A charging handle is one of the easiest upgrades you can do to a rifle. This Guide will go over some of our recommendations with a wide selection depending on your budget.
Mil-Spec Upgrades

This steel latch is a budget-friendly and effective upgrade to a standard Mil-Spec charging handle. This steel latch will replace the traditional aluminum latch and gives you a larger area to charge your rifle. Be aware this will require some tools to install correctly.
Entry Level
A simple non-Ambi option with the ability to choose latch sizes ranging from large to small.

This charging handle is similar to the Vltor option while providing ambidextrous (Ambi) and non-ambi options.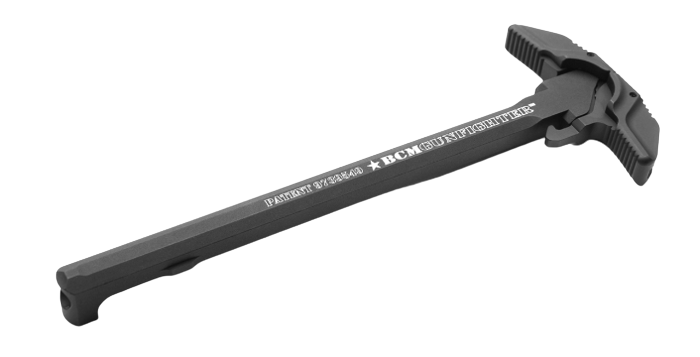 (BCM Mod 3x3 Ambi pictured above)
Mid Tier
A more budget-friendly, lighter version of the Radian Raptor. This charging handle shares the same construction as the standard version but features high-strength polymer handles instead of aluminum, which is still very durable in our experience.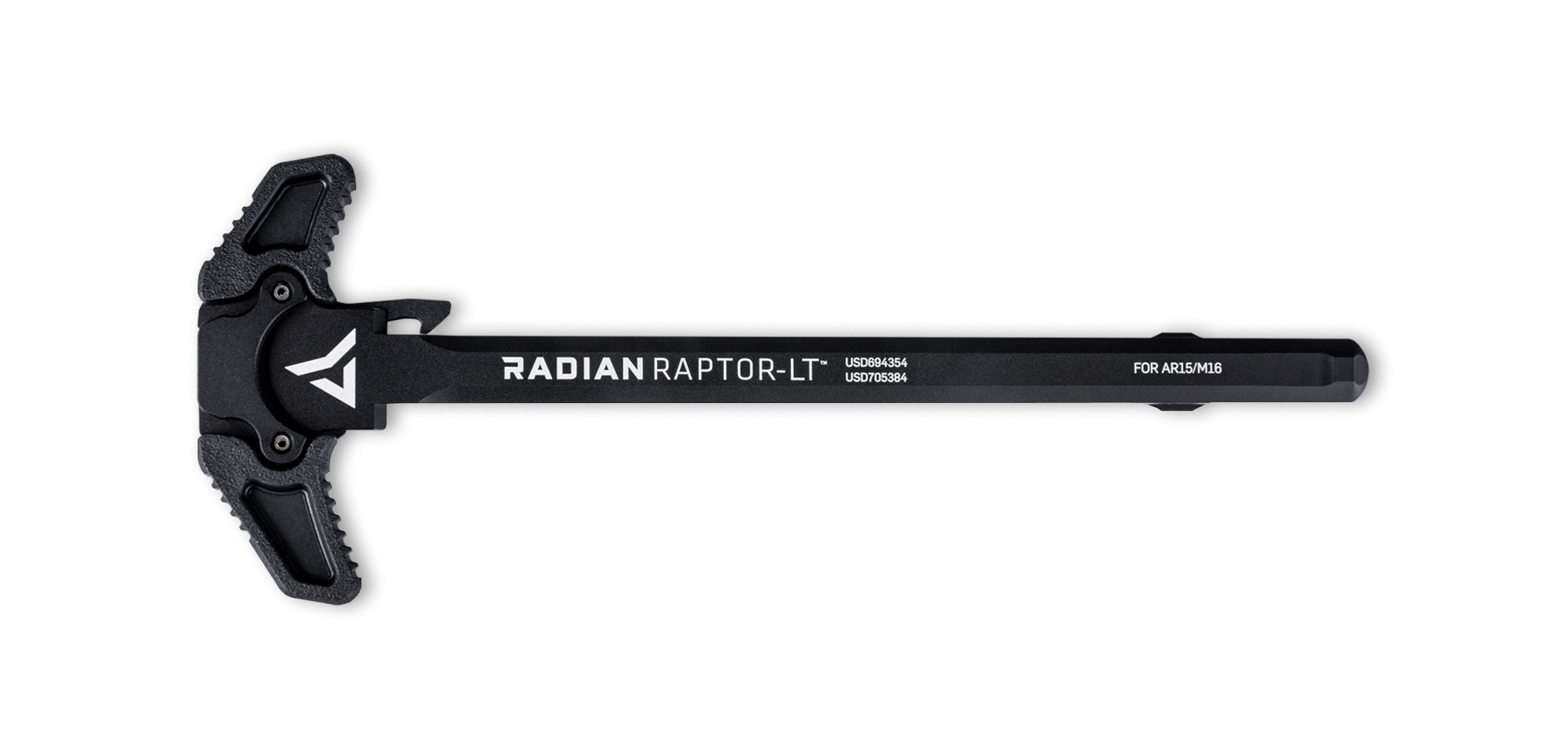 The PRI M84 is a durable charging handle that also directs gas away from the shooter. This is extremely helpful when shooting with a suppressor. The M84 Gas Buster has both Ambi and non-Ambi options.
In our testing, the latches on the Gas Buster tend to be more slippery than desired and were easy to lose control of during Tap-Rack drills. Results may vary depending on which latch style you choose and environmental conditions.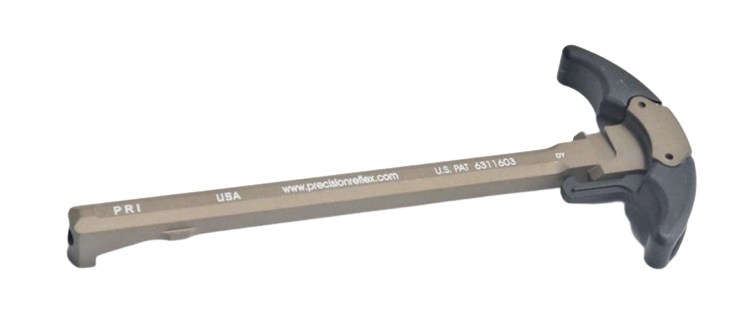 High Tier
A high-quality charging handle with an Ambi design and a raised rear lip to aid in blocking the shooter from gas when shooting suppressed. It is available in multiple variations and colors.

The Raptor is a strong, lightweight charging handle with an Ambi design that we have been using for a long time. In our opinion, it is one of the best on the market.
The Raptor SD is an improvement to the standard Raptor; the updated geometry and gas ports block gas and allows it to bleed off before it reaches the shooter. The SD shares the same lightweight, strong Ambi design as the Raptor.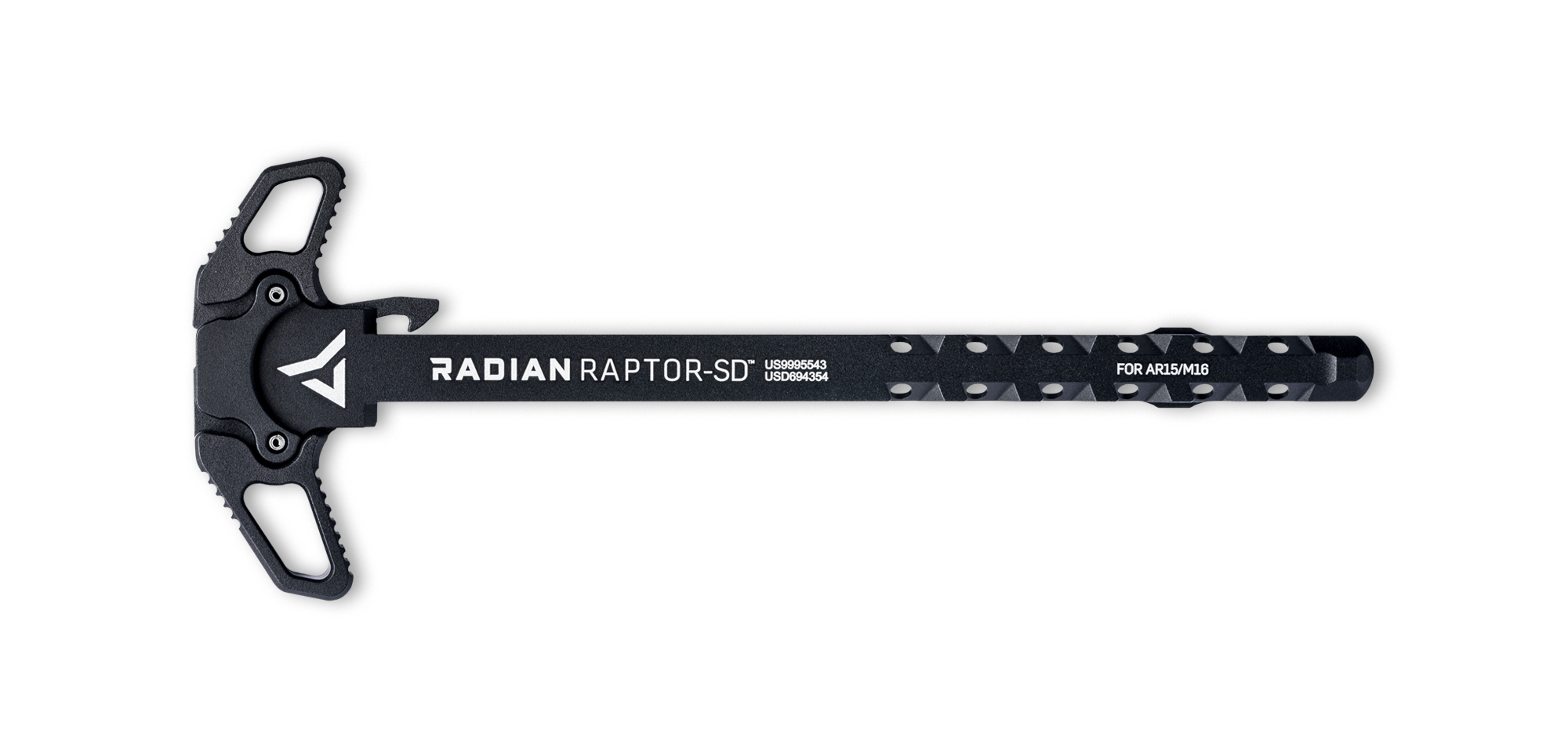 Email us team@trex-arms.com if you have any further questions about charging handles.