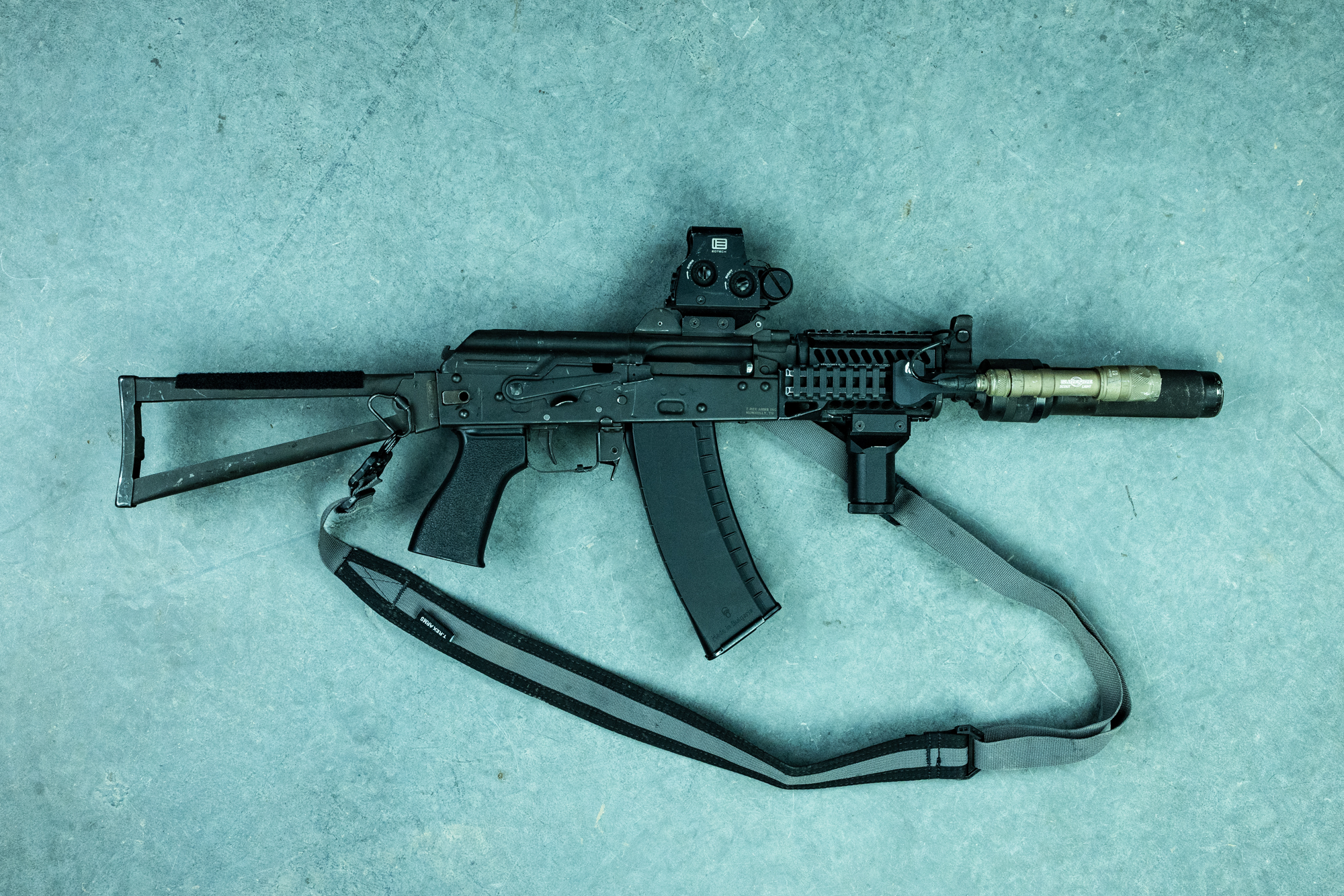 This Meridian Defense Krink has some remarkable history. It started its life out as an MDC-74 Krink built off a NOS Bulgarian AKS-74U kit with an original 8.25" barrel. Chambered in the Russian 5.45x39 cartridge, it shares many similarities to the 5.56x45 NATO round we are used to. This AK-74 is a dream to shoot, and it has become one of our preferred Non-AR pattern rifles in our armory. While AKs have their limitations, you can't argue the pure aesthetics of this platform.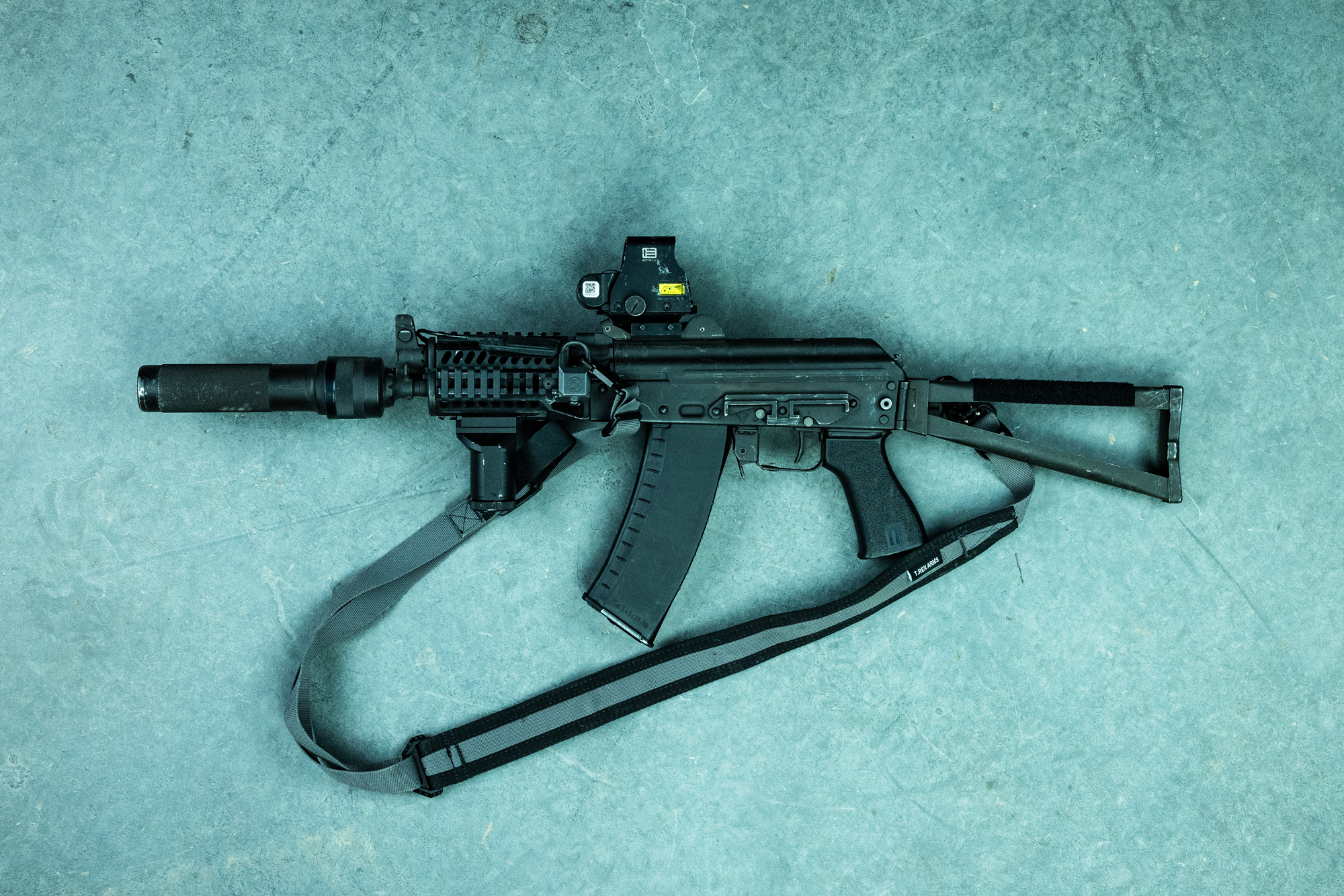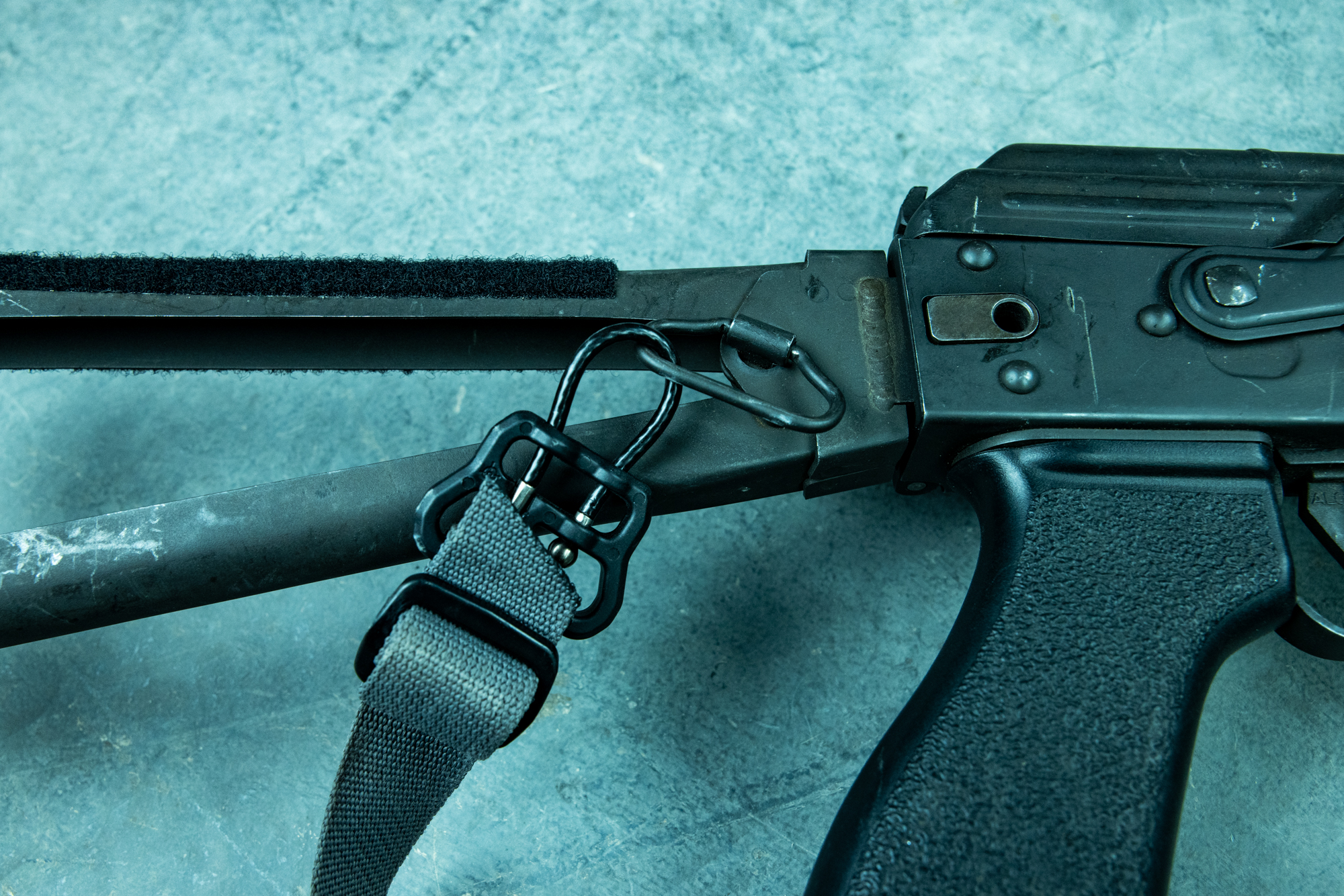 Sling placement can be tricky on odd guns, but luckily enough, this one was pretty easy. We utilized the built-in sling loop on the right side of the folding stock using a Blue Force Gear ULoop. Conveniently enough, this is our preferred point for the rear sling attachment.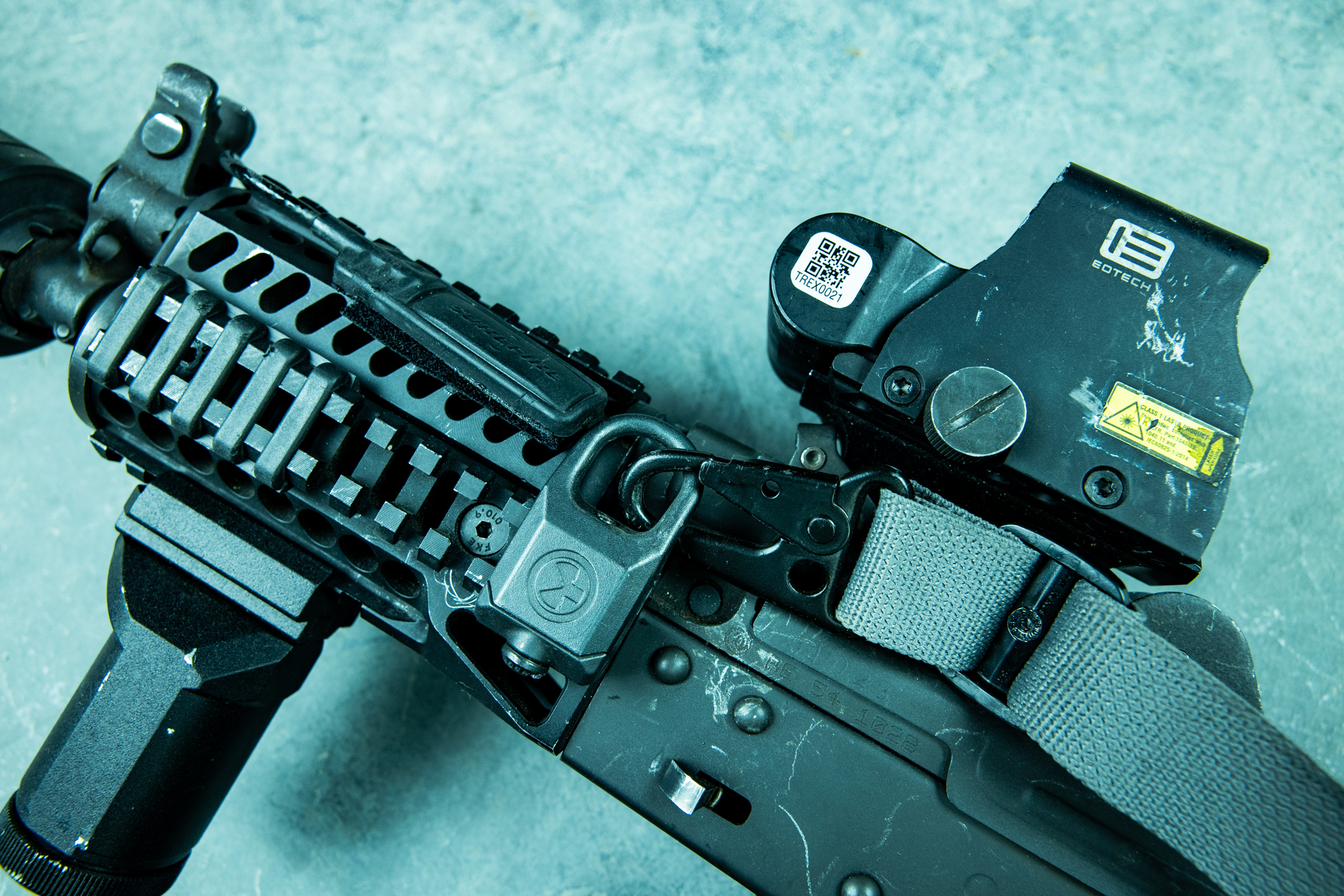 We used a Magpul RSA attached to our Zenitco rail in the 9 o'clock position on the front end. We then opted for a Clash Hook to quickly detach the front of the sling and bring it back to the rear sling loop giving us the ability to run the sling in a single-point configuration if needed.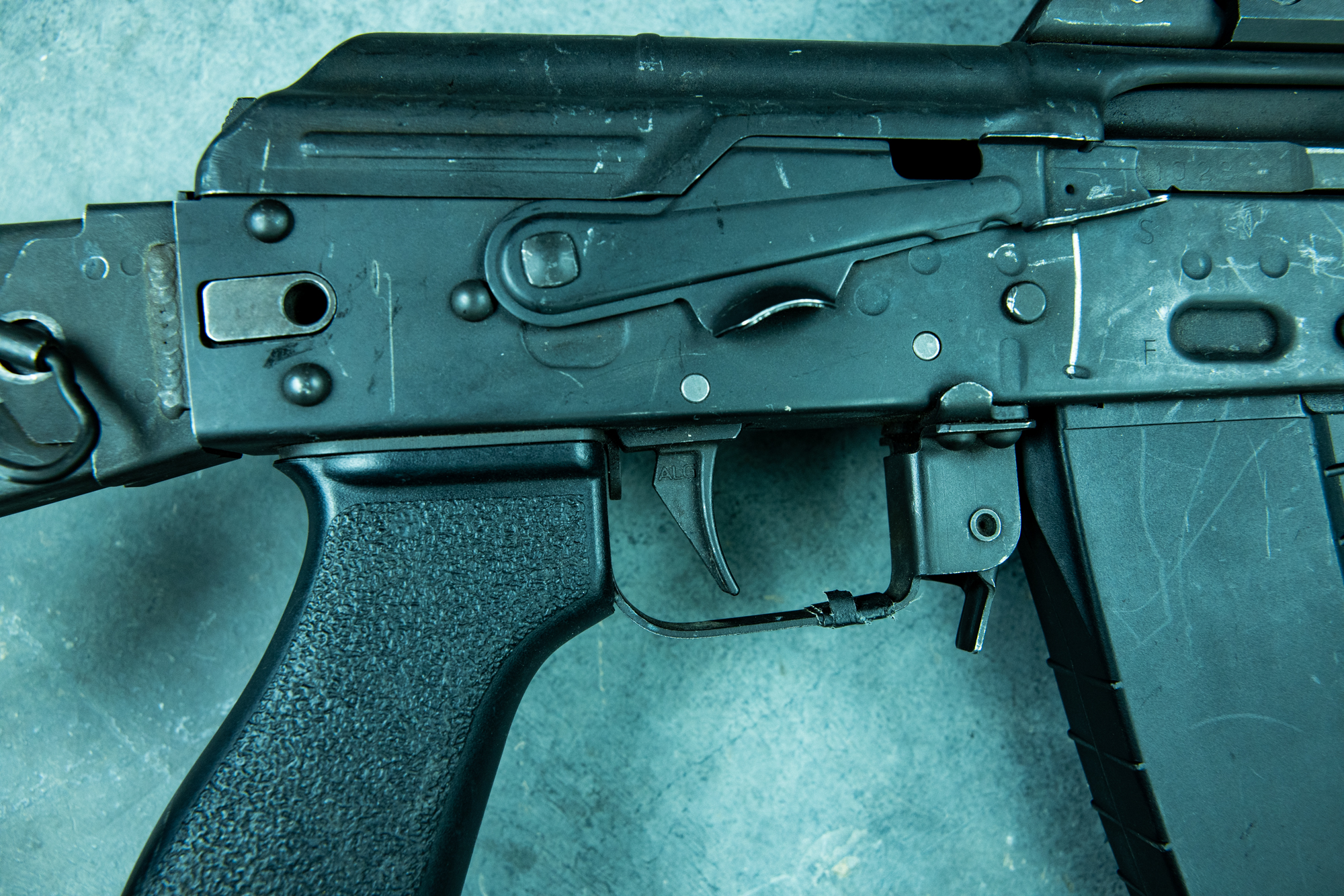 Two key upgrades on this build are the safety and trigger. If you have ever tried to manipulate a stock safety on an AK, you know that it's not ergonomic. This AK74 came with the Krebs Custom Safety, which has a lip, lower and closer to the trigger finger. The ALG AKT-EL trigger was also installed from the factory and is a welcome addition to this rifle.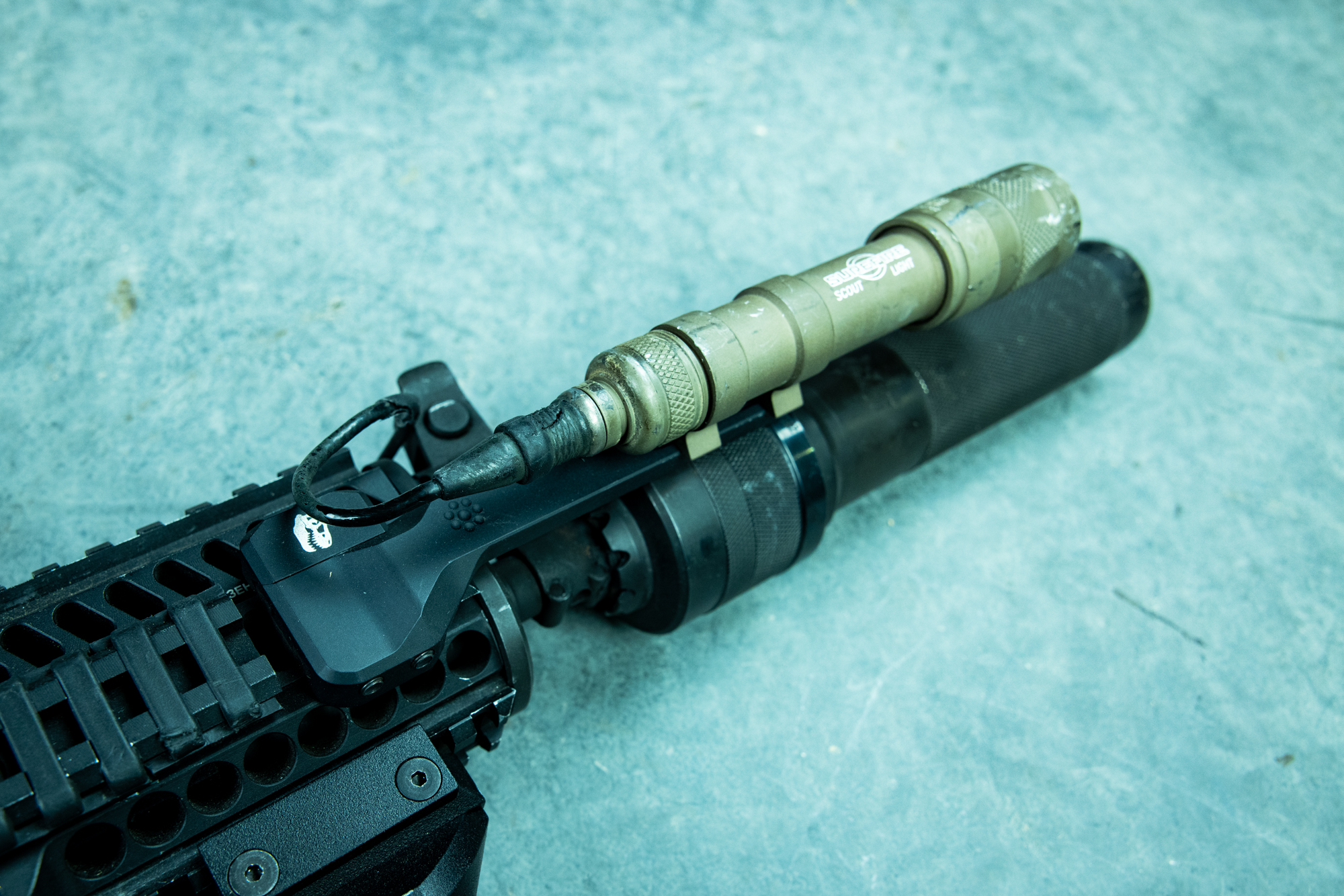 We install lasers on this gun from time to time, so having a vampire light from SureFire that has both white and IR light is a bonus. Because of the reduced rail space, we pushed the light forward using our Picatinny Lightbar. This also creates less suppressor shadow when the light is activated. This concept is explained further on our Lightbar product page for those interested.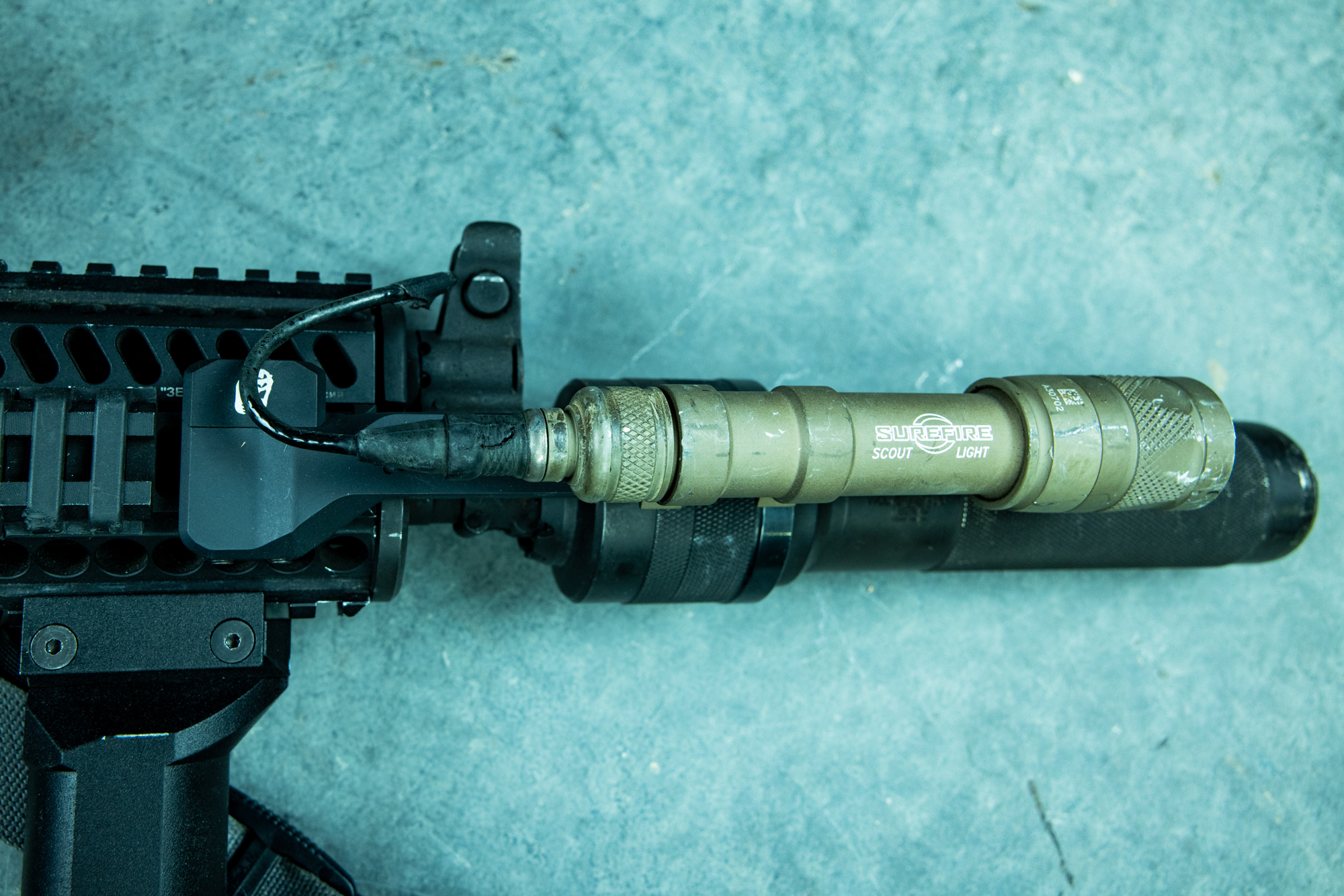 Using a tape switch/ pressure pad lets us put the light wherever we need it, which can significantly help rifles like this with limited rail space. The shooter can then activate the light with a press of the SureFire ST07 we routed around to the left side of the gun. Remember, you want to make sure that you can turn the light off and on instinctually while also ensuring that you don't bump the light on when you grab the rail. Setting up a light on any gun should be well thought out, and proficiency should be trained.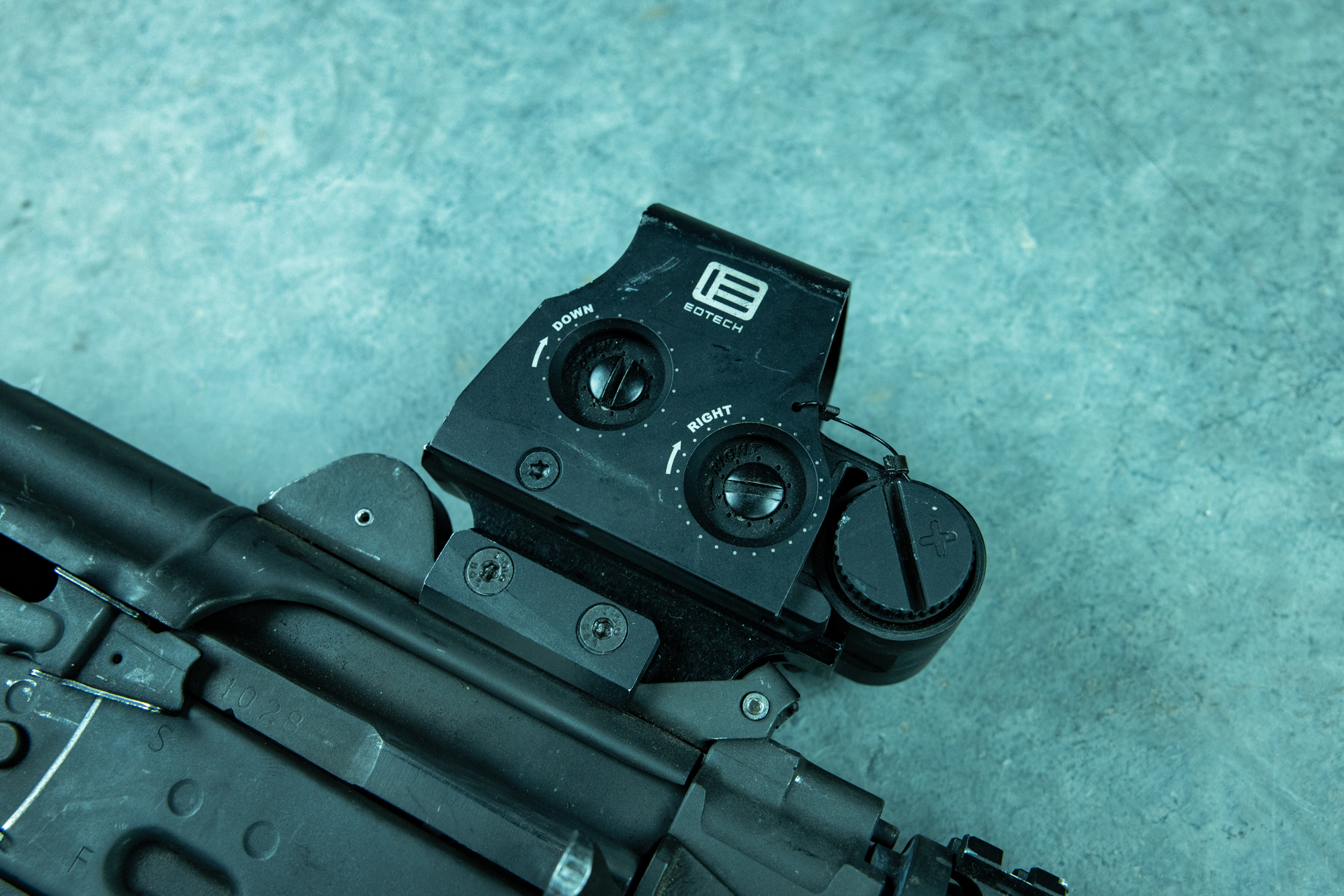 Mounting optics to any AK can be complex, but we found a Zentico B-18 riser that works perfectly for this EOTECH. Since the receiver's height is taller in relation to the stock than the AR platforms we are familiar with, we chose to go with the XPS2-1 as it sits a little lower than the EXPS models.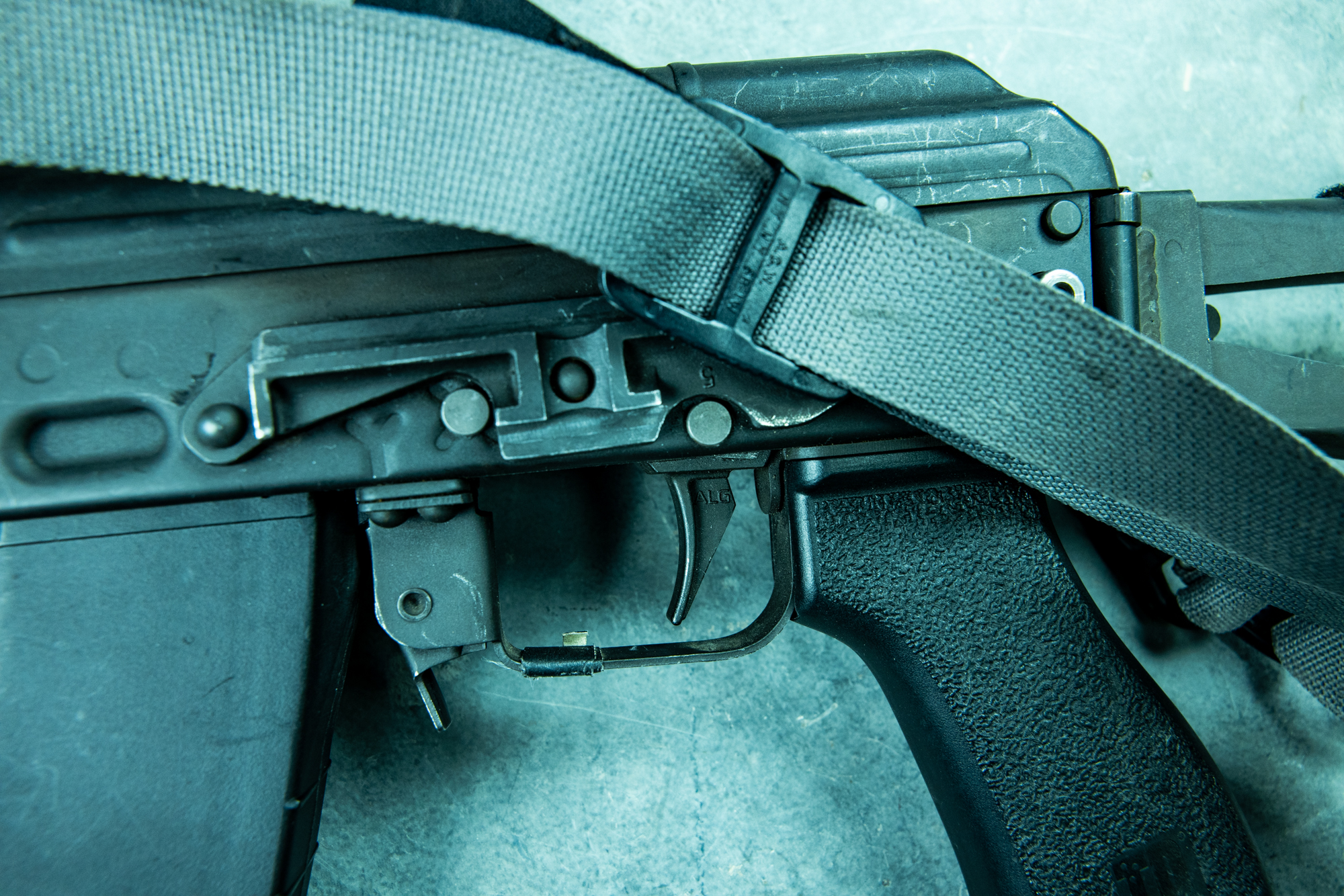 If not for the fixed rear sight on the dust cover, we could have used the side mount for an optic. AK platforms have quite a few different options for optic mounting, some weirder than others, so be aware of this and plan your setup accordingly.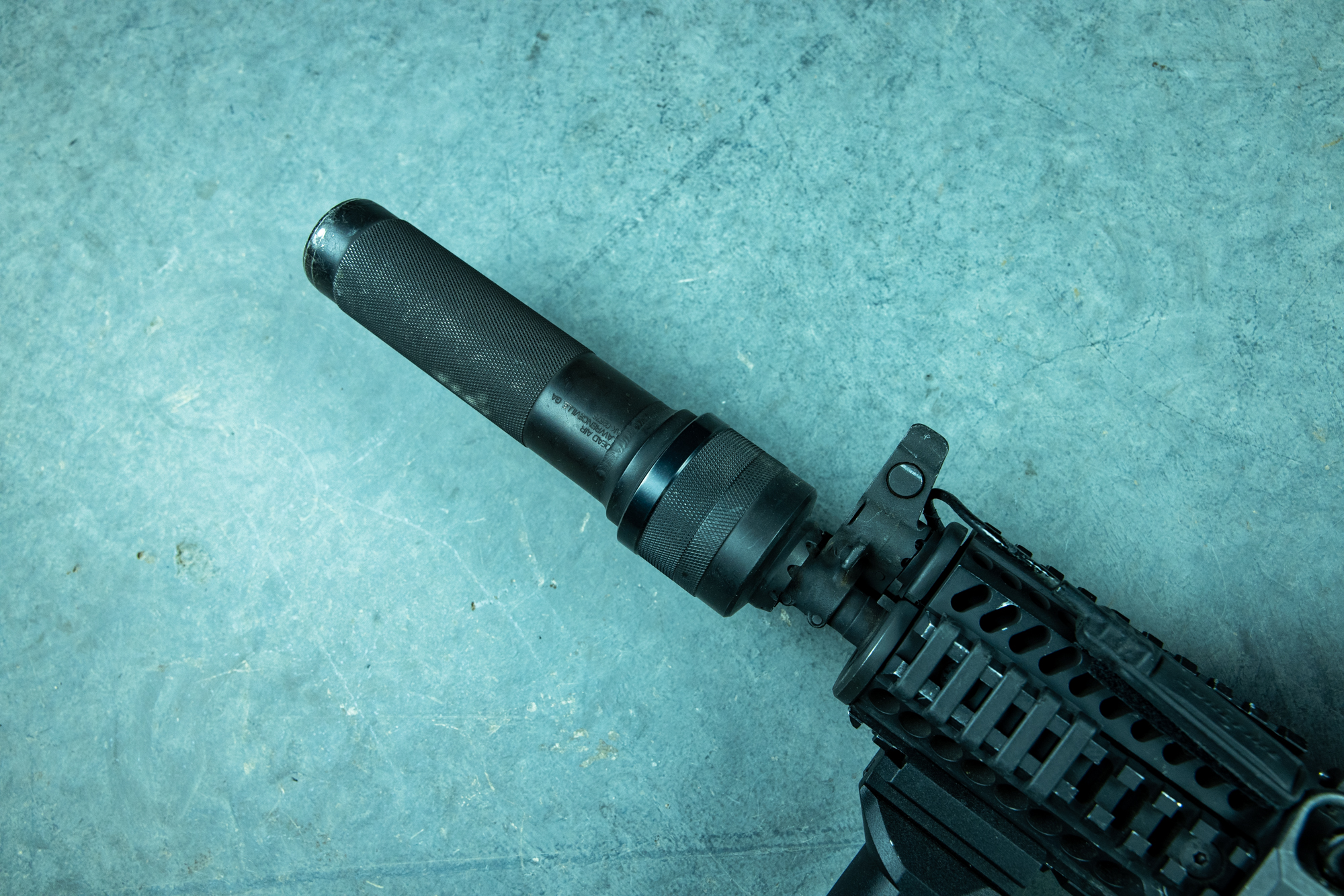 On this build, to keep that classic AK aesthetic, we chose to use the Deadair Wolverine Suppressor; this is an AK-focused can that tackles both the gas sensitivity of the AK operating system and the fact that most AK barrels don't have concentric threads. The Deadair Wolverine is an homage to the Original PBS-1 silencer used by Spetsnaz forces in the '80s, and its retro looks really tie this build together.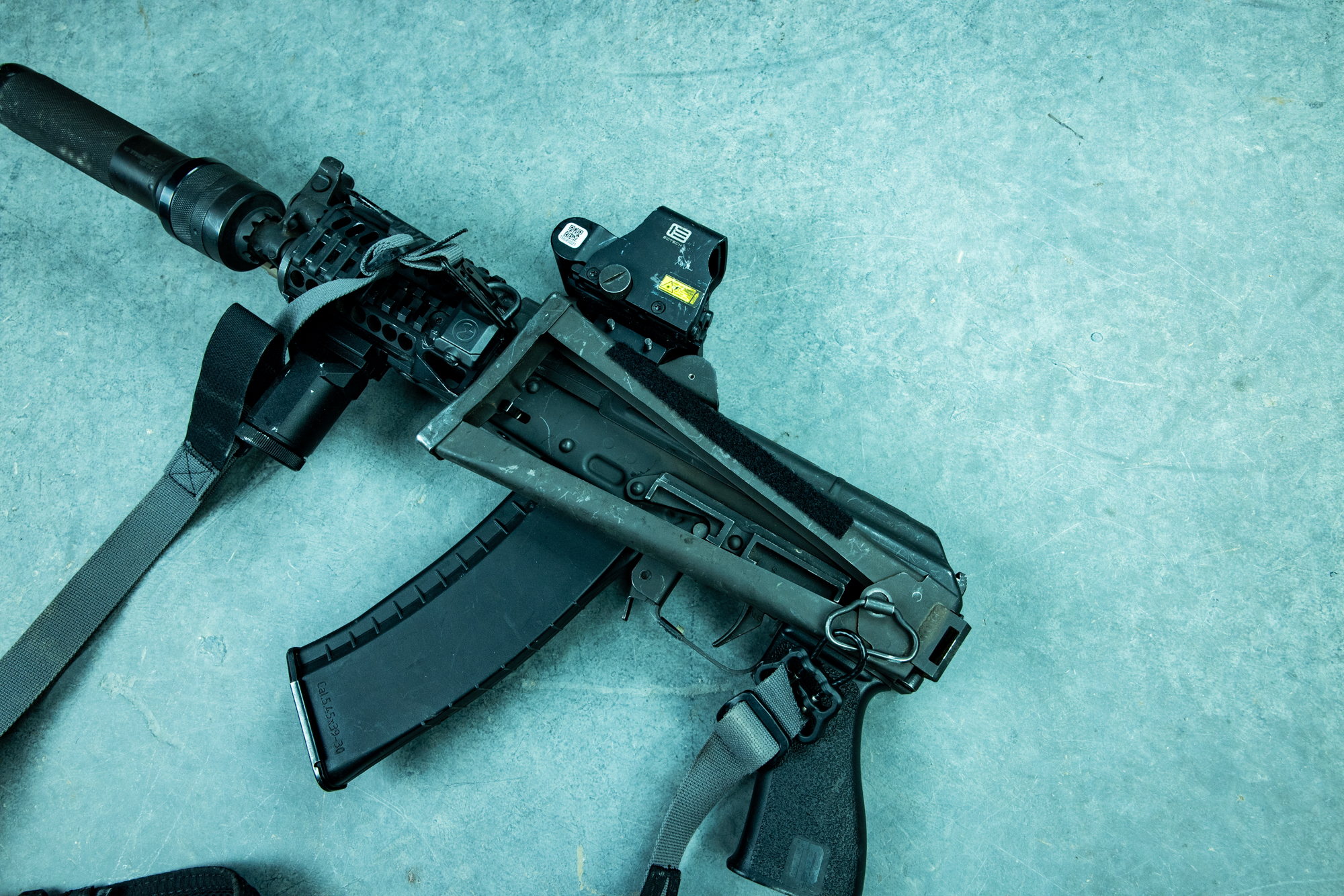 While 5.45 looks similar to 5.56, the way the rounds perform is relatively different. 5.56 relies mainly on fragmentation, requiring higher velocities. 5.45, on the other hand, was designed to tumble, which doesn't rely as heavily on velocity. Long story short, 5.45 will perform better in shorter barrels like this 8.25, whereas the 5.56 starts to be less effective in barrels shorter than 10.3 inches. This short barrel combined with the classic triangle folding stock gives us a short, compact, but still effective package.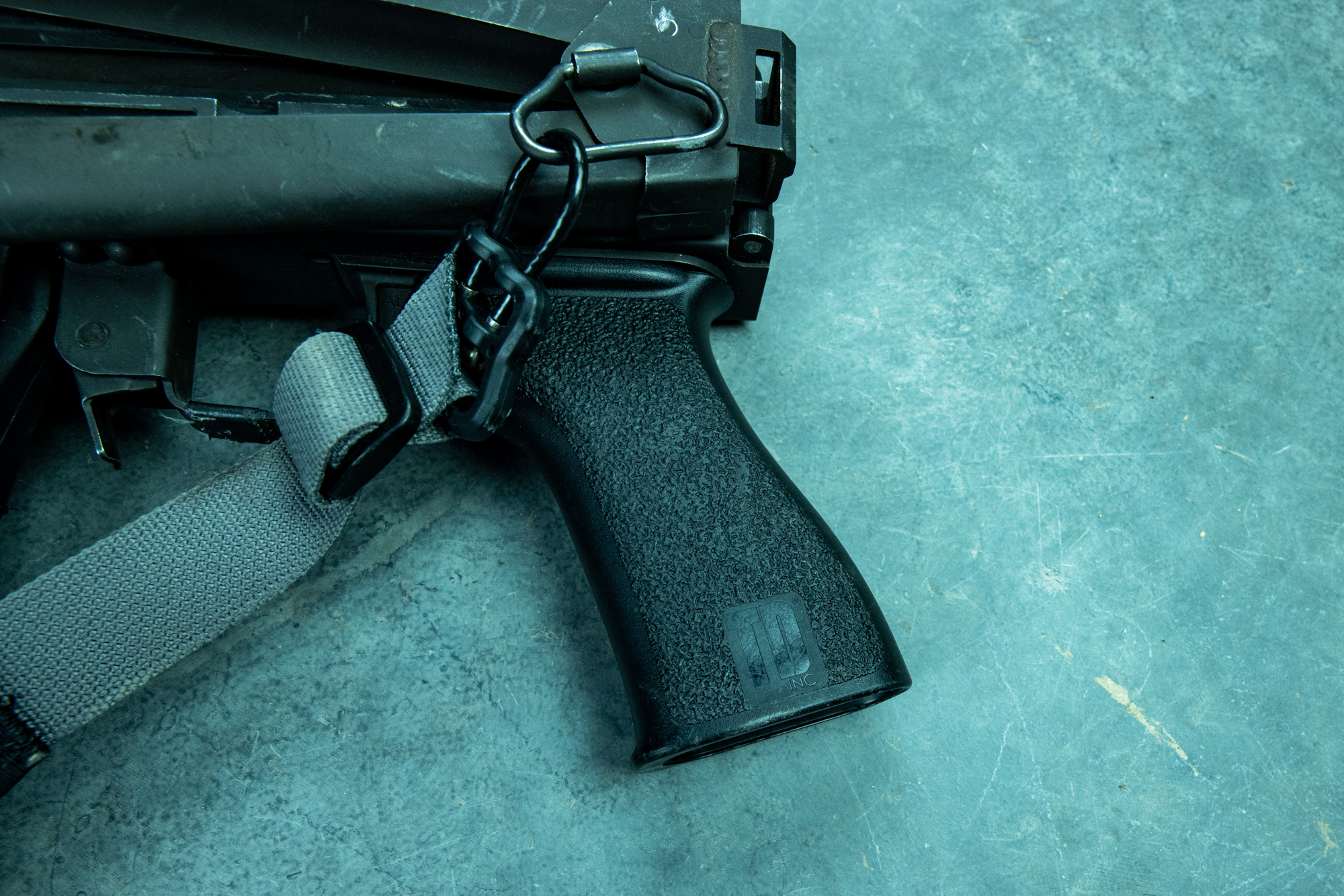 TangoDown probably makes our favorite AK grip unless we are talking about bakelite. This further increases the comfort of this platform and makes for a better shooting experience. It has become a recurring theme that combloc weapon systems like this, and the Zastava M91 forgo comfort in place of reliability.
In addition to this in-depth Loadout Article, you can watch our full video on it below!
Build List
Attachments
If you have any further questions, don't hesitate to email us at team@trex-arms.com.