DISCLAIMER: Our Orion Belts (Inner and Outer) DO NOT follow normal pants sizing. You need to measure yourself before ordering. DO NOT ORDER UNTIL YOU MEASURE YOURSELF.
How To Measure
Make sure you are already wearing whatever you plan to wear the war belt over. Wrap a flexible measuring tape around your waist and/or EDC belt, right over your belt loops, keeping the tape level.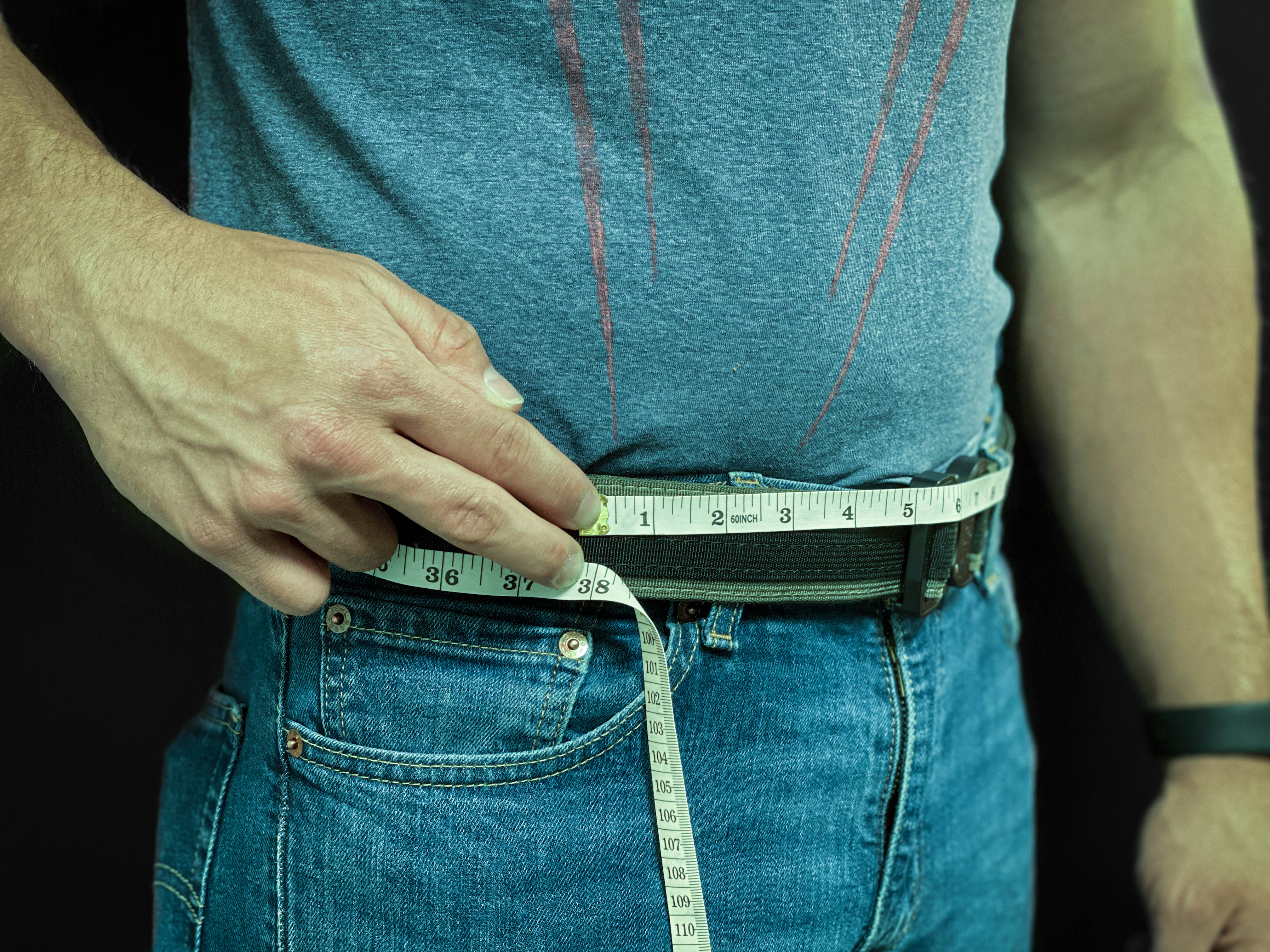 If the measurement is less than 40", you will want a medium Orion Belt (both Inner and Outer). If the measurement is over 40", go with the large Orion Belt (both Inner and Outer).
The Orion Inner Belt was designed with some extra length for adjustment. If your body doesn't need the extra length, just trim the extra and burn the edge. The medium Inner Belt can be adjusted down to 29" at the very smallest (with the Outer Belt overlapped). The large can be adjusted up to 52" at the very largest (with space between the ends of the Outer Belt).
Orion Belt Specs:
Orion Outer Belt
Orion Inner Belt
Medium

36" (21 panels)

29"-46"

Large

40" (24 panels)

35"-52"

Belt Widths: All Outer Orion Belts are 3.25" wide. All Inner Orion Belts are 1.75″ wide.
Extending
If you need more length, you can simply extend the Inner Belt and run it exposed on the front. The belt will still function well; you can run kit all the way around, not just on the Outer Belt portion.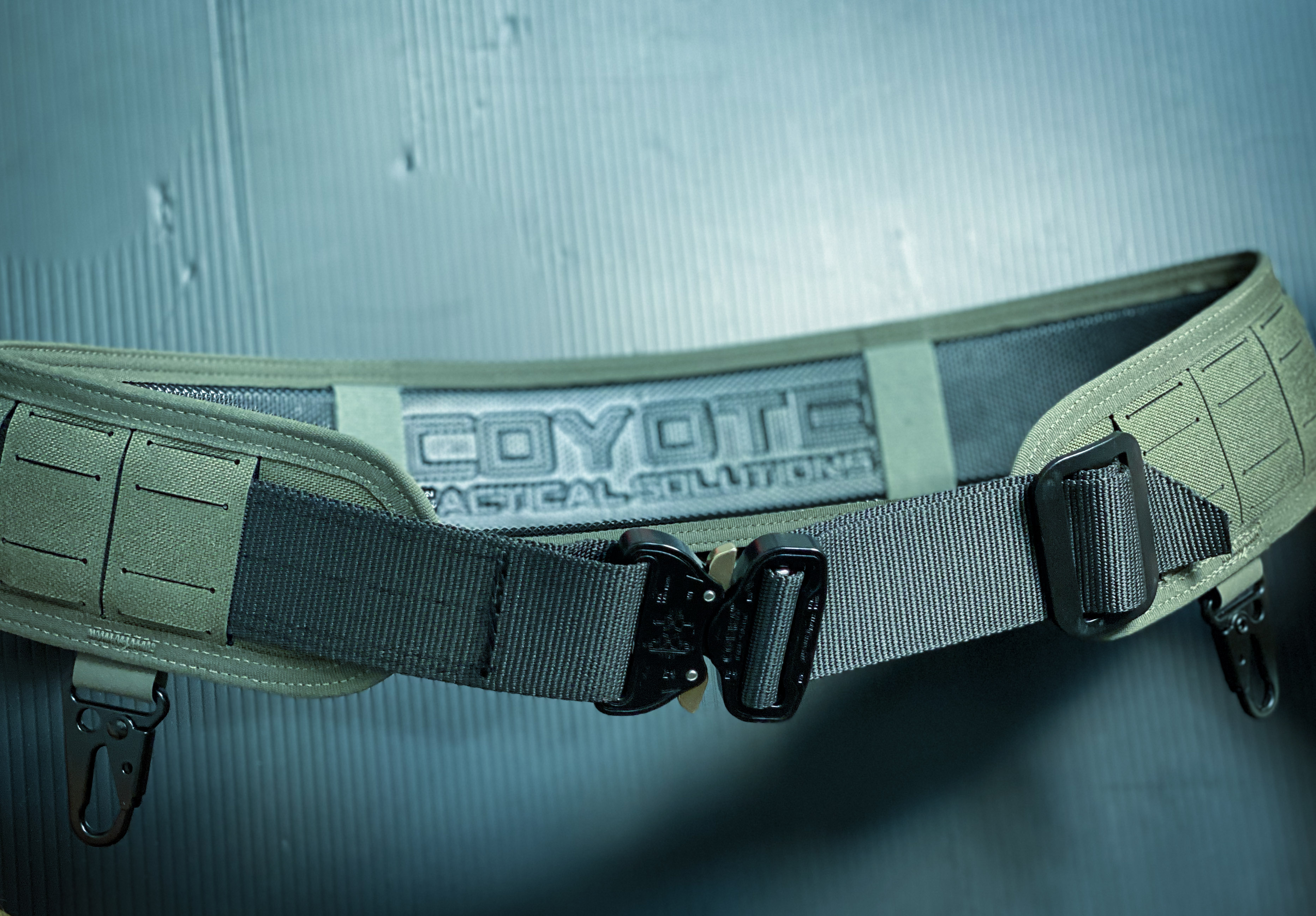 Overlapping
You can skip a couple of MOLLE panels with the Inner Belt so that the ends of the Outer Belt overlap, allowing for a tighter fit.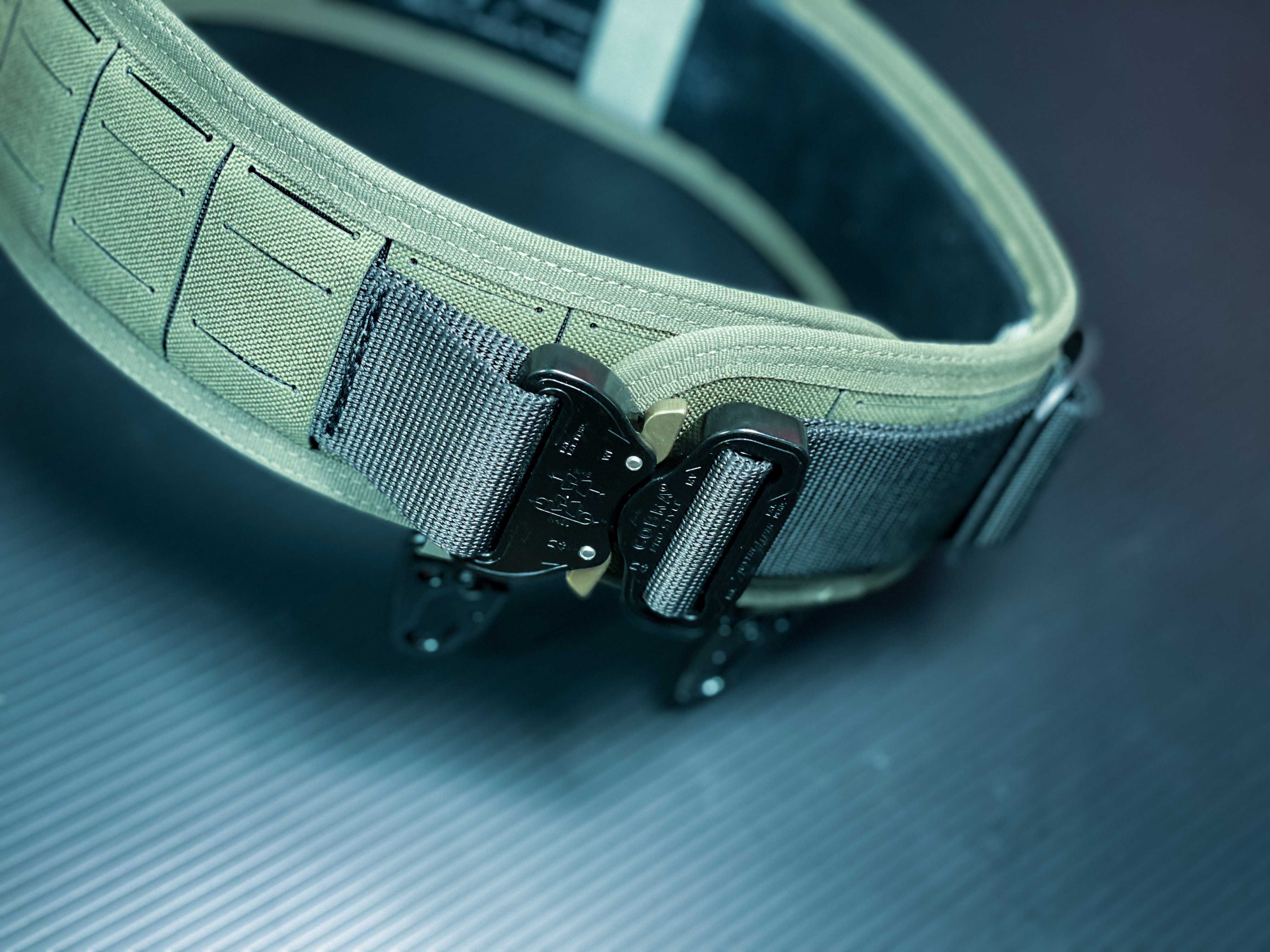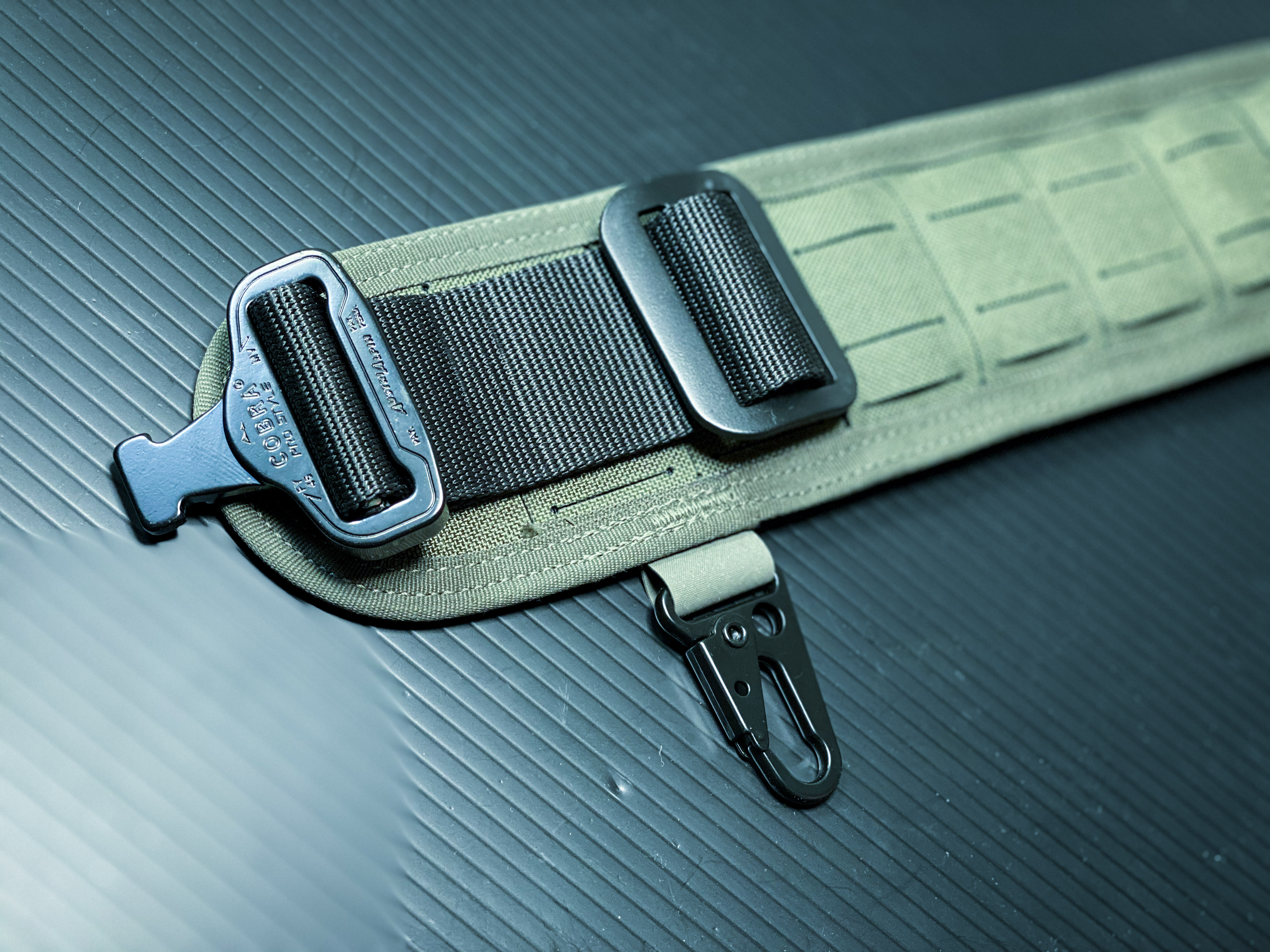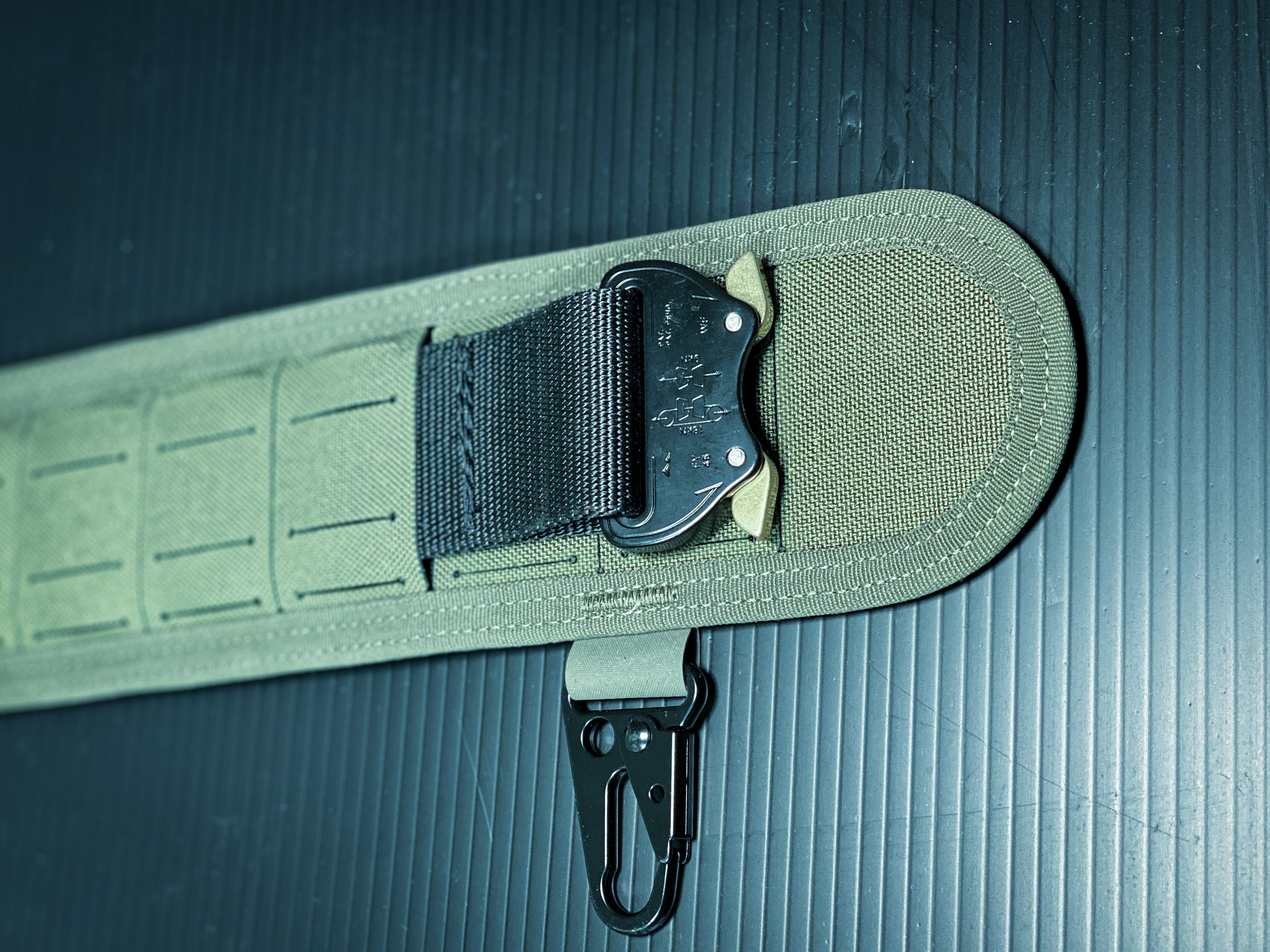 For any further questions, please contact us at team@trex-arms.com