It can certainly become overwhelming when shopping for a rifle light setup, especially with all the various light bodies, tailcaps, and pressure pads that are on the market. Some come as a complete setup, and some require other parts for adequate use. This guide will hopefully give you the info you need to help decide what options will work best for your application/needs, as well as what tailcaps and pressure pads work with what lights and what the difference between the various components are.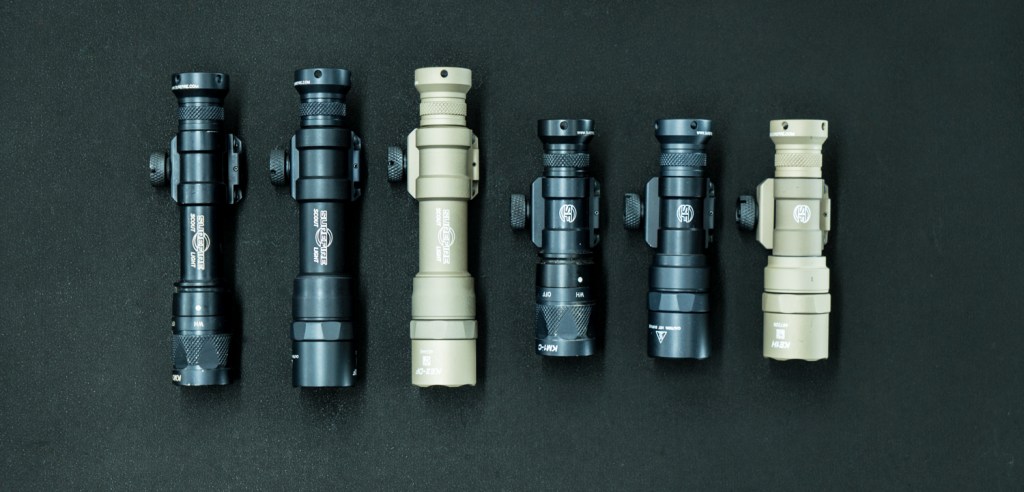 The SureFire Scout lights (M600, M300, M300V, M600V, and M600DF) all come with a "push-cap" for activating the light and a Picatinny mount for attaching it to the gun. Although you can effectively run it out of the box with what's included, it might be preferred to upgrade the mount to re-position the light closer or further forward on the rail, and it might be preferred to upgrade to a pressure pad for easier activation.
We typically like to set it up with the light and tailcap mounted on either side of the rifle, and the pressure pad mounted on top. (Light + Tailcap + Pressure pad.)
(SureFire M300 + SureFire Scout UE Tailcap + SureFire SR07 Pressure Pad)
Tailcaps (required for mounting pressure pad):
Pressure Pads:
Mounts:
If you have any further questions feel free to email them to team@trex-arms.com.