If you find yourself here because you think there are too many attachment options for the Ragnarok and Light-Compatible Ragnarok, know you're not alone. There are several available attachment options and it can be confusing. This article is to help you make the decision of what option may work the best for you.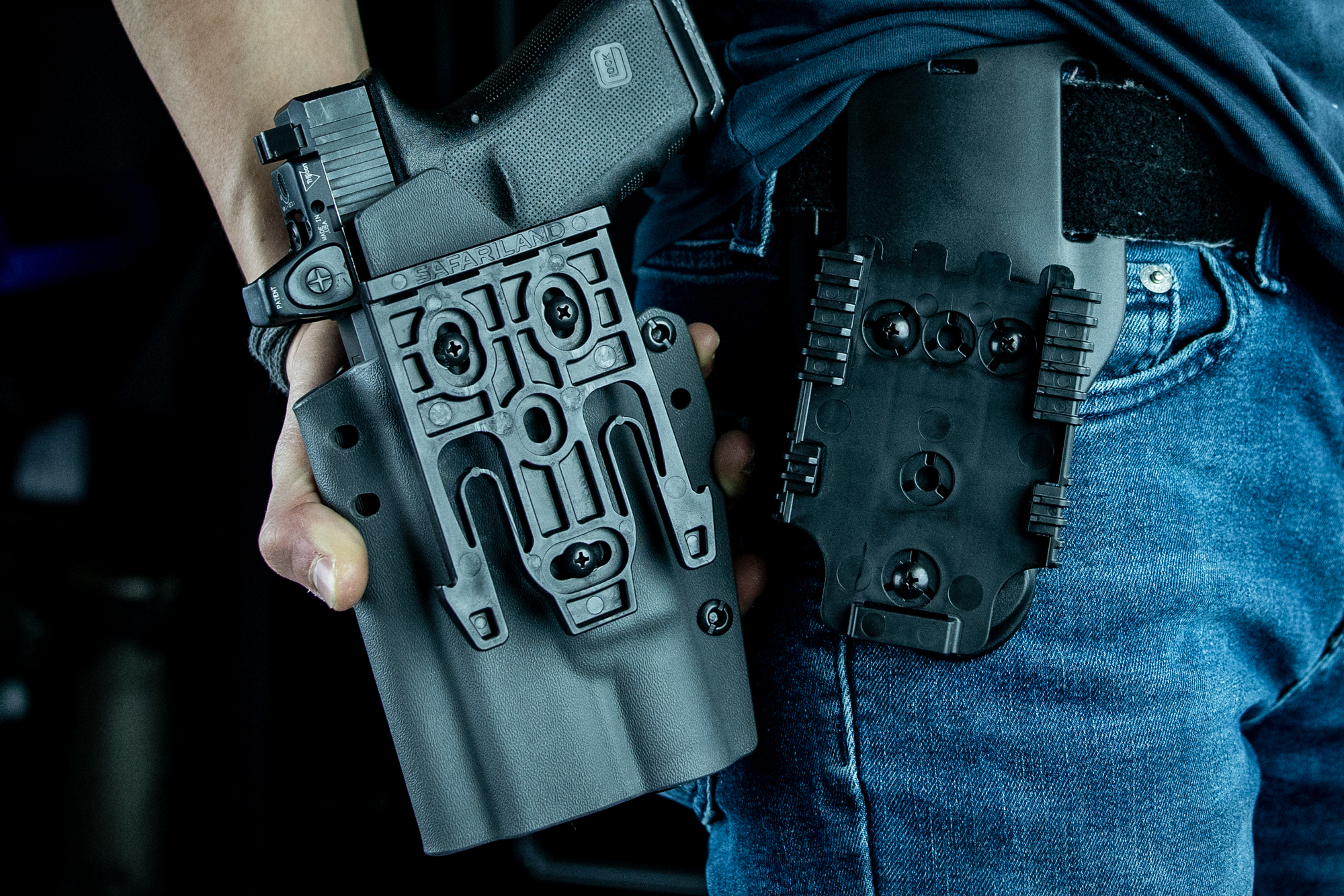 Mounting Options That We Offer
Safariland Mid-Ride UBL and Thigh Strap
Safariland QLS Fork and Receiver Plate
Blank Slate
The Ragnarok comes as what we call a "Blank Slate" with no attachments, this is so the end-user can configure the holster to their needs without purchasing unneeded attachments.
We built our Ragnarok to be the toughest OWB holster on the market with a versatile hole pattern. It works with a variety of attachment systems including Safariland, Blackhawk, Blade-Tech, and G-Code.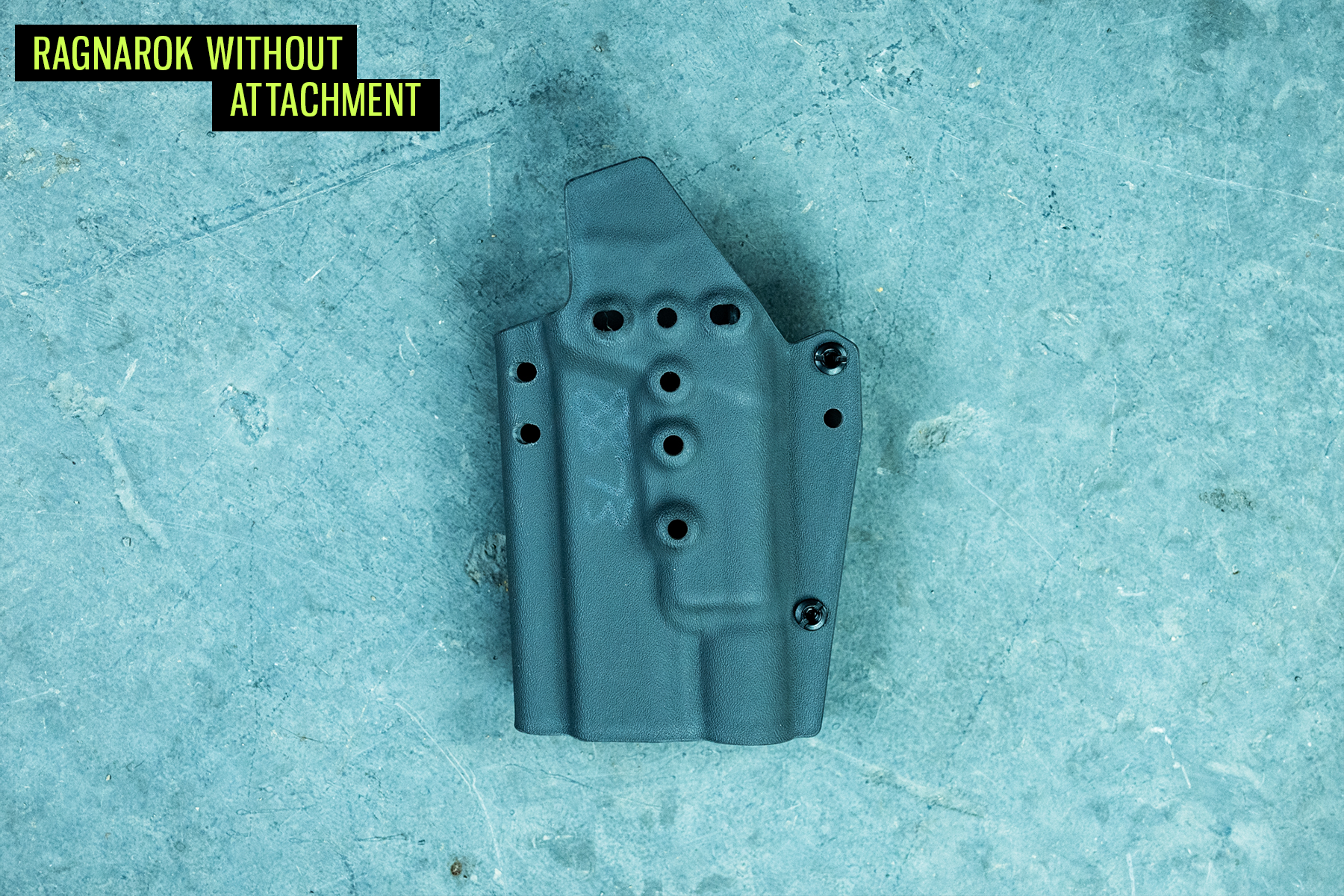 If you want to run your OWB holster high on the belt, this is a great option. The Safariland 565BL Hi-Ride Belt Slide rides 1″ higher than most standard belt loops. It is designed for the Safariland 3-hole pattern so it will work with our Ragnarok series of holsters and Safariland holsters alike.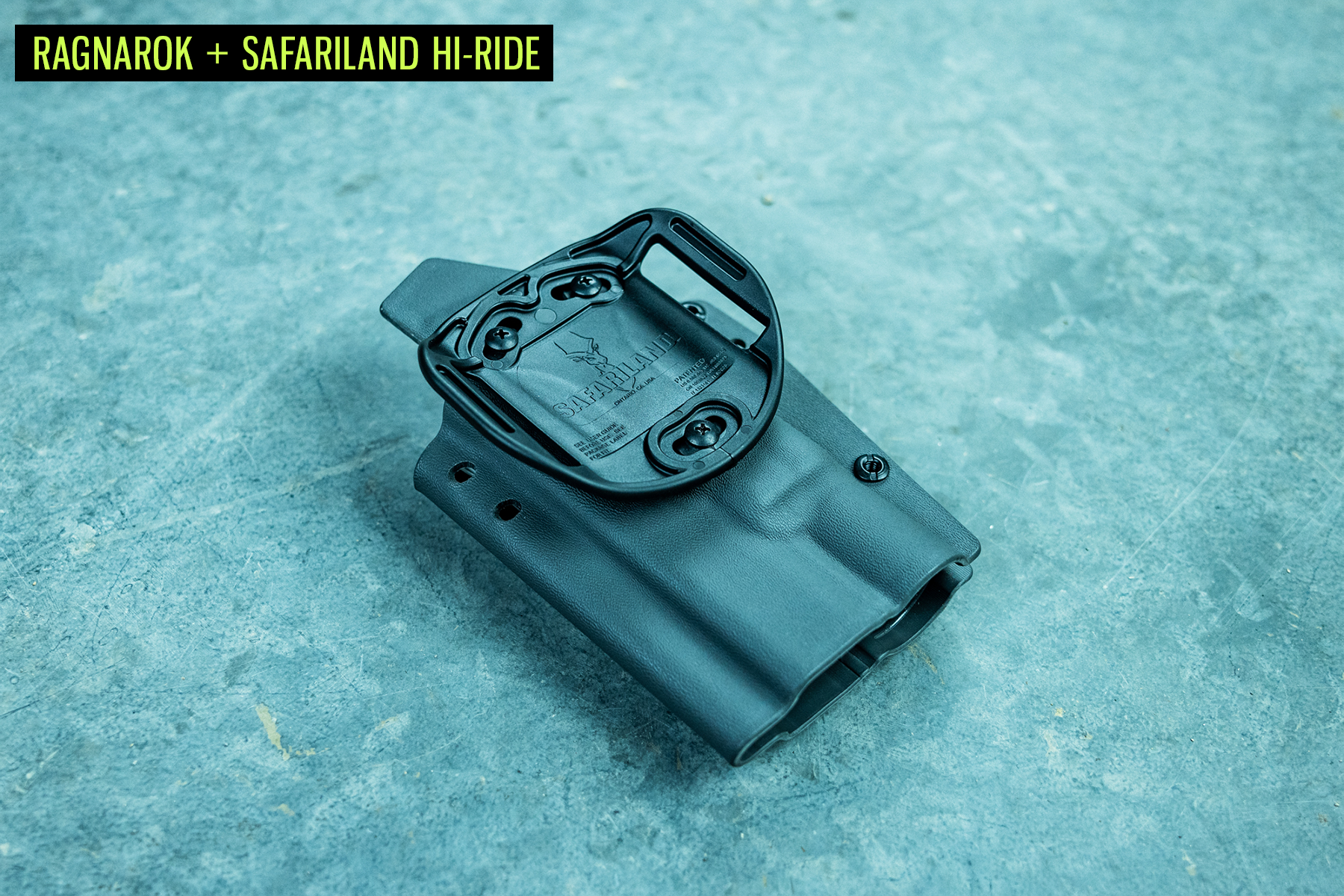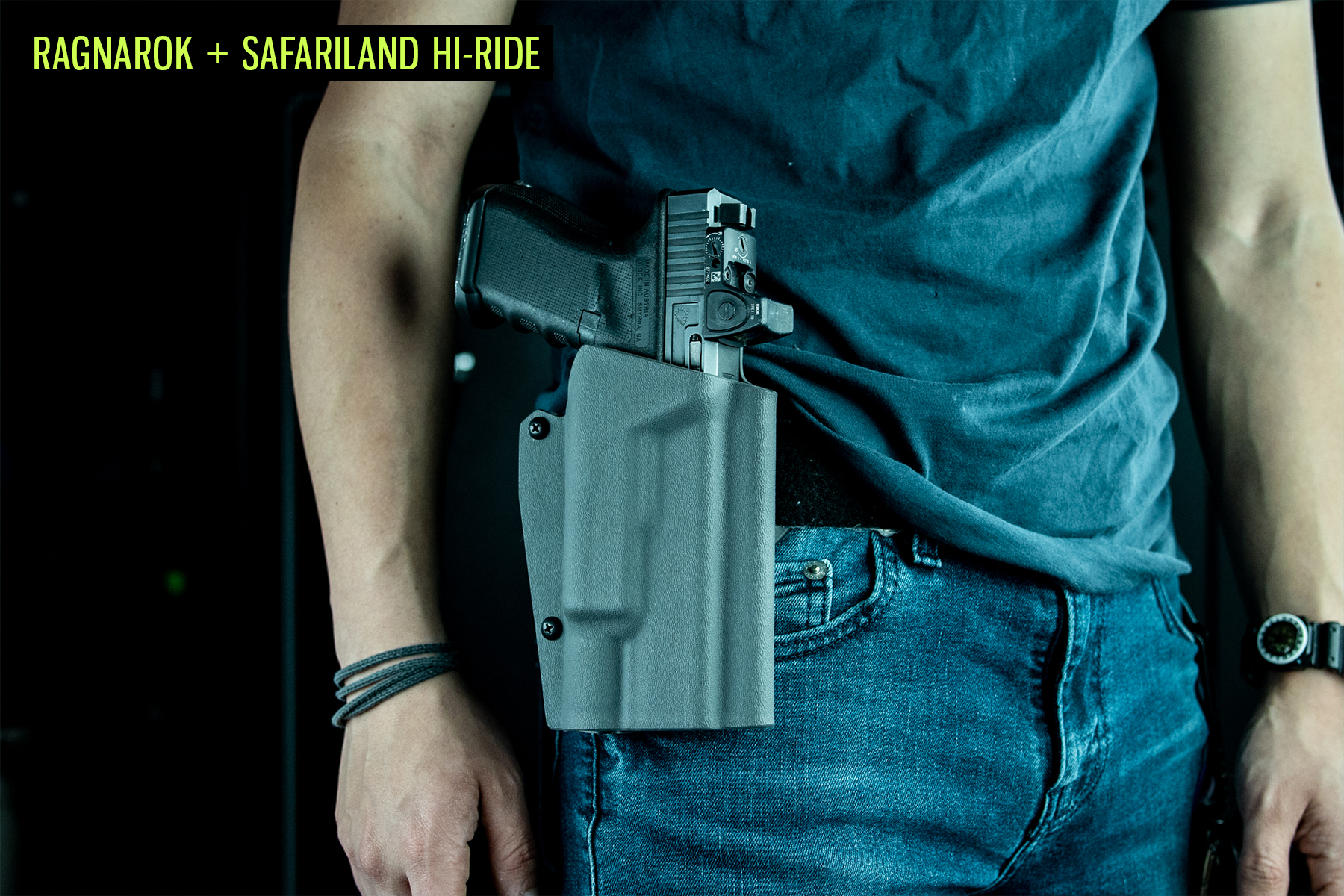 A QLS Plate can also be attached to the Safariland Hi-Ride if you want to run a Ragnarok + QLS Fork setup.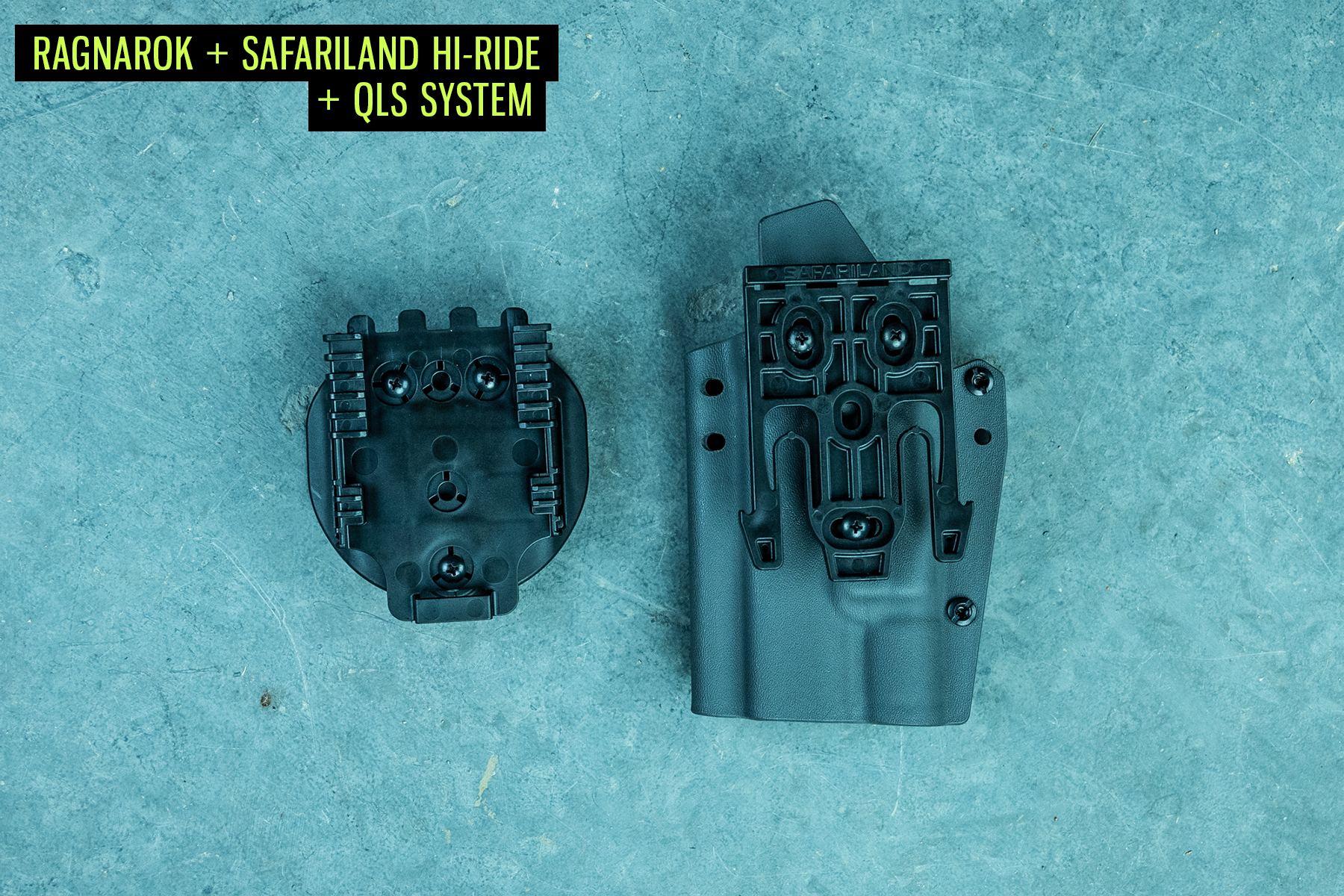 The Safariland 568BL Injection Molded Paddle is an effective attachment for quickly throwing on an OWB holster. It features the standard Safariland 3-hole pattern so it is compatible with our Ragnarok series of holsters as well as Safariland OWB holsters.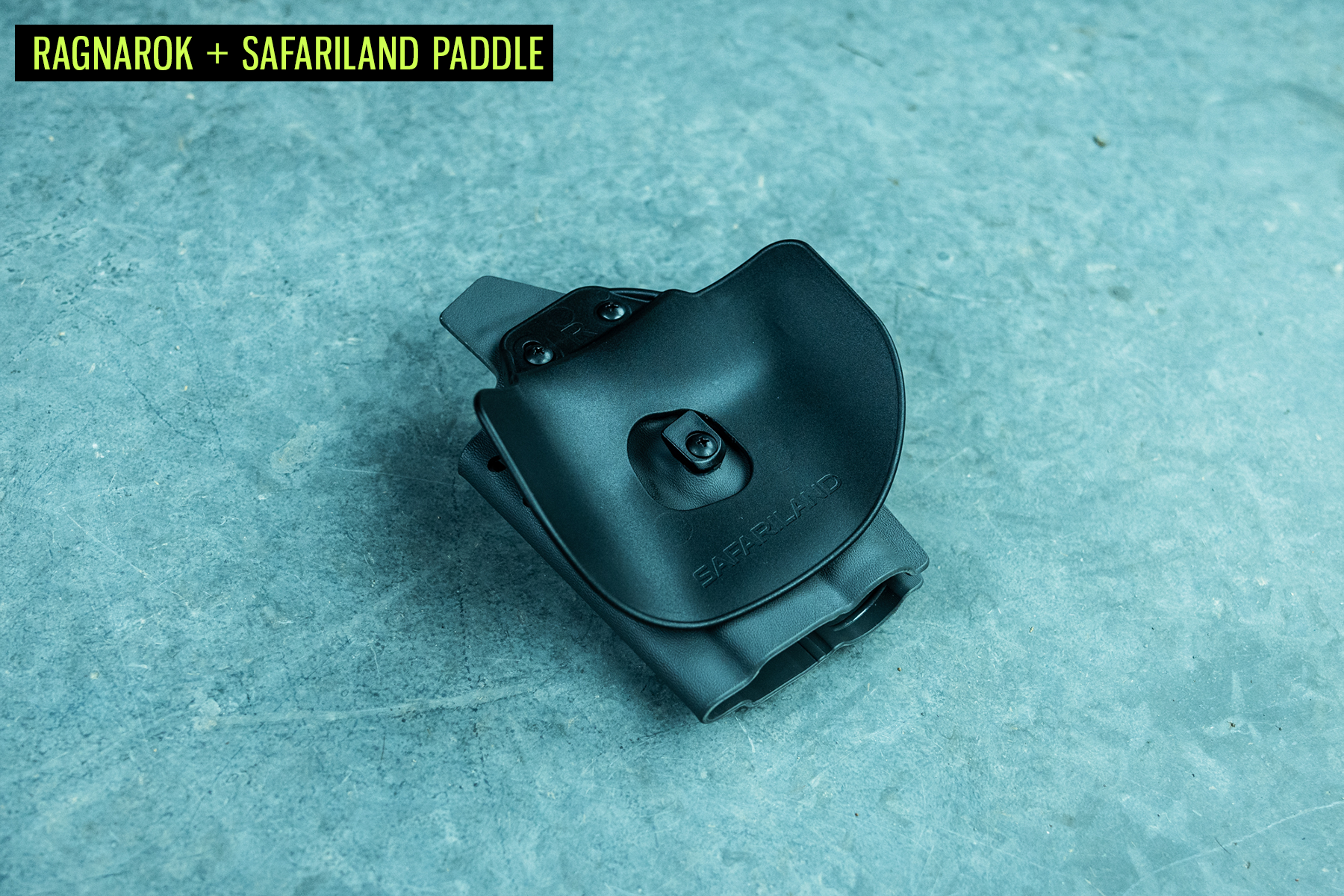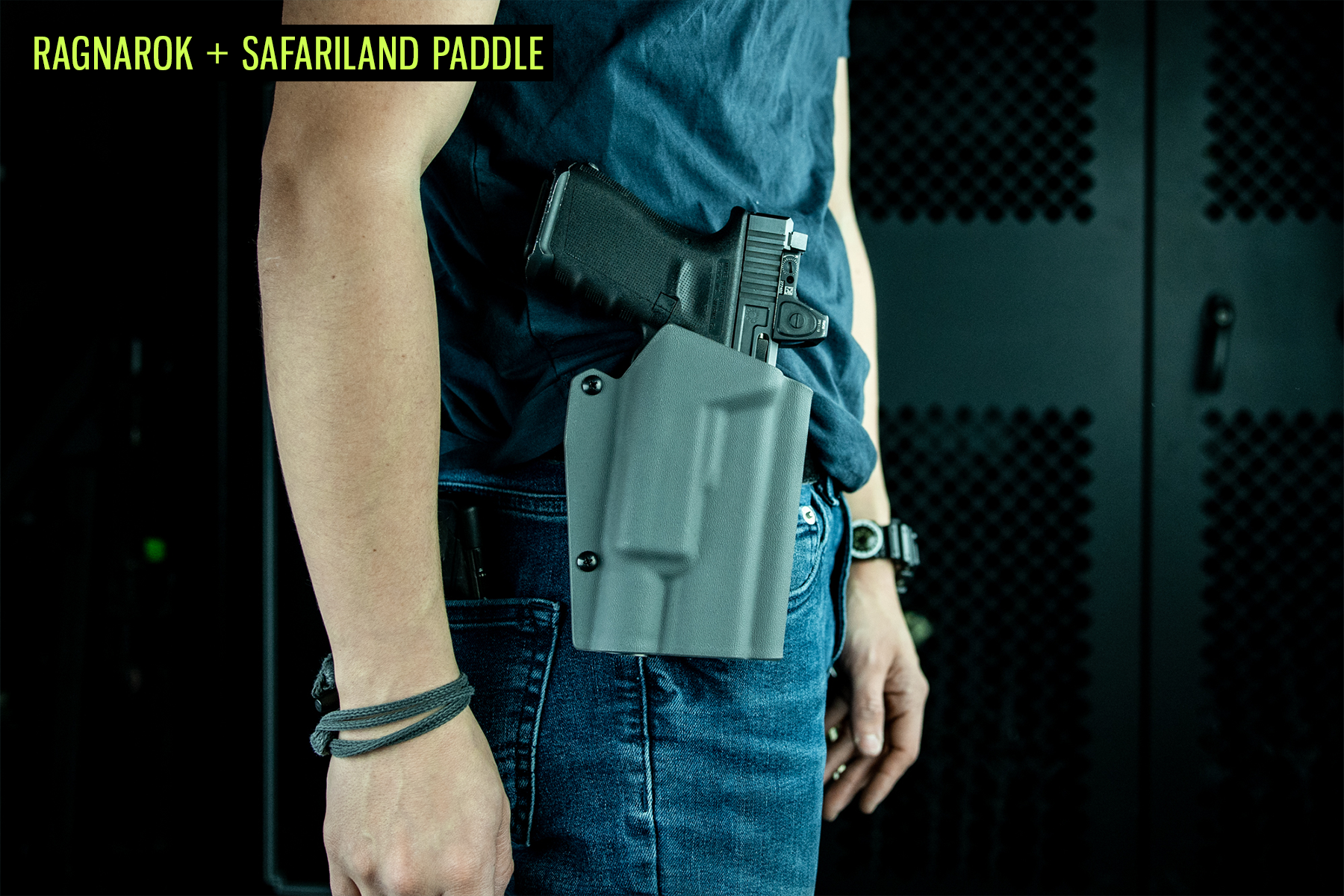 A QLS Plate can also be attached to the Safariland Paddle if you want to run a Ragnarok + QLS Fork setup.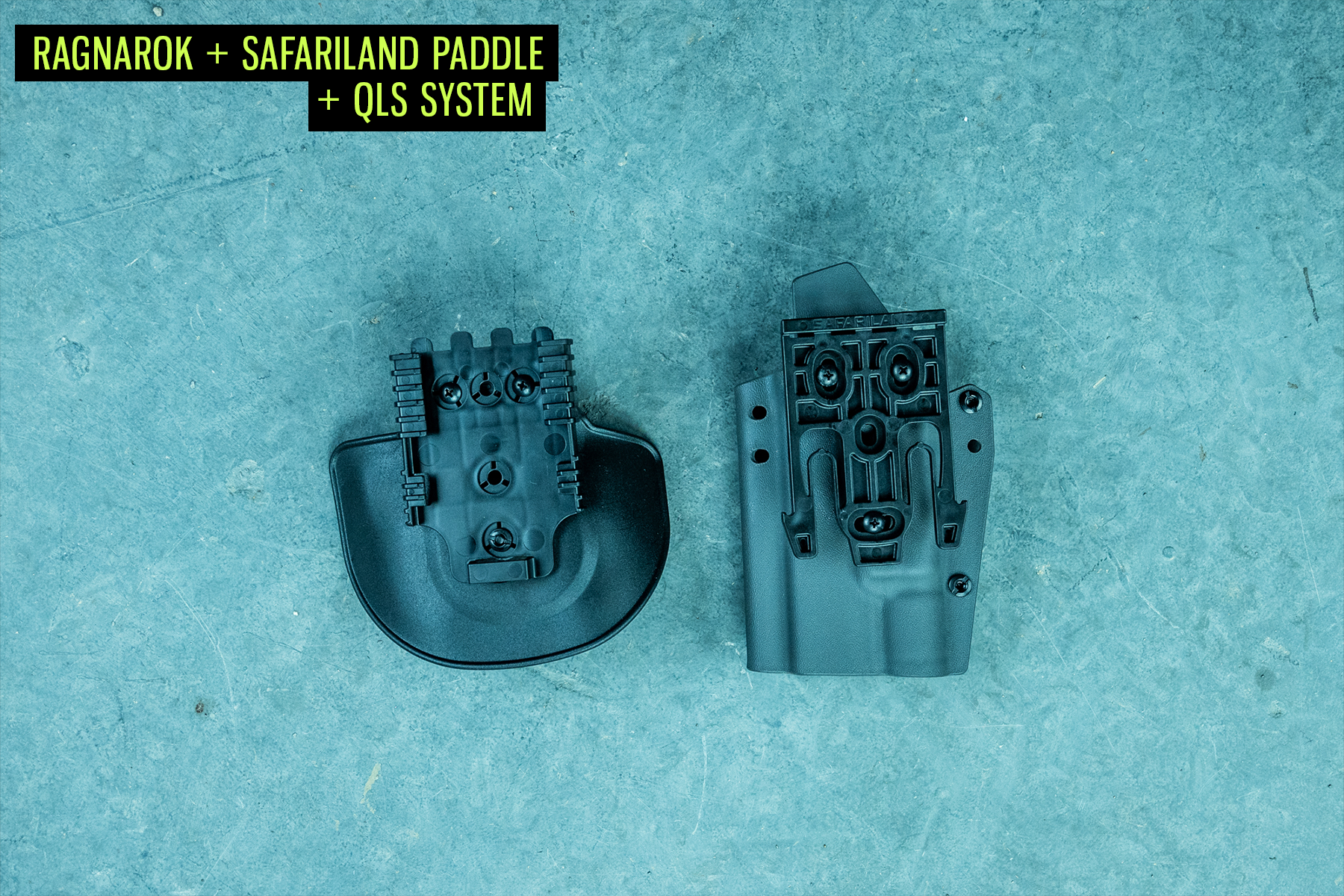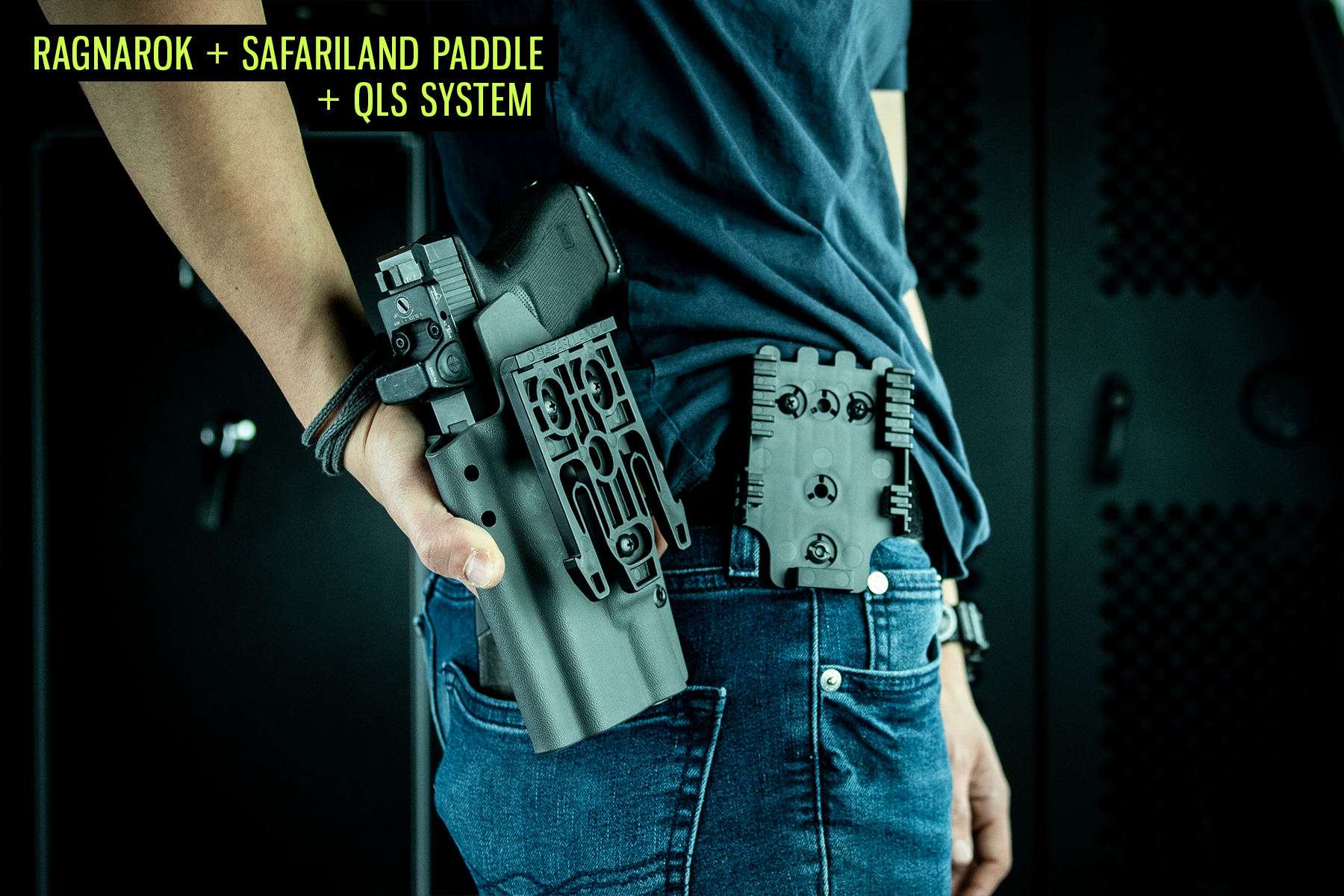 The Universal Belt Loop (UBL) is our favorite mounting option here at T.REX. We prefer the Mid-Ride option as it places the back of your pistol level with your belt line. You can also use the CUBL if you would like to cant your holster forward.
With this setup, your holster may kick out away from your body. We suggest using a Thigh Strap, highlighted in the next option, to counteract this.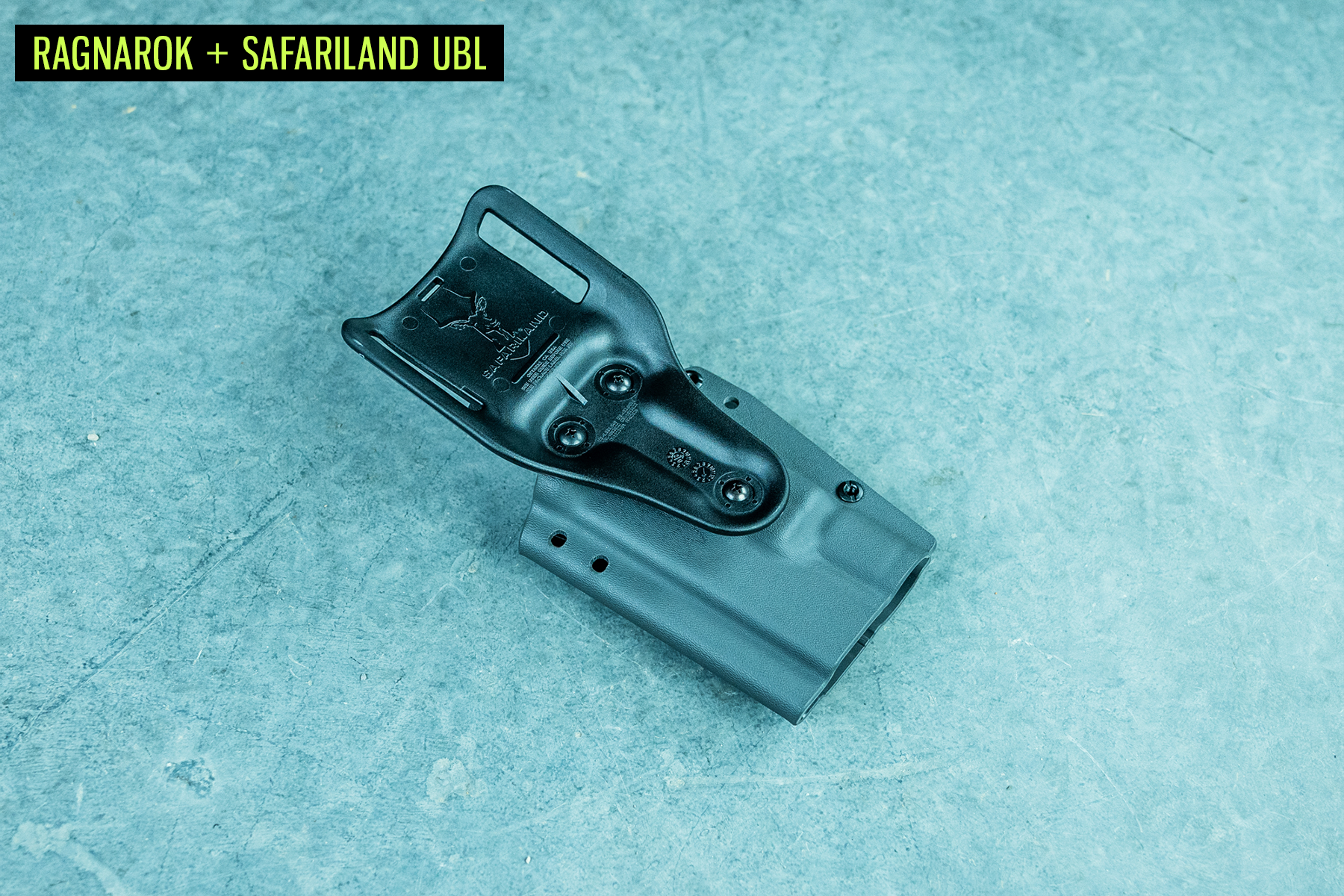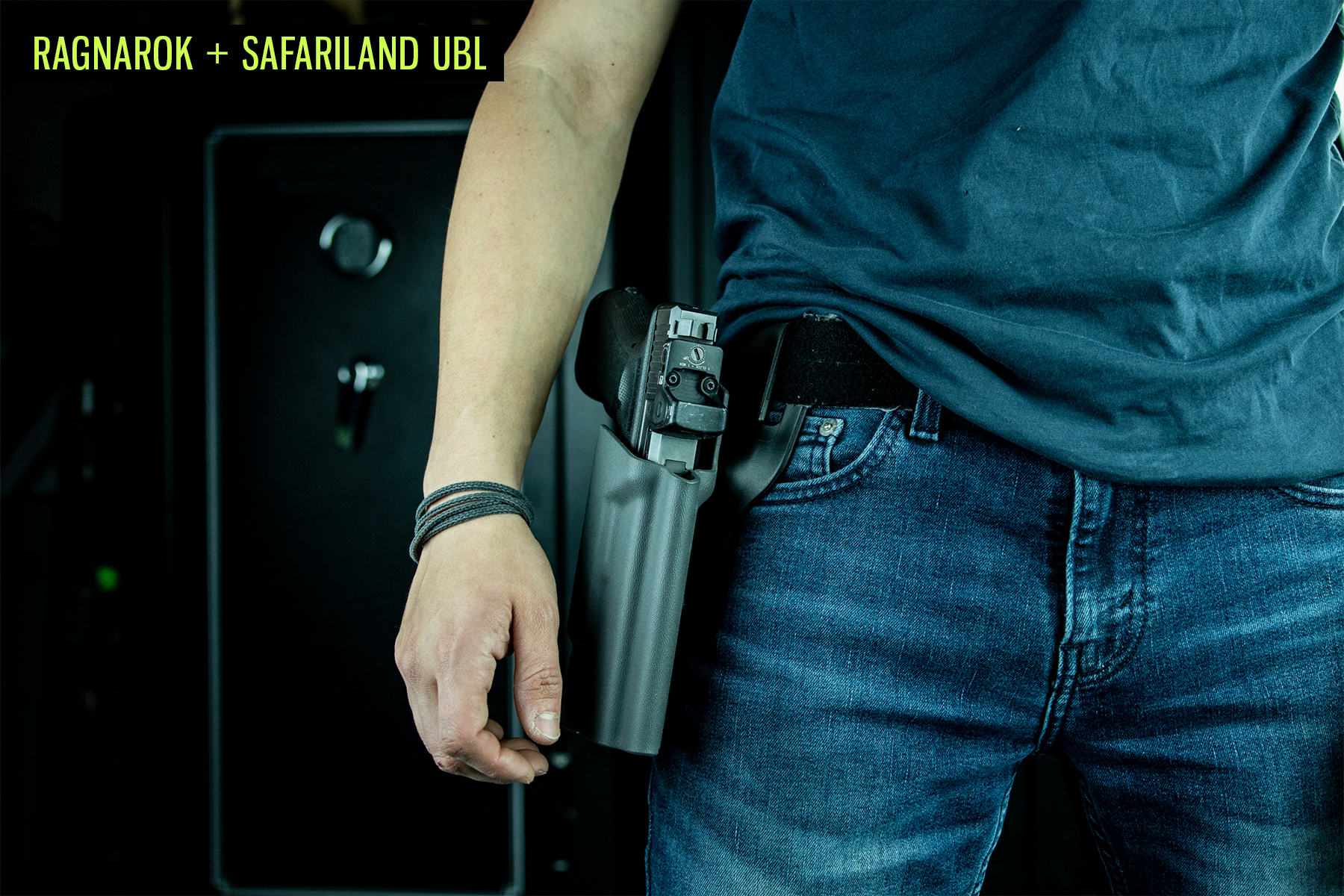 The T.REX Thigh Strap keeps the holster in place, which allows for a smooth and consistent draw. The UBL with Thigh Strap works well If you only run one holster and do not plan to swap out to another holster during a range day. The Safariland QLS attachments are helpful, but not required.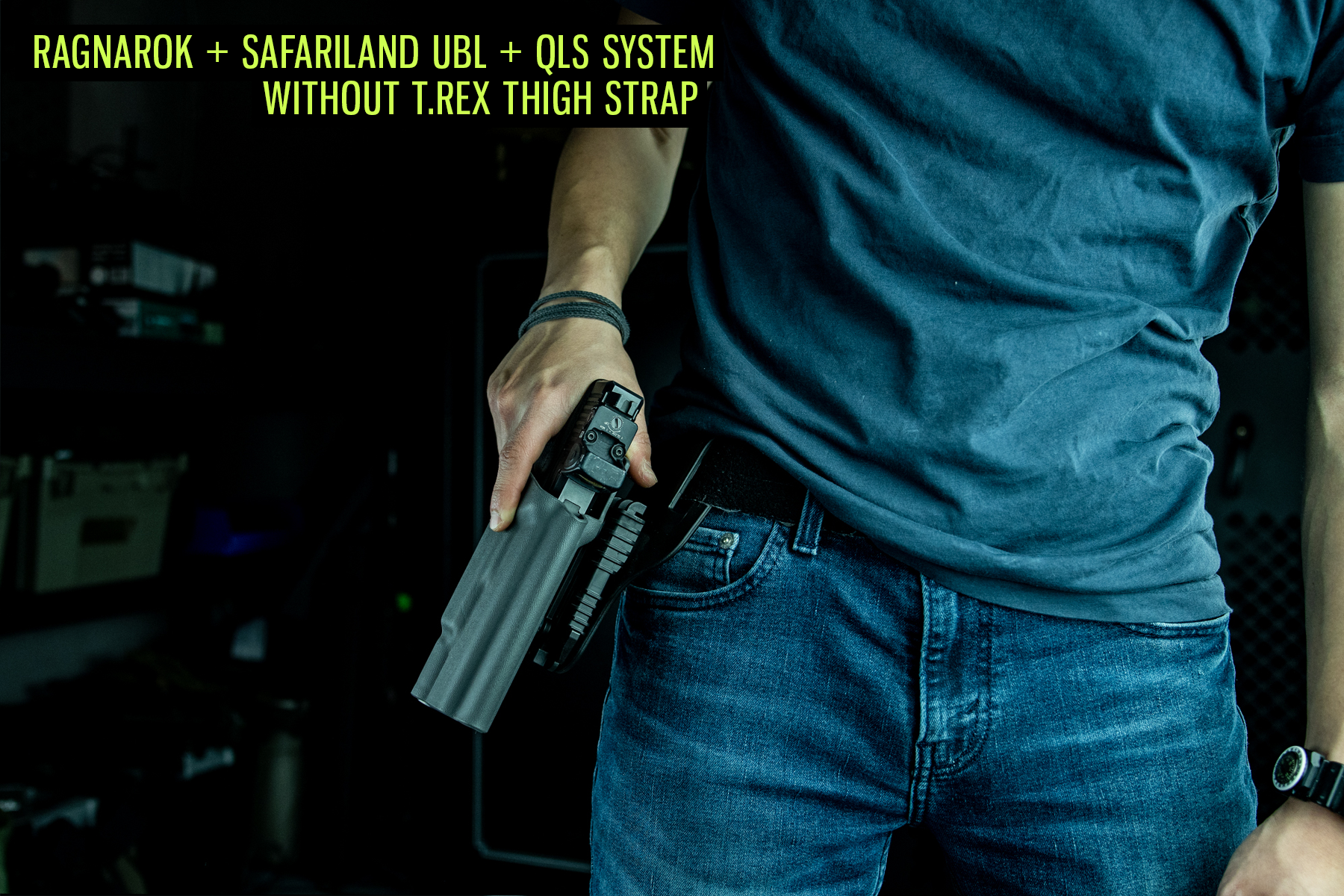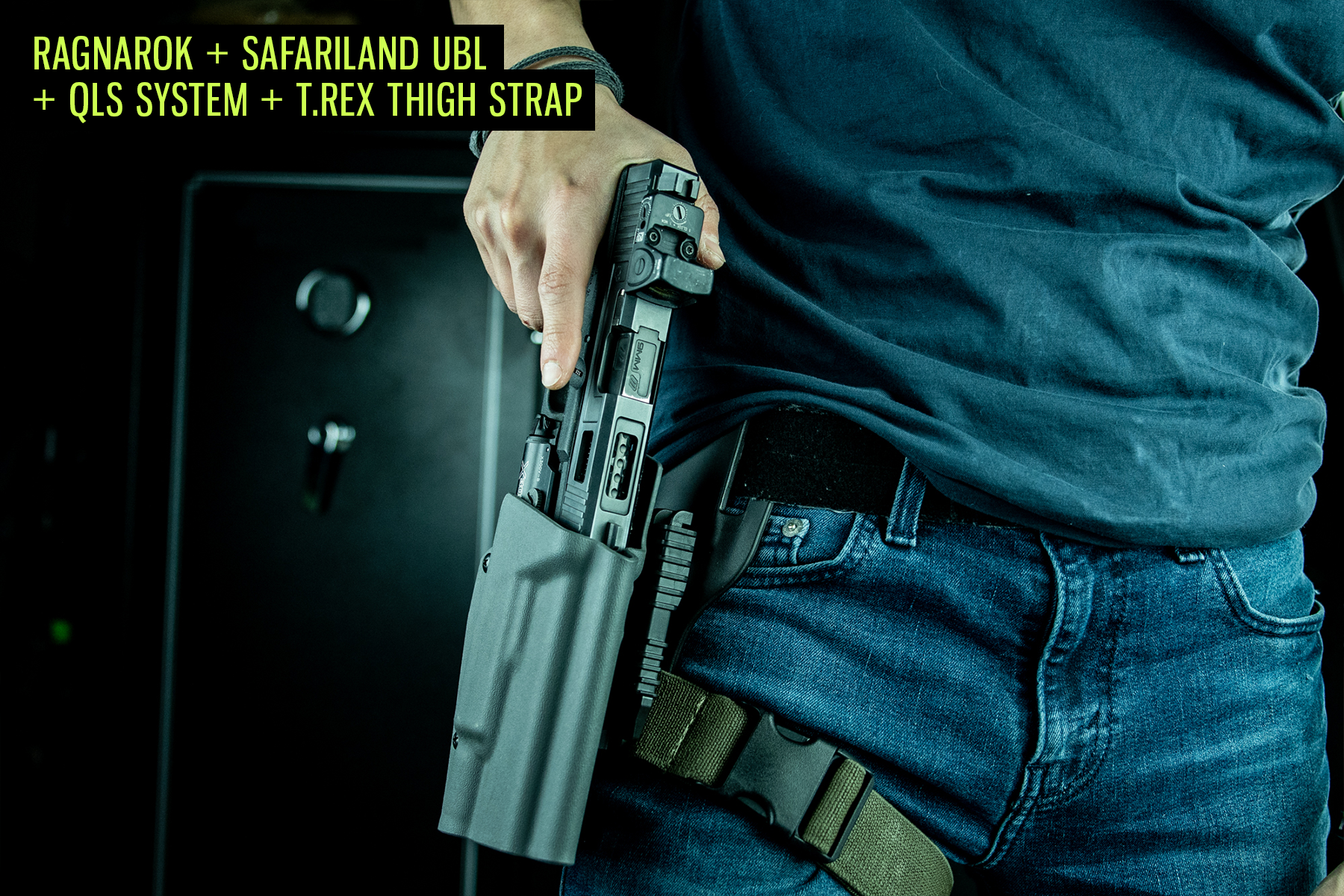 The QLS Fork and Receiver Plate are used to easily swap out your holster. For example, if you run your Glock and then decide to shoot your M&P for a bit you can quickly switch out to your other holster. Without the QLS system, you would need to remove your whole rig from the belt and thread another holster back on.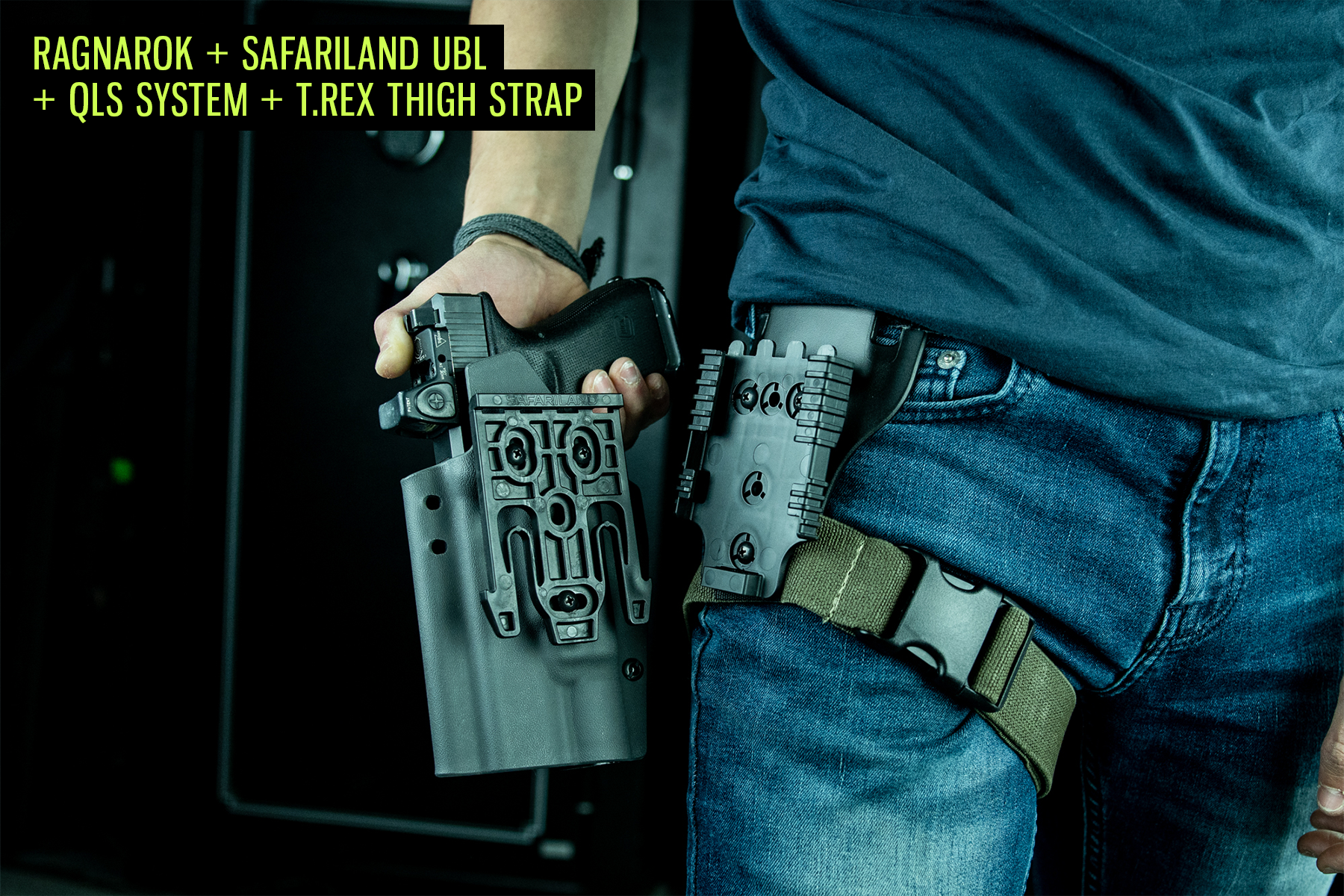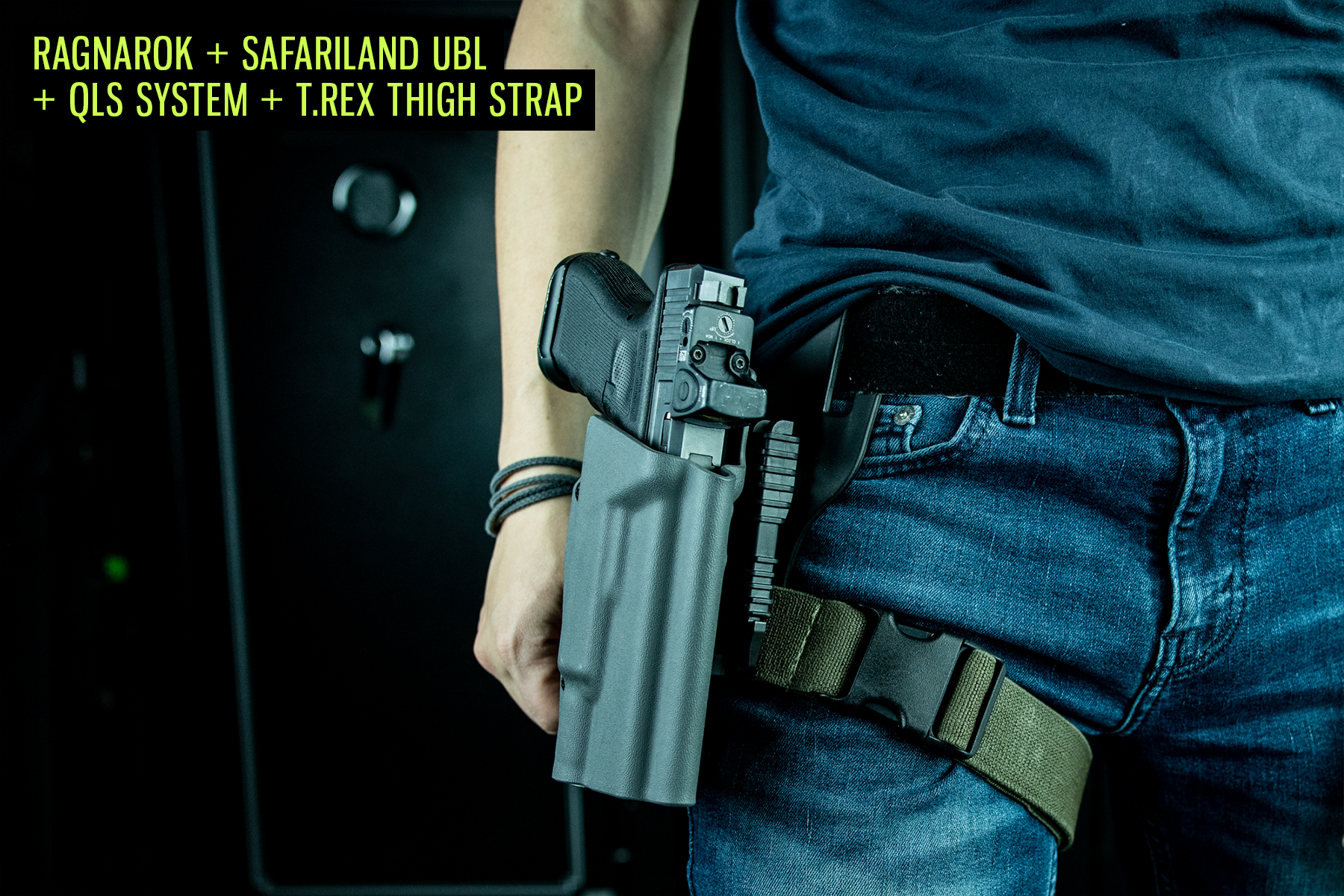 The CUBL (Cantabile UBL) mid-ride is a great way to offset a holster from the body, lowering the weapon and making it more accessible when using plate carriers and chest rigs. It fits the same as the standard UBL Mid-Ride but with larger attachment slots, making it possible to cant the holster forward or back, allowing the shooter to find the ideal angle for drawing their weapon.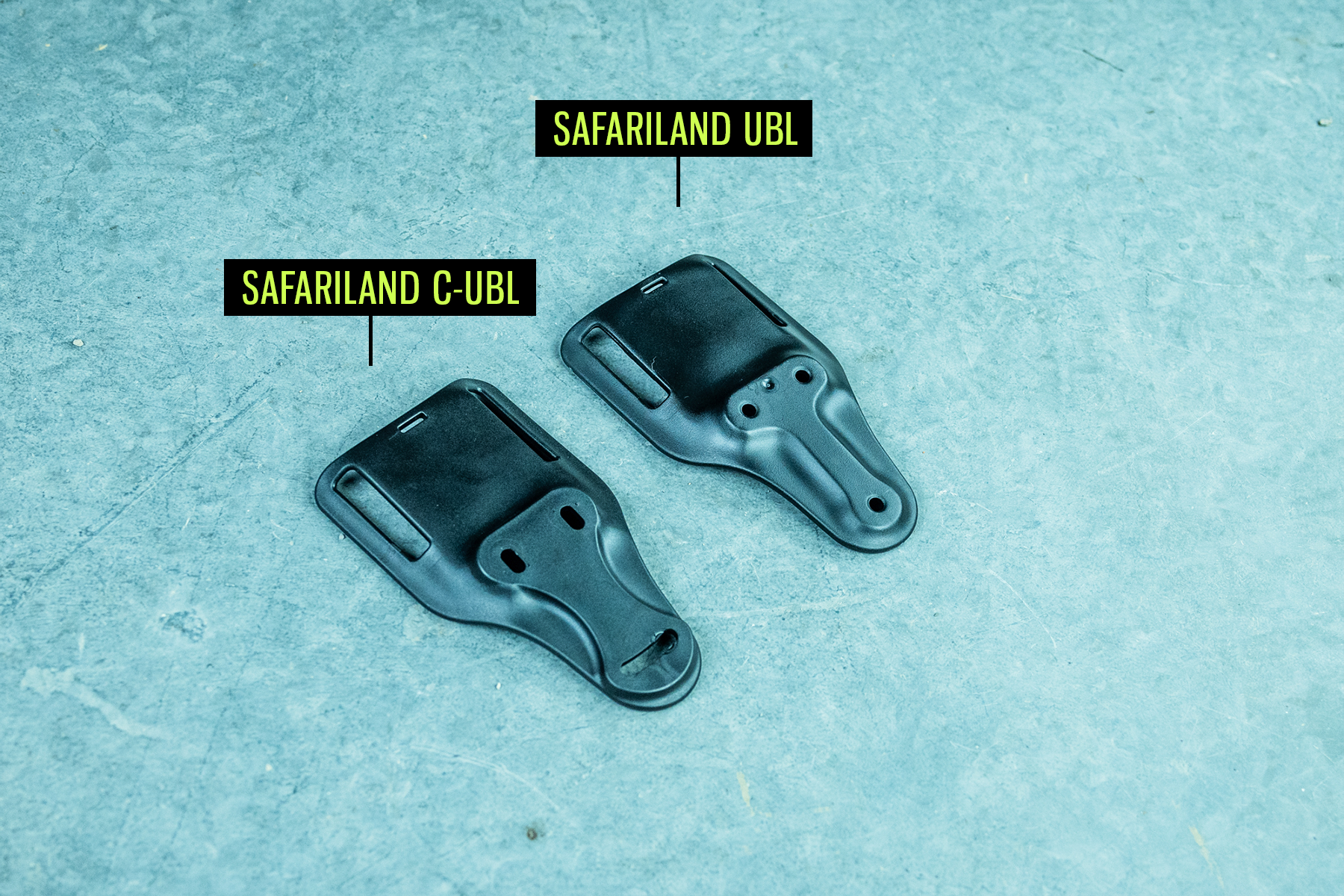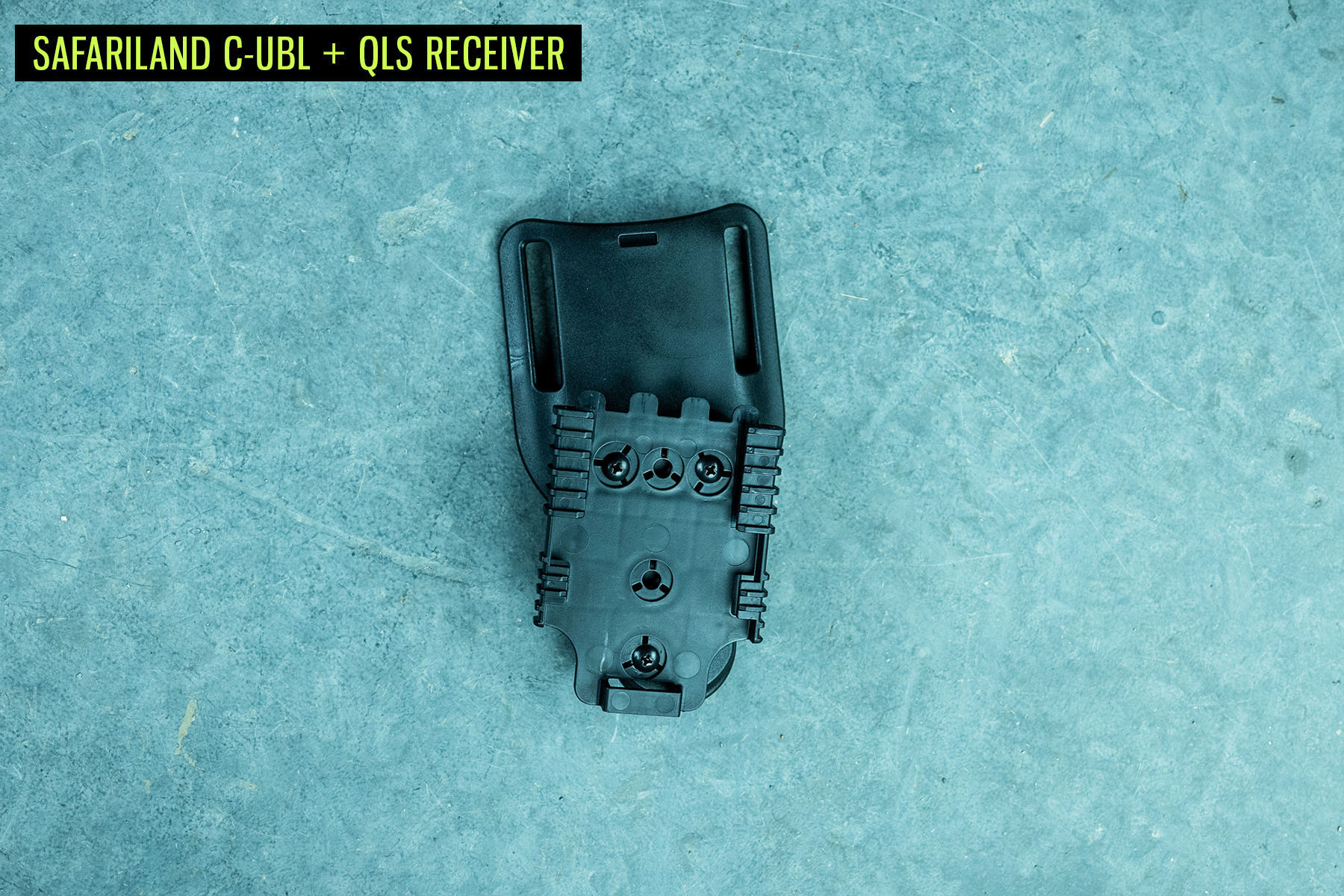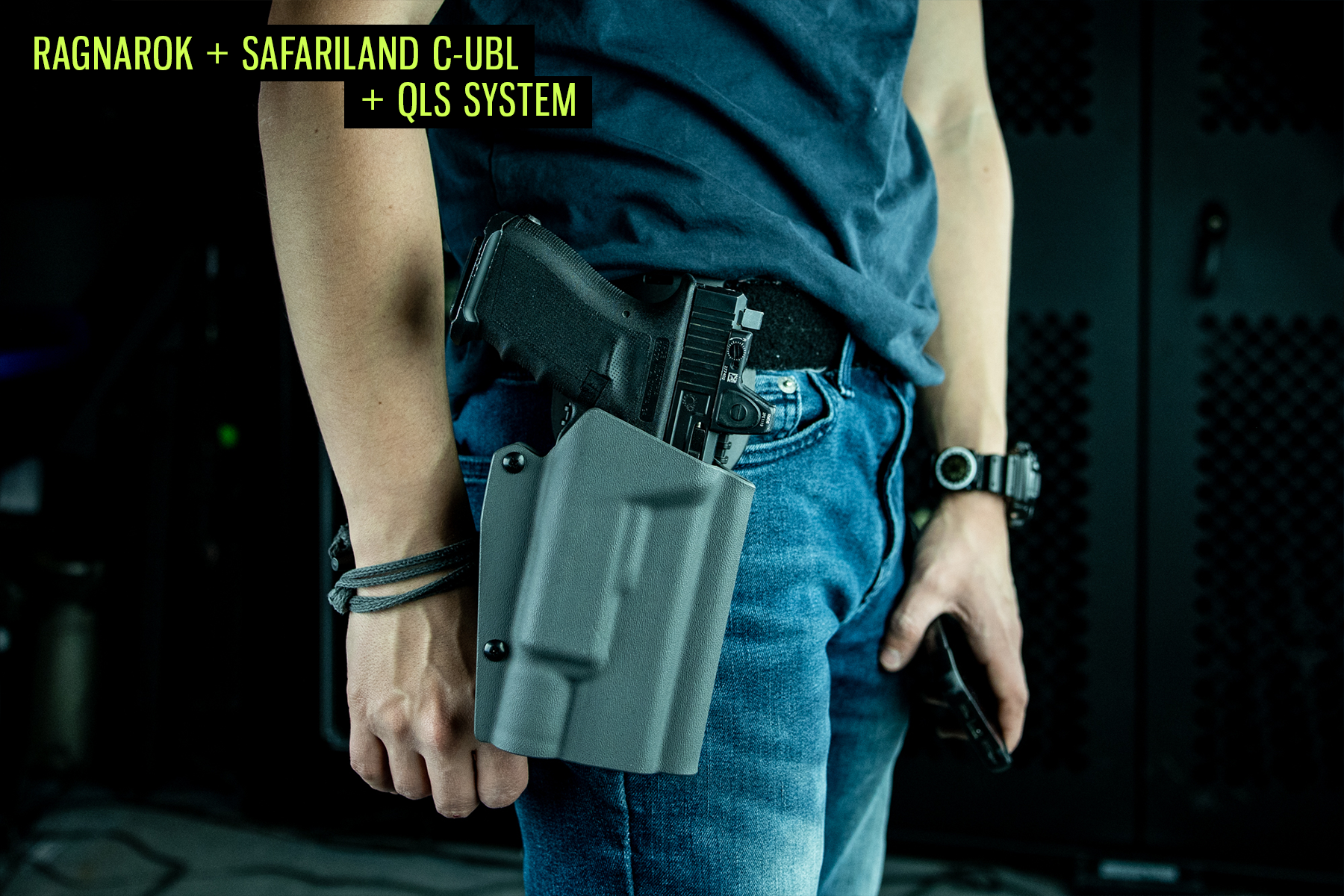 If you have any further questions, please reach out to us at team@trex-arms.com.