There are hundreds of rifle upgrades on the market, but what should you prioritize? Listed below are three upgrades that we find essential for every rifle setup, assuming you already have iron sights.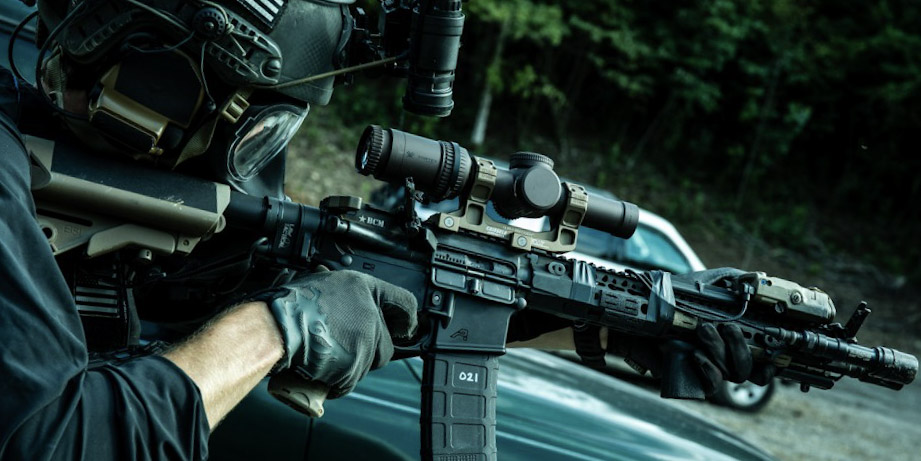 Rifle Lights
We consider weapon lights the first and most important upgrade when building out a rifle. Not only do most violent crimes happen at night, but visibility is also extremely limited. Having a rifle-mounted light is the best way to be able to identify possible threats. To put it simply, you cannot shoot what you cannot see. Below are some of the lights we recommend with varying price ranges all the way from budget to high-end options.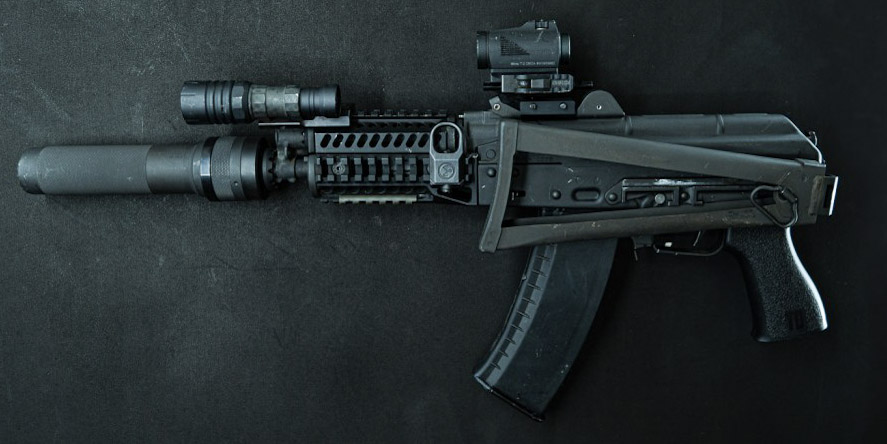 Streamlight Protac Rail Mount HL-X
The Streamlight HL-X is a good option for those with a tighter budget. It comes out of the box with a Picatinny mount and pressure switch. The HL-X also features a SureFire Scout mounting footprint and thus is compatible with most SureFire mounts currently on the market. The HL-X can run off of two CR123 batteries or one 18650. We recommend Modlite batteries for rechargeable 18650s.
Streamlight HL-X
Output
1000 Lumens, 27,600 Candela
Runtime
1.25 hours (CR123A batteries) or
1.5 hours (18650 battery)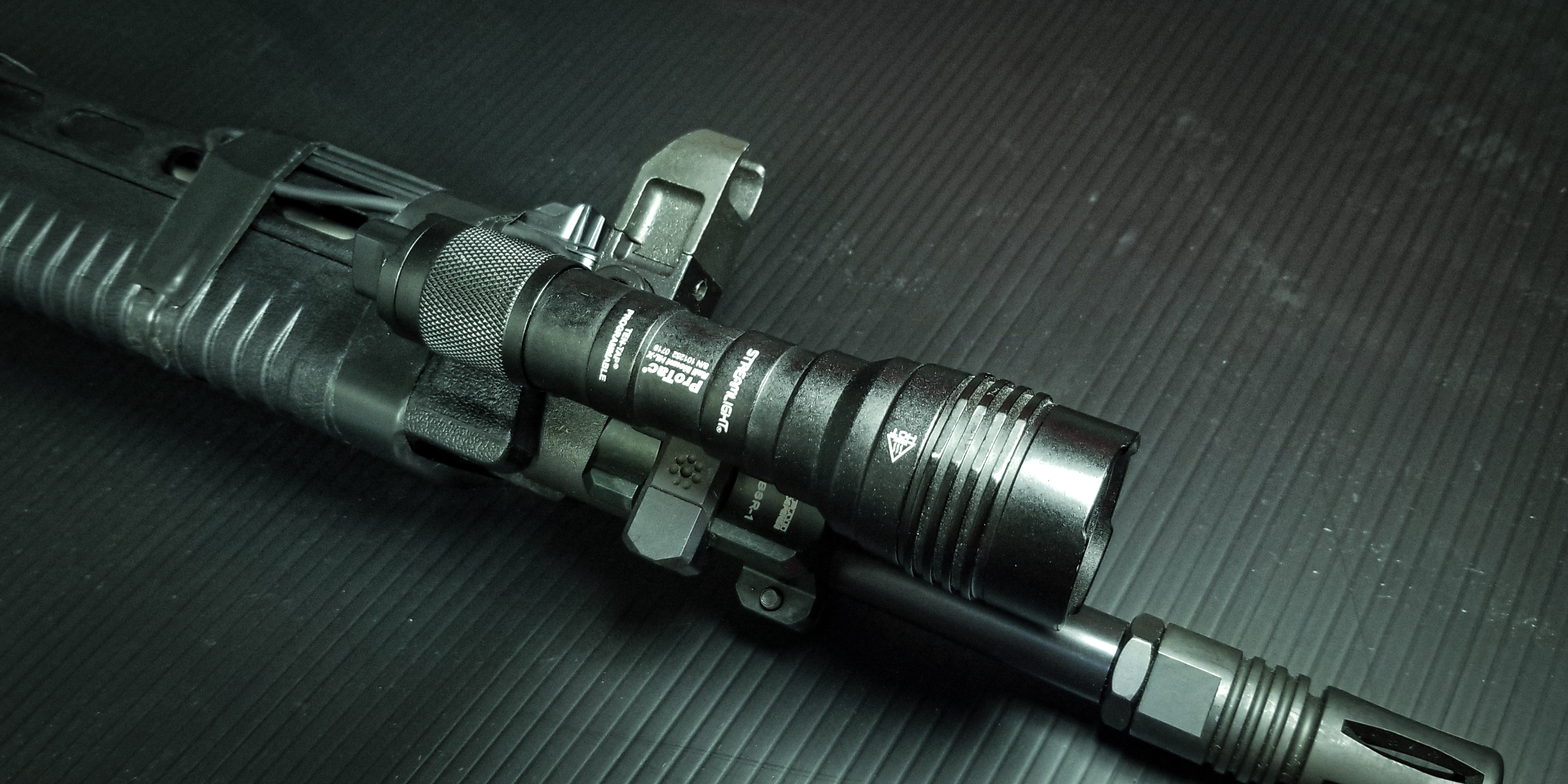 Pictured above: Streamlight Protac Rail Mount HL-X on an Arisaka Picatinny Side Scout Mount
SureFire Scout M600U & M300C
The M600U and M300C from SureFire are all-around great weapon lights. They come with a Picatinny mount and a momentary/constant-on tailcap. The M600U runs on two CR123s, while the M300C runs on a single CR123 battery.
| | | |
| --- | --- | --- |
| | M600U | M300C |
| Output | 1000 Lumens, 11,300 Candela | 500 Lumens, 7,600 Candela |
| Runtime | 1.25 hours on high output | 1 hour on high output |
Pictured above: M300C in Tan (Left) M600U in Tan (Right)
Modlite 18650/18350
Modlite quickly became one of our favorite rifle lights. Combining high performance with modularity, these lights accept all SureFire mounts, tailcaps, and pressure switches. These lights do not come with switches or a mount due to the modularity of the system. You will need to purchase those separately. Unlike SureFire, Modlites do not lose performance when using the smaller body, but they do lose runtime.
Output

PLHv2 (Flood)
1,350 Lumens, 54,000 Candela
OKW (Distance)
80 Lumens, 69,000 Candela

Runtime

18350 (Small Body)
35 Minutes
18650 (Big Body)
75 Minutes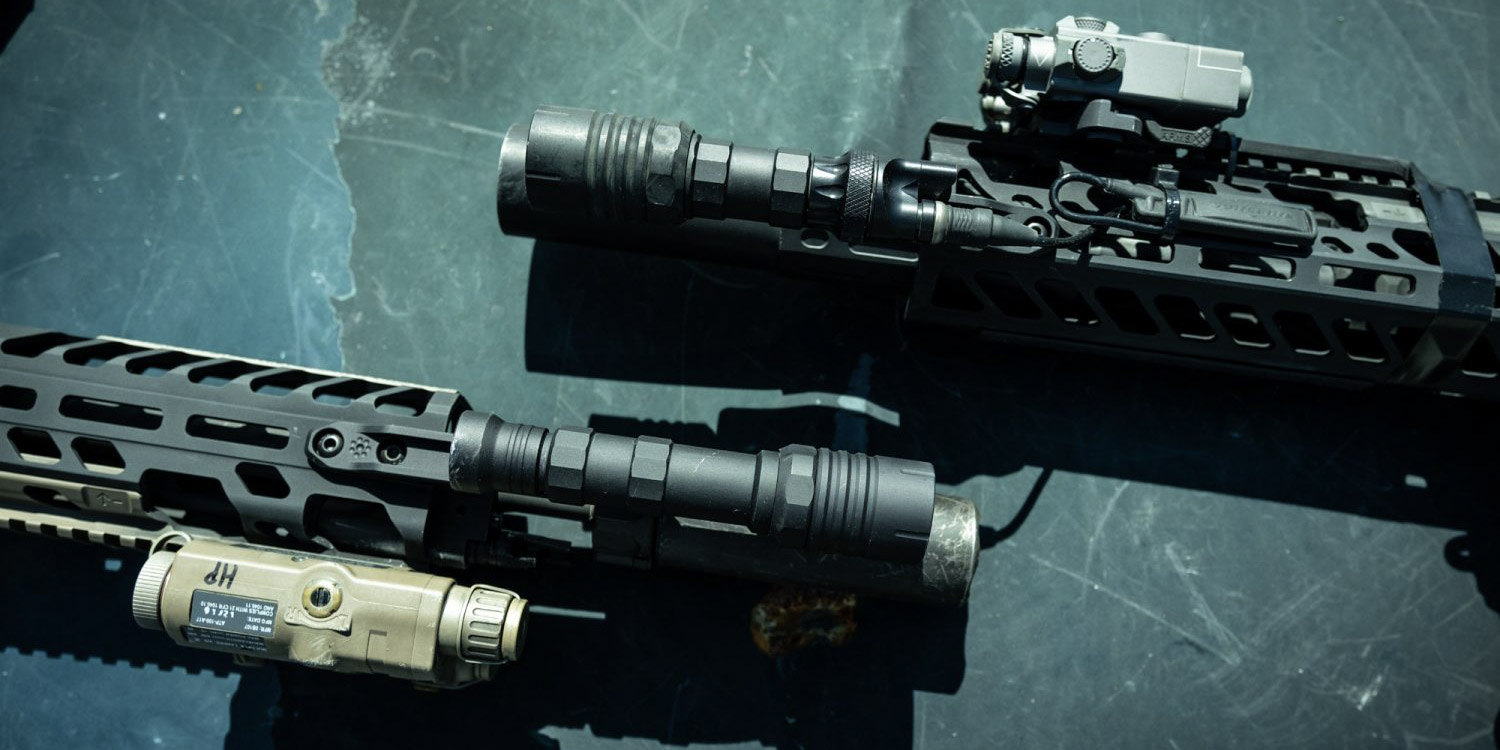 Pictured above: Modlite 18350 (Top) Modlite 18650 (Bottom)
Optics
A good optic is a key component of a defensive rifle. Without a reliable sighting system, you are at a massive disadvantage. Below are a few of the optics we use and trust on our own rifles.
You may be asking yourself whether you need a red dot or an LPVO. This depends on the purpose of your rifle and what you want to do with it. LPVOs are great for distances further out than 100 meters but can be slower than a red dot at short distances or around barricades. Red dots do tend to be more budget-friendly than LPVOs. Check out the video below for a more in-depth comparison.
Red Dot/Holographic Optics
Aimpoint PRO
The Aimpoint PRO is our go-to "budget" optic. It accomplishes all the major tasks of the top-tier Aimpoint T-2 but in a less compact way, which is where the price difference really comes from. It's durable, reliable, has an extremely long battery life, is easy to turn on and off, and adjust brightness. The PRO comes ready to go out of the box with a quick-detach lower 1/3rd mount and flip-up lens covers.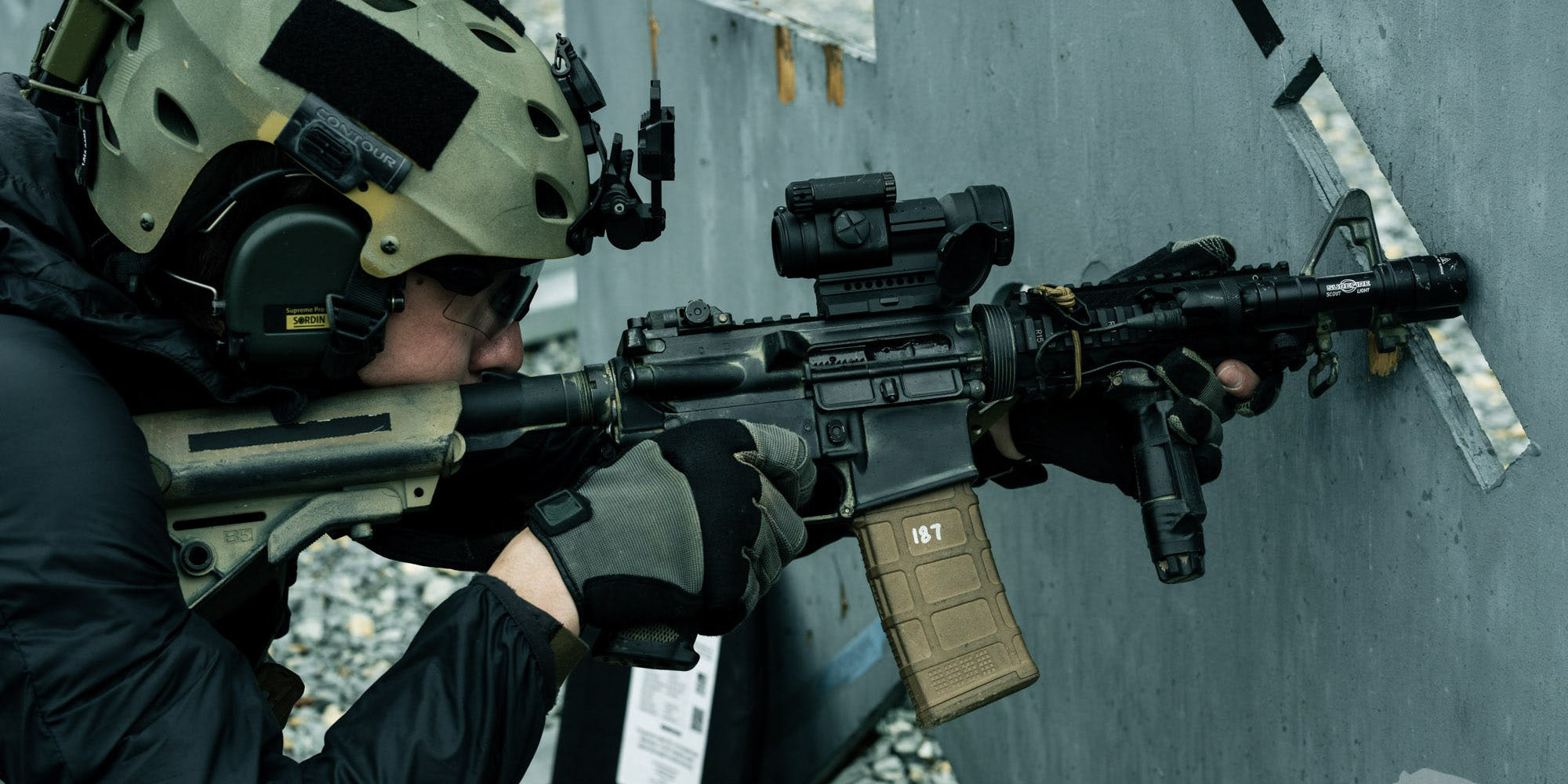 Pictured above: Aimpoint PRO on a 10.3 FSB build
EOTECH EXPS/XPS 3-0
The EOTECH EXPS/XPS 3-0 is one of our preferred holographic optics. With super clear glass and a large objective window, this optic pairs very well with a magnifier for longer-distance targets.
While the two models look very similar, they do have their differences.
| | | |
| --- | --- | --- |
| | EOTECH XPS 3-0 | EOTECH EXPS3-0 |
| Mounting Height | Absolute | Lower 1/3rd |
| Button Location | Rear Buttons | Left side Buttons |
| Brightness Settings | 20 Daylight + 10 NVG | 20 Daylight + 10 NVG |
| Battery Life | 600 hours @ Setting 12 | 600 hours @ Setting 12 |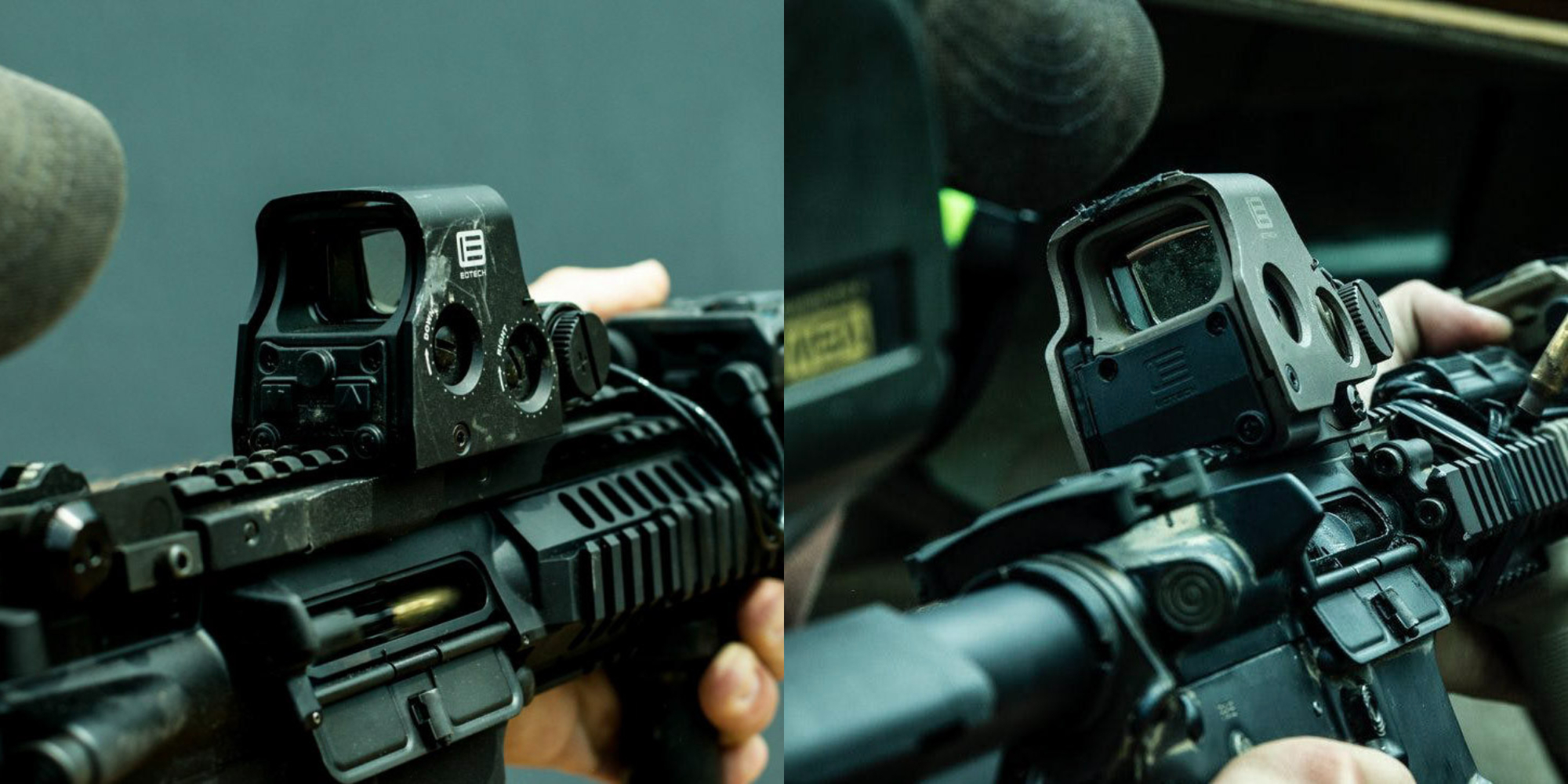 Pictured above: EOTECH XPS3-0 (Left) EOTECH EXPS3-0 (Right)
Aimpoint Micro T-2
The Aimpoint T-2 is one of the most proven optic systems on the market. It's extremely durable, has excellent battery life, and is night vision compatible. The T-2 we sell does not come with a mount, so we recommend the Scalarworks LEAP.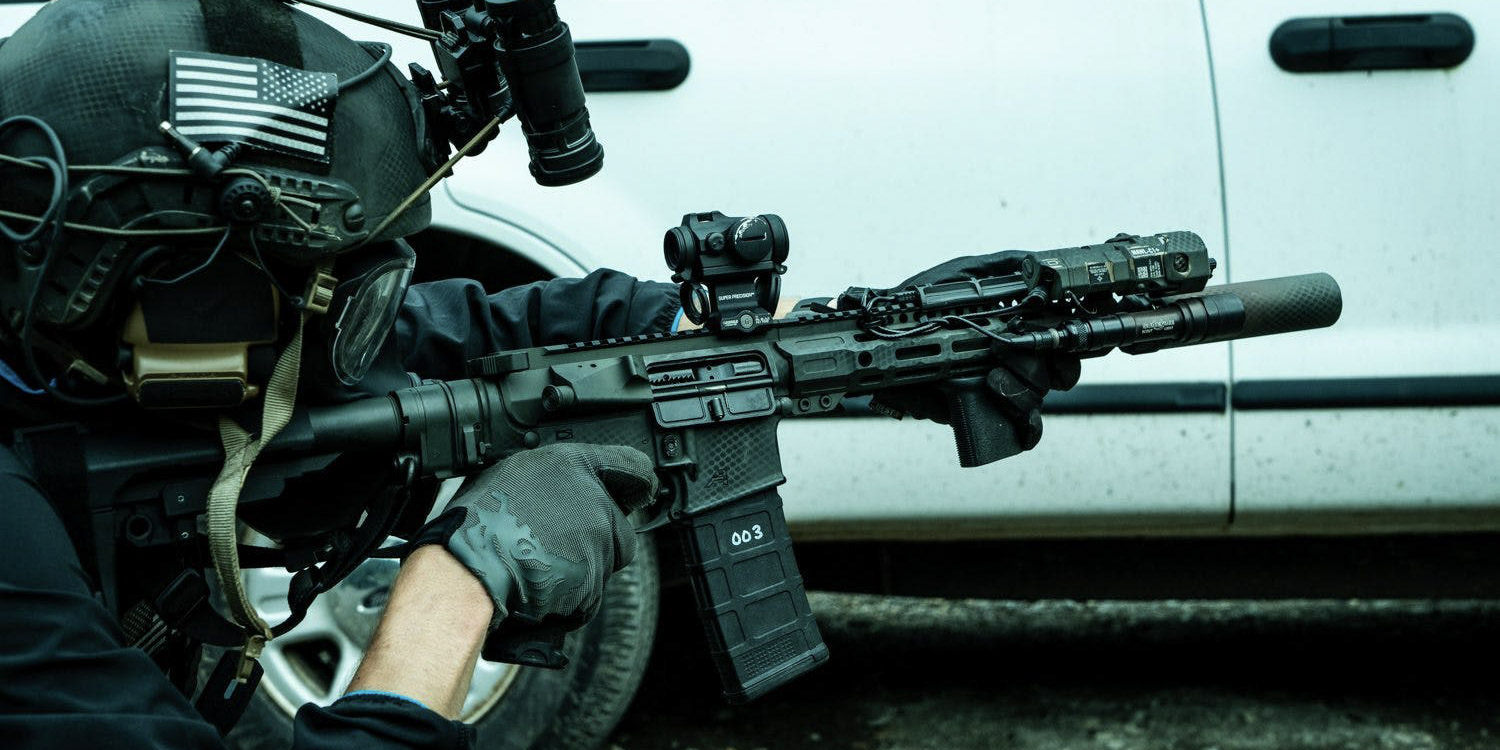 Pictured above: Aimpoint T-2 on a Geissele 1.93 mount
Low-Power Variable Optics (LPVO)
EOTECH Vudu 1-8 SFP
The Vudu 1-8 has quickly become one of our go-to LPVOs. They can offer many advantages over red dots although they are heavier and are not quite as fast. The daylight bright reticle and high-quality glass provide a clear sight picture at any magnification with a small point of aim. The Vudu is powered by a single CR2032 battery and offers great battery life as far as LPVOs are concerned. The Vudu does not come with a mount, so we recommend the Scalarworks Leap 30mm mount.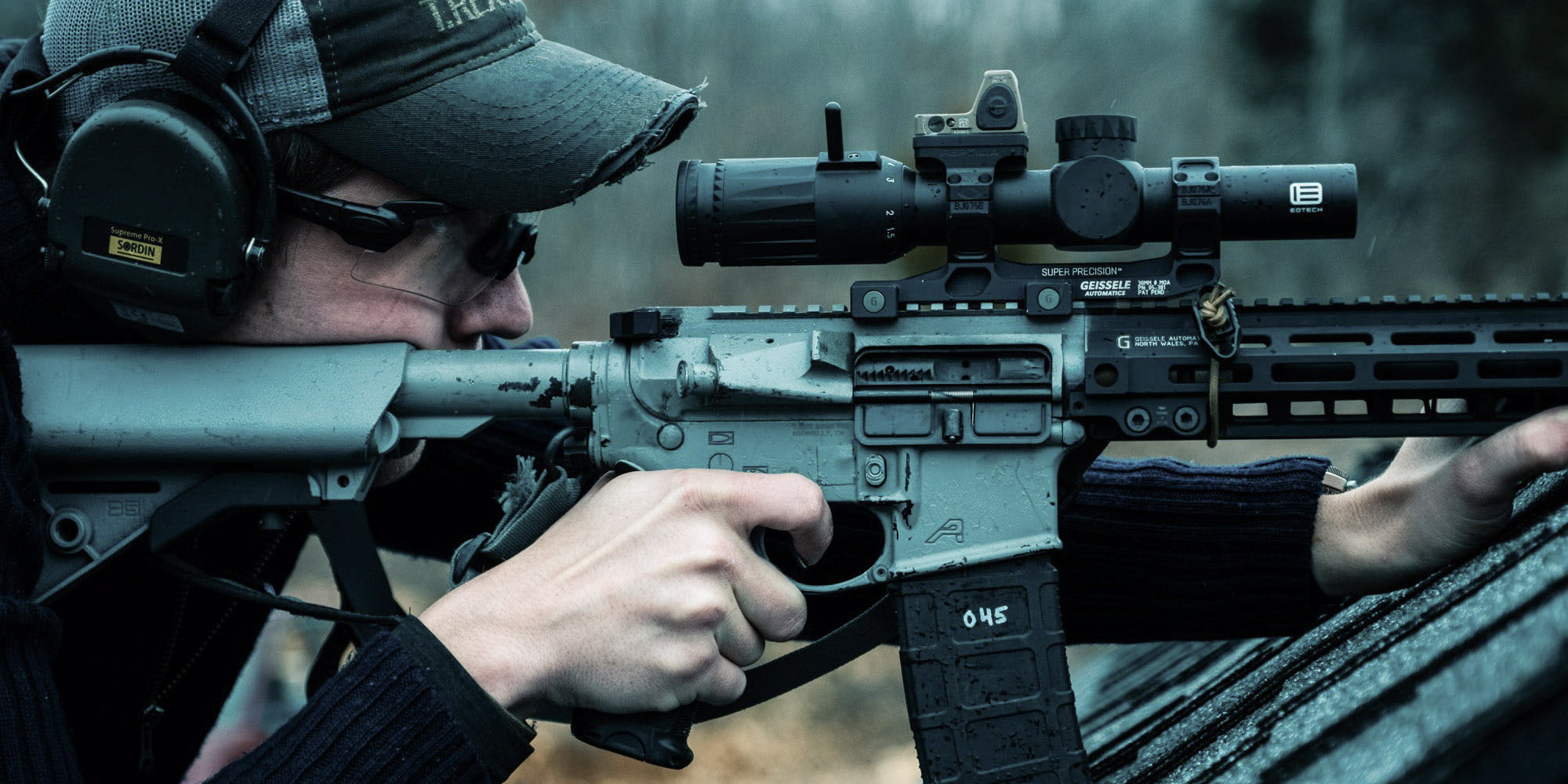 Pictured above: EOTECH Vudu in a Geissele mount with a Reptilia ROF and Trijicon RMR
Vortex Razor HD-E 1-6
The Vortex Razor is another great LPVO option. The Razor is one of the few scopes on the market with a decent daylight-visible reticle. Granted, the battery life isn't amazing when you're on 11, the highest setting. So it shouldn't be treated exactly like a red dot. But if the battery dies, you've still got an etched reticle and very clear glass. The Razor does not come with a mount, so we recommend the Scalarworks Leap 30mm mount.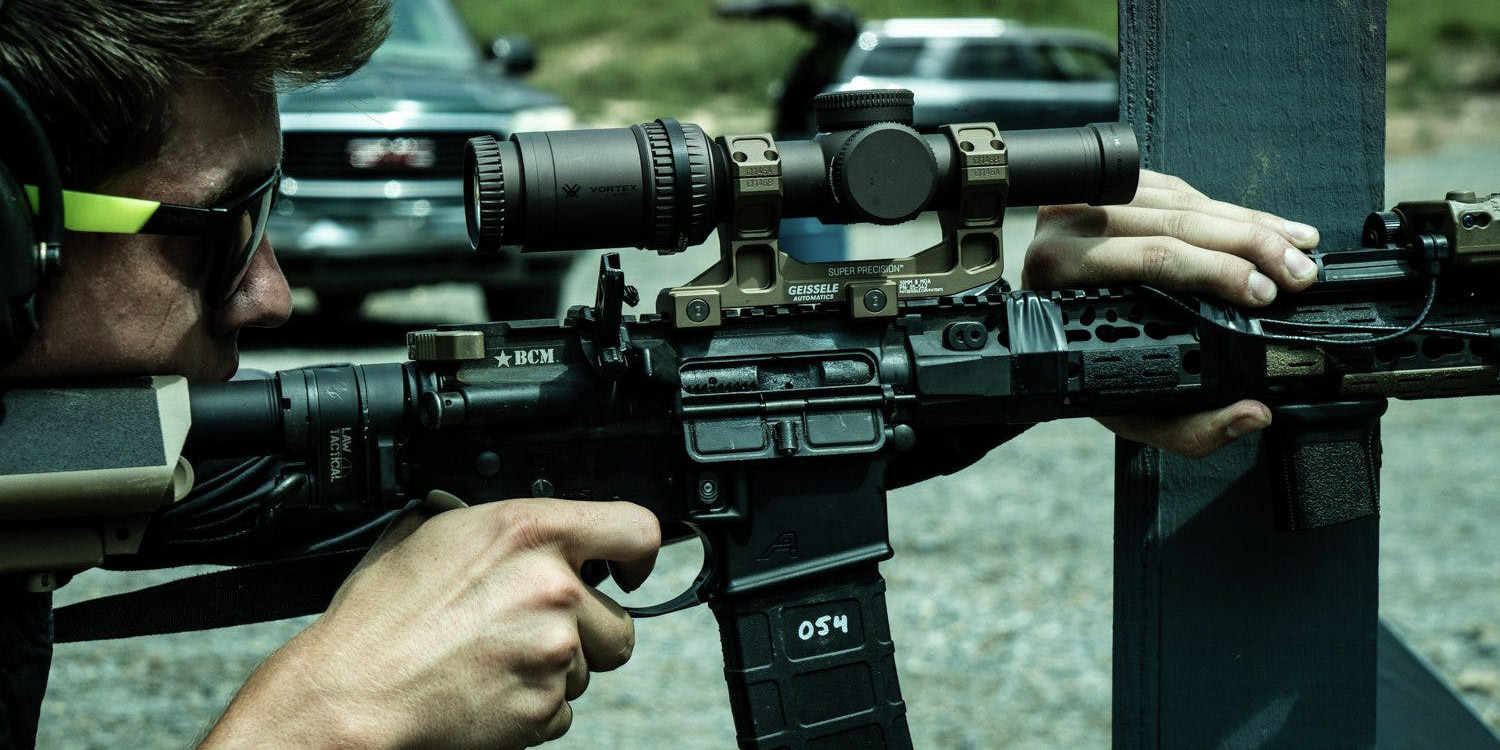 Pictured above: Vortex Razor HD in a Geissele 2.04 scope mount
Slings
Slings are an inexpensive upgrade but are invaluable when you need to stow or retain your rifle. Think of a sling to a rifle like a holster is to a pistol.
Not all slings are made equal. Our T.REX sling has 1″ webbing and includes a rapid-adjust feature which can be configured two different ways depending on the shooter's preference. It can be configured to tighten when the pull-tab is pulled forward (standard throw) or backward (reverse throw). The padded area also adds comfortability by preventing it from digging into the neck of the shooter during rifle-to-pistol transitions or when stowing your rifle to the side/rear. Two shock cords come standard with every sling. These can be wrapped around your rail or stock at various points and then used to stage the sling in a compact fashion against your rifle. You can learn more about setting up your sling HERE.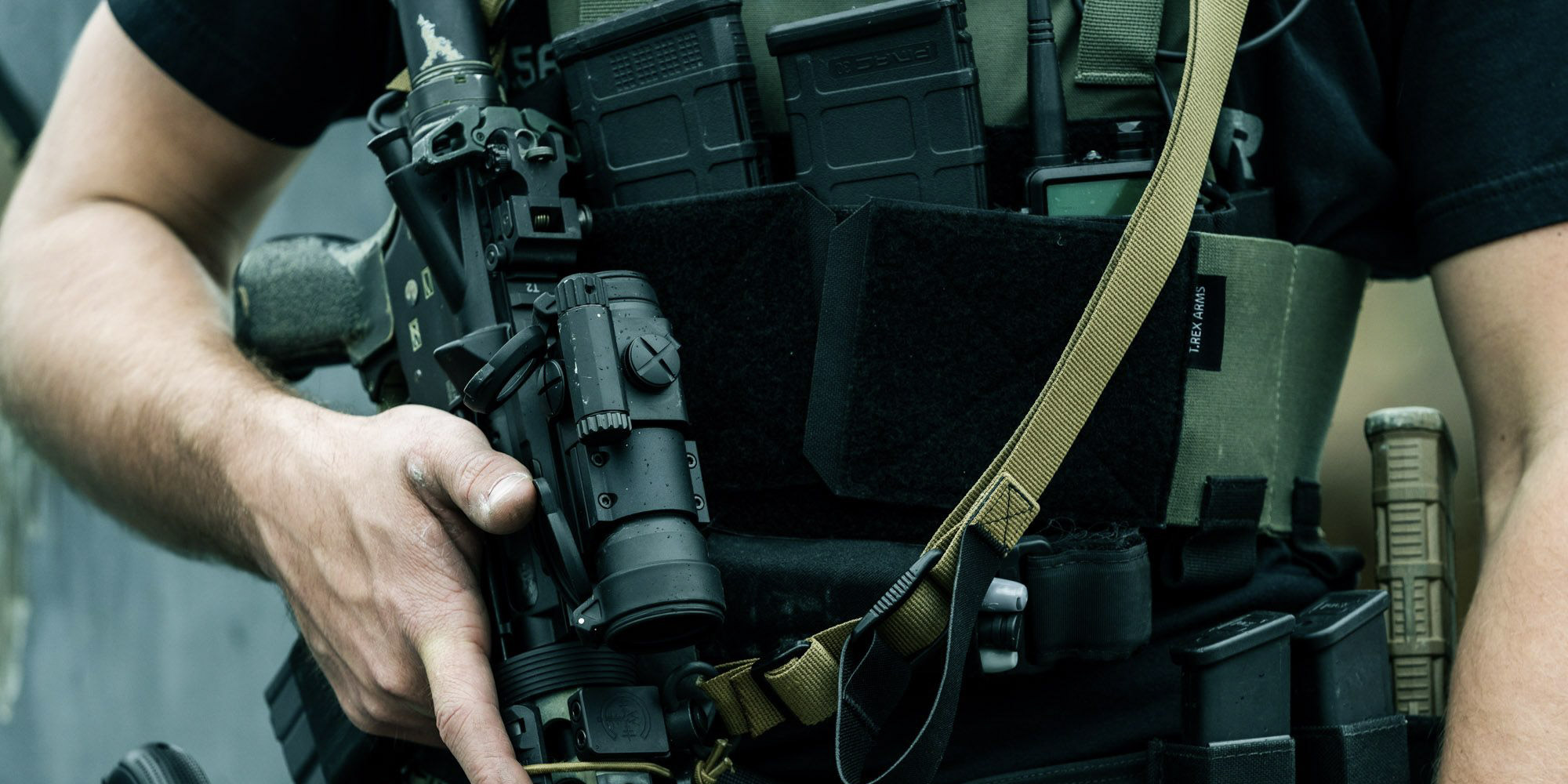 If you have any more questions, feel free to email us at team@trex-arms.com.