Mounting Height | Centering The Dot | Eye Relief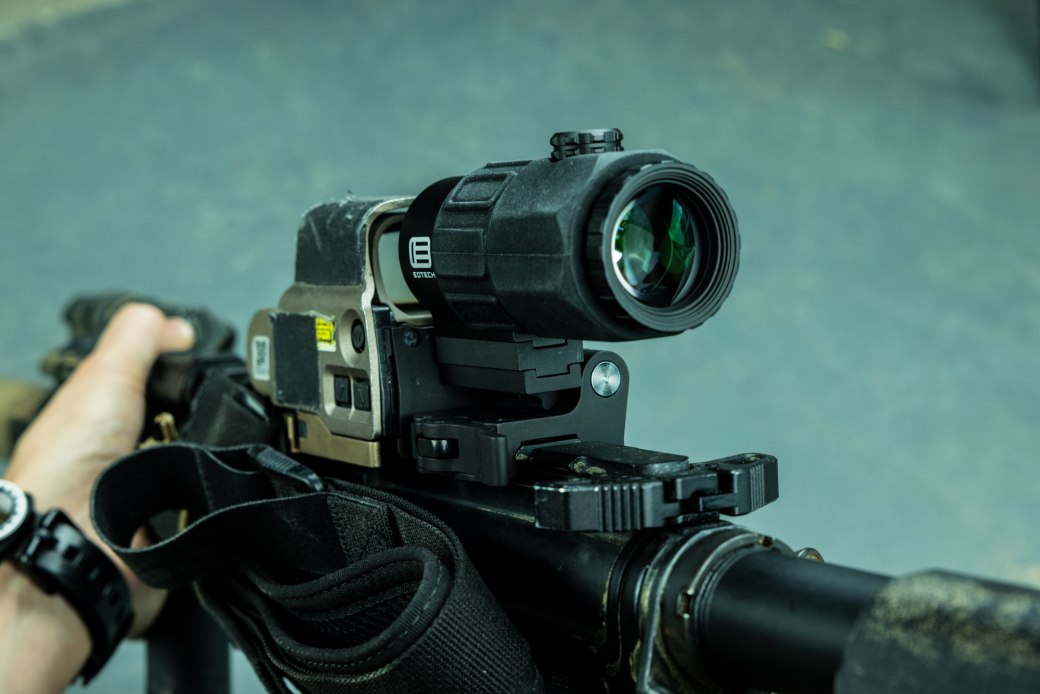 Magnifiers are a great tool to pair with a Holographic/Red Dot optic, but there are some considerations when choosing between the many available options. Below we will go over what we recommend, mounting heights, and some of the misconceptions associated with magnifiers.
While there are many magnifiers available these days, we stick to EOTECH because of the glass clarity, eye relief, and the general quality of the optic itself. The included mount can be configured for right or left-handed shooters and has spacers, so it can be used with optics up to 1.93, making EOTECH magnifiers a ready-to-go solution with no extra parts needed.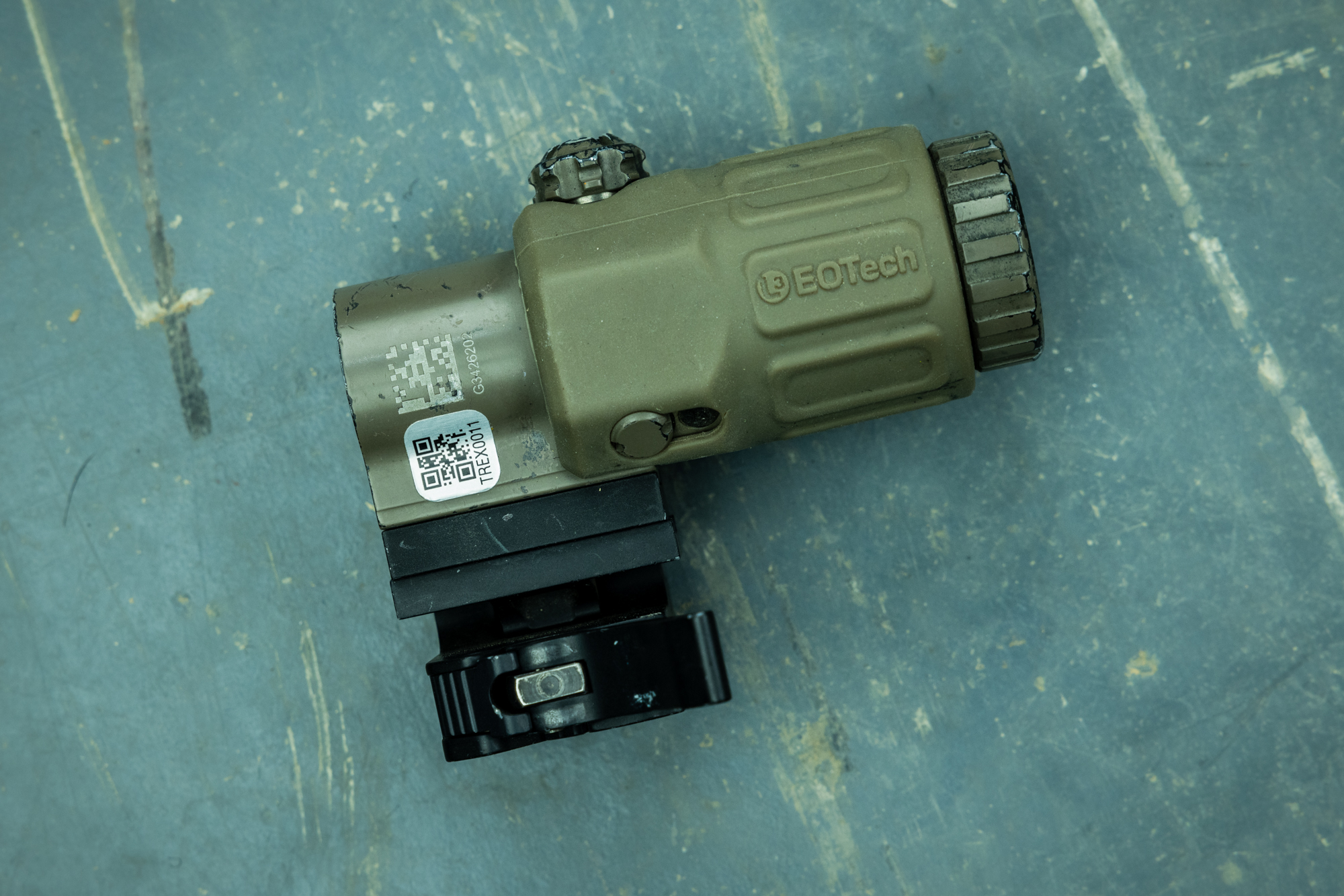 Mounting Height
When referring to magnifiers, a big topic of discussion is whether they will work with certain optic heights; this can be especially confusing on higher mounts. The simple truth is that the magnifier doesn't need to be perfectly lined up with the optic window; the azimuth adjustments built into the magnifier allow the user to center the dot in the window of the magnifier.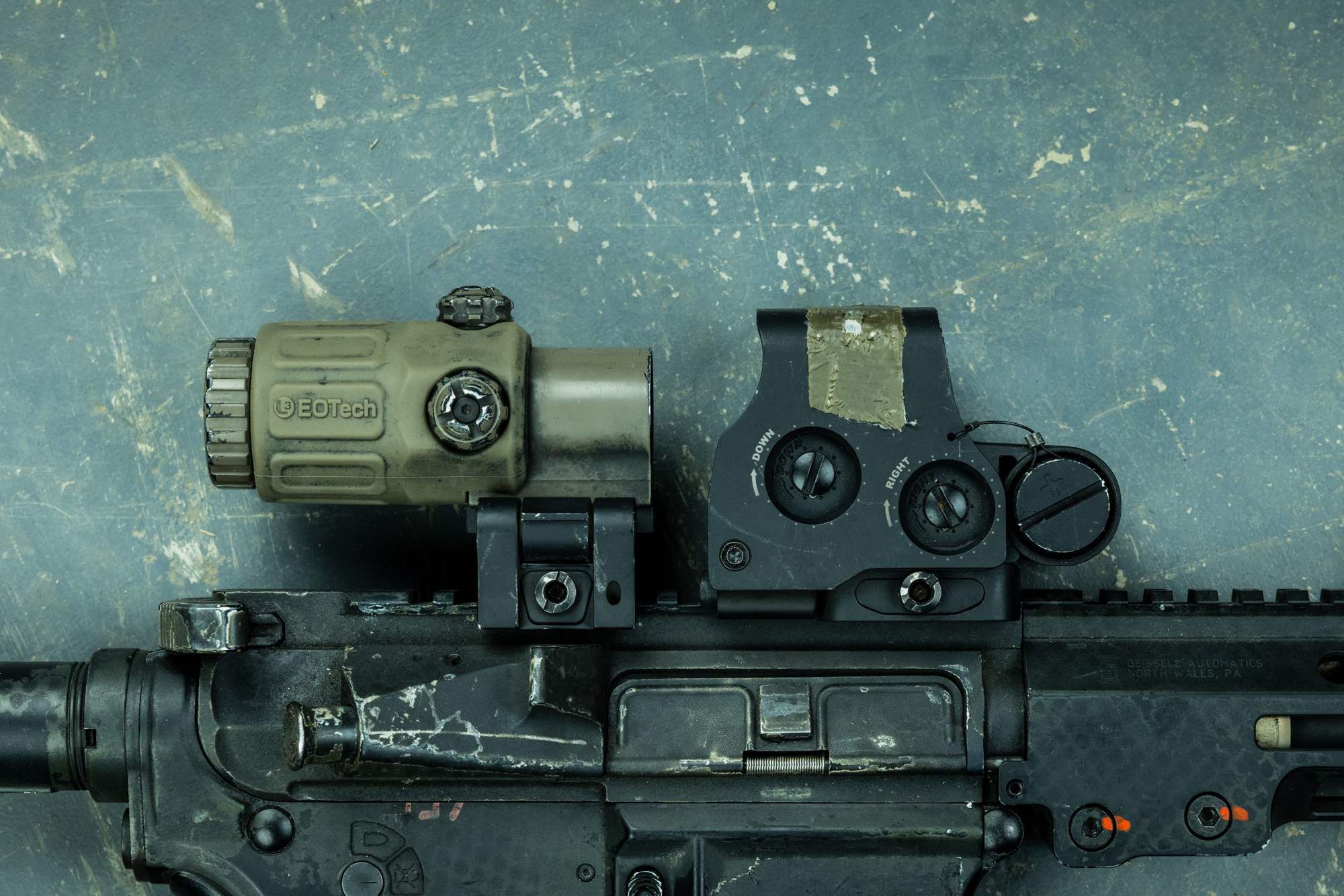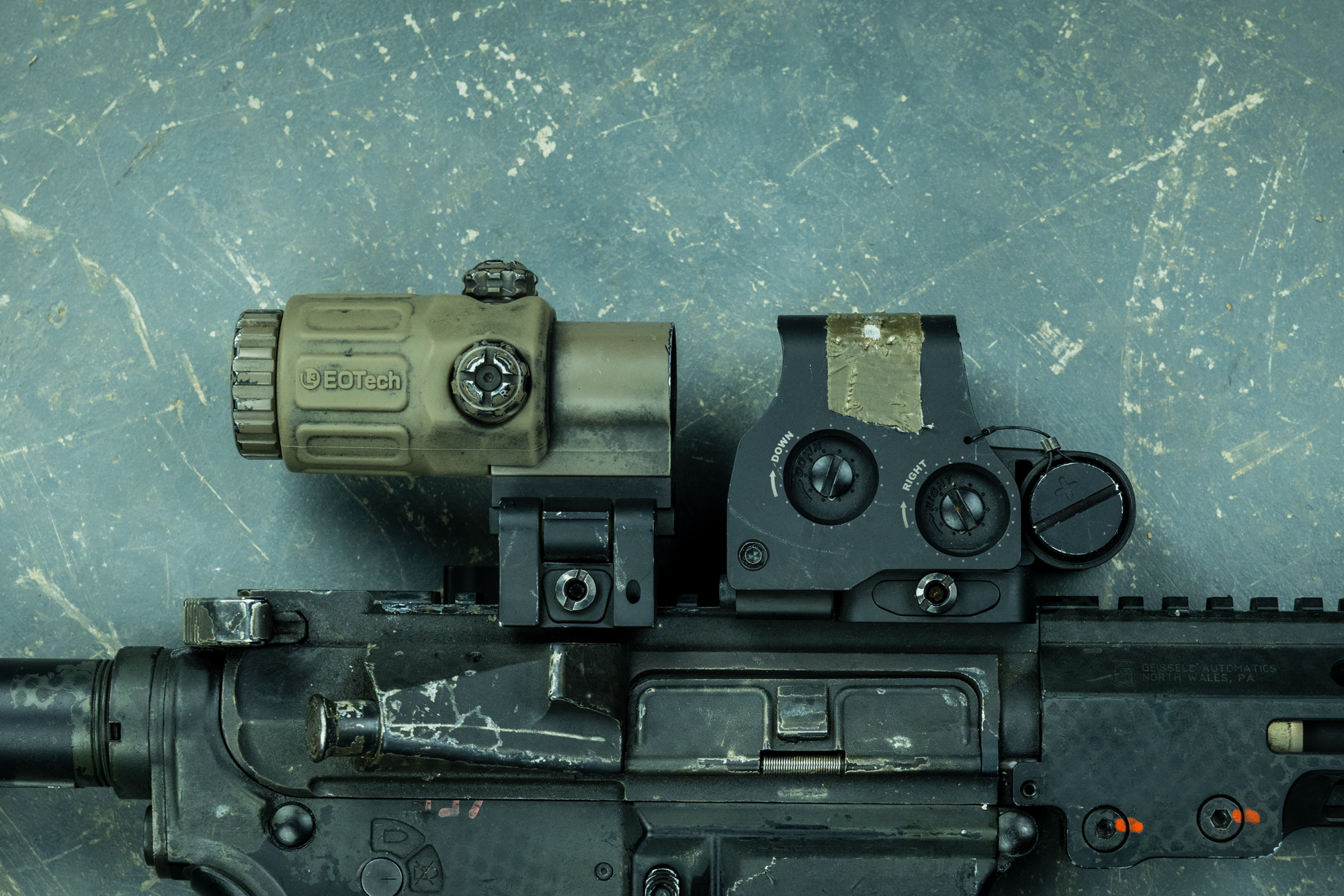 As mentioned earlier, EOTECH Magnifiers ship with a spacer that allows them to be used on optics up to 2 inches, including the popular 1.93 height. For the low configuration, you will install the magnifier on the mount using the two short screws without the included spacer; this will work with absolute mounts, all the way up to lower 1/3rd. For taller optics from lower 1/3rd up to 1.93, you will use the longer screws and included spacer.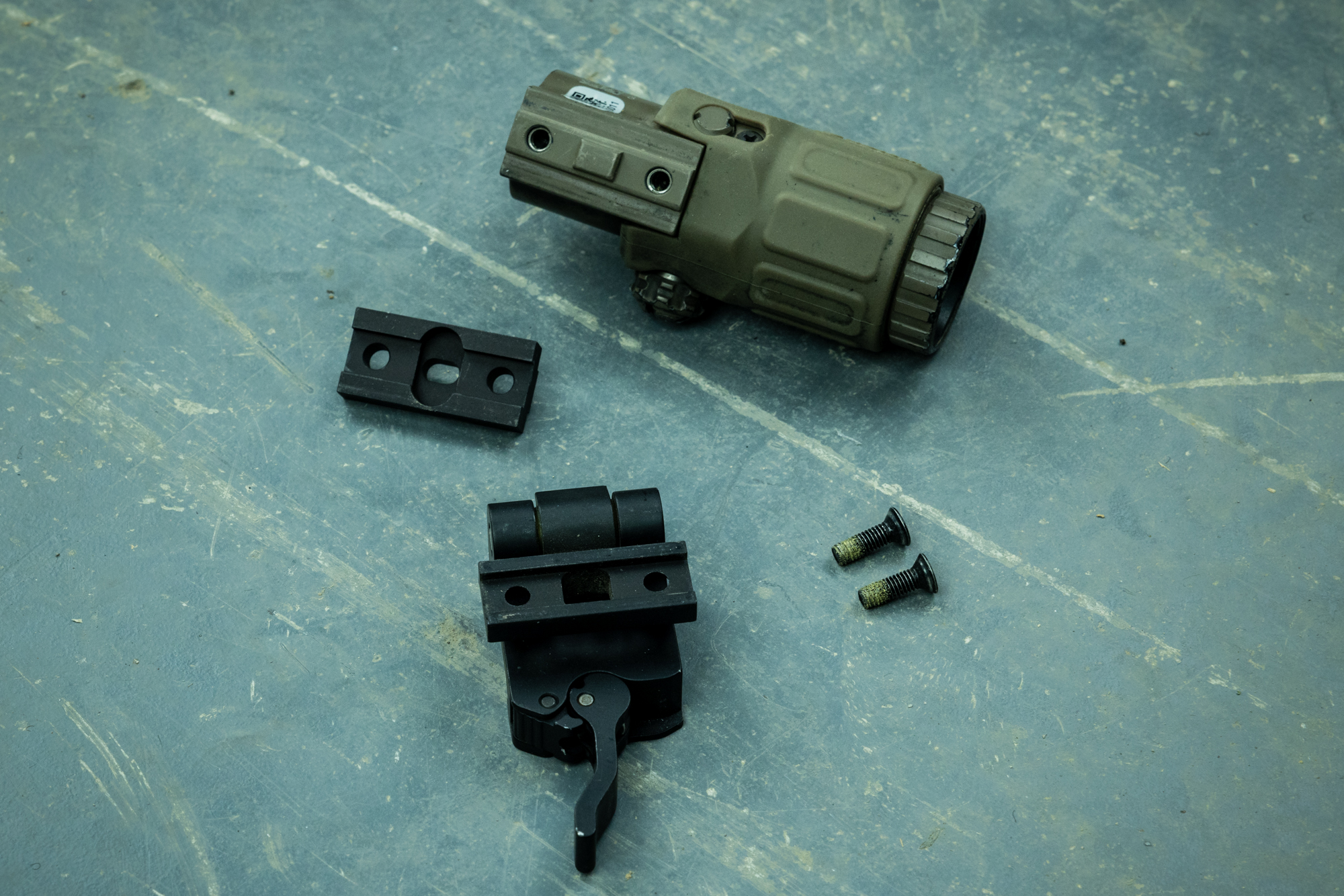 Centering The Dot
When you mount your magnifier, you will notice that your dot is not perfectly centered. One major misconception is that this will affect your point of impact, and you will need to have the dot perfectly centered. In our experience and testing, where the dot is in relation to the window does not affect your point of impact in any noticeable way. However, having the dot centered is generally more consistent because it provides a better sight picture; EOTECH magnifiers make this easy with their tooless azimuth adjustments. This does not come without downsides, however. If your rifle gets tossed around in a vehicle, the adjustments can get bumped, causing the dot to be slightly off-center. Some witness marks and a quick adjustment can fix this fairly easily.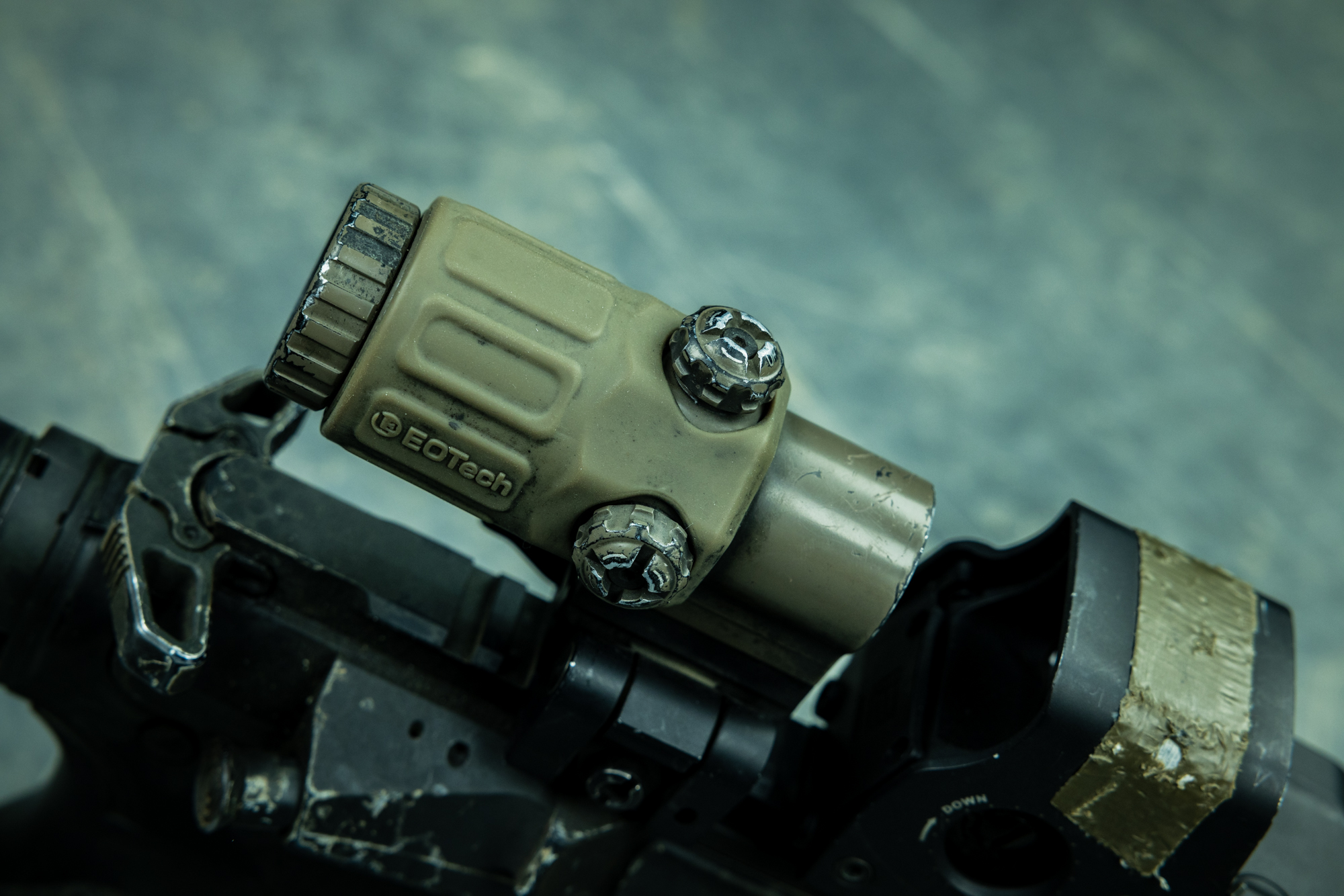 Eye Relief
Magnifiers generally have shorter eye relief than most LPVOs on the market. Due to this, where the magnifier is mounted on the receiver is an important consideration. You want the magnifier where you can achieve your normal cheekweld and still have a good sight picture. This is one reason we prefer the larger G33 and G45 over the more compact G43. Since the G43 doesn't extend from the mount, you have to push it further back on the receiver to achieve the same eye relief as the larger G33 and G45. This can cause problems when mounted in conjunction with backup irons.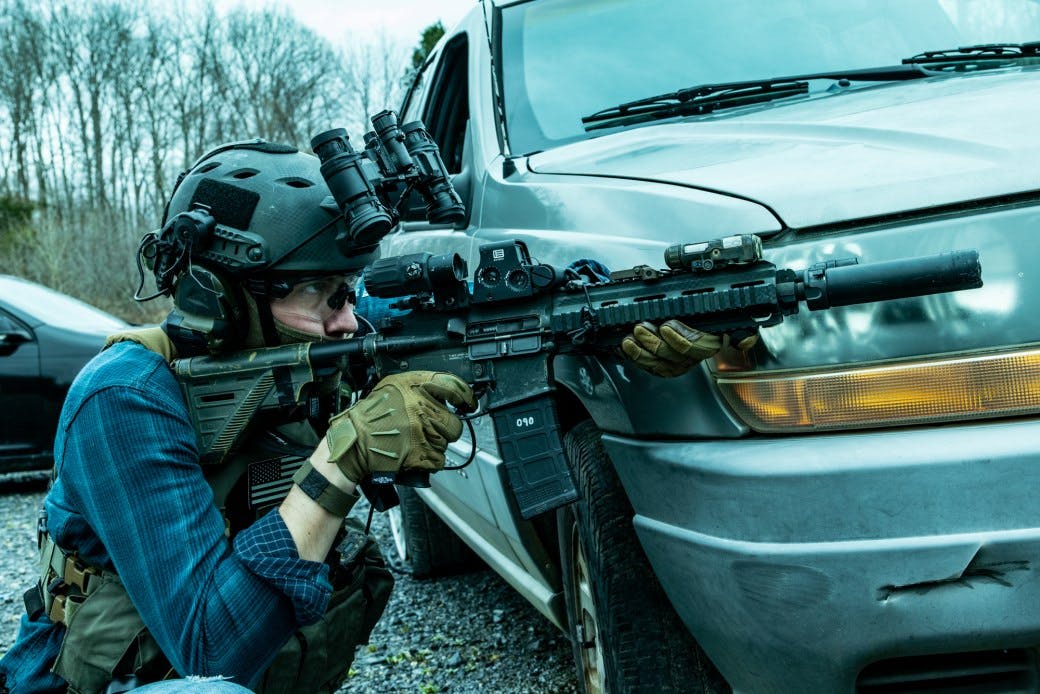 Magnifiers provide a quick and valuable advantage to rifles equipped with unmagnified optics. You can use them for positive identification, spotting, and increased precision at longer distances. However, magnifiers are just another tool; without purposeful training, you won't be able to utilize them to their full potential. Bottom line, don't just purchase the gear; get out there, use it, and learn how to be proficient with it.
If you have any further questions, don't hesitate to email us at team@trex-arms.com.