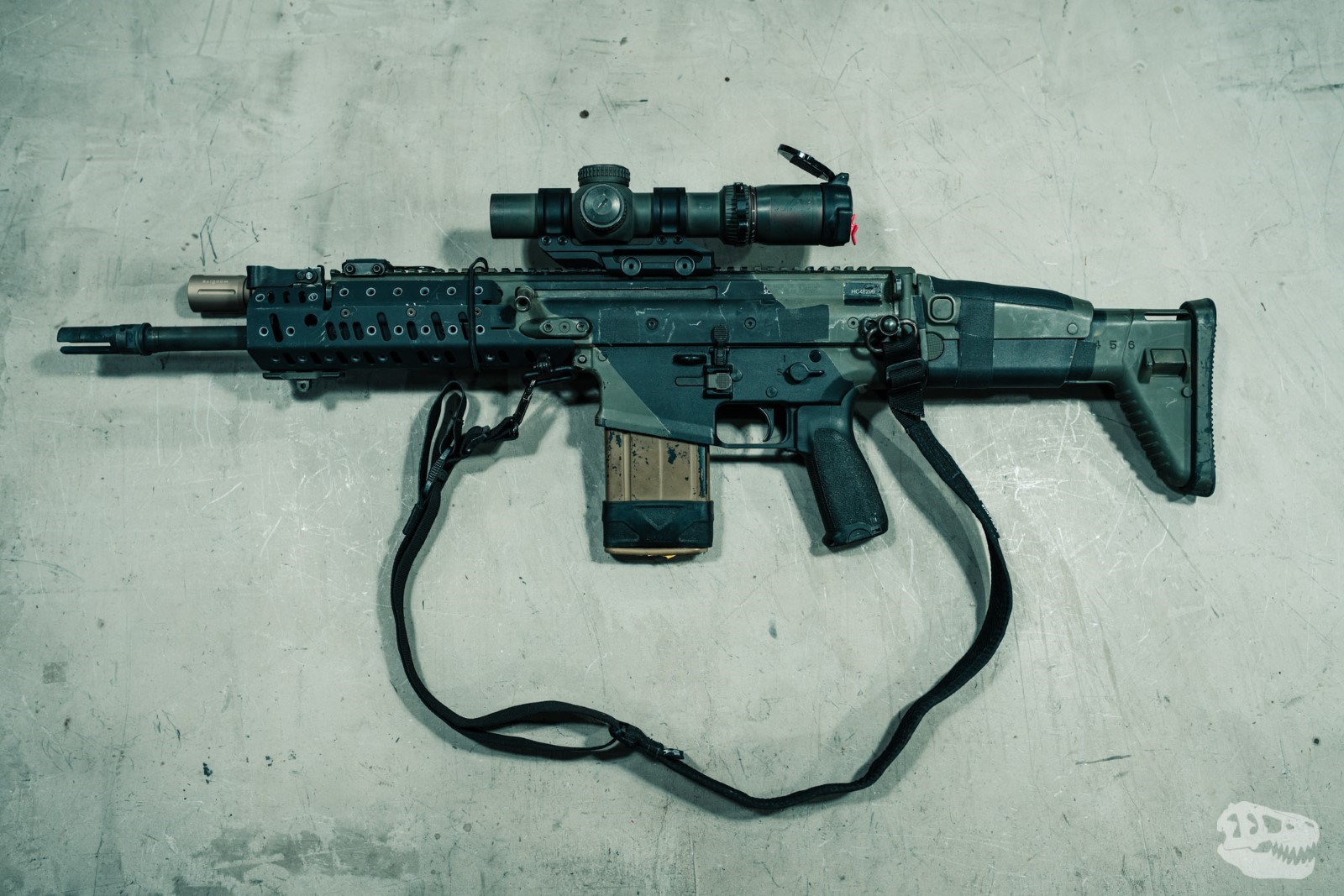 The SCAR 17 is an iconic rifle thanks to games like Call of Duty Modern Warfare 2, Fortnite, and other wildly popular video games and movies. Chambered in 7.62x51mm, it performs ideally as a DMR - offering good accuracy at long range, all while packing a punch. Here is how we built out our SCAR 17S.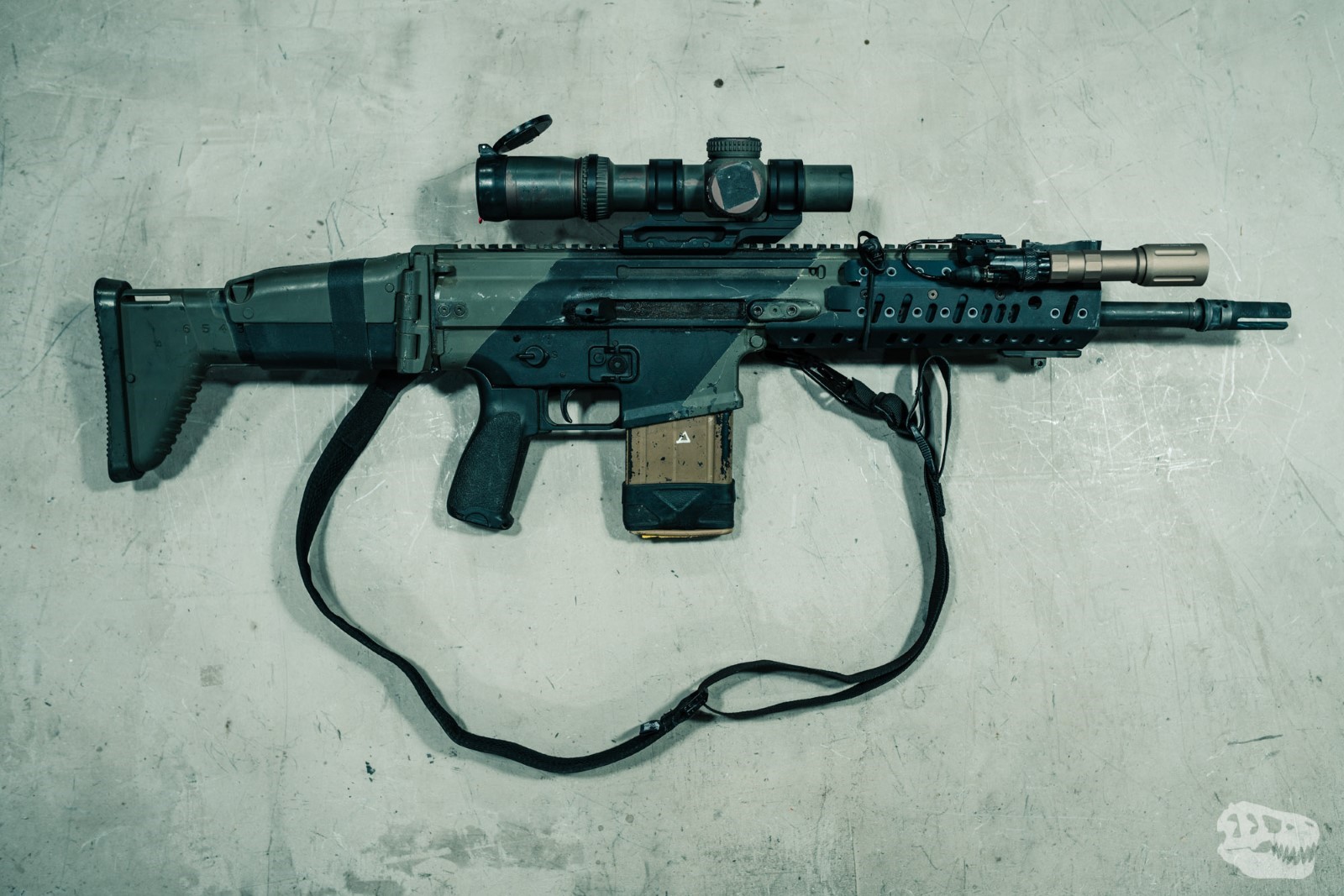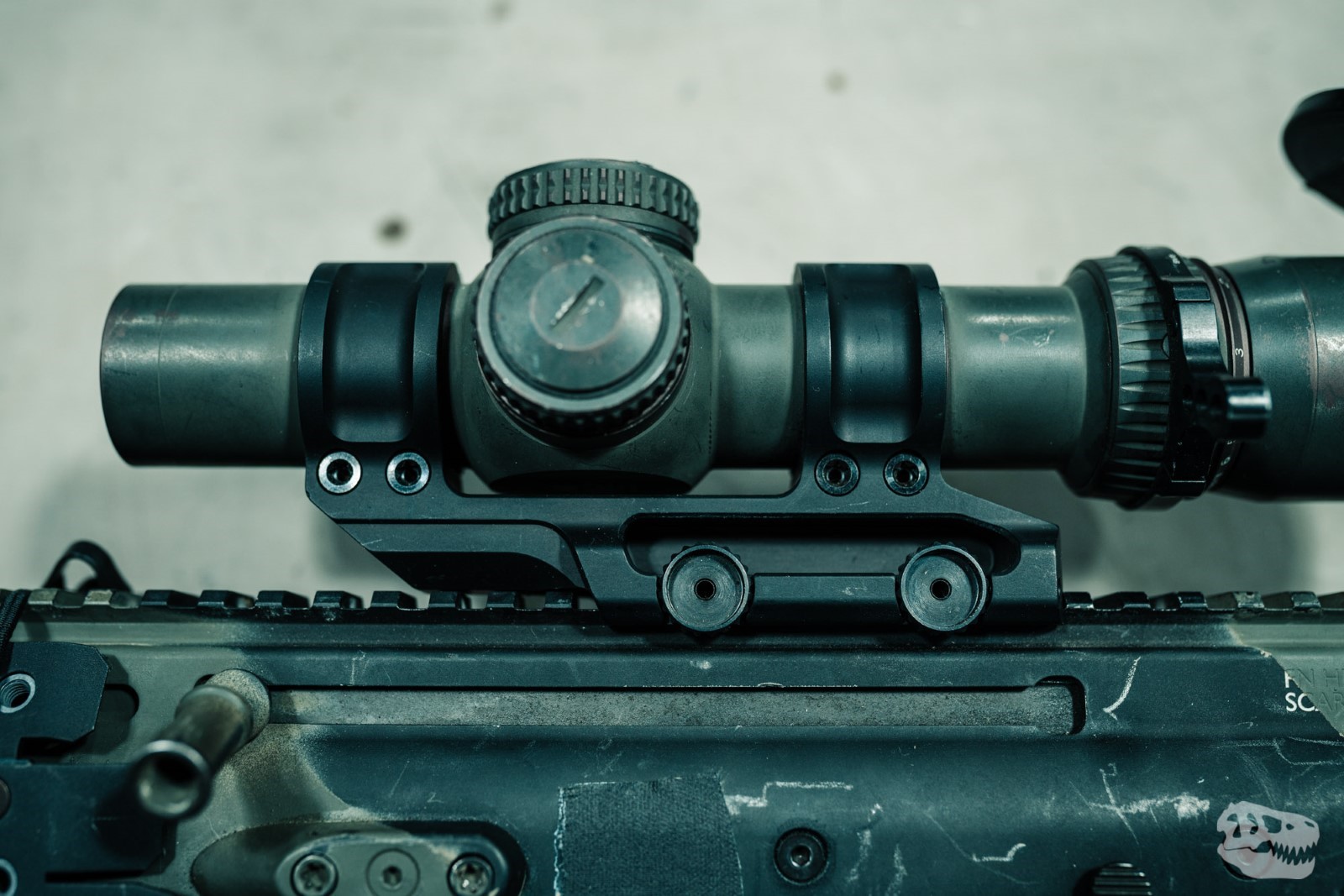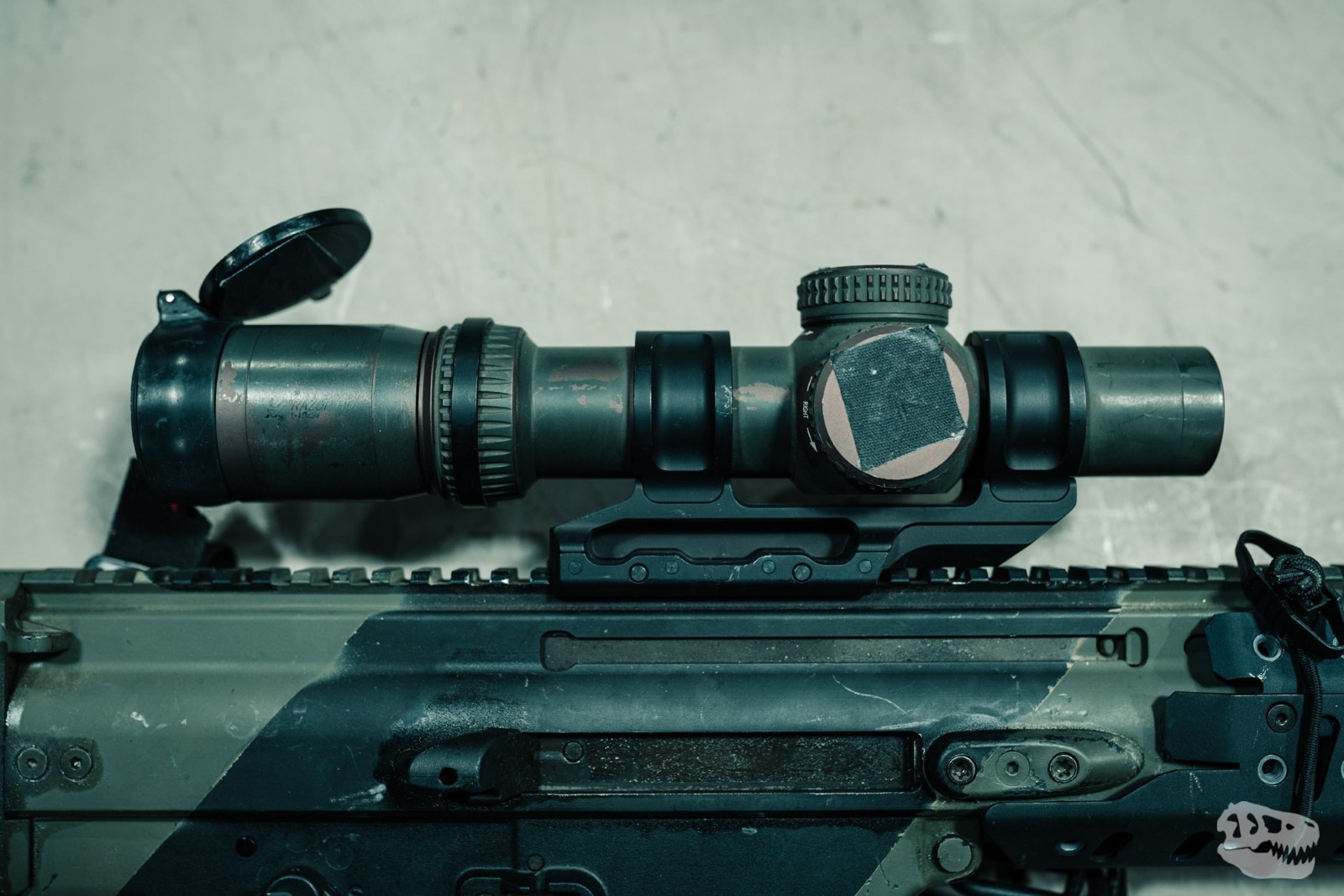 For optics, it makes sense to run an LPVO. In this case, we went with the Vortex RAZOR HD 1-10, which offers great illumination and glass clarity. It's nested in a Scalarworks LEAP Scope Mount – Standard 1.57 height, which is the most reliable and lightweight scope mounts on the market in our experience. Its ability to hold zero even when taken off and put back on is unrivaled. Considering that we chose the standard "Ugg Boot" foldable stock, it puts the shooter's cheek weld in the ideal place to aim down this optic naturally.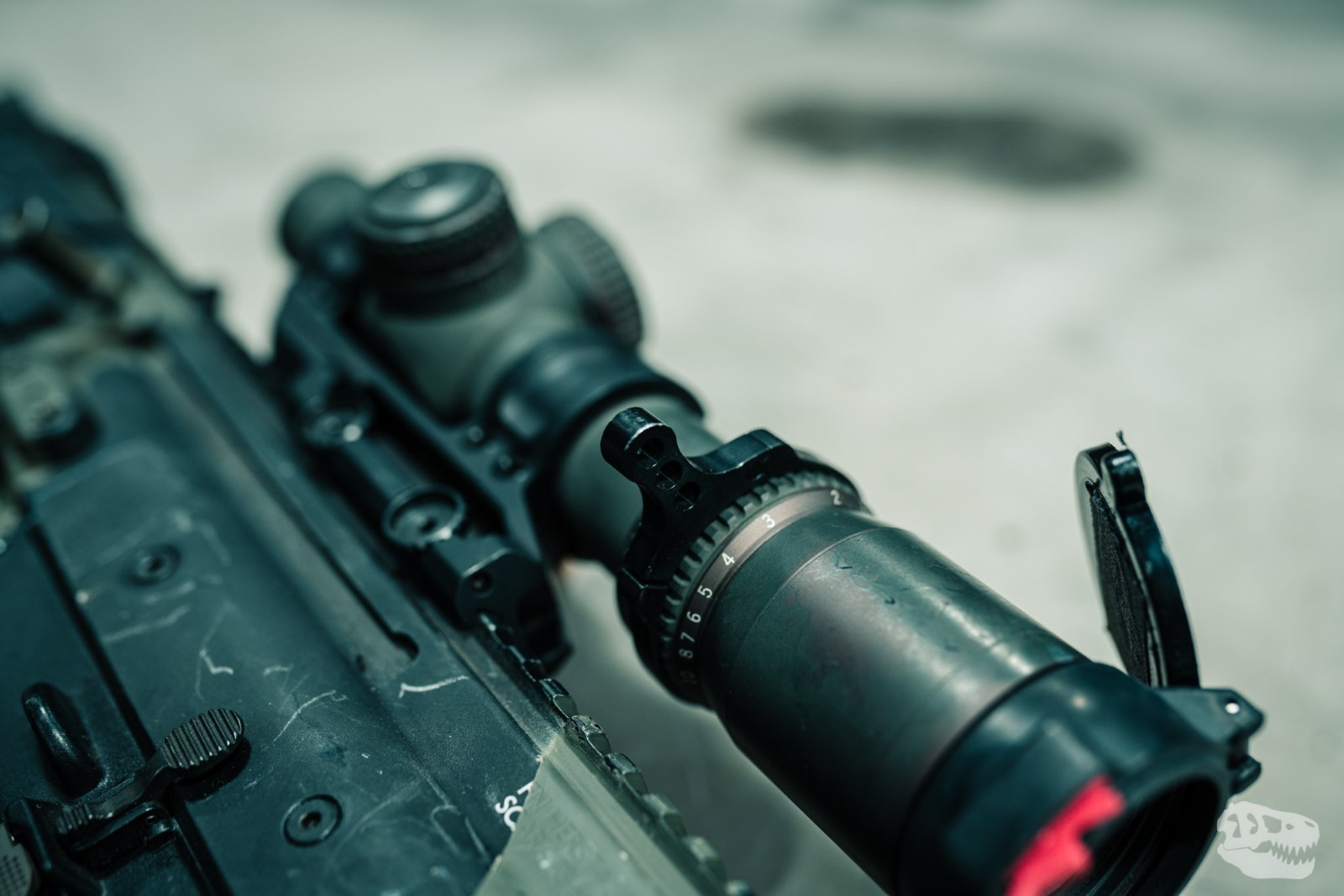 Attached to the RAZOR is a single rear Butler Creek Flip Open Scope cover and a Vortex SV-5 throw lever to make cranking the magnification up/down fast and fluid.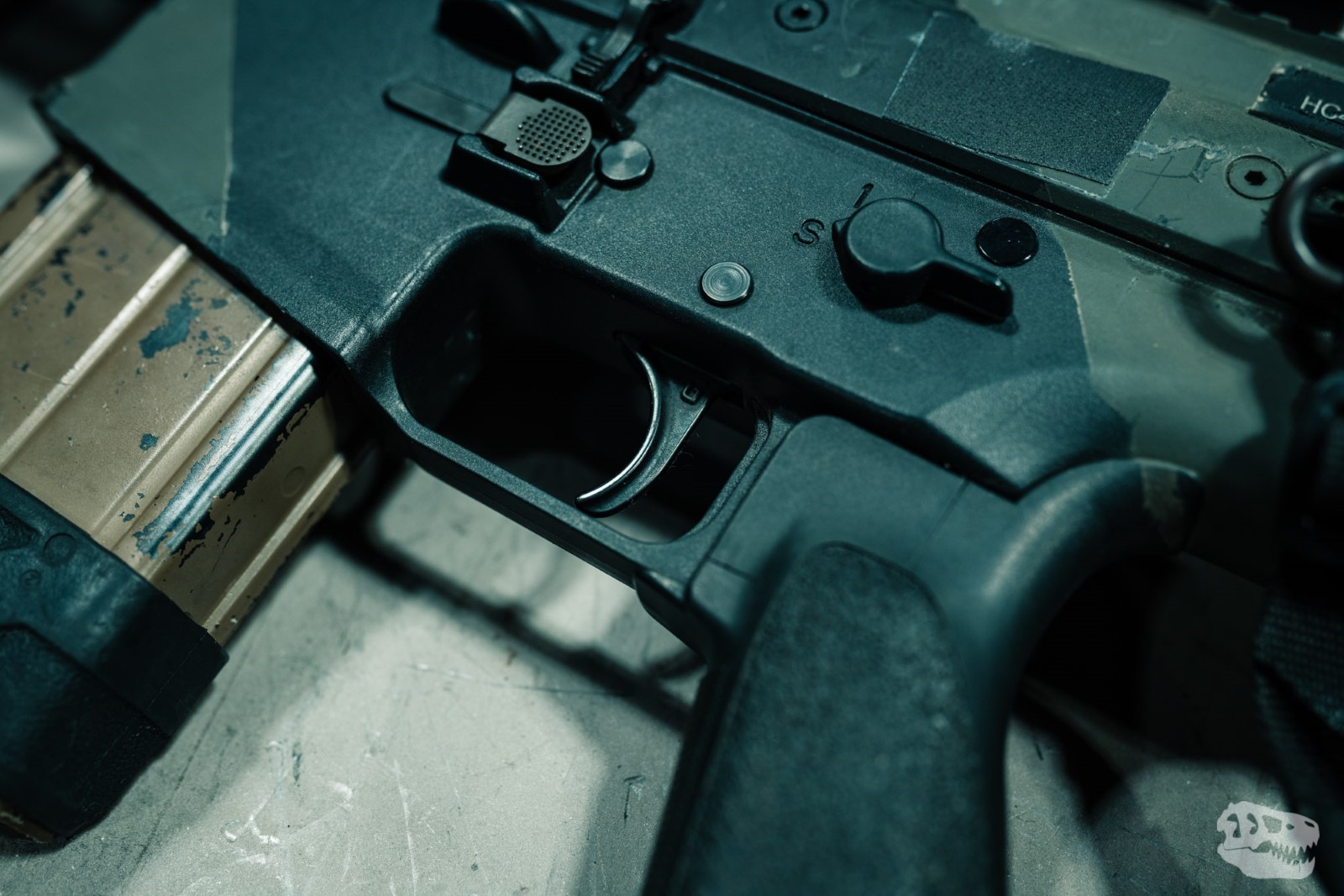 The Geissele Super SCAR Trigger is best-in-class. As far as SCAR triggers go, nothing else comes close. Though stock SCAR triggers aren't the worst in the world, they do leave very much to be desired, so this was one of the first upgrades. As target distances grow, having a trigger with an extremely smooth take-up and crisp and consistent break is a game-changer.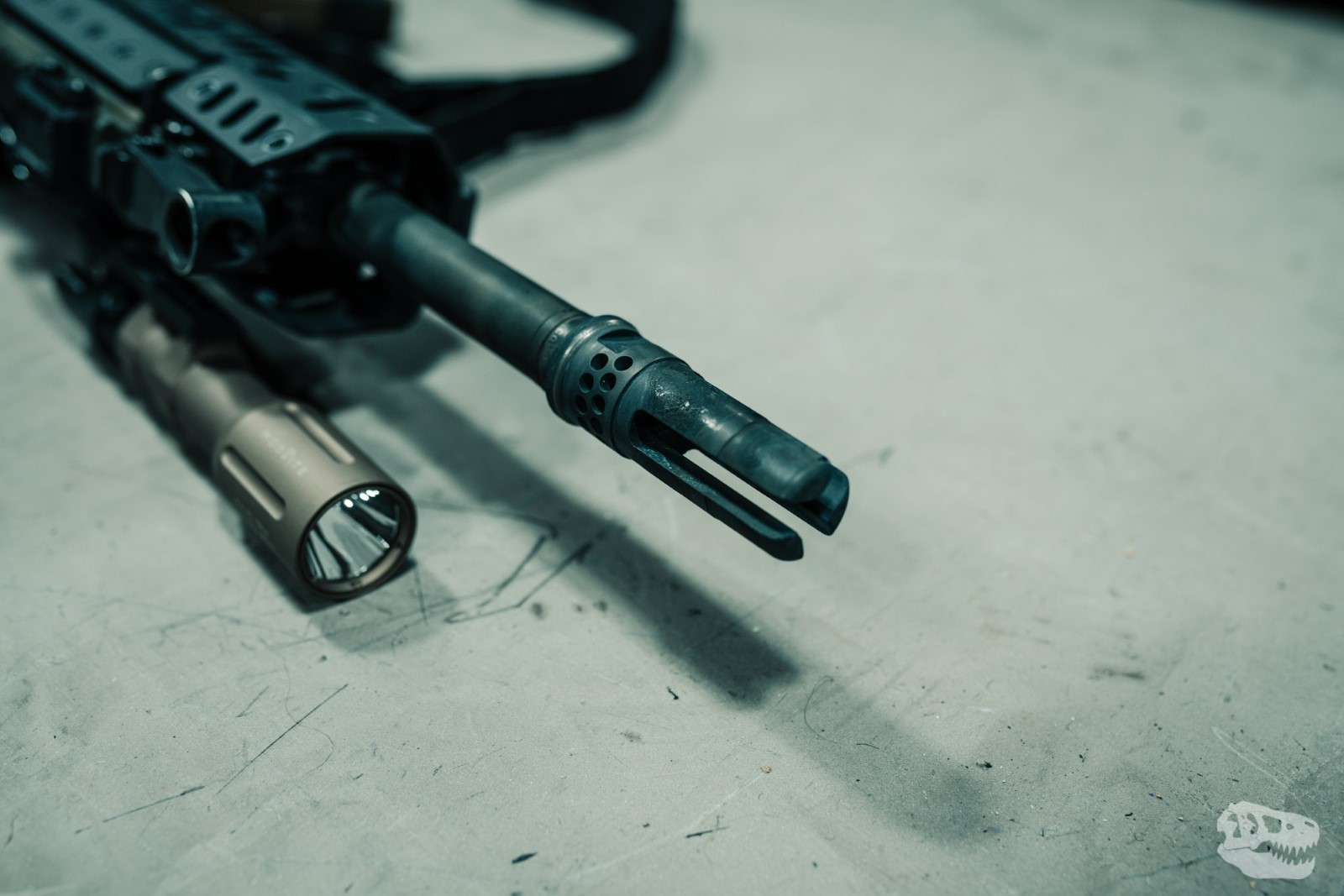 We had Parker Mountain Machine chop the barrel down to 13.7 inches, and we installed a 7.62 SureFire 3-Prong Warcomp. Even coming in just a few inches shorter than a stock SCAR 17 makes maneuvering with this chonky platform considerably easier. When we attach a suppressor, that length savings is even more appreciated.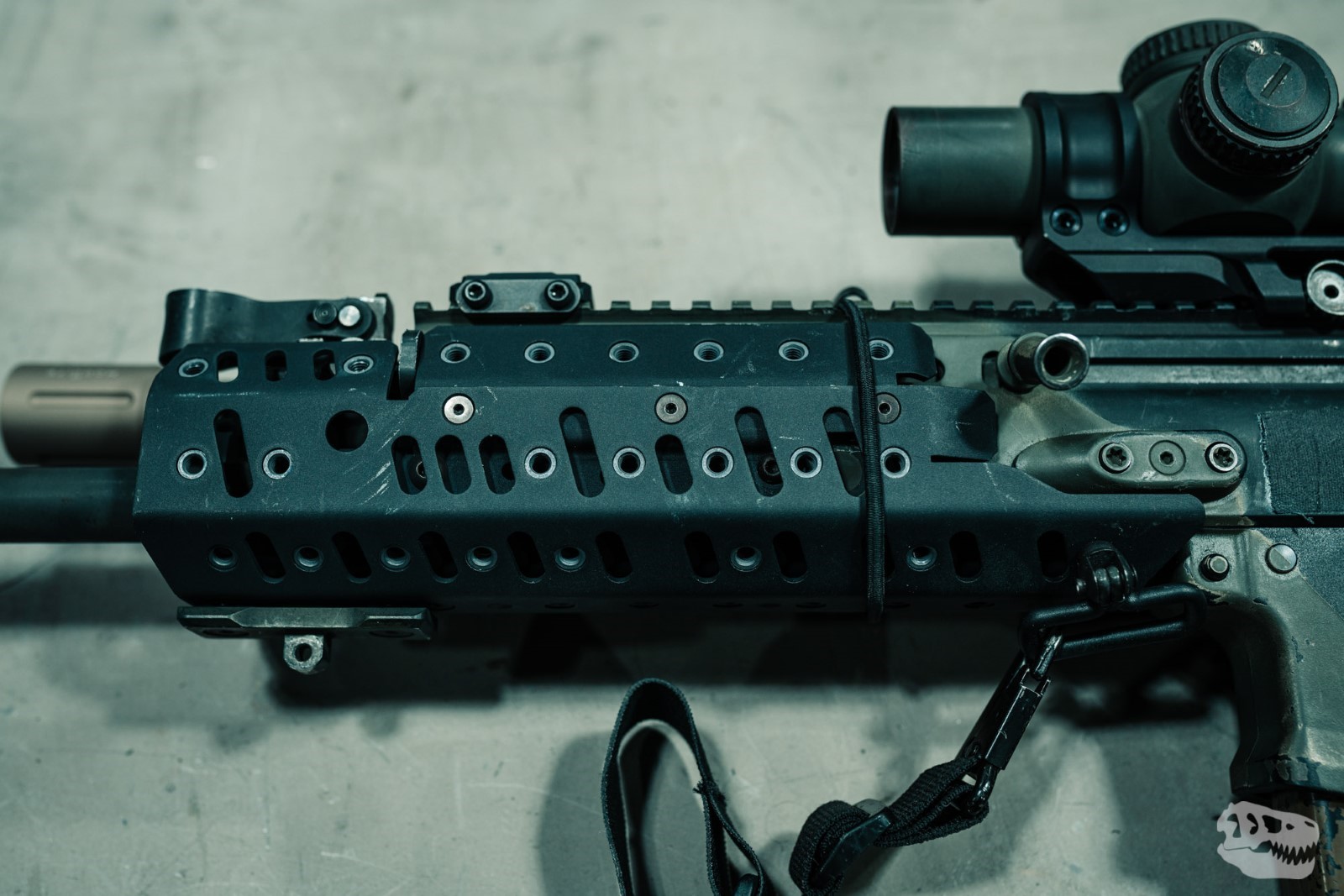 Without a doubt, the rail on this SCAR is visually what sets this build apart from most. This is the VLTOR CASV-SCAR Handguard. We have this on several of our SCAR builds and have been quite pleased with it as it slims down the rail, lightens the overall build, provides more attachment points for Picatinny mount sections, and of course, looks cool.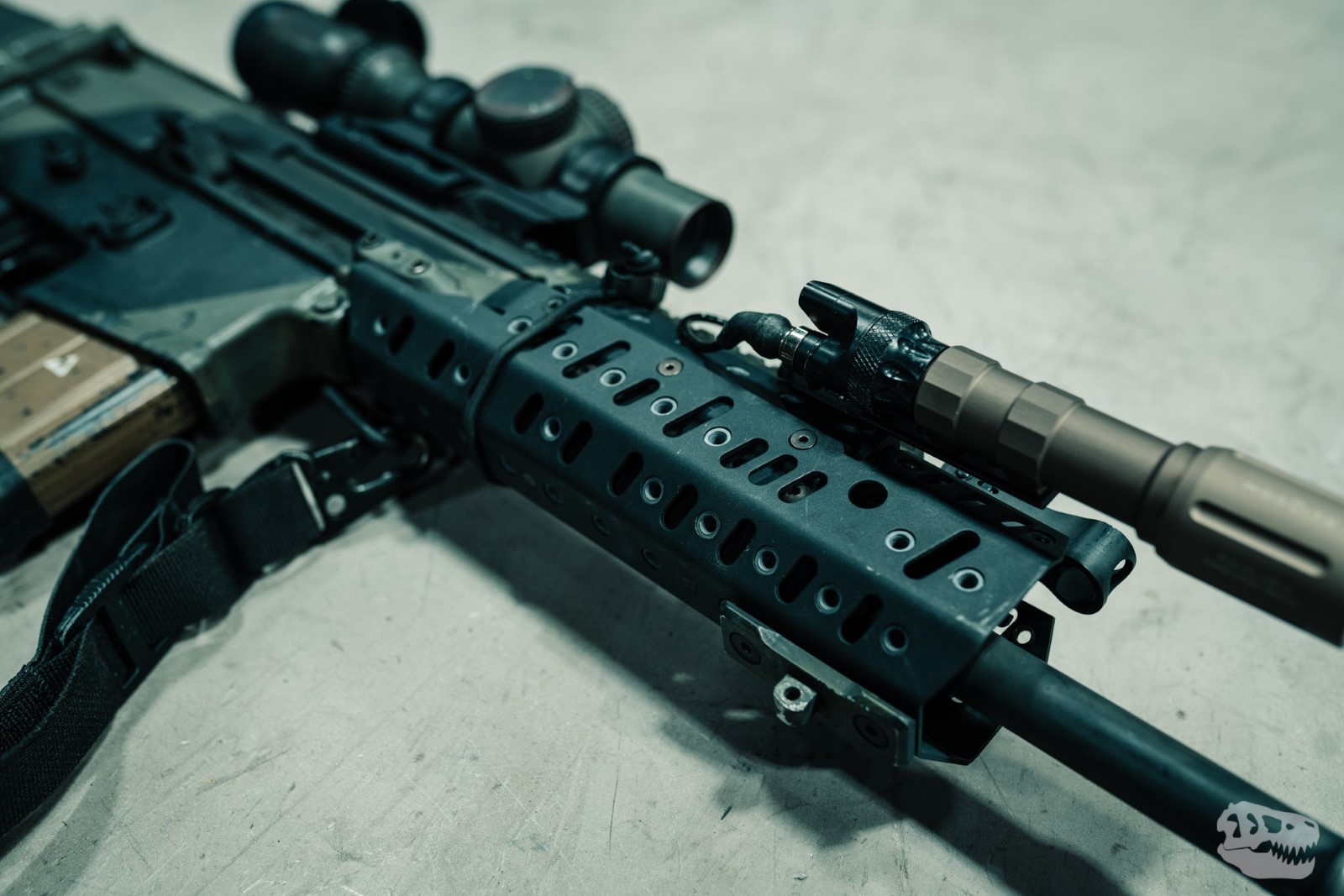 We added a small Magpul M-LOK Bipod Mount to the front bottom of the rail so we can throw on a Bipod at our discretion.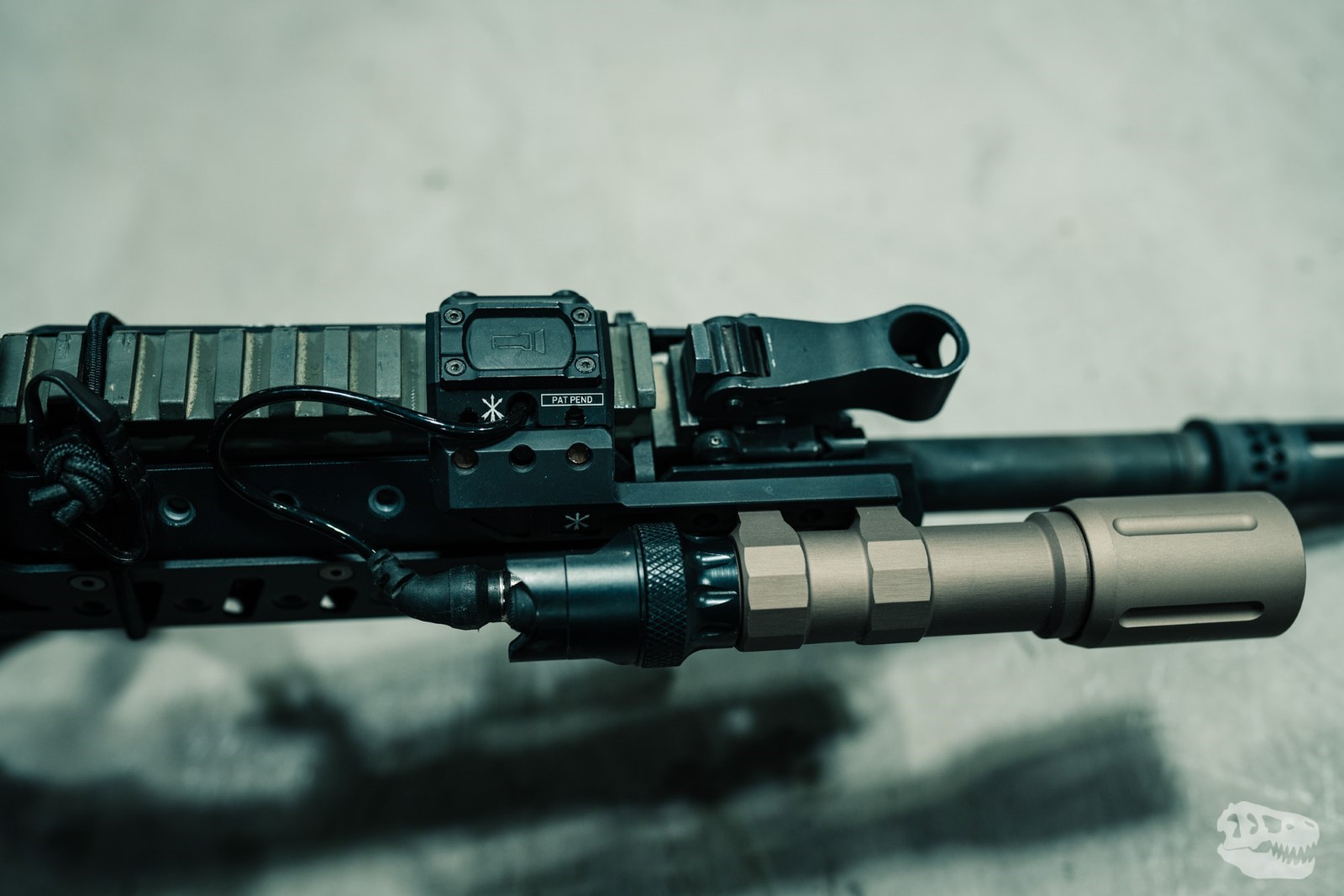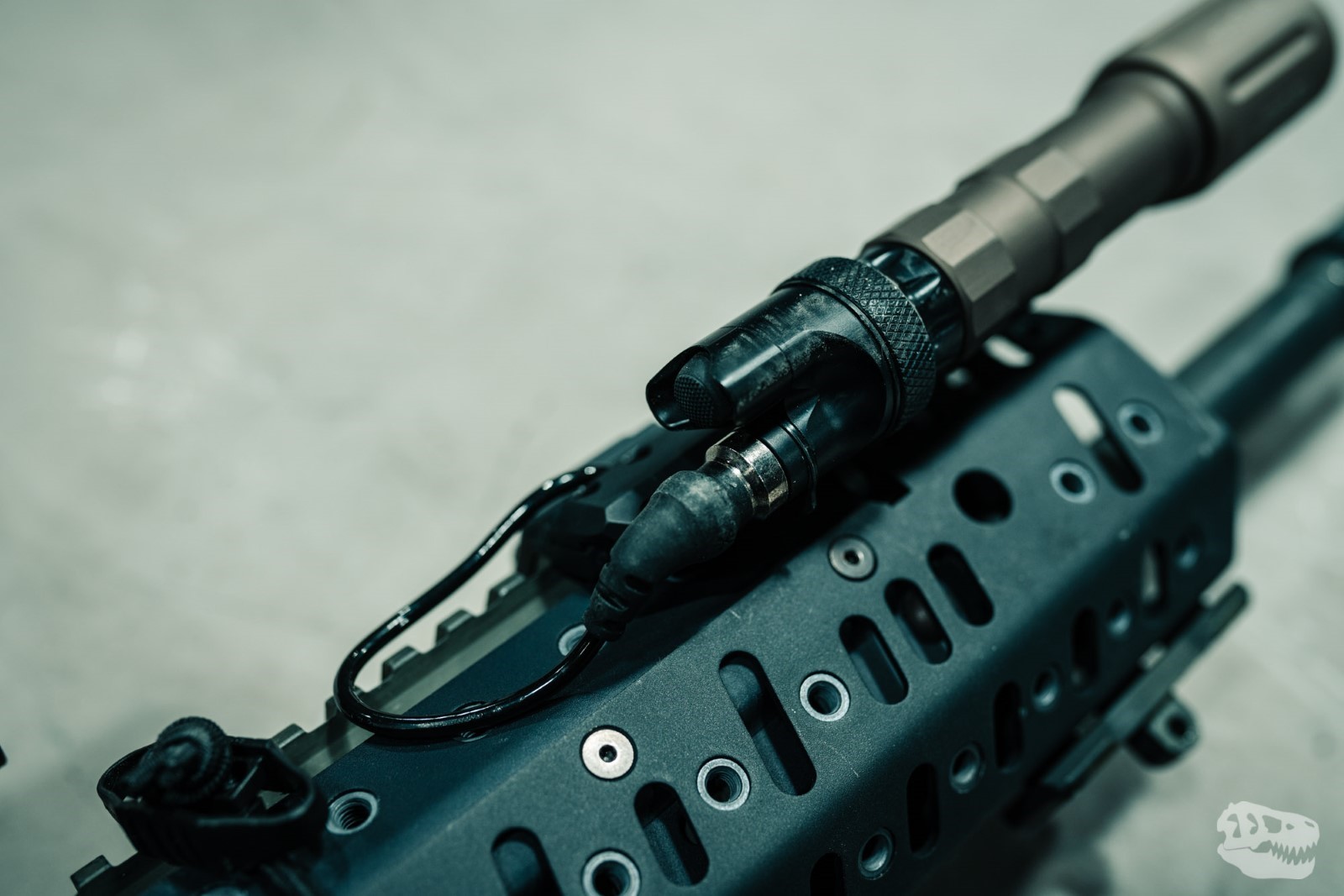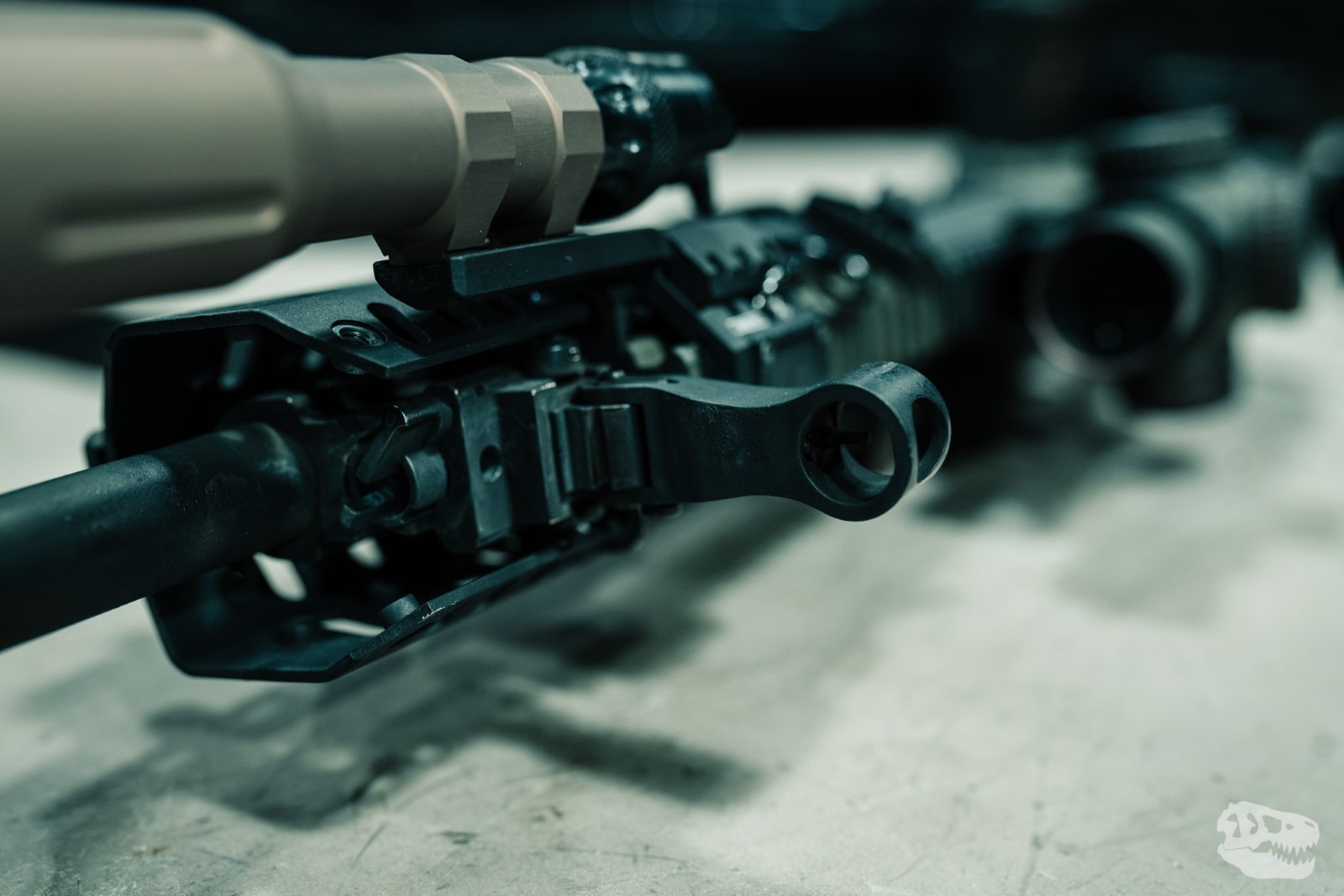 Our weapon light setup consists of a Modlite ModButton with a Unity Tactical FUSION LightWing Adapter to which we mounted a Modlite PLHv2 with a SureFire DS00 Scout Light Switch. This configuration keeps the entire light package as tight to the gun as possible. It also extends the light forward so as to minimize suppressor shadow (when a suppressor is attached) and creates a bit more rail space.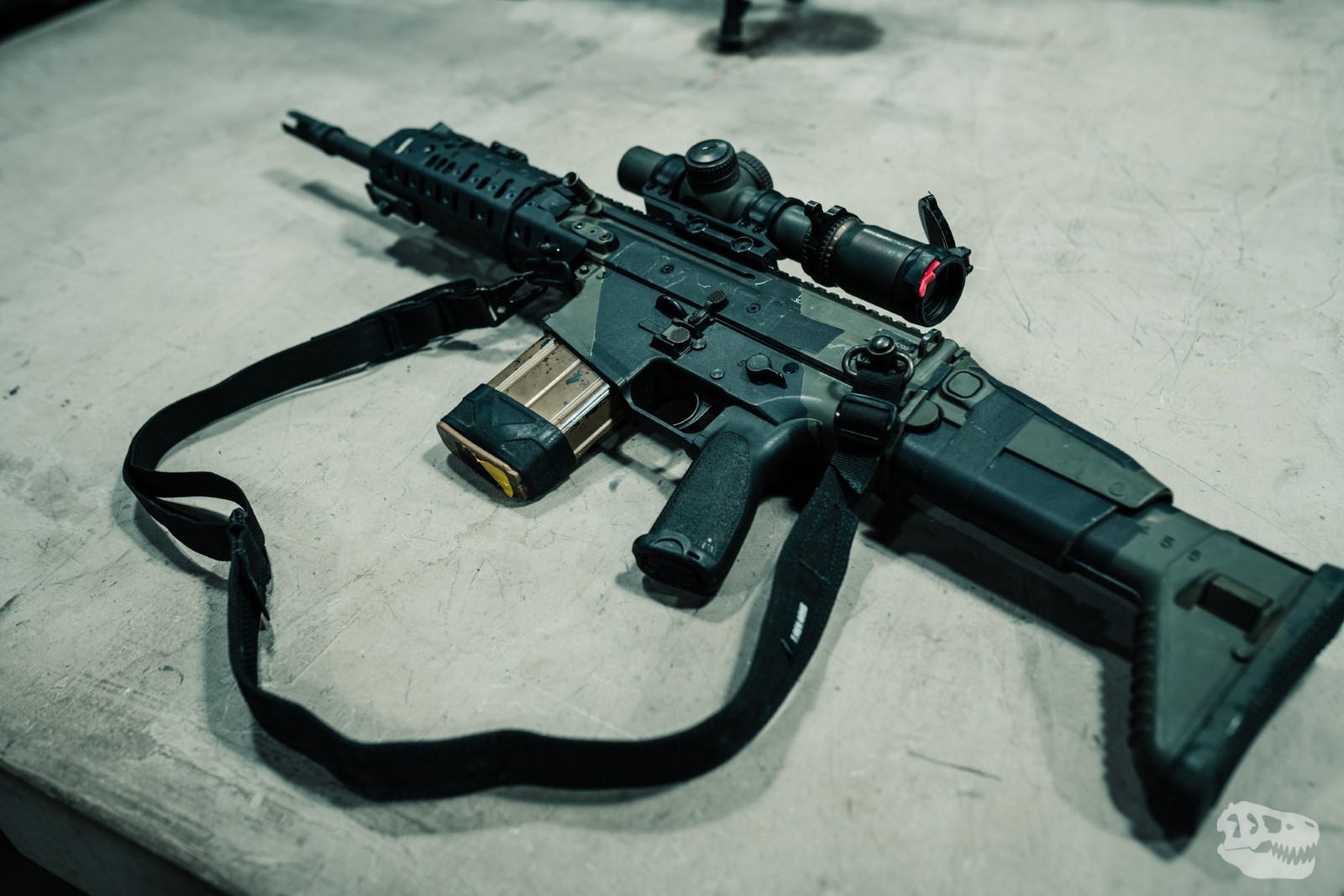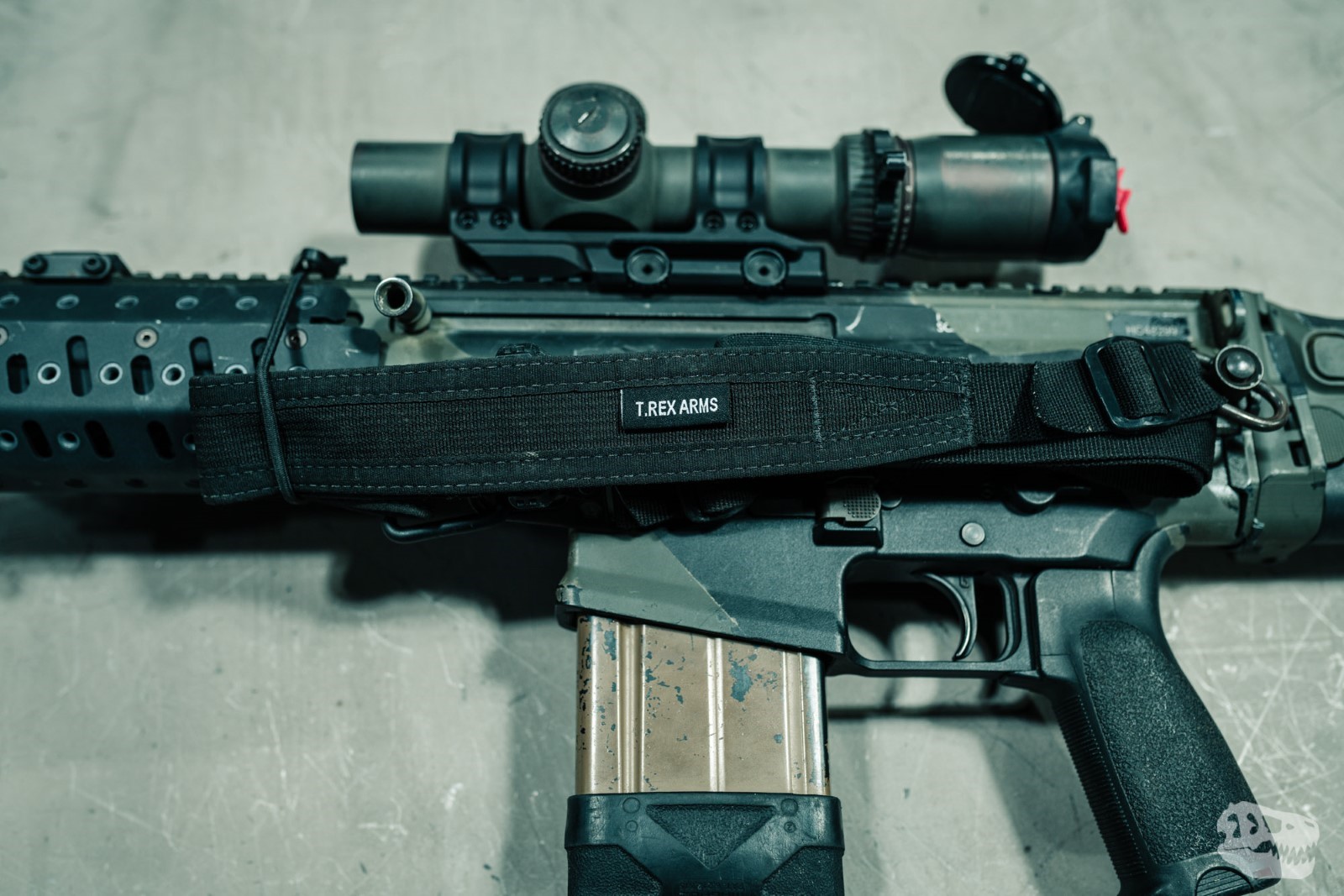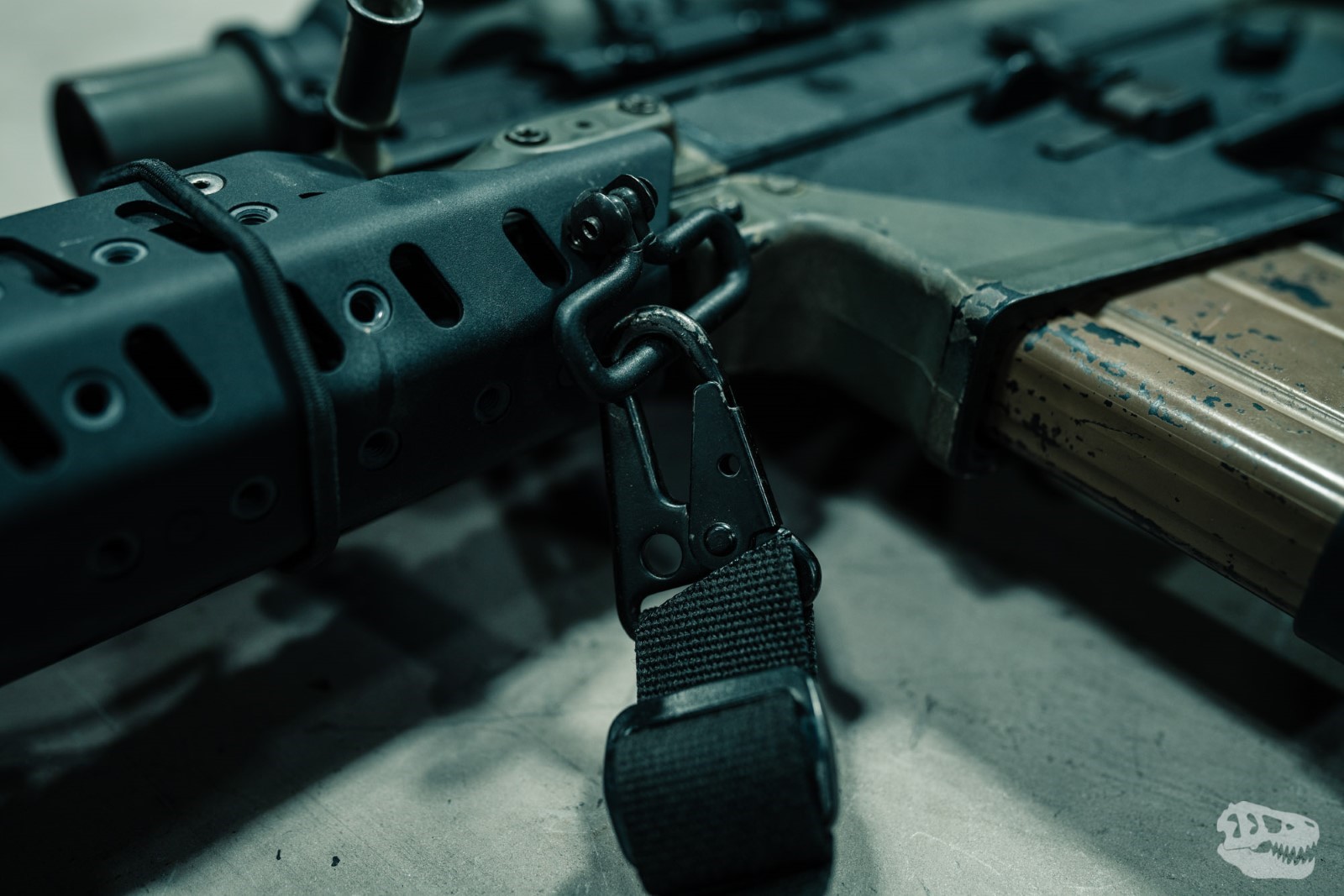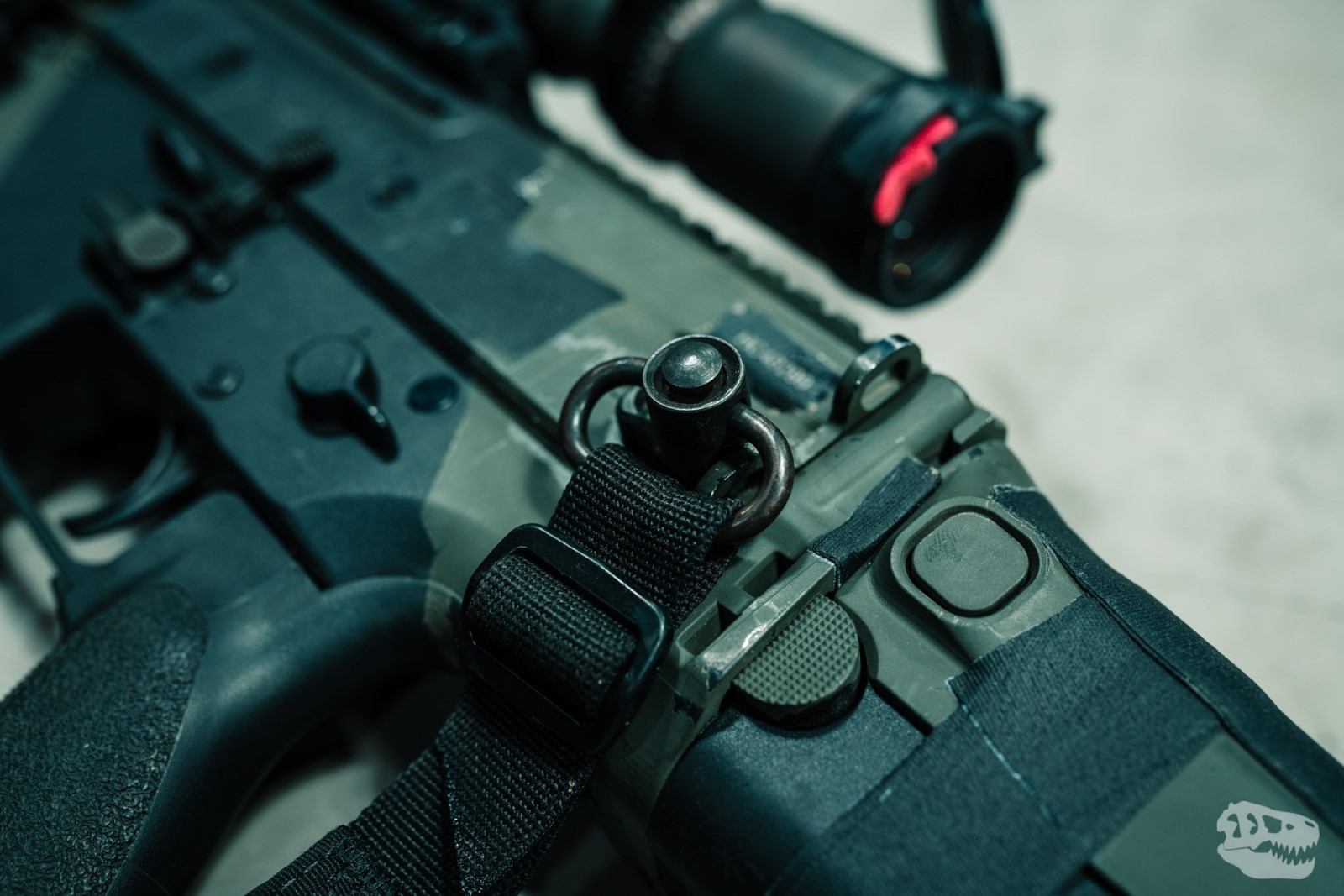 For the sling, we are using our own T.REX ARMS Sling with the included shock cord sling keeper to keep it stowed when not in use. Attached via a QD Swivel in the rear and a Clash Hook just in front of the magwell on the CASV rail.
Build List
Lower
Upper
If you have any questions about this build or others you see on our website, please feel free to contact our customer service team at team@trex-arms.com.