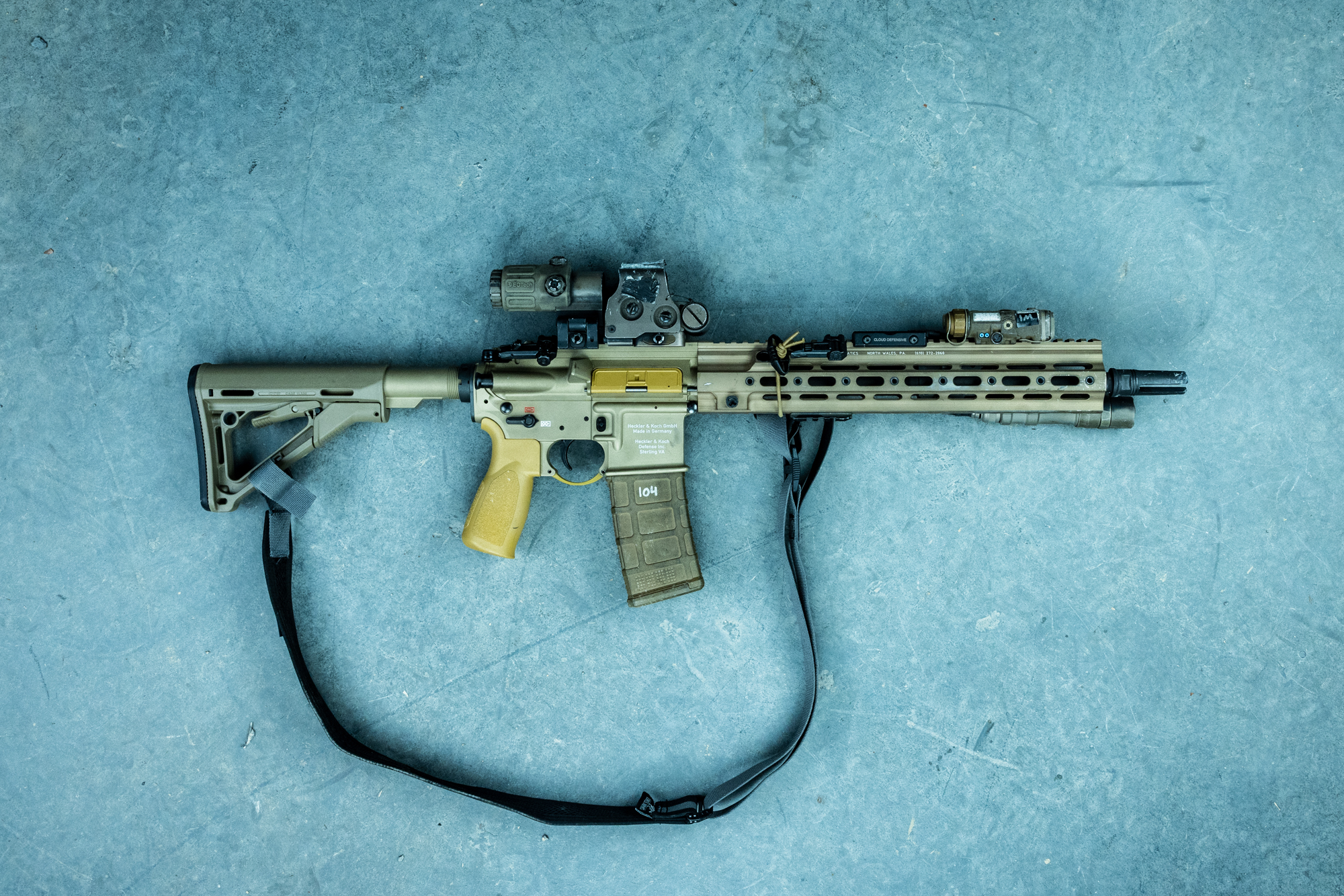 Heckler and Koch have produced some fantastic rifles, and the 416 platform is no exception. Because of import laws, not every component of this gun was shipped with HK parts, but to finish the build, we did our best to track them down.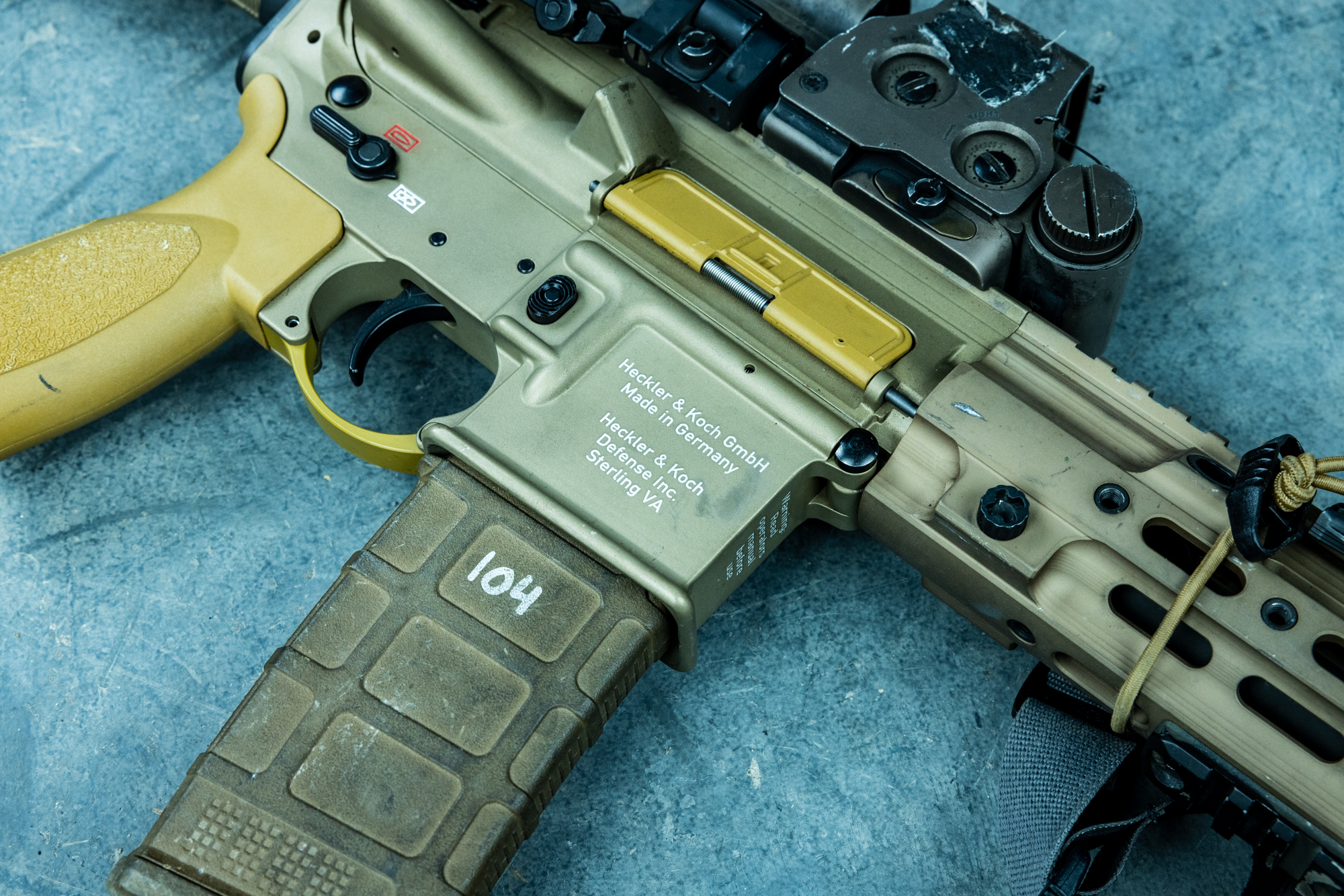 We also shipped the original build to be chopped from 16" to 14.5".The SureFire 3-prong is pinned and welded, which brings the barrel to 16 inches in length, which keeps this a rifle and free of restriction from a particular three-letter agency that shouldn't exist.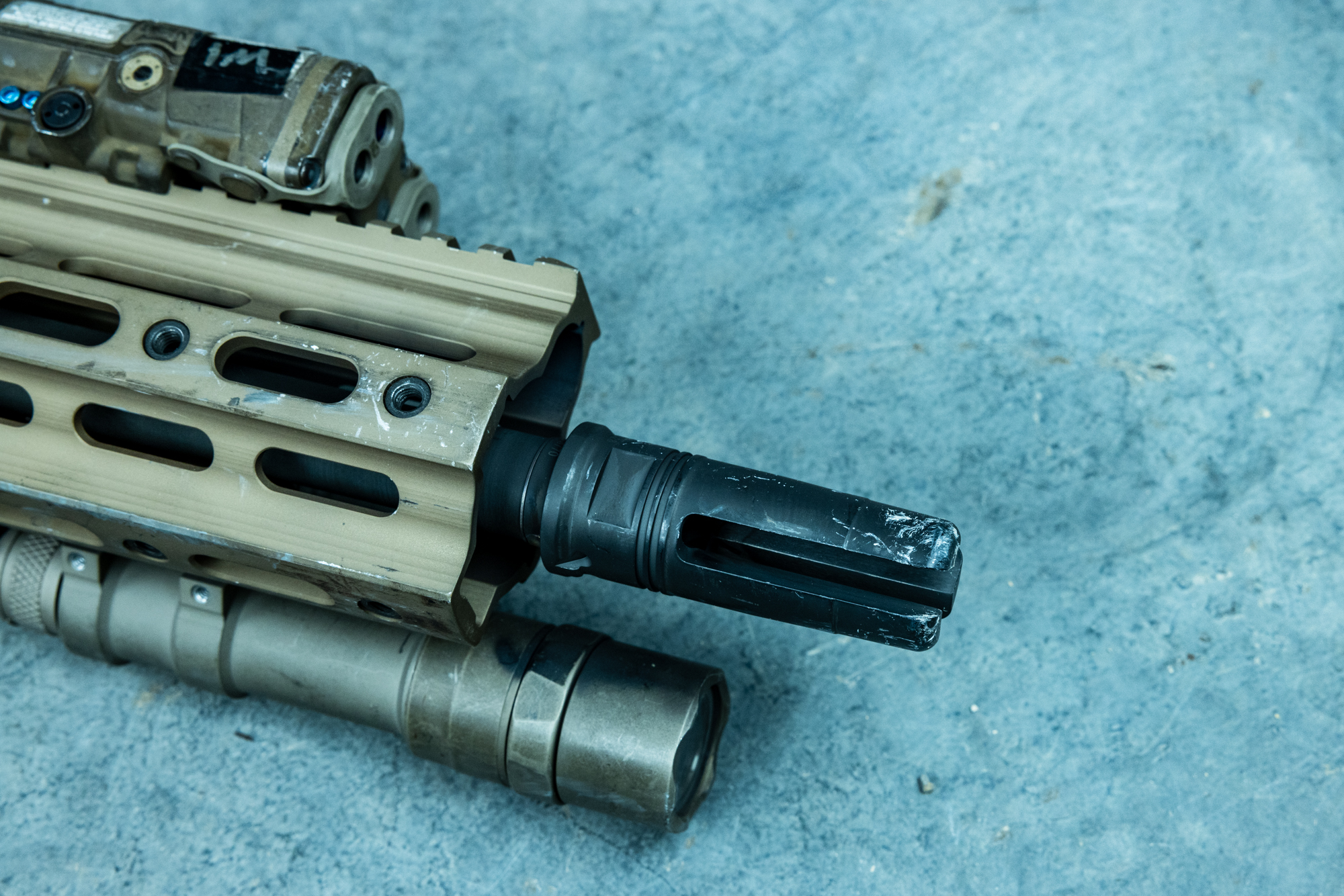 We chose the SureFire 3-Prong flash hider because it makes for a solid suppressor host, and we have quite a few SureFire suppressors. The SureFire 3-Prong is a solid performer and has become well known in the Duty/Defense community. We also wanted this build to be somewhat of a clone. At this time, CAG (Combat Applications Group) is primarily carrying some variations of the 416, which is one of the reasons we wanted to test it out for ourselves.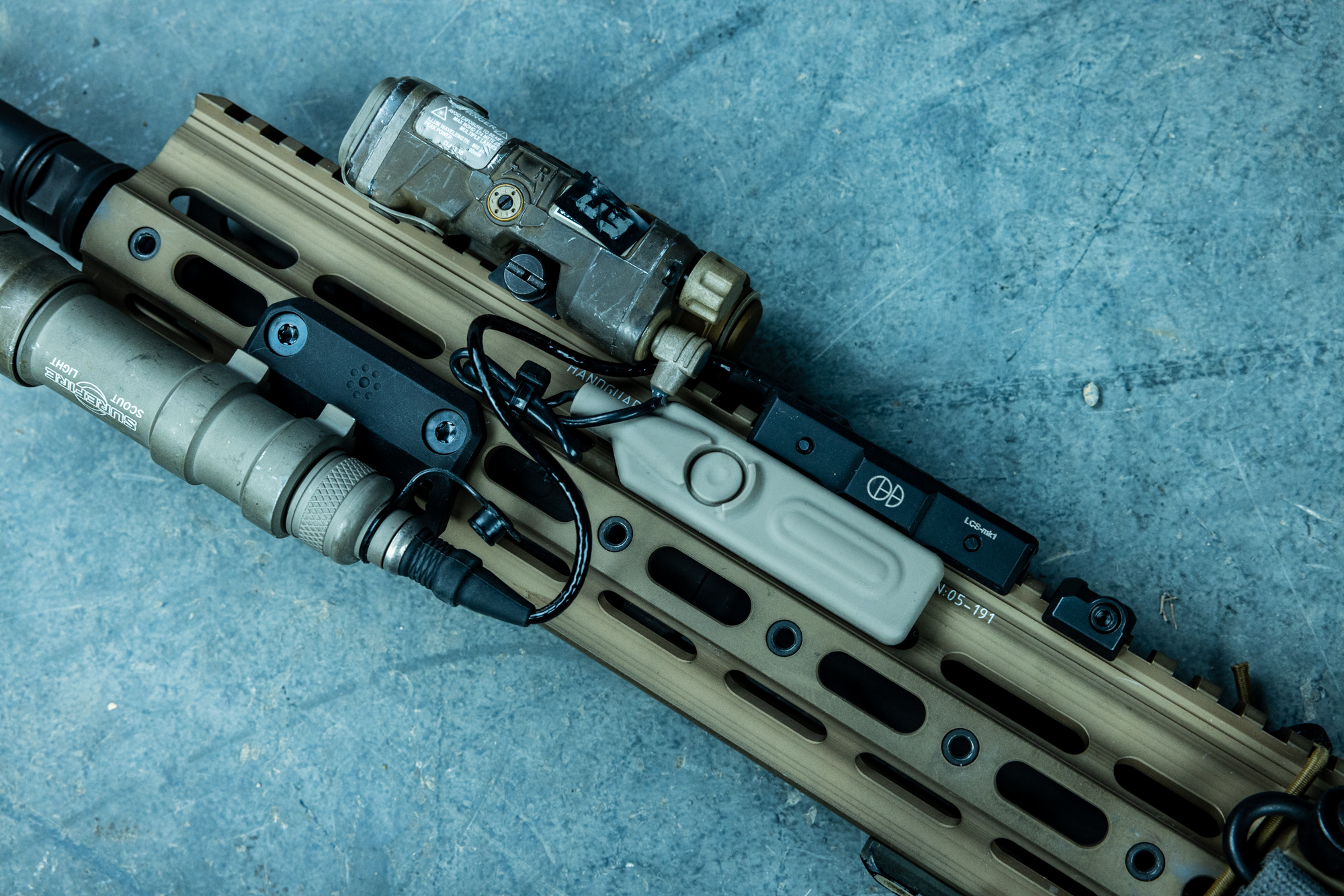 Mounted on the top rail, we have an L3 NGAL. This lightweight and compact laser is one of our favorite options aside from the PEQ-15 or LA-5 UHP. We ran the proprietary NGAL pressure pad down to the 10 o'clock position to keep activation consistent and deliberate.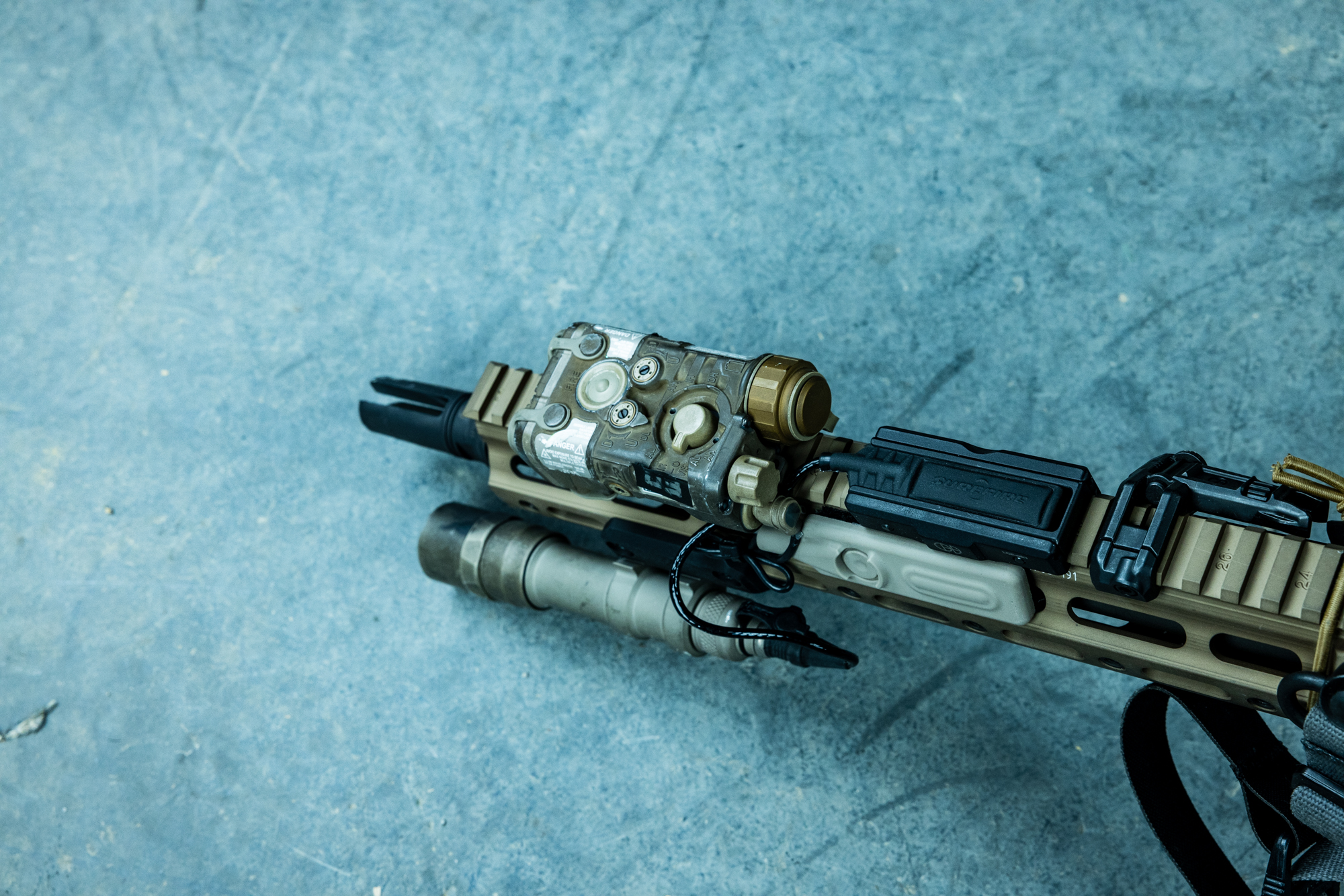 We installed the SureFire M600DF at the 8 o'clock position using an Arisaka 416 Offset Mount for our Geissele SMR rail. We then secured the SureFire ST07 pressure pad with a Cloud Defensive LCS to keep everything somewhat organized.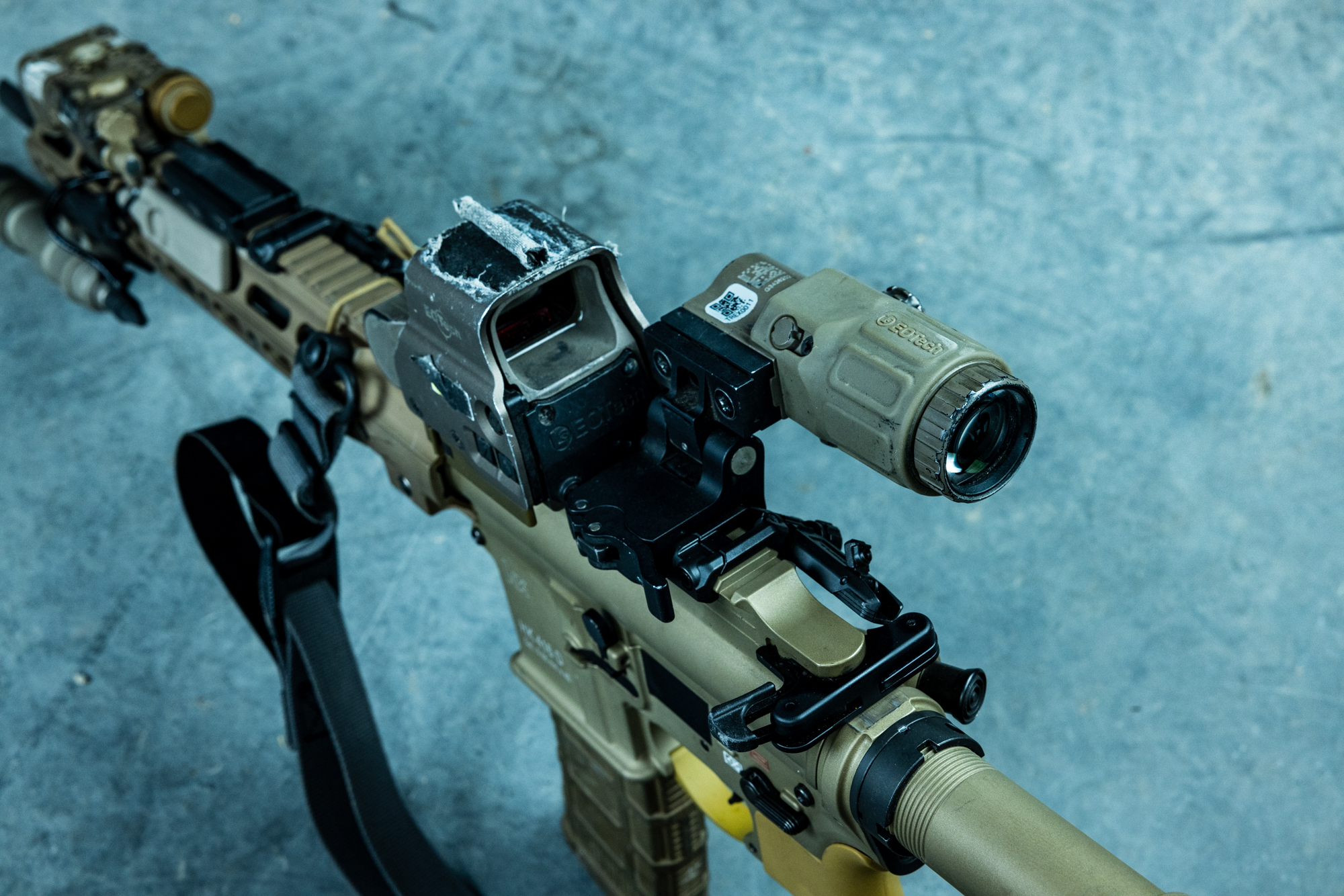 For our primary sighting system, we played with a few options. At first, we had a Sig Sauer Tango 6T, but after some time, we moved to the tried-and-true EOTECH EXPS3-0 and G33 combo, which has become a staple in our armory for years now. The EOTECH XPS/EXPS and G33 combination is truly a time-tested setup that doesn't seem to be going anywhere anytime soon. So much so that most new red dots and magnifiers are compared to this design.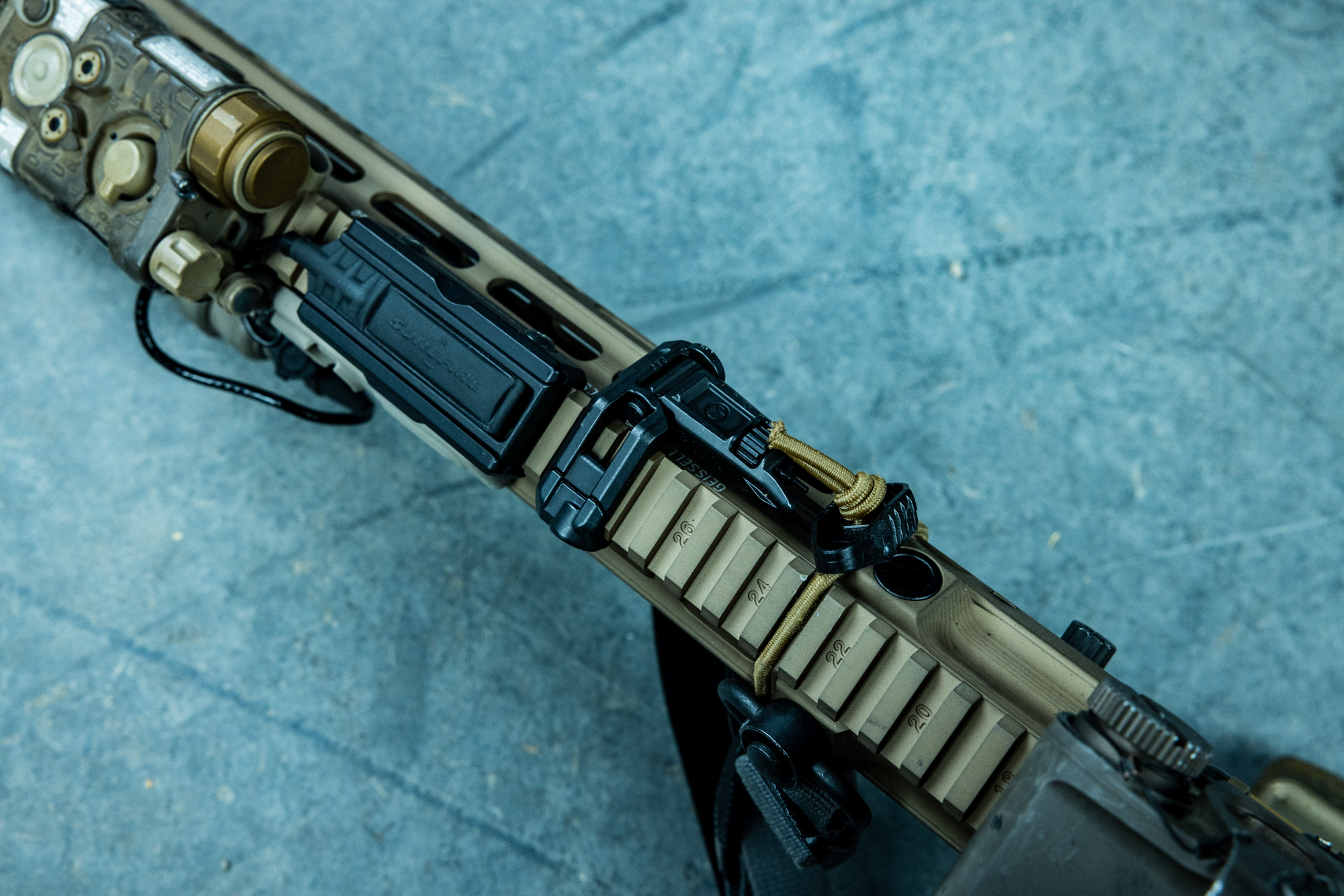 While the NGAL has a visible laser, it's not ideal as a backup sighting system during the day as it can be challenging to see past 50 yards. For this reason, we added offset iron sights for redundancy.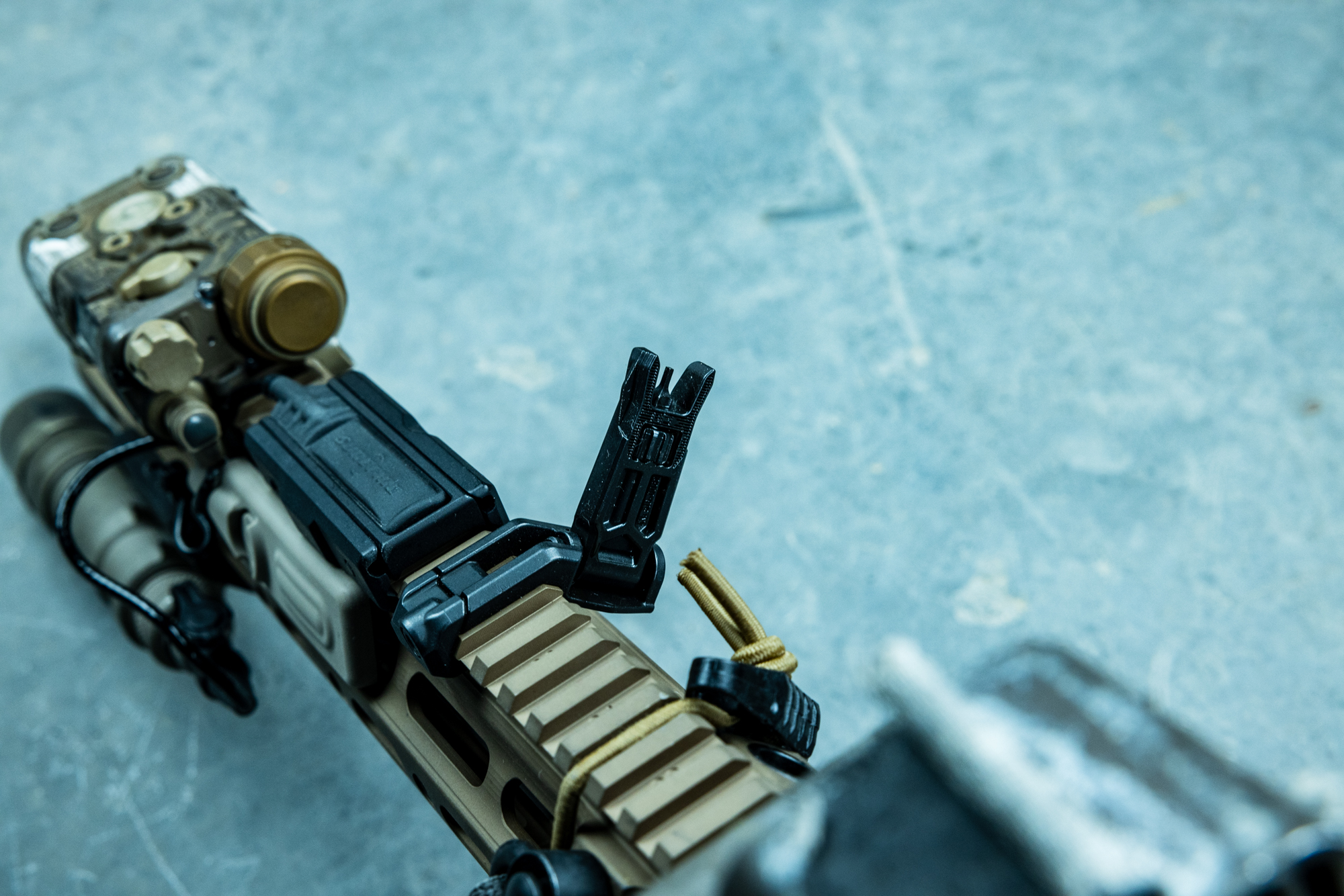 When deployed, the Magpul Pro offset irons stay out of the red dot field of view and take no batteries. Additionally, they require no tools to adjust. So, all things considered, this sighting system requires little attention to function.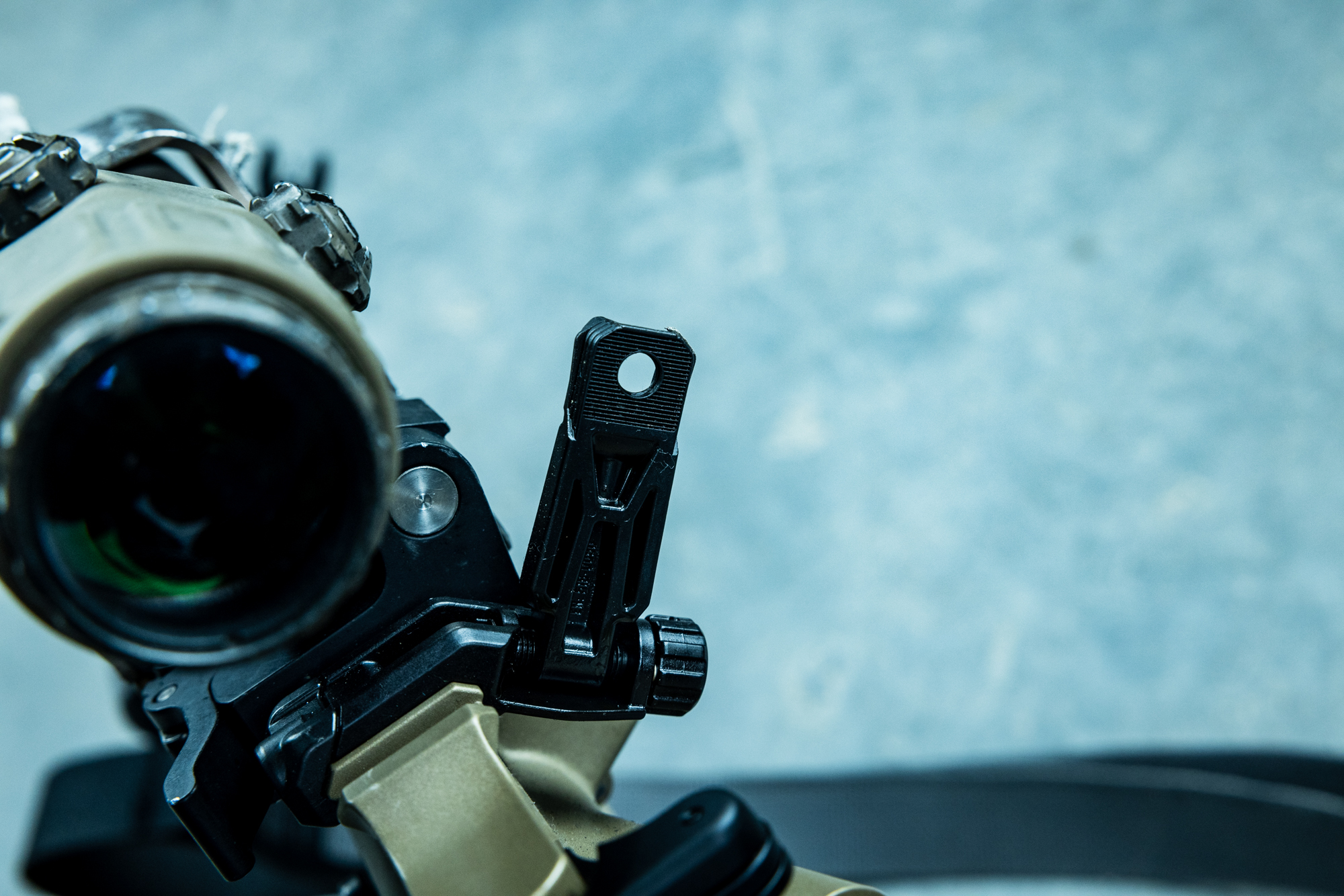 Like most rear sights, these Magpul Pros have a secondary option for the aperture. The large aperture provides more room for forgiveness and allows us to see faster when shooting close. If necessary, using the smaller aperture keeps our sight picture more refined for surgical accuracy.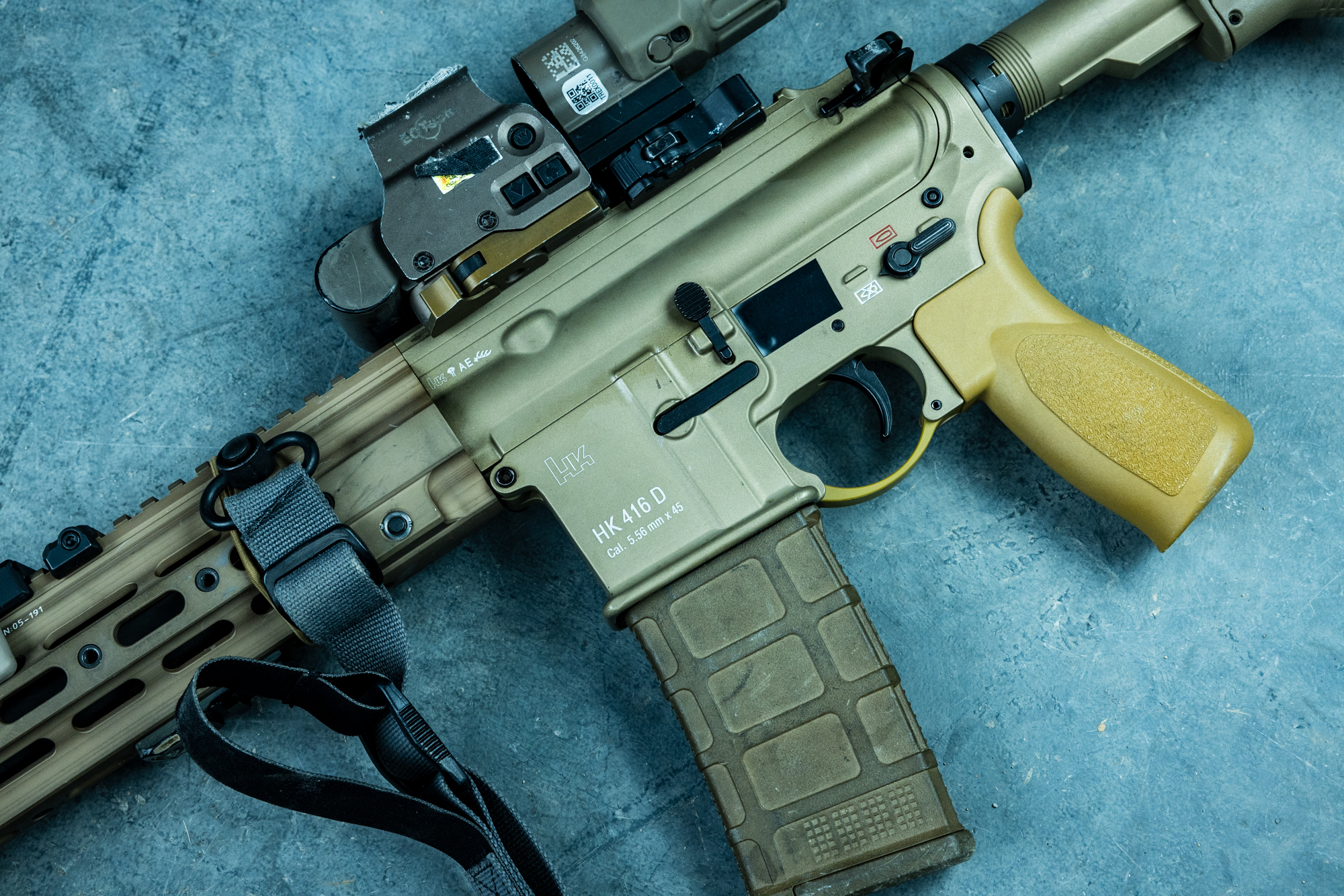 We confirmed our initial hypothesis about this gun. It's another AR15 with a good piston system, but in the hands of a poor shooter, the rifle doesn't really matter. We like the quality barrel, FDE anodizing, and HK features, but it's not going to make you any better at the end of the day. If you suck, you suck.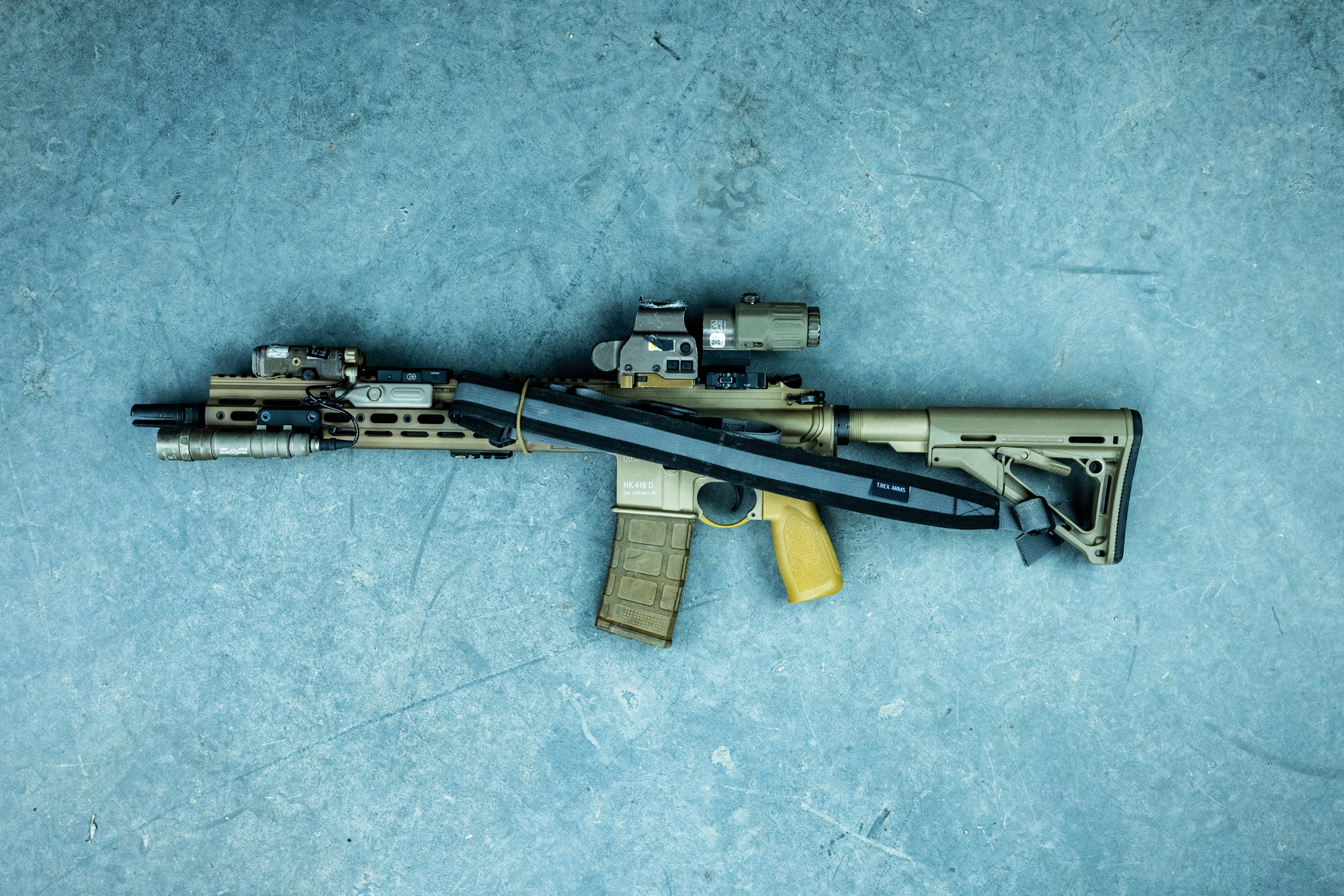 In addition to this in-depth Loadout Article, you can watch our full video on it below!
Build List
Attachments
If you have any further questions, don't hesitate to email us at team@trex-arms.com.