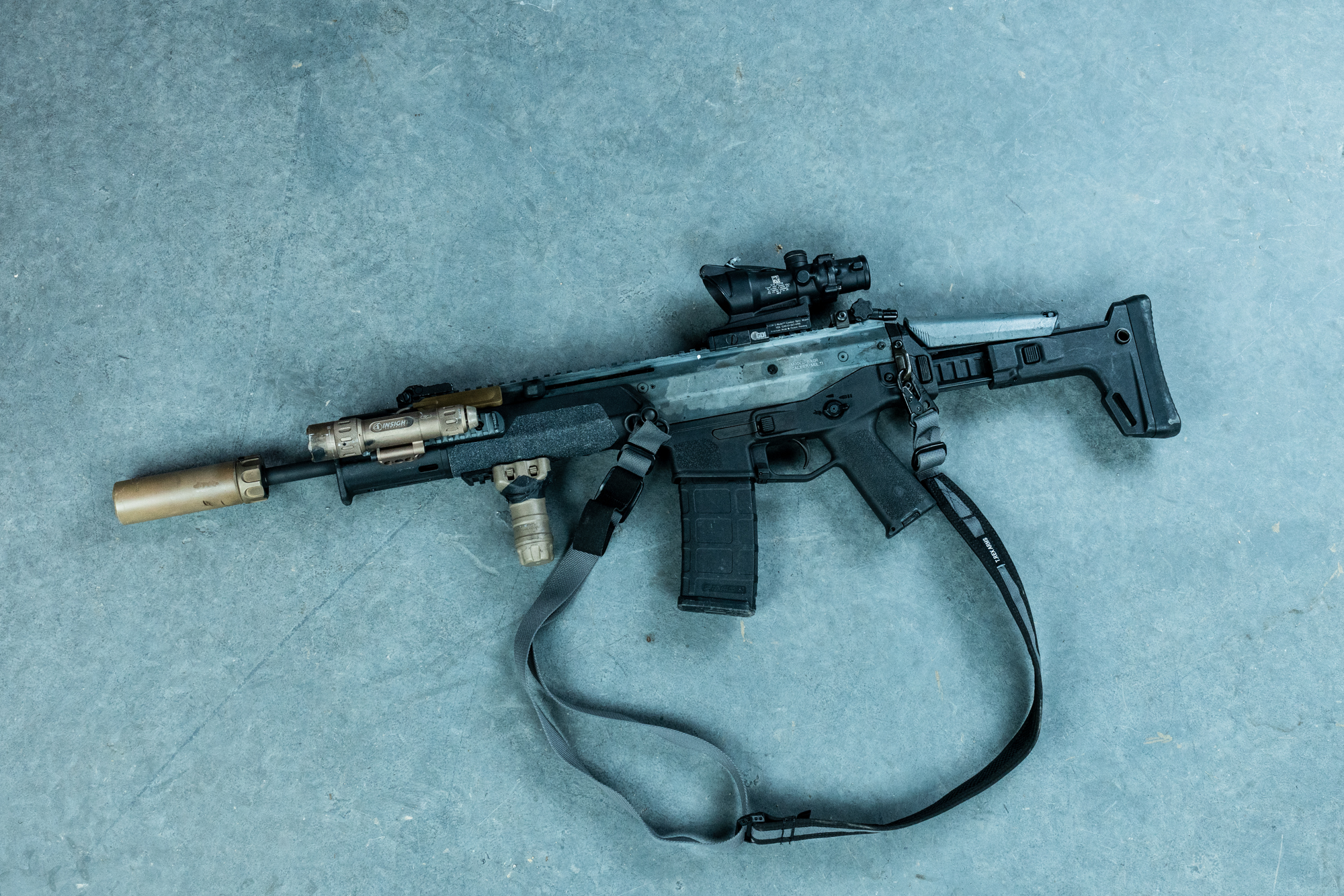 In 2008, Magpul partnered with Bushmaster & Remington in an attempt to create a new weapons platform. The Adaptive Combat Rifle, or ACR for short, seemed very promising. It was light, modular, and backed by quality brands. The goal was to have a reliable rifle platform capable of swapping barrels or even calibers with little to no tools. Then, when Call of Duty Modern Warfare 2 came out in late 2009 and featured the ACR as one of the best in-game rifles, it took its place as one of the most-wanted and revered weapons in gun culture.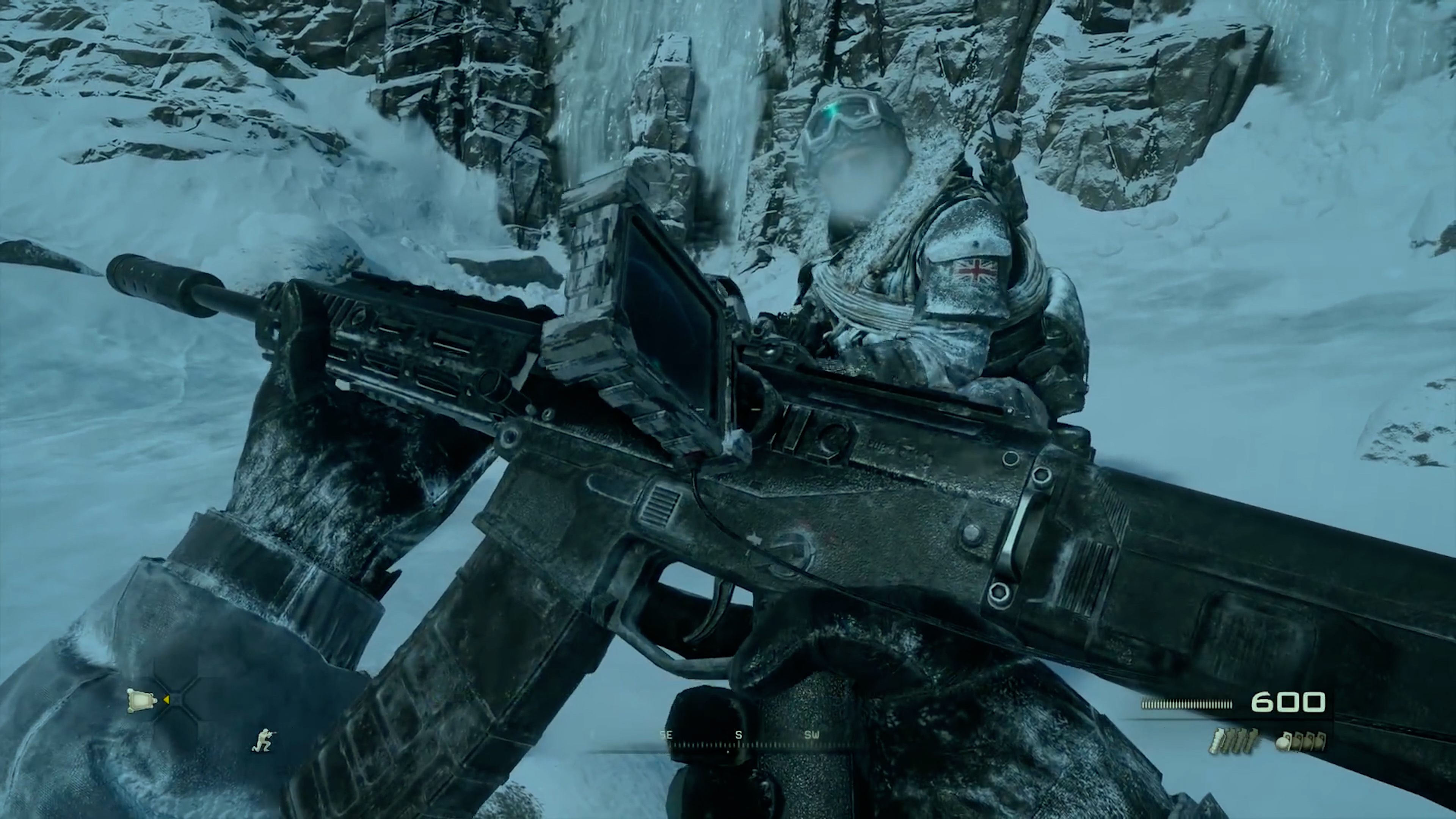 Without a doubt, Call of Duty put this rifle on the map. Does the real-life ACR live up to the video game version of it? Absolutely not, but we still had to get one and run it for ourselves.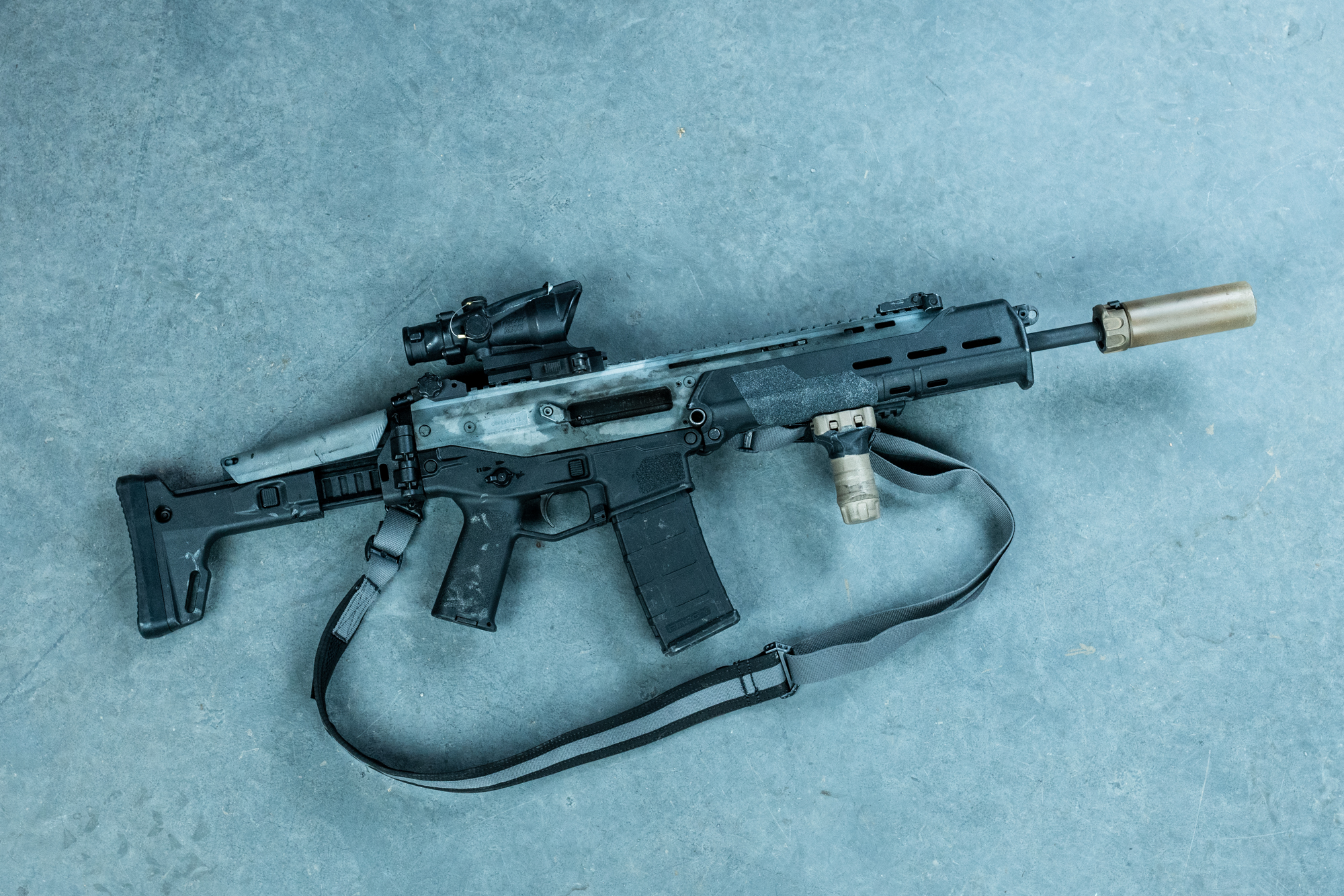 In 2019, we purchased an ACR, made by Bushmaster, for education and inspiration purposes. Initially, it ran fine, but we admittedly did not put a ton of rounds through it in its stock configuration. Shortly thereafter, we sent it to Parker Mountain Machine to have the barrel cut to 13.7". When we received it back, it wouldn't cycle, so we sent it back again. Upon receiving it again, it shot fine in low-round count testing. We then had it turned into full-auto and successfully tested it with a few short bursts.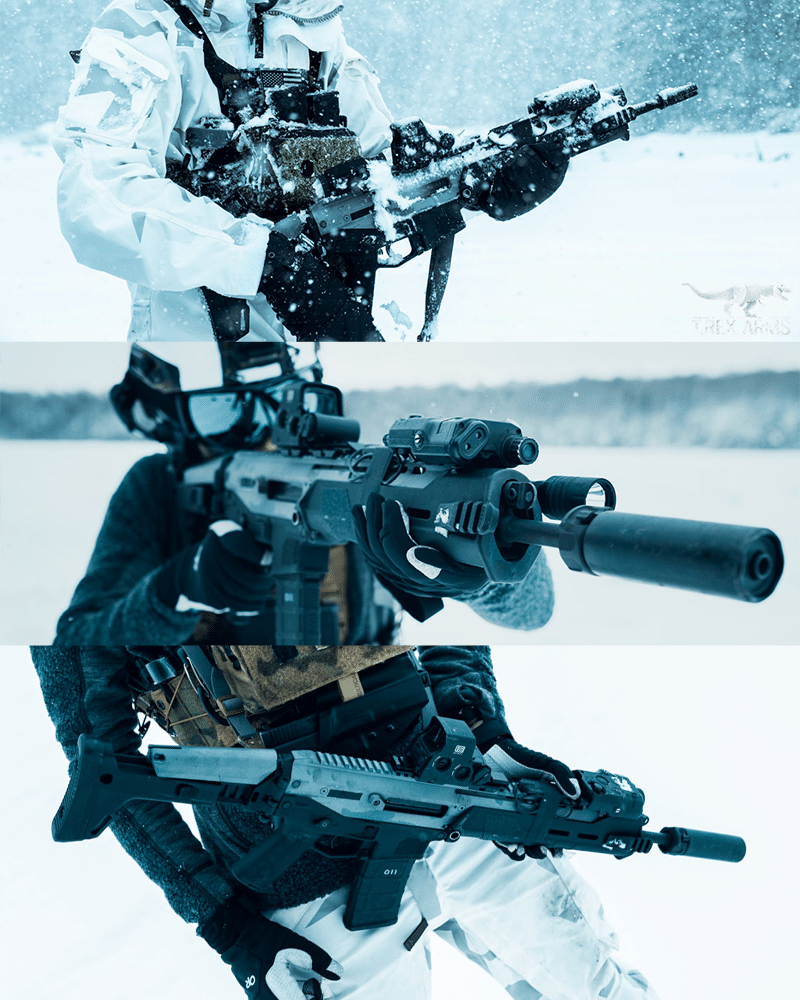 We then took it to Vermont for a snow shoot in the winter. Temps ranged from low twenties to low thirties. The snow was thick, and we shot in a mild blizzard. At this point, the ACR's piston blew out and rendered it inoperable for the rest of the trip. It flat out failed to work.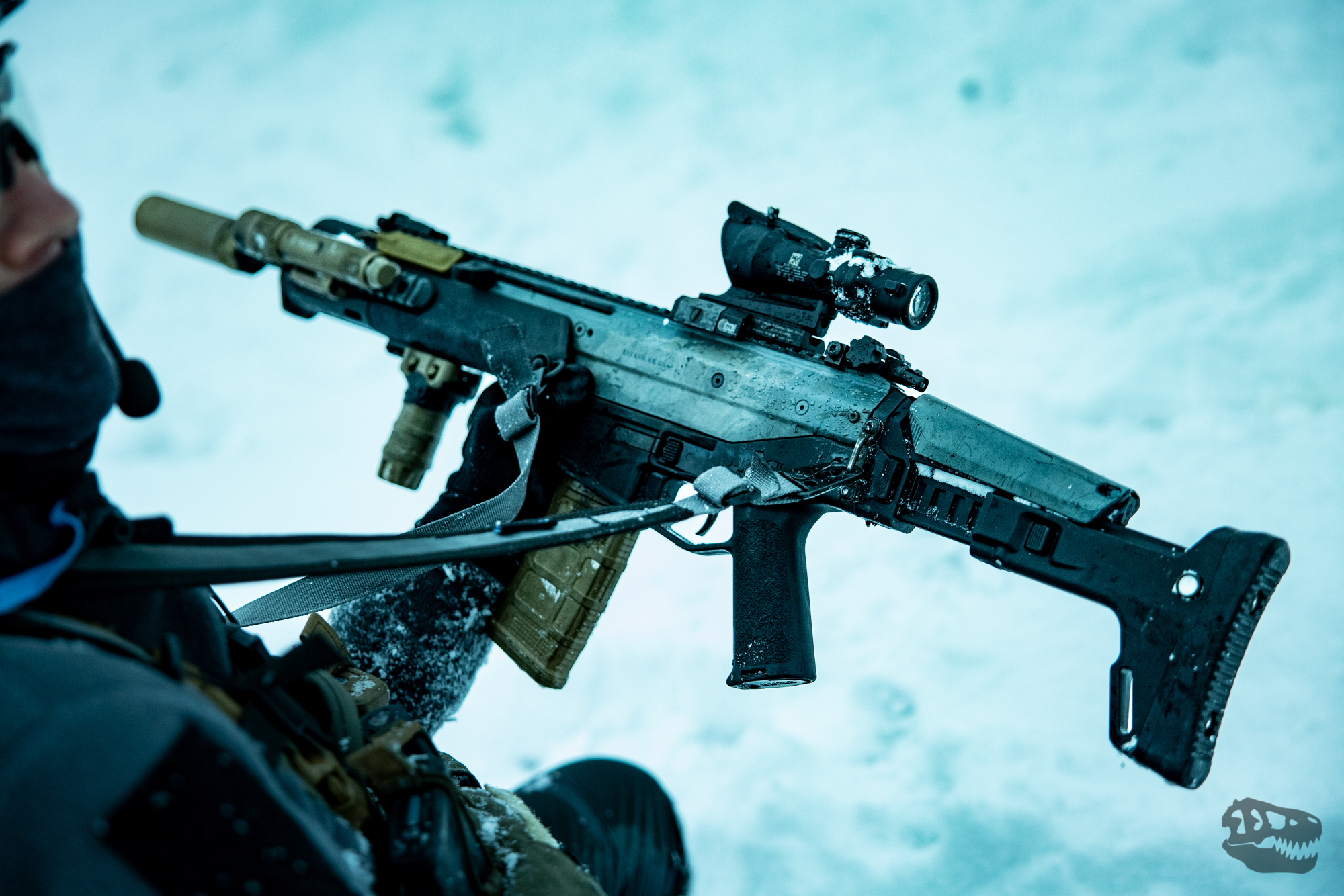 When we returned to Tennessee, we fixed the piston and took it back out to the range to test it. While zeroing, the gas regulator literally blew out the front of the gun and flew downrange. Catastrophic malfunction.
Lucas managed to source the correct replacement parts, and we found a company called Templar Precision. Templar specializes in the ACR platform and was able to get the gun working again. This brings us to January 2022, when we got some serious snow on our range. Since the ACR was first featured in the memorable arctic "Cliffhanger" mission in MW2, we knew it was time to bring it back out.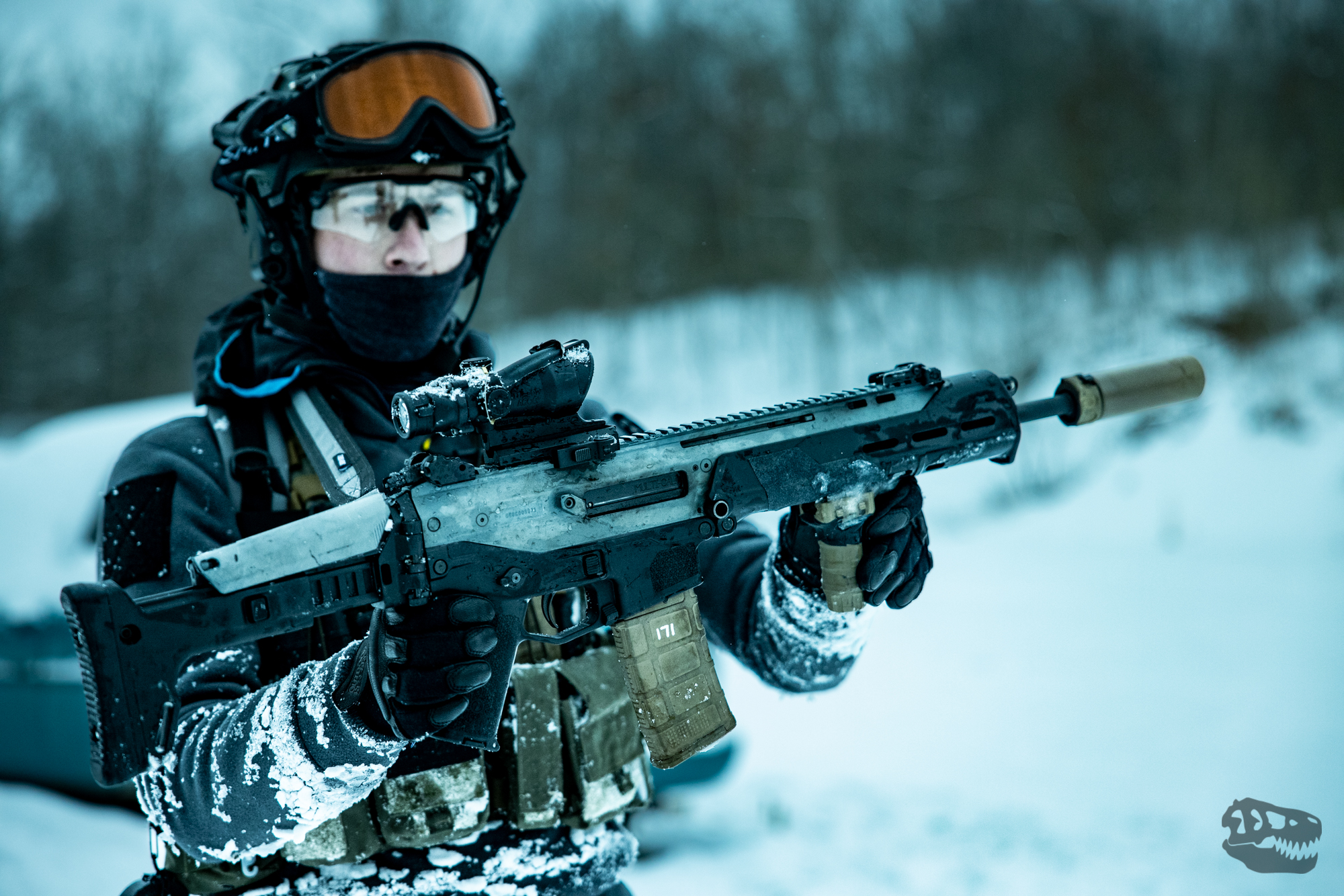 We noticed an immediate improvement, and the ACR ran great. We got it zeroed and started getting some footage. Throughout the shoot, we put approximately 300 rounds through it. About half of that was full auto, and half was suppressed. Not a crazy round count, but enough to see that it works. Then, right at the end of the day, the disconnector was not retaining the hammer, and we had two or three round bursts while in semi. While it does shoot, the semi/auto selector clearly has some issues at this point. Thankfully, we had captured some footage, but because of safety concerns, we had to retire the gun, for now anyway. (Click HERE for the full video on the ACR.)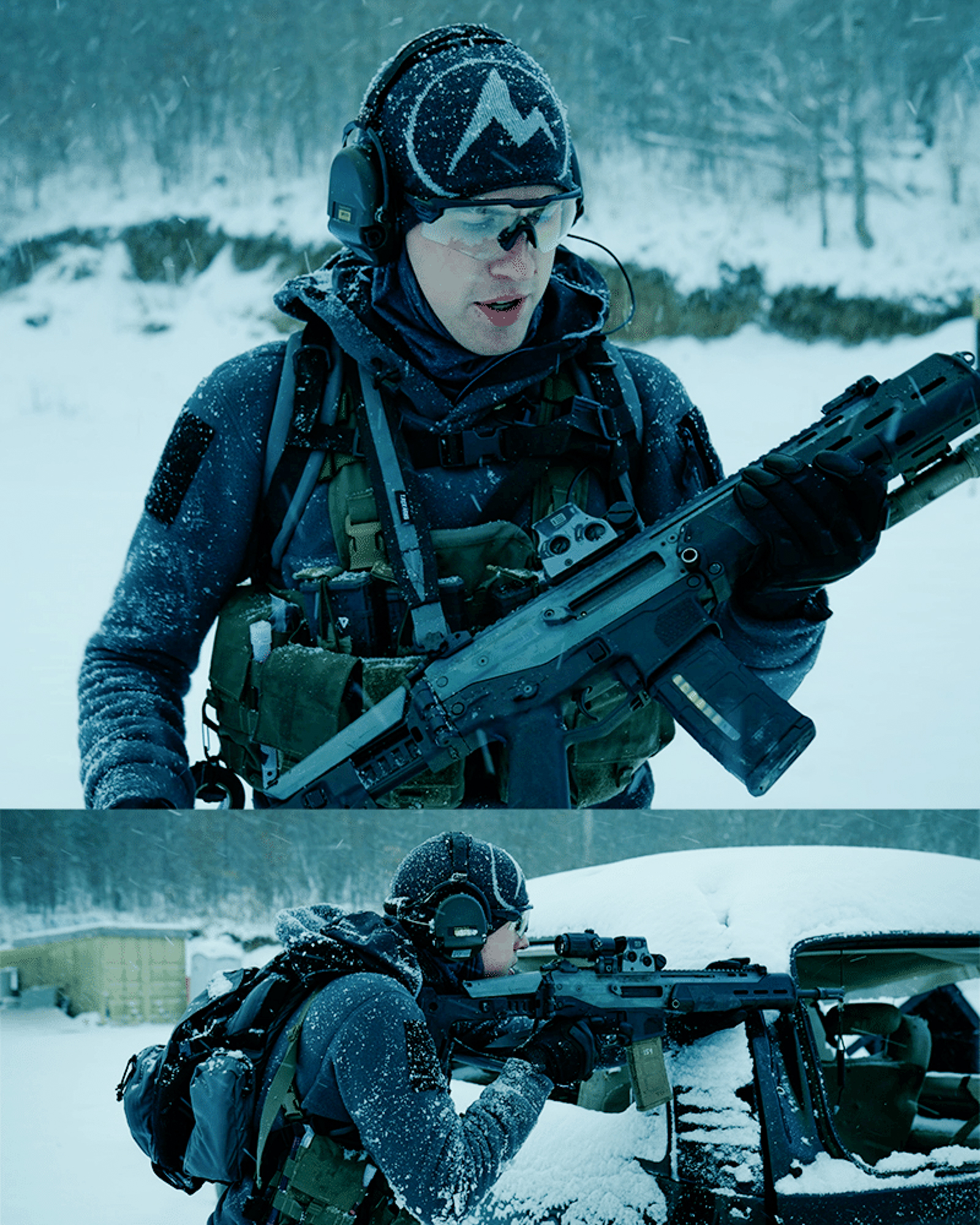 From top to bottom, Lucas had a Marmot beanie, balaclava, and Sordin ear pro. His base layer was wool tops and bottoms with midweight wool socks. A windbreaker worn under his thick fleece pullover was enough to keep him warm while running on the range. Temperature ranged from 25-30 degrees Fahrenheit. Additional layers were available in case we stopped moving around but for the work he was doing, this was enough. KÜHL pants were used in order to free up movement, and his wool base layer was doing a good job insulating.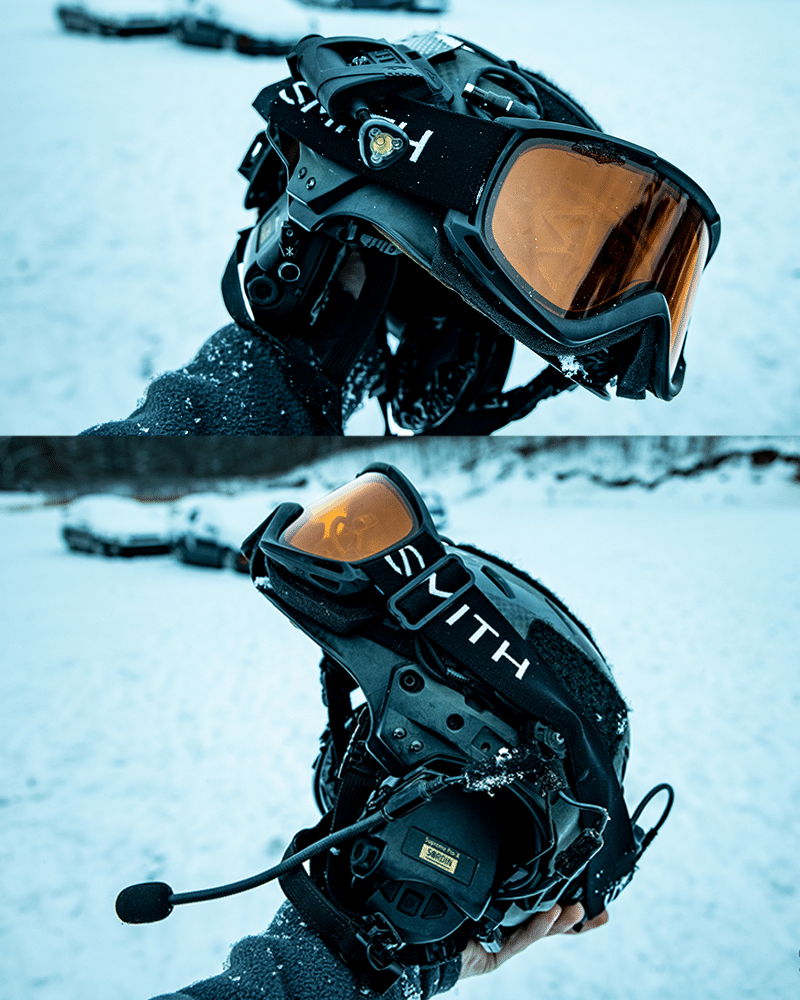 Later in the day, he swapped to his Team Wendy carbon fiber helmet with Smith snow goggles and Sordin ear pro on Unity MARK adaptors.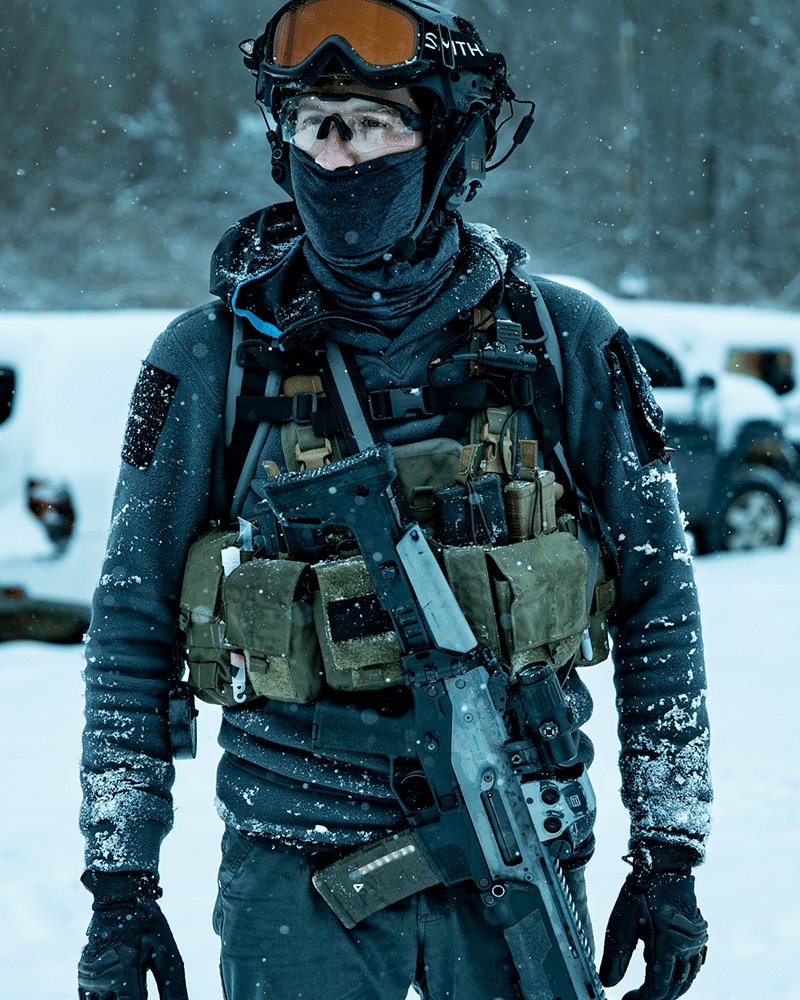 The Velocity Systems chest rig had our T.REX Back Strap in order to size the fit on the fly. This is important because, with all the layers Lucas was wearing that day, the sizing had to be adjusted in the moment.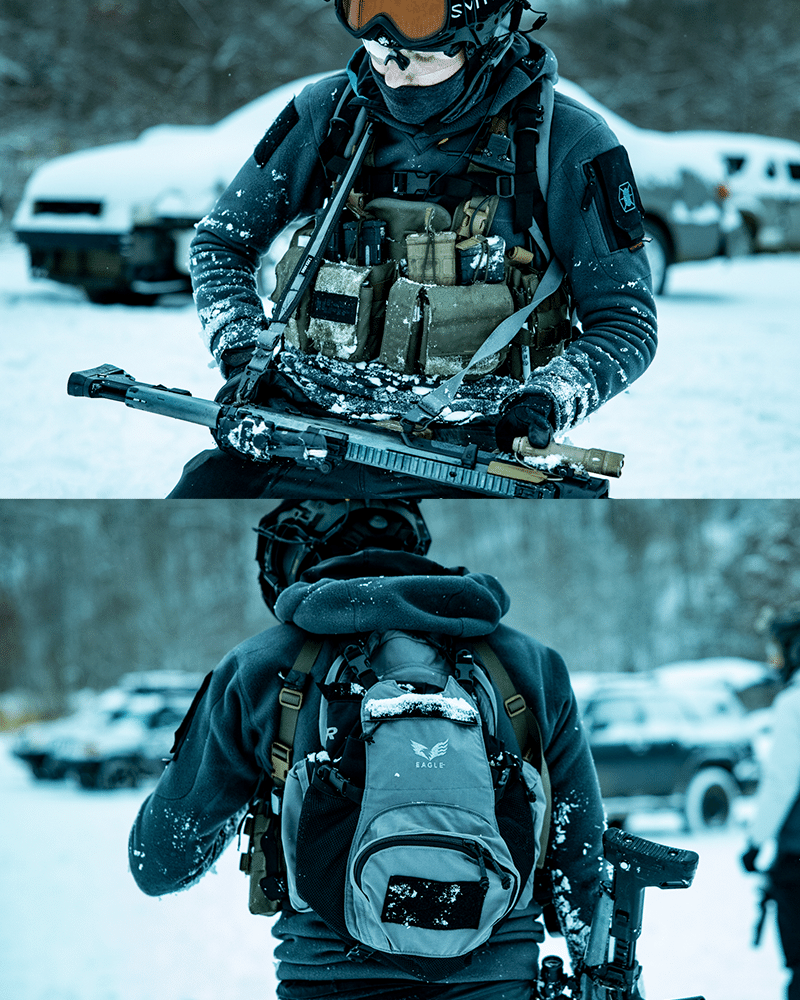 Lucas also used an Eagle YOTE Pack in an exclusive T.REX two-tone colorway. This held extra medical, hand warmers, backup socks, and some water.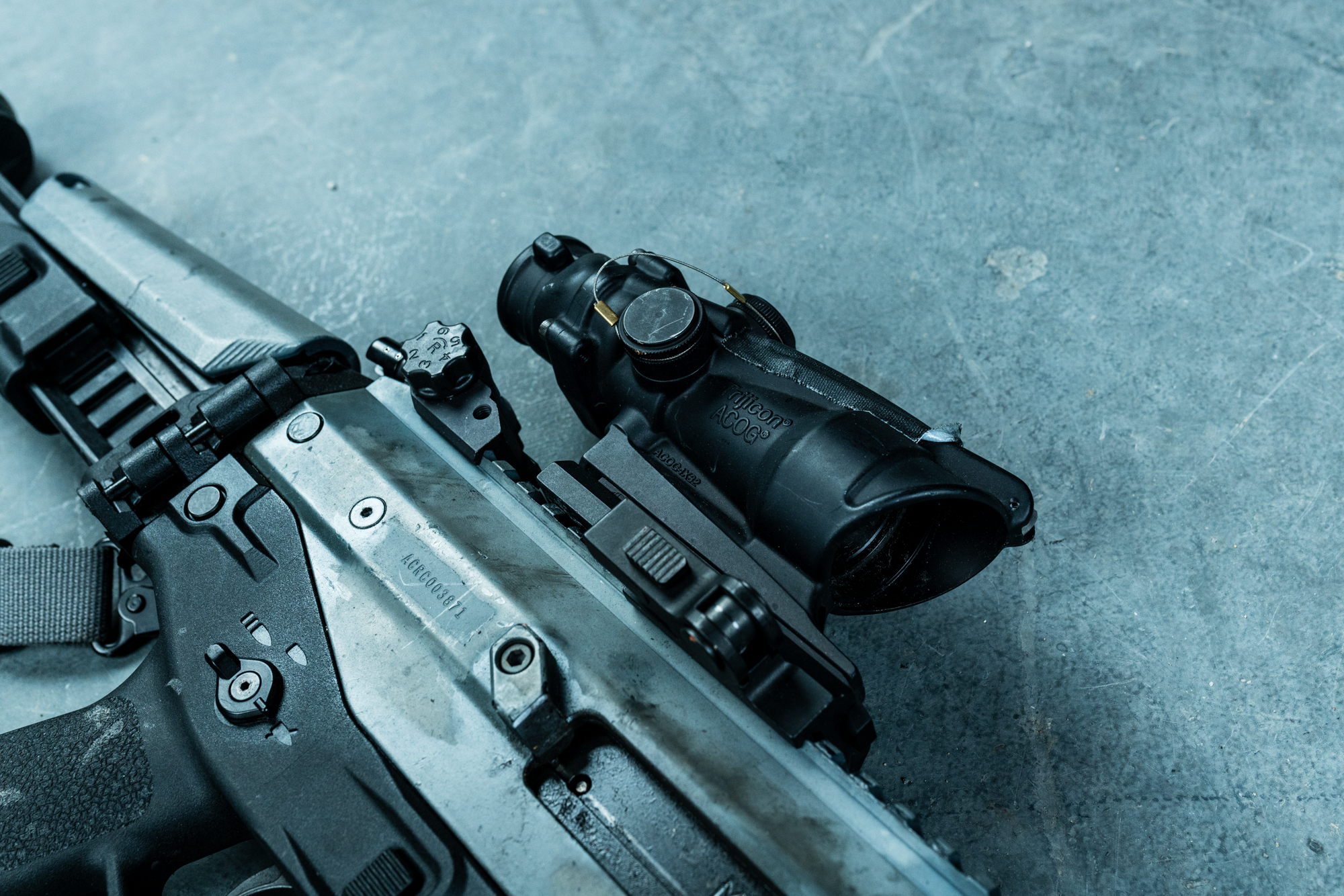 The rifle had an EOTECH XPS3-0 and a G33 magnifier at first, but near the end of the day, we installed an ACOG for better clarity at distance.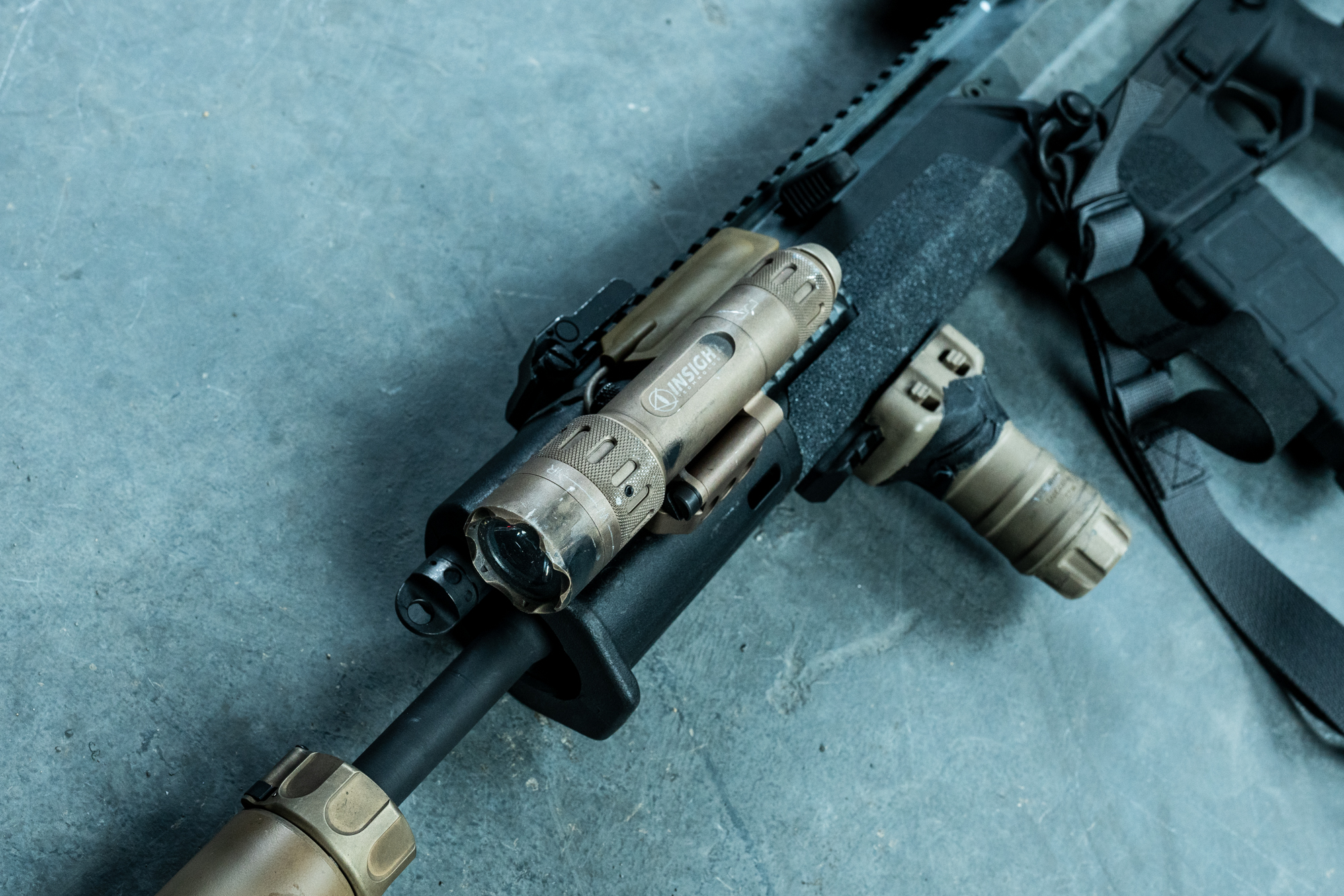 As we always say, every build needs a weapon light on it. In order to keep with the era of this gun, Lucas used an Insight light with white-light and IR capabilities.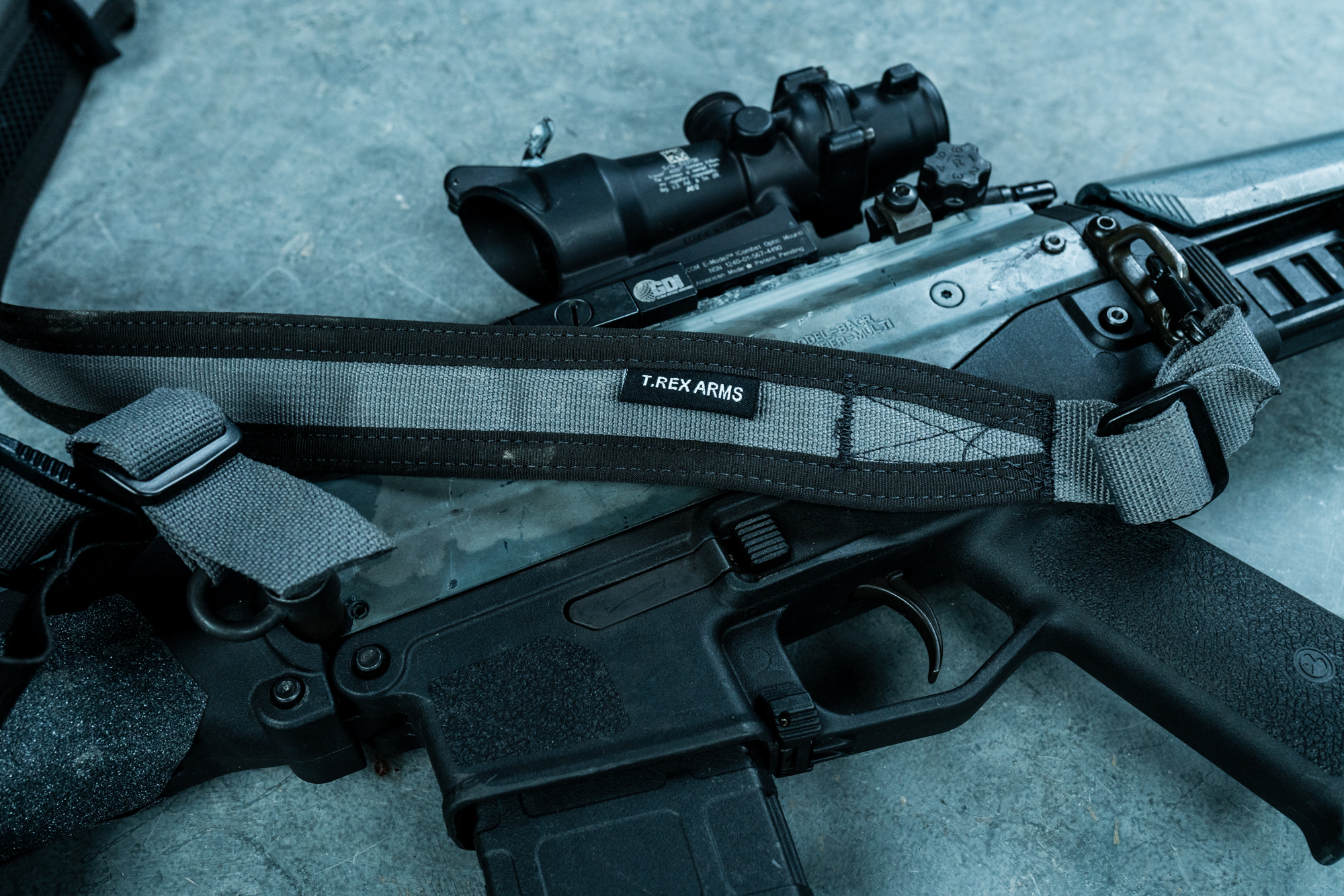 With a T.REX Sling installed, this gun is complete and ready for more work.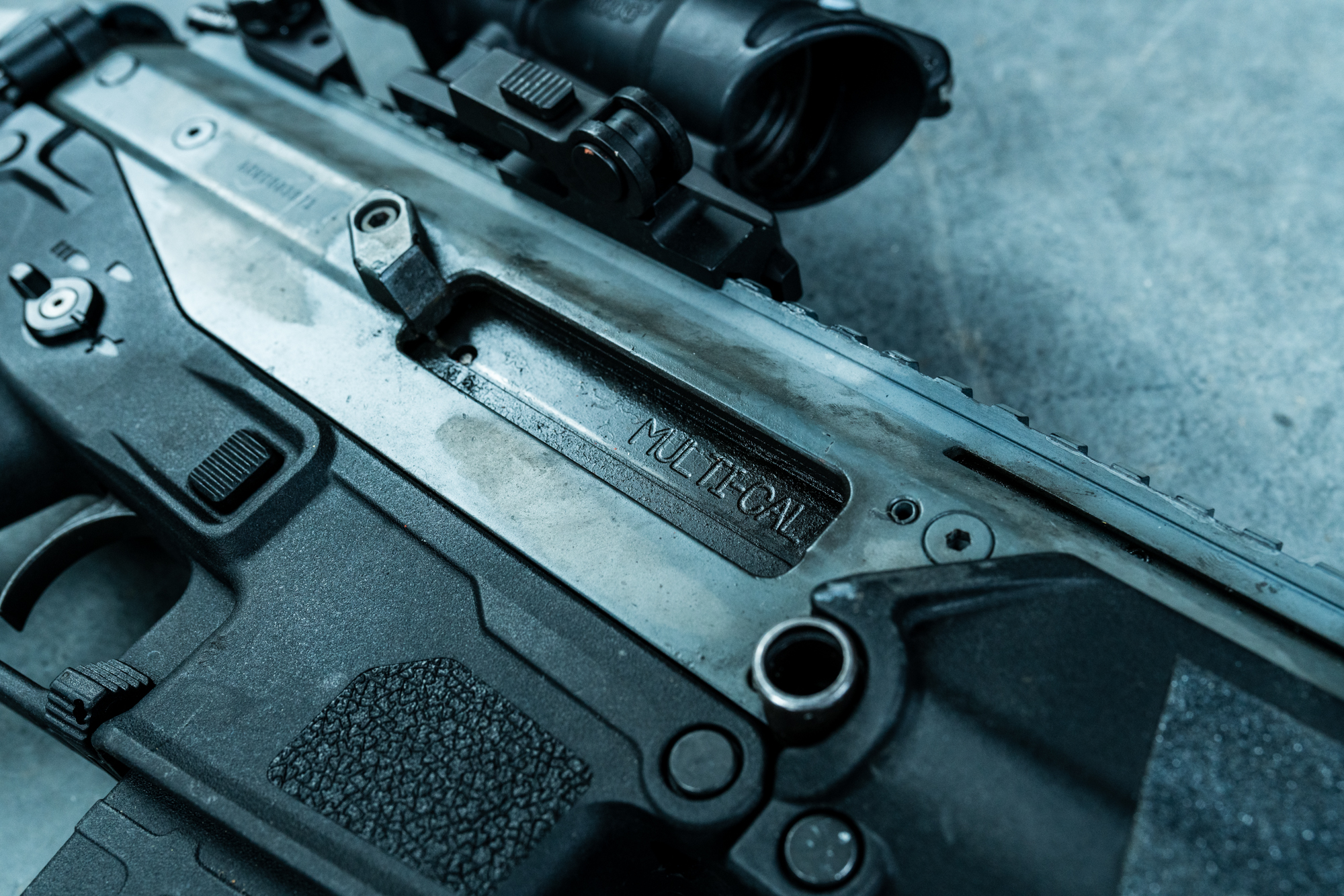 Hopefully, we can resolve the trigger issue and get it back out there. We don't recommend the ACR over a modern AR. While it hits all the cool points, it simply doesn't keep up with other modern rifles that have continued to improve over the years. But that doesn't mean we can't enjoy it for what it is.
Build List
Upper
Lower
Attachments
If you have any questions about this build or others you see on our website, please feel free to contact our customer service team at team@trex-arms.com.