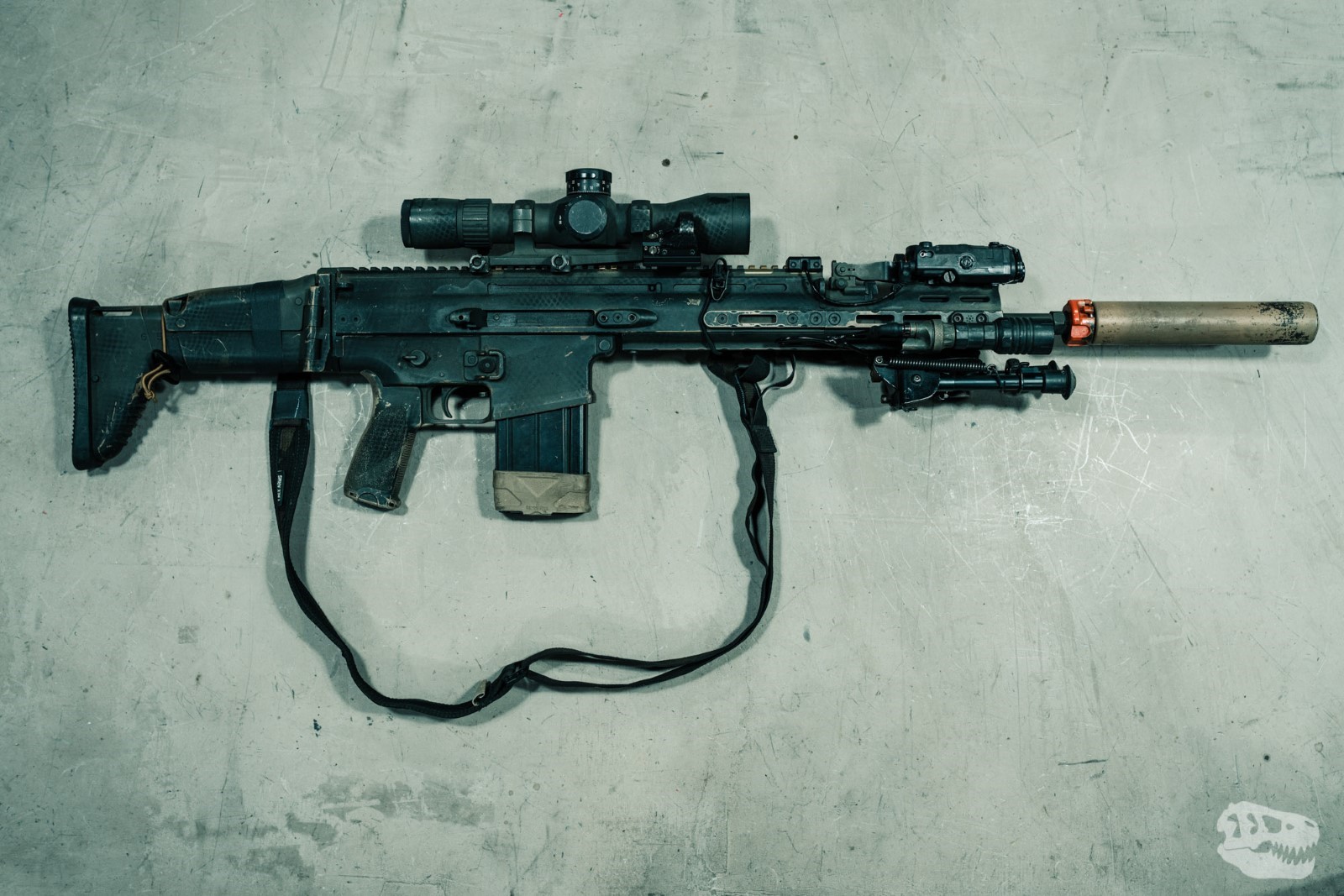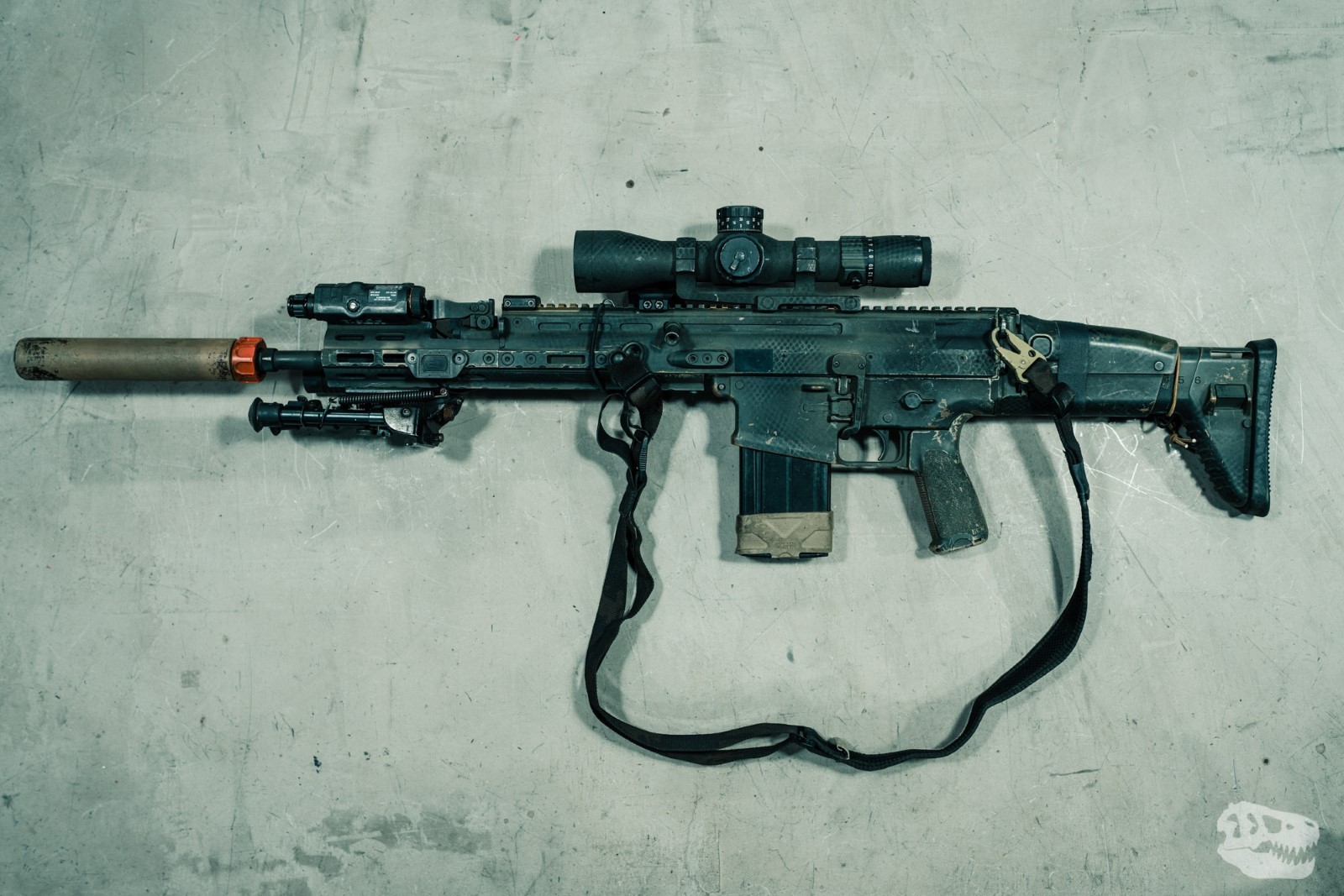 This SCAR 17S is a straight-up DMR build. There is nothing short about it, especially with the suppressor attached, so it's built to do one thing extremely well: land accurate hits at long range as quietly as possible.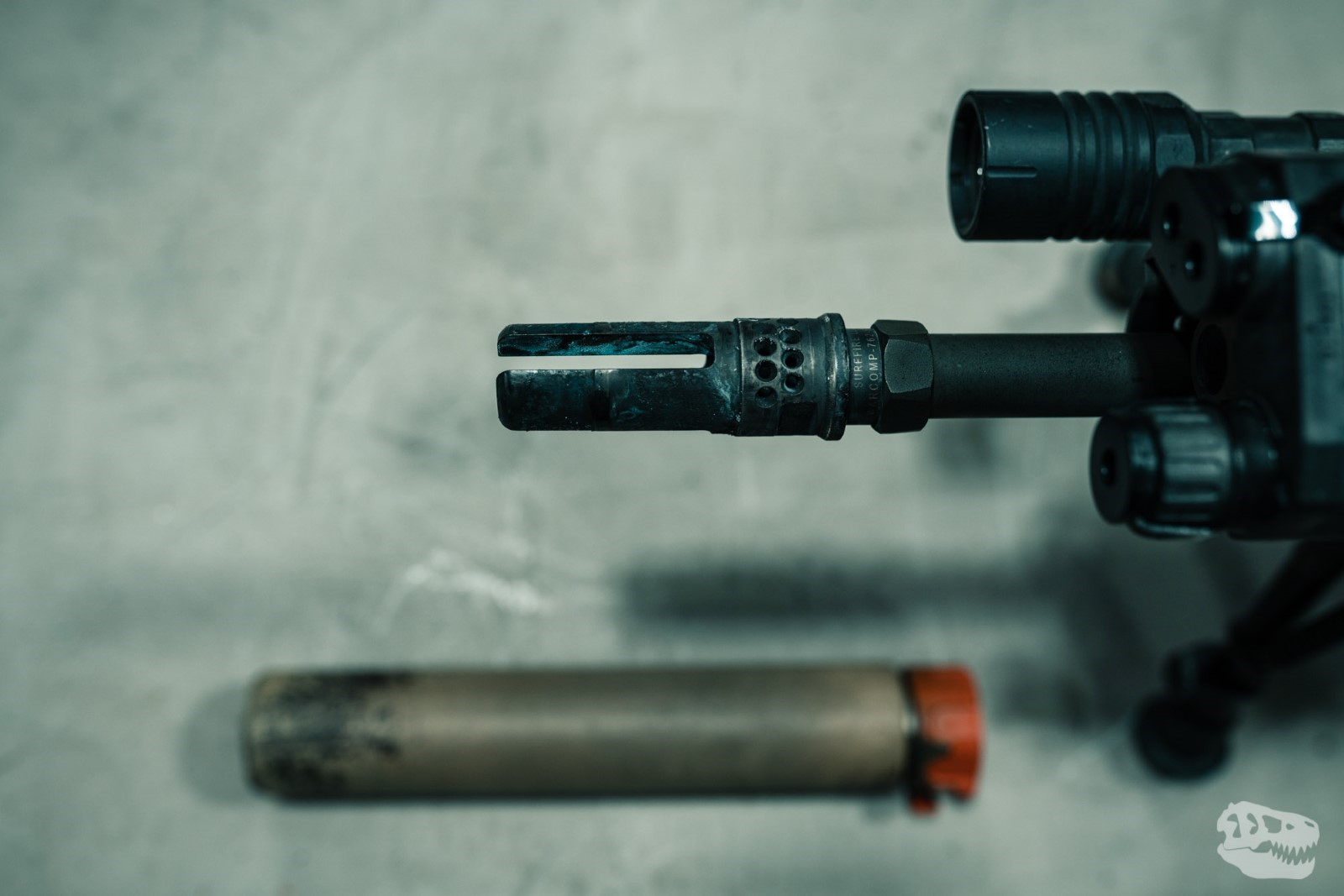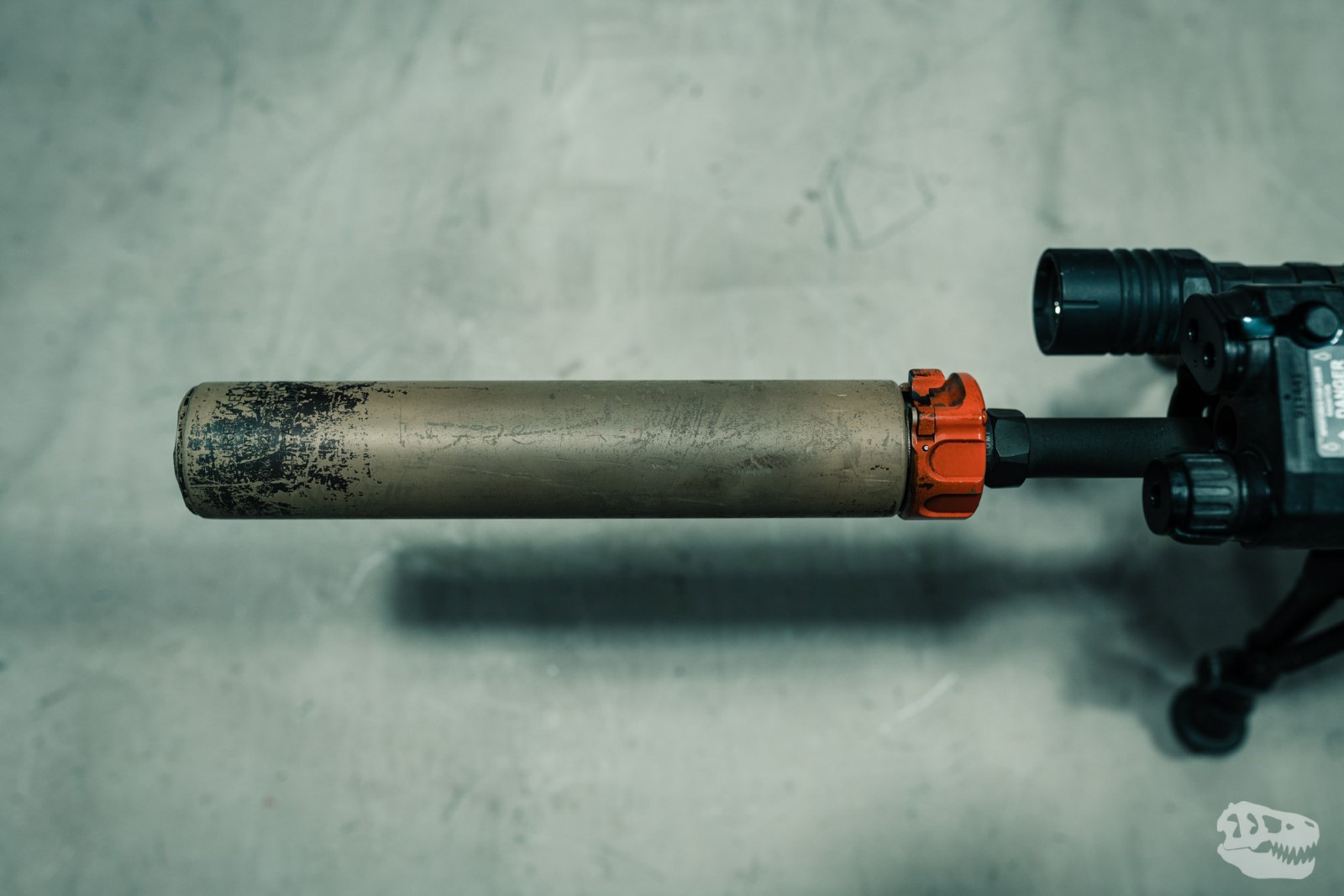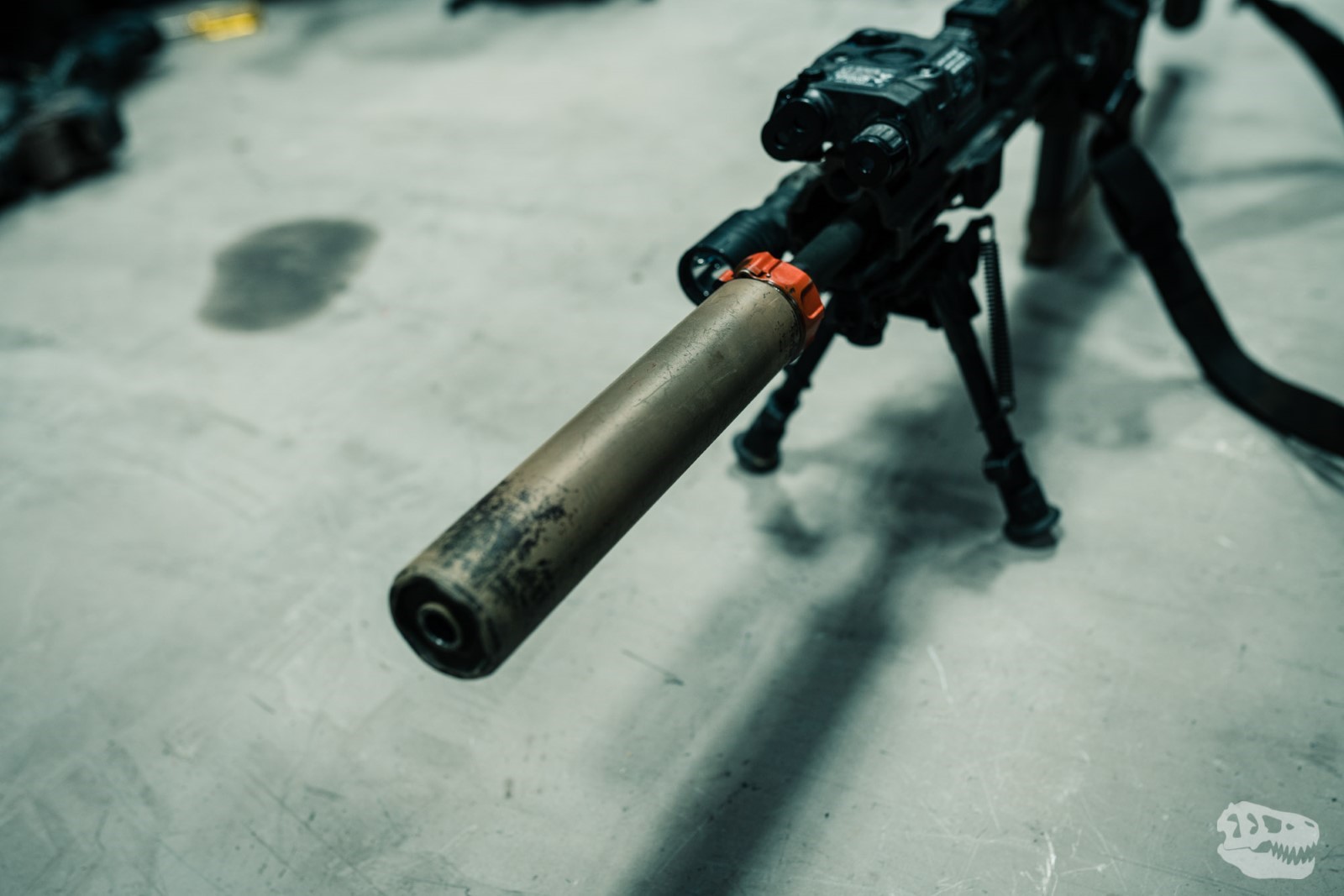 We opted not to chop the barrel like our other SCARs. The 16" barrel is adorned with a SureFire Three Prong Warcomp, which accepts the SureFire SOCOM762 RC2 Suppressor. Nothing about this build is short.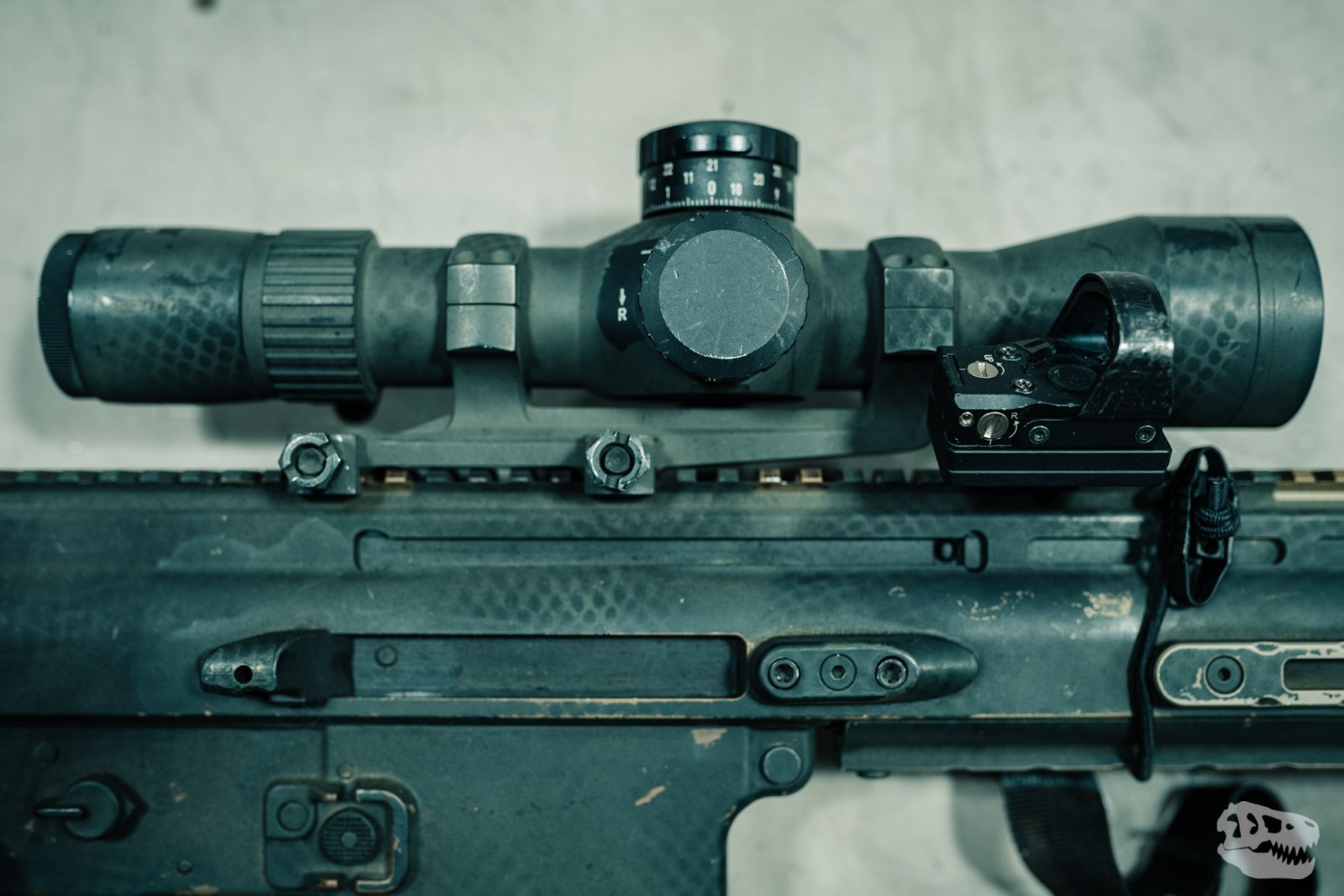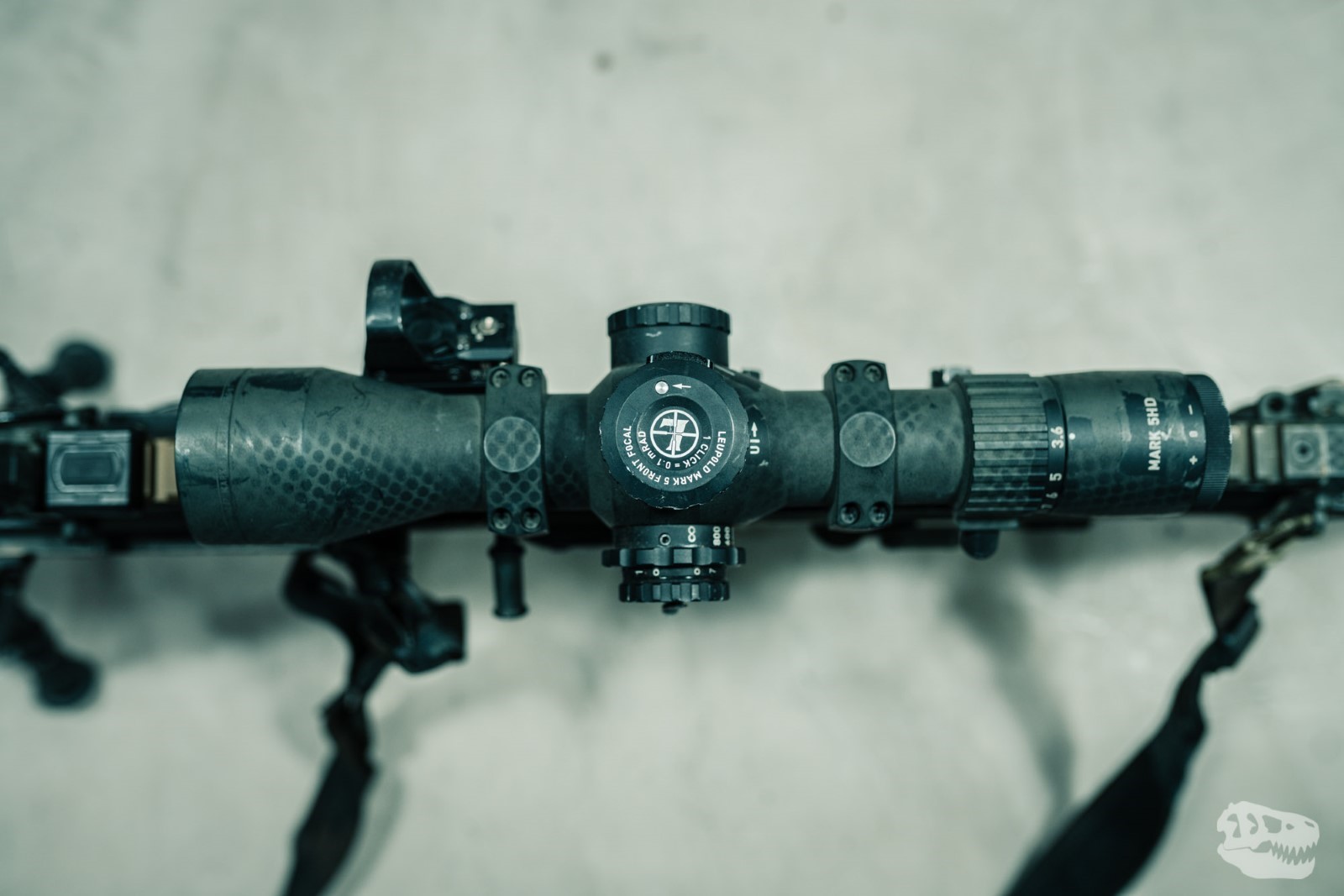 We went with a Leupold MARK 5HD 3.6-18X44 M5C3 ILLUM. FFP TMR Scope on the standard Leupold 35mm mount. For the purpose of this build, a 1-6 wasn't going to be enough.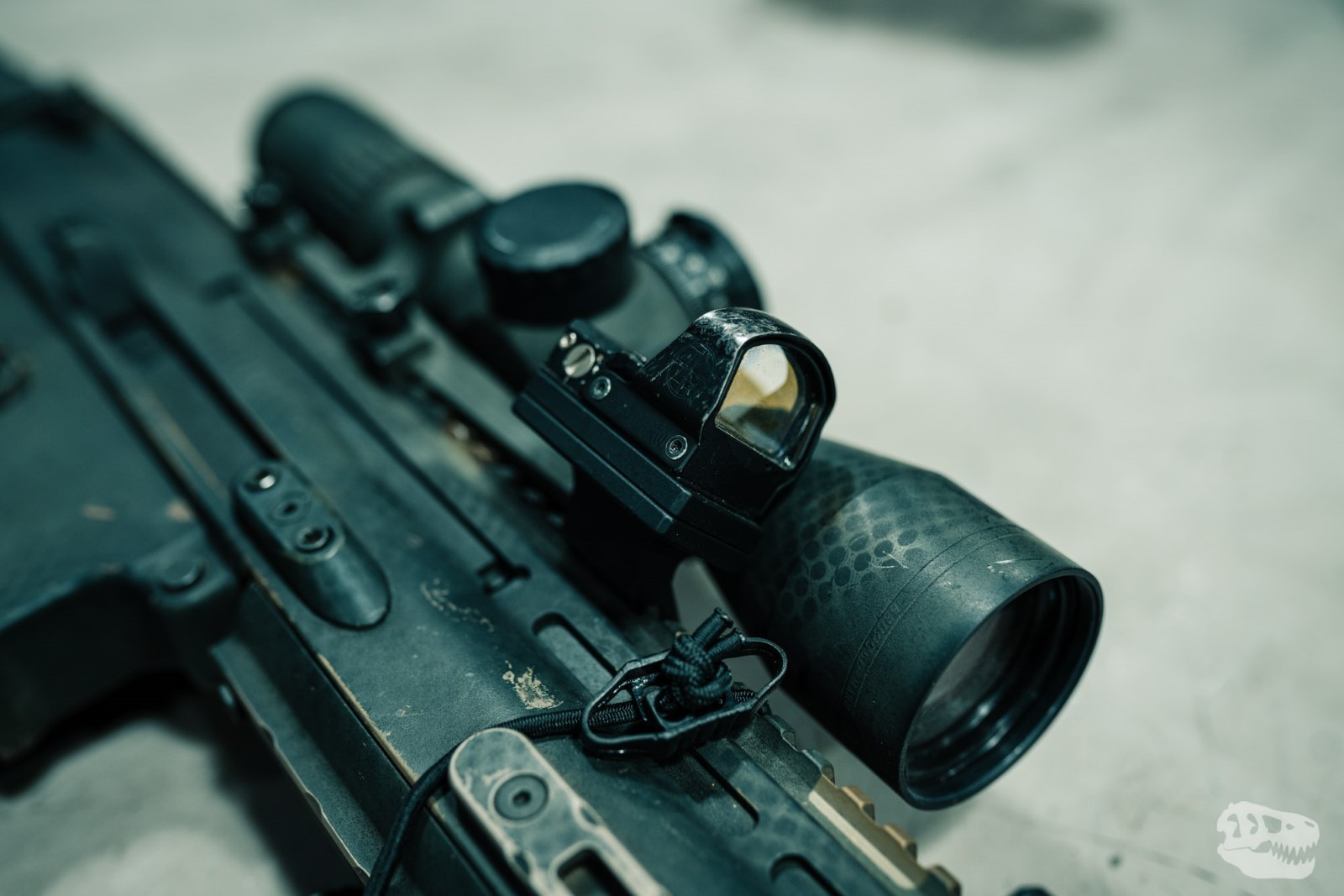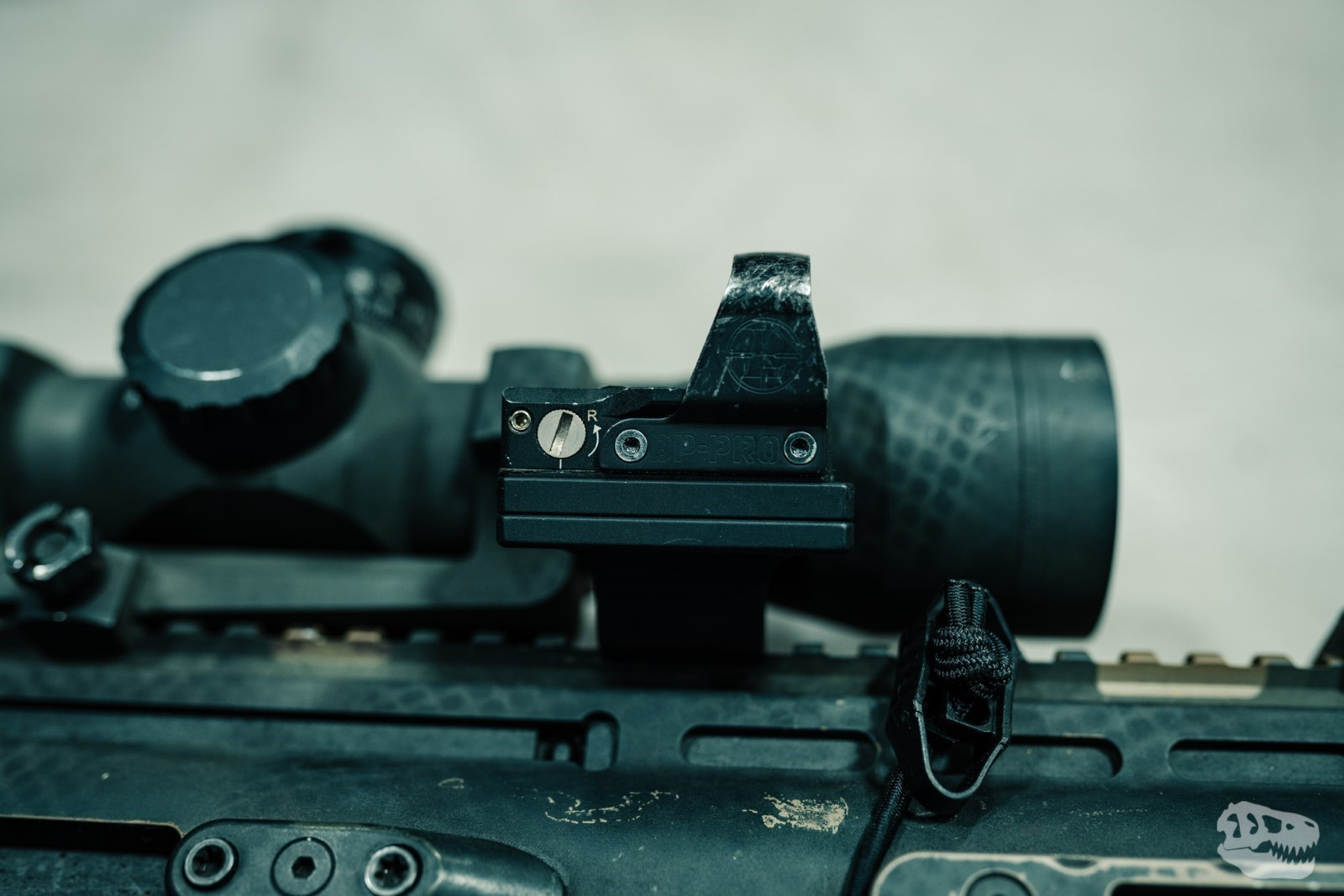 Since iron sights aren't ideal for use with this setup, we mounted a DeltaPoint Pro on our Offset Mount in front of the Mark 5. This provides a reliable "backup" optic or acts as a primary optic for closer engagements. This is especially important as the lowest setting on the scope is 3.6x, so choosing to rely on the Offset dot as the go-to 1x option is faster, more efficient, and provides redundancy all at the same time.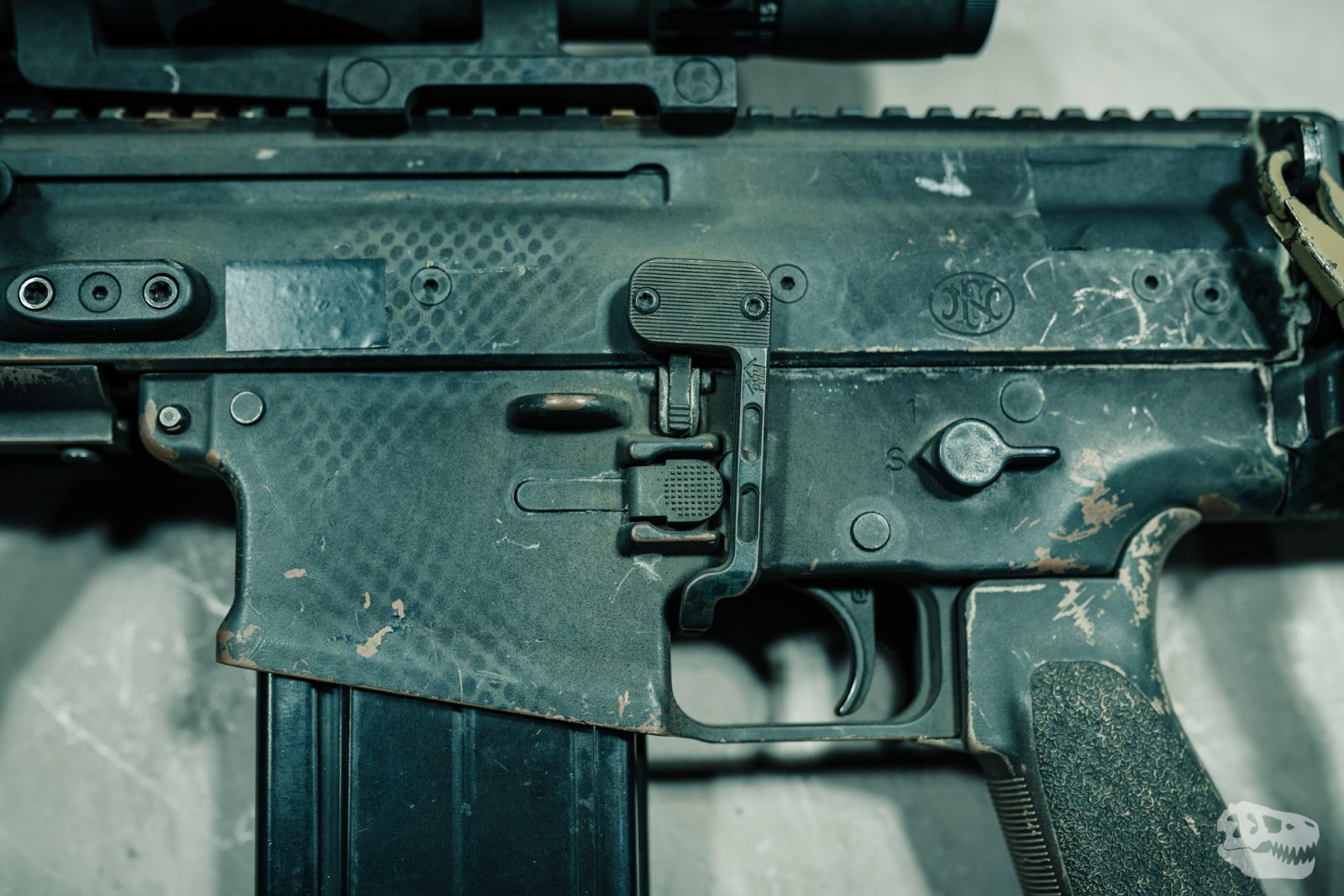 We went with a Geissele Super SCAR Trigger, which is a big upgrade over the stock trigger, and a Parker Mountain Machine SCAR B.C.D.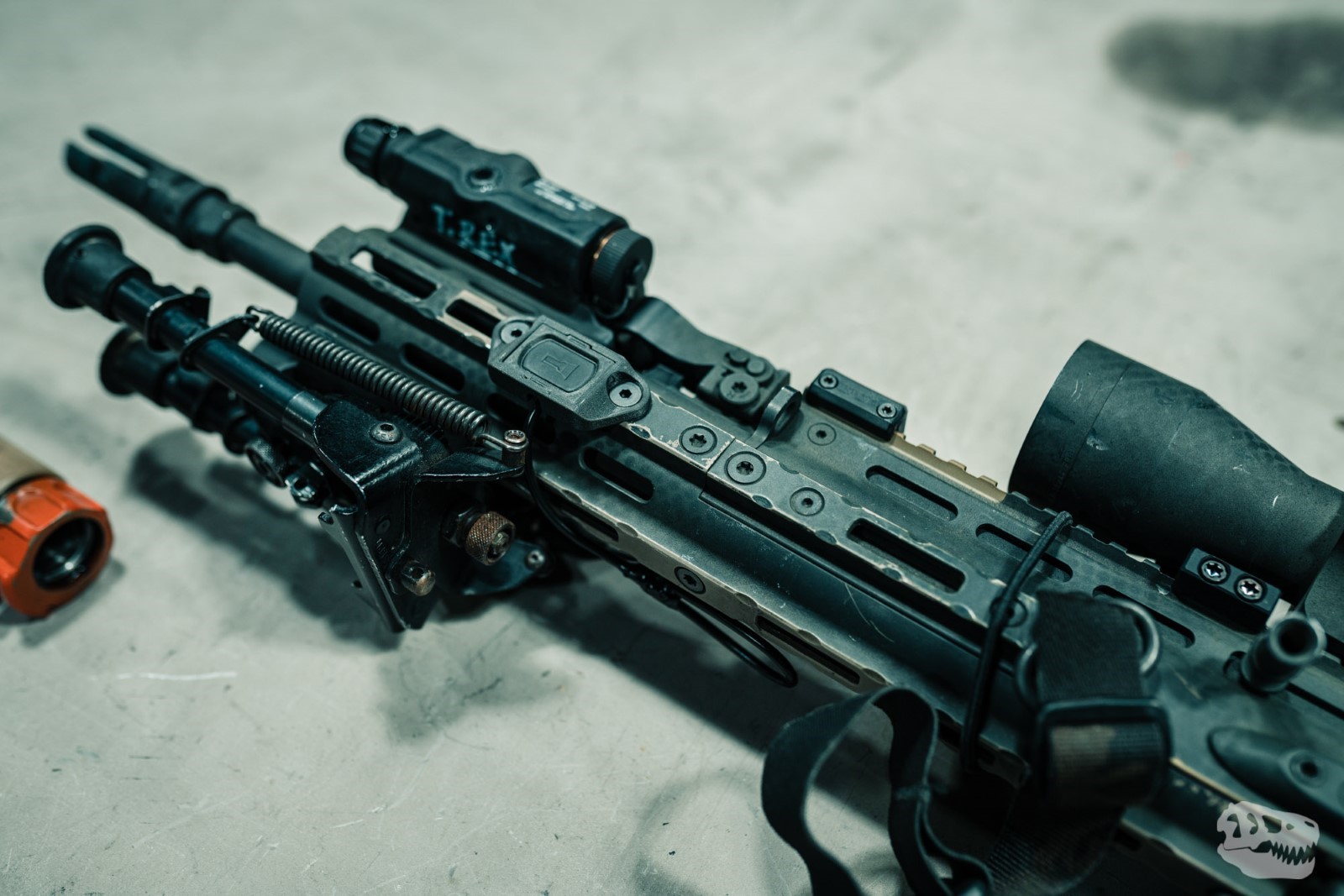 The M-LOK Rail extension is from Midwest Industries and it allows us to lengthen the platform to provide more rail space. This was a crucial component as there wasn't a great way to add the attachments we wanted with just the stock rail configuration.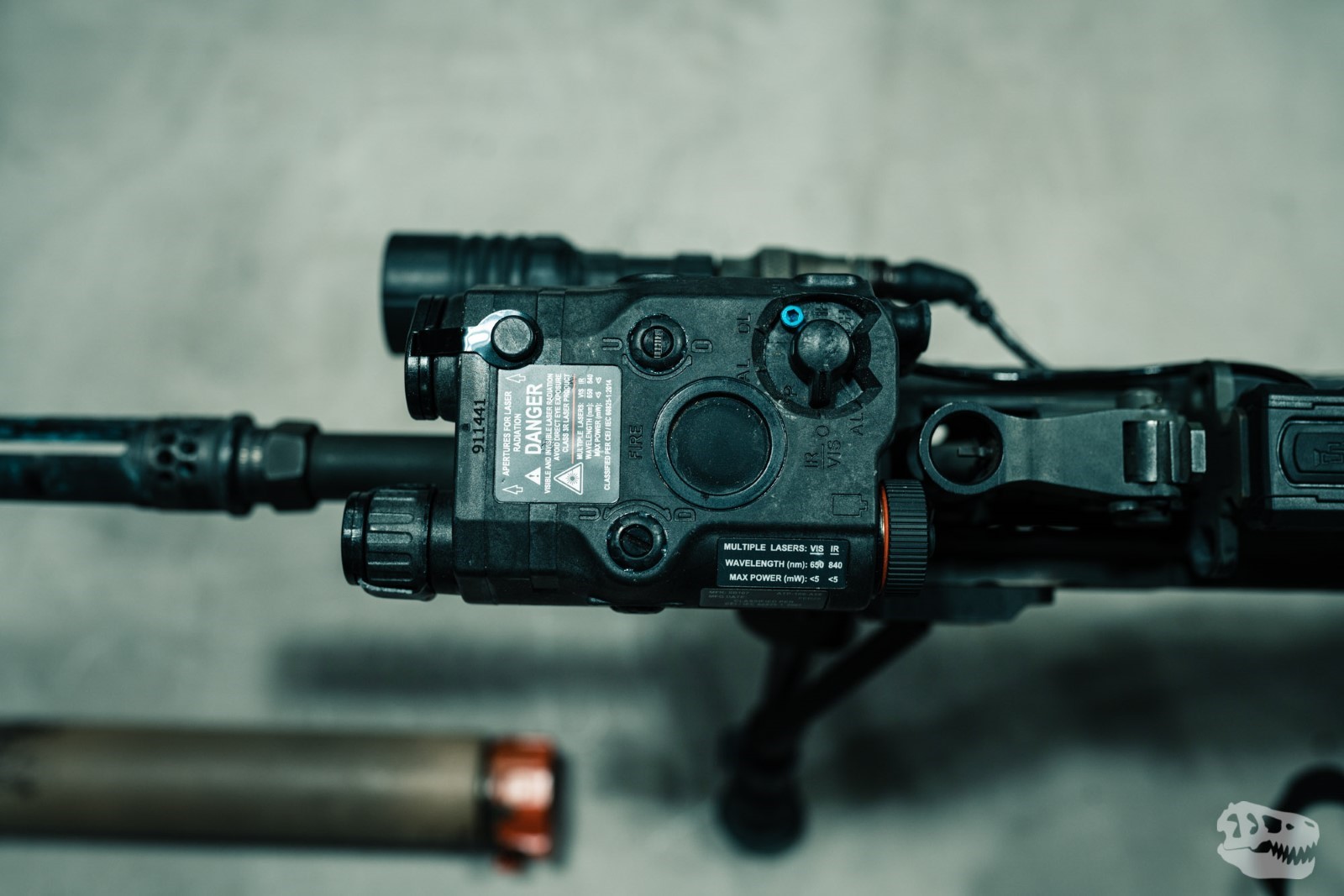 At the front of the rail extension is an ATPIAL-C for use of this loadout under Nods.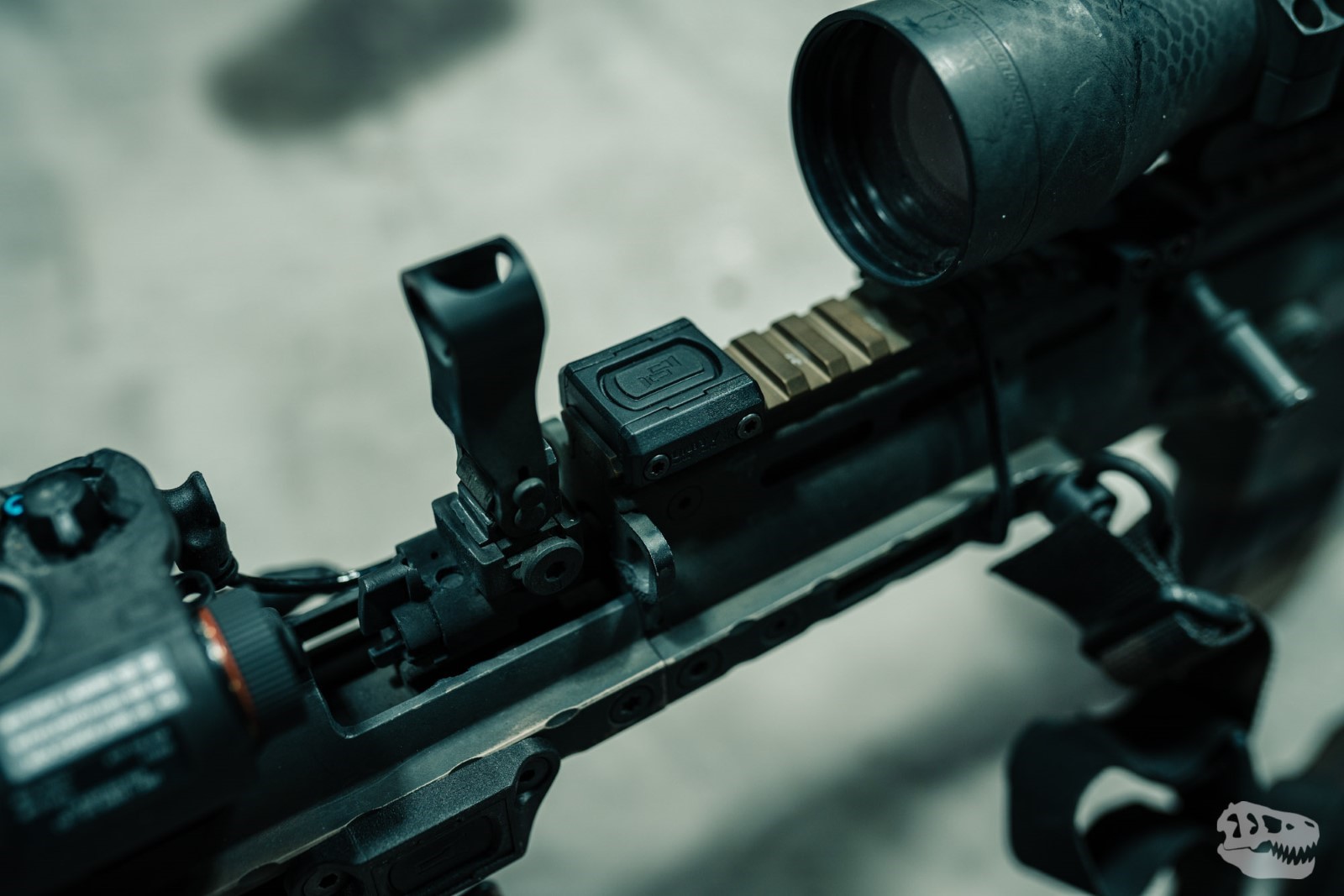 Behind that, on the top rail, we attached a Modlite Modbutton Lite laser switch which runs to the ATPIAL-C.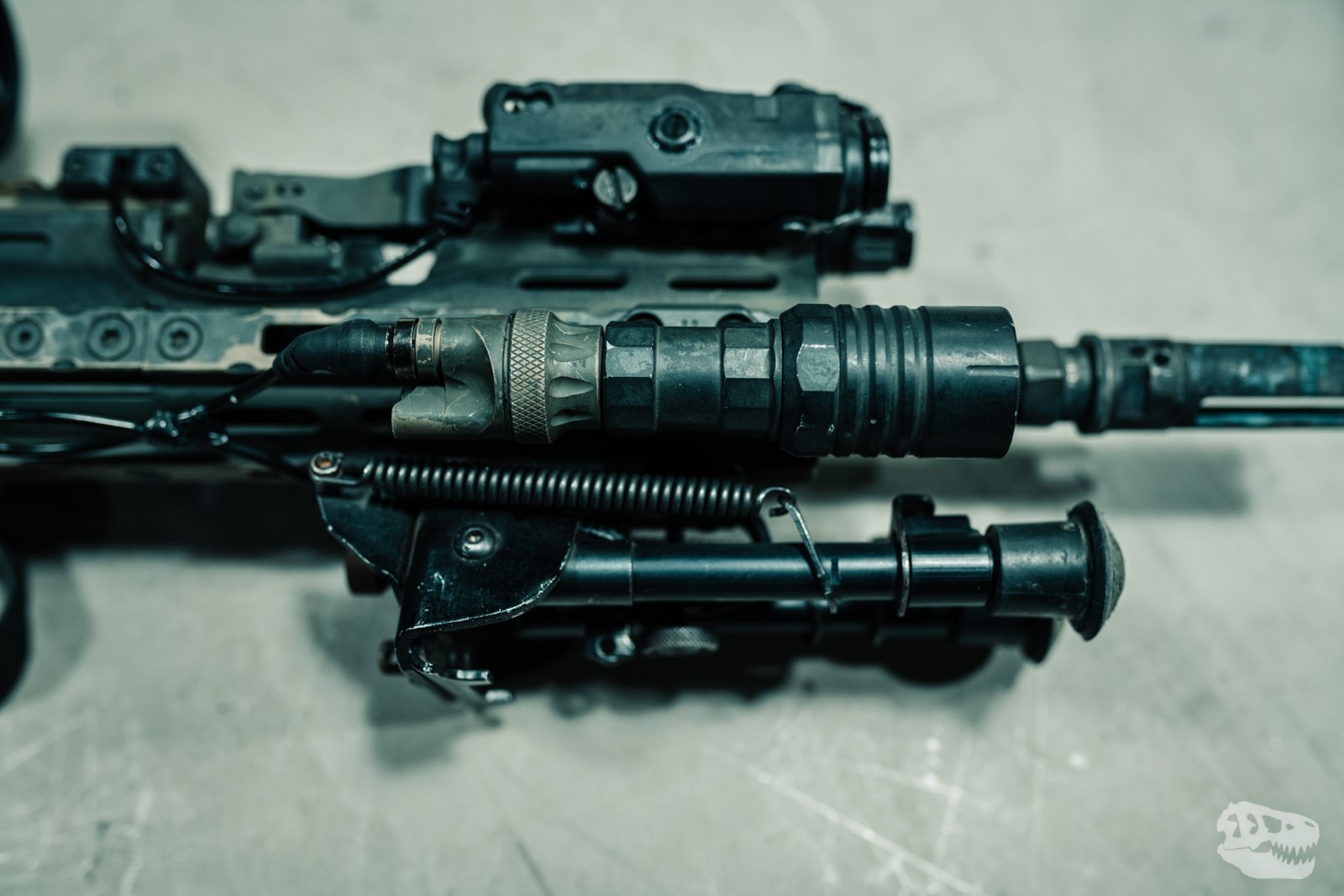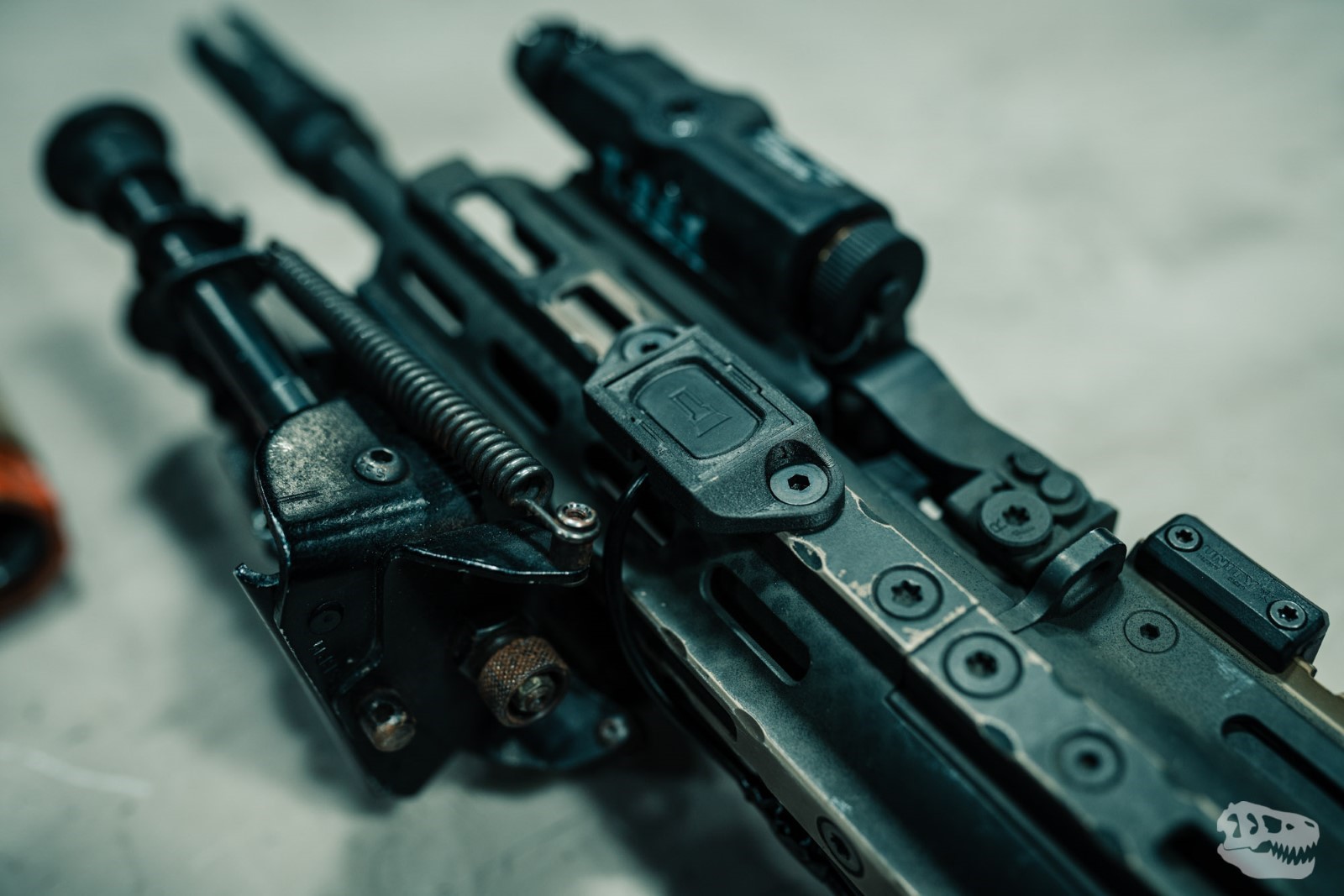 For white light, we are using a Modlite OKW (small body) with a SureFire DS00 tail cap switch, mounted to the right side of the rail via an Arisaka Offset M-LOK Scout mount. The switch runs to a Modlite Modbutton Lite + M-LOK Adapter on the left side of the rail. This makes it easy to activate both the laser and white light configurations, but in a deliberate manner: laser button on top, white light button on the side. No confusion. We went with the OKW light because it's the only reliable light on the market with enough candela to illuminate targets at 200m.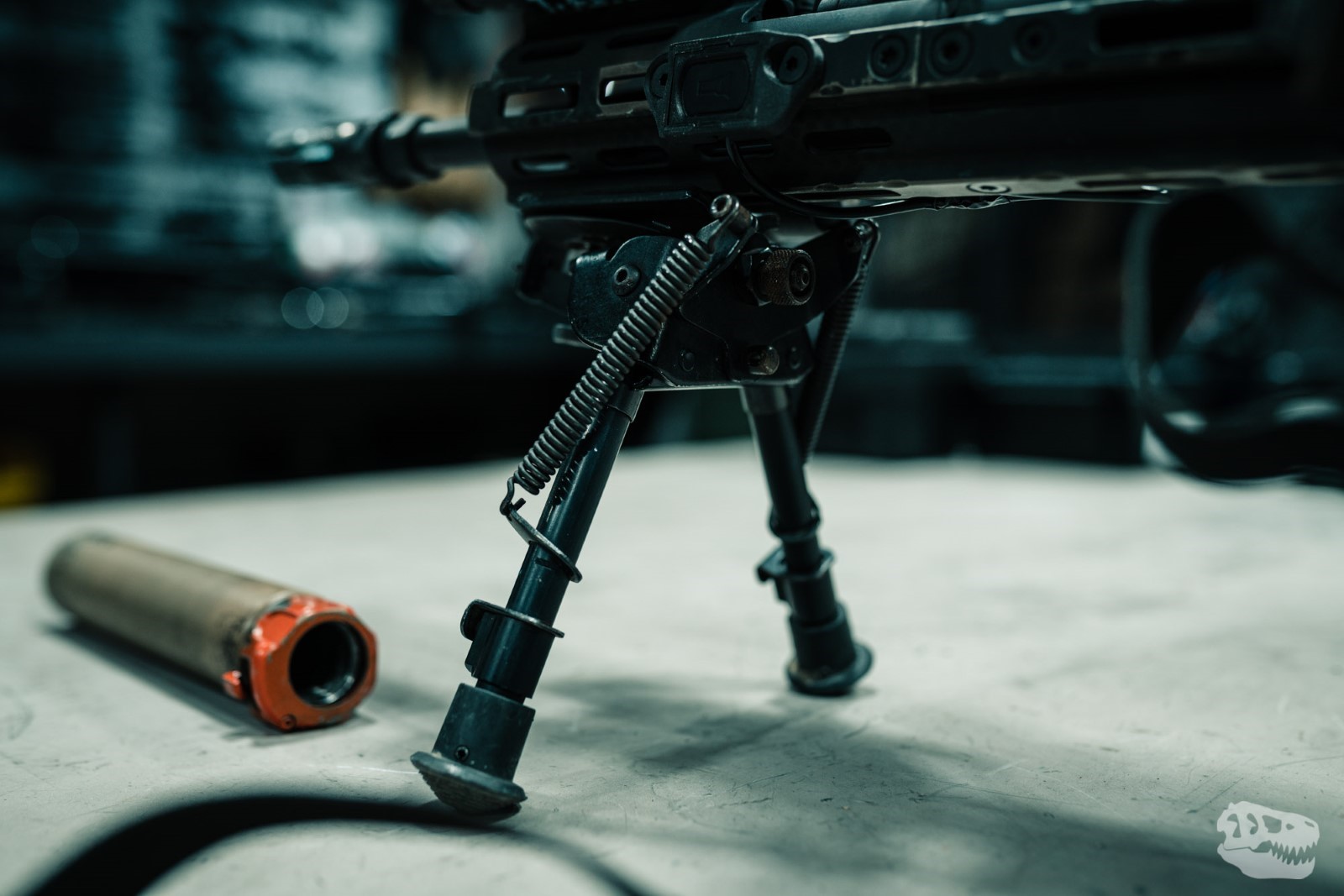 Under the rail we have a Harris Bipod mounted via an ADM Harris QD Bipod Mount. It's fast and painless to remove the bipod on a whim, though we leave it attached most of the time for this build.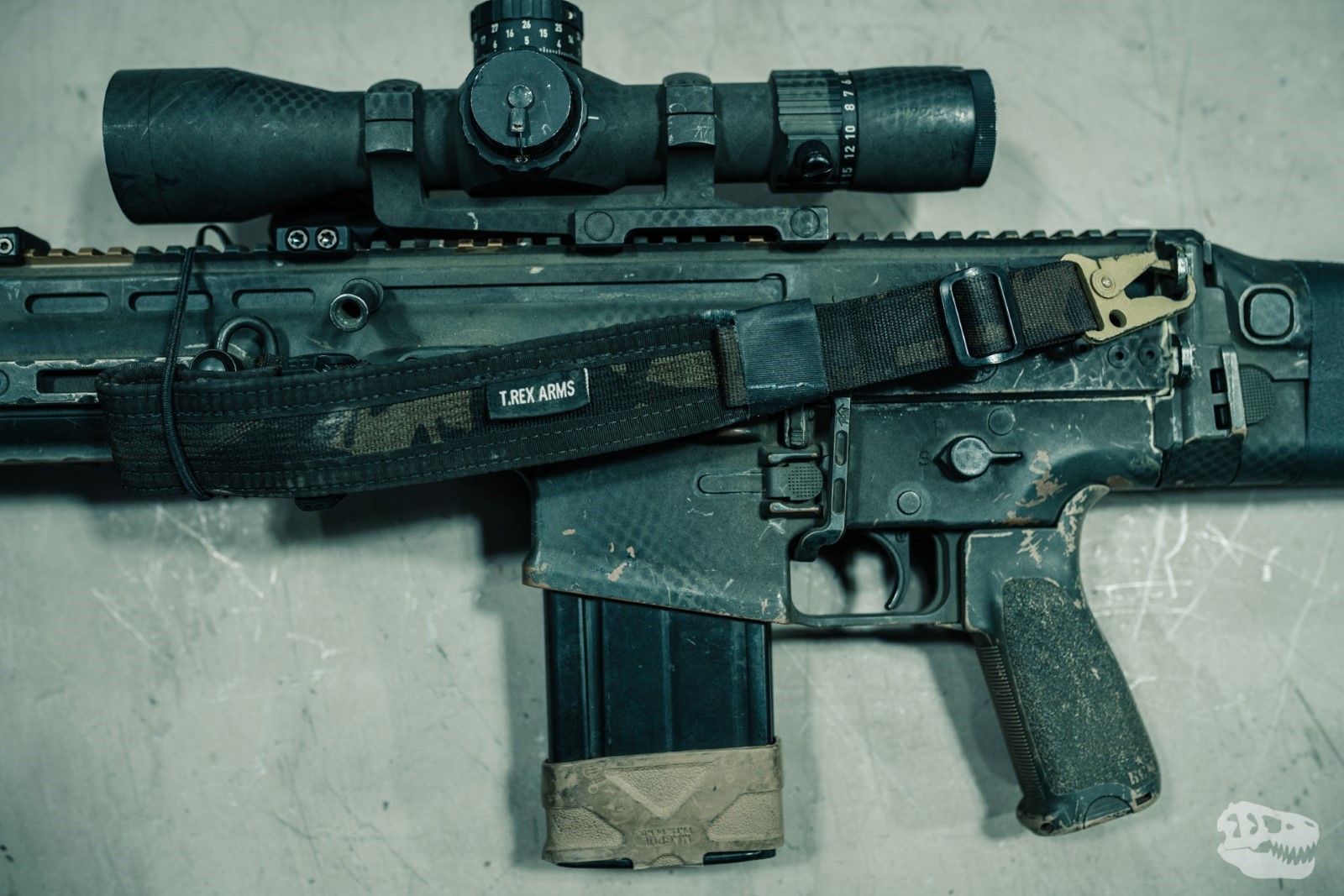 We opted for our own T.REX ARMS Sling attached via a QD Swivel in the front and a Clash Hook in the rear. The sling is stowed when not in use with the shock cord that comes included with our sling.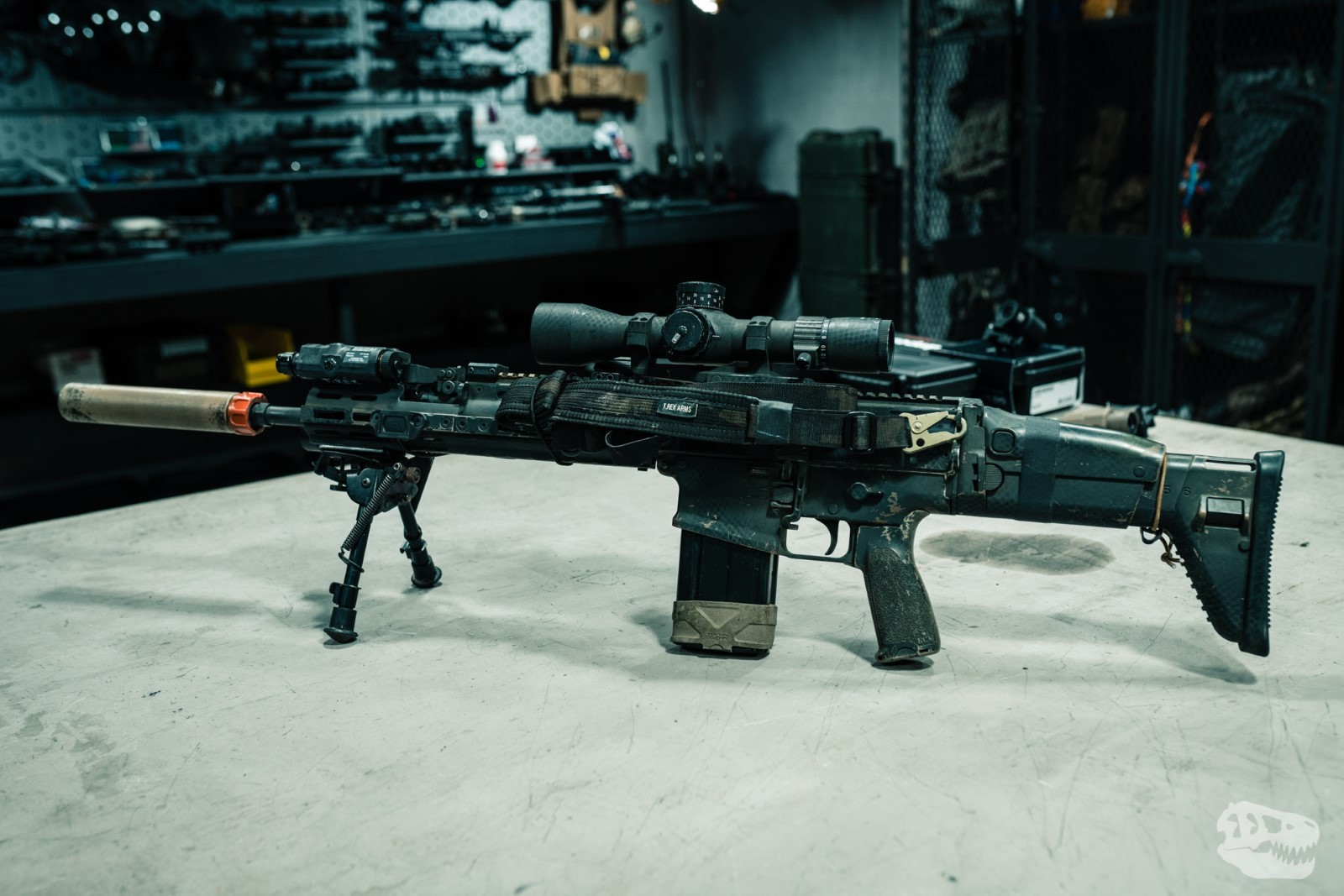 Build List
Lower
Lower Receiver — FN SCAR 17
Stock — Boot FN Stock
Grip — BCM MOD 2
Trigger/Trigger Guard — Geissele Super SCAR Trigger
Rear Sling Attachment— CLASH Hook
Upper
If you have any questions about this build or others you see on our website, please feel free to contact our customer service team at team@trex-arms.com.