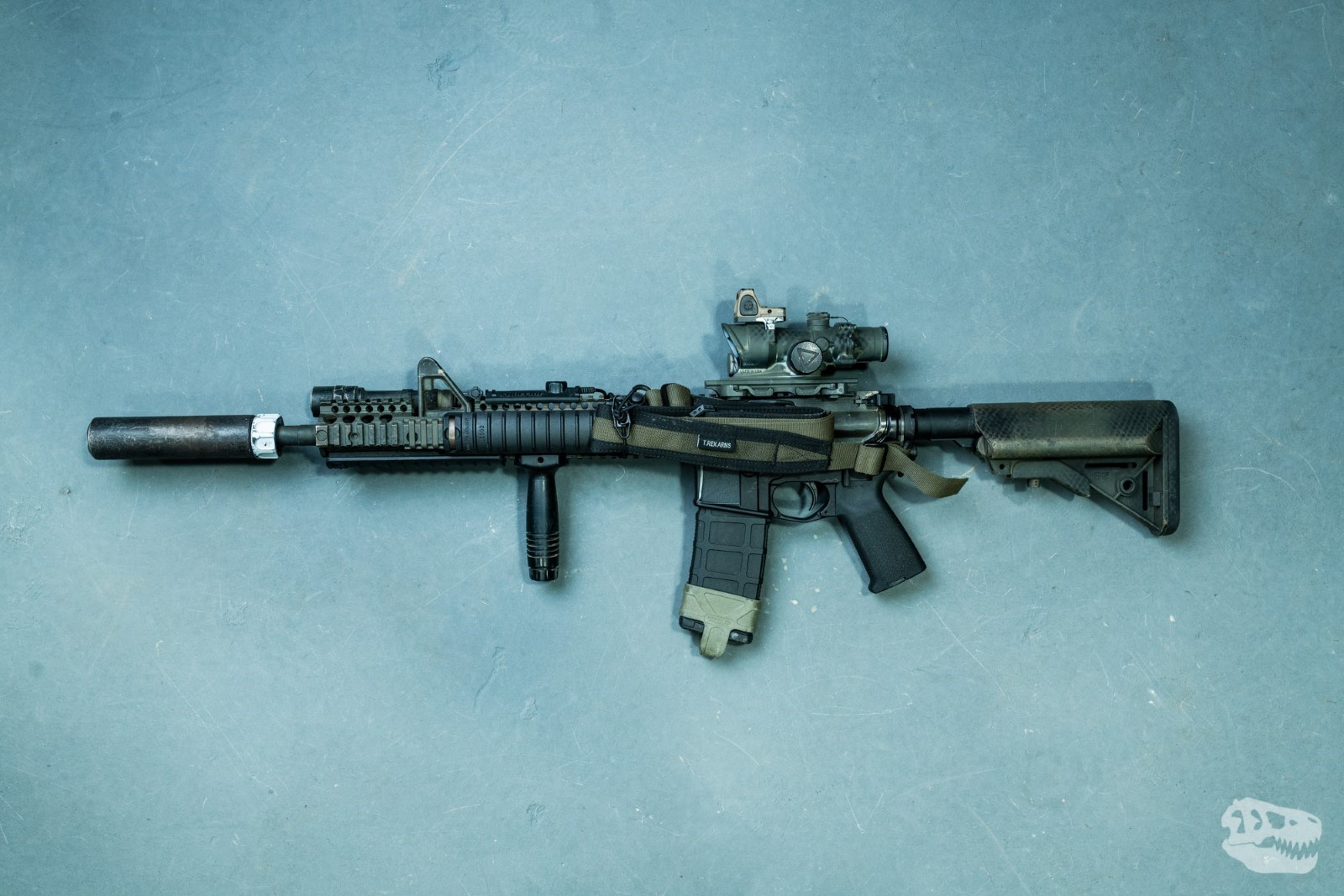 Not every build has an end goal in mind but if you want a 500-yard gun that is capable of sending multiple mags of ammo downrange while maintaining accurate hits, this is a great way to go. Starting at the front, we have a Surefire RC2 suppressor. Because these are known for durability and minimal point of impact shift, it's a no-brainer for this build. The three-prong flash hider under the can will still help with some flash mitigation if we do choose to shave weight by removing the can.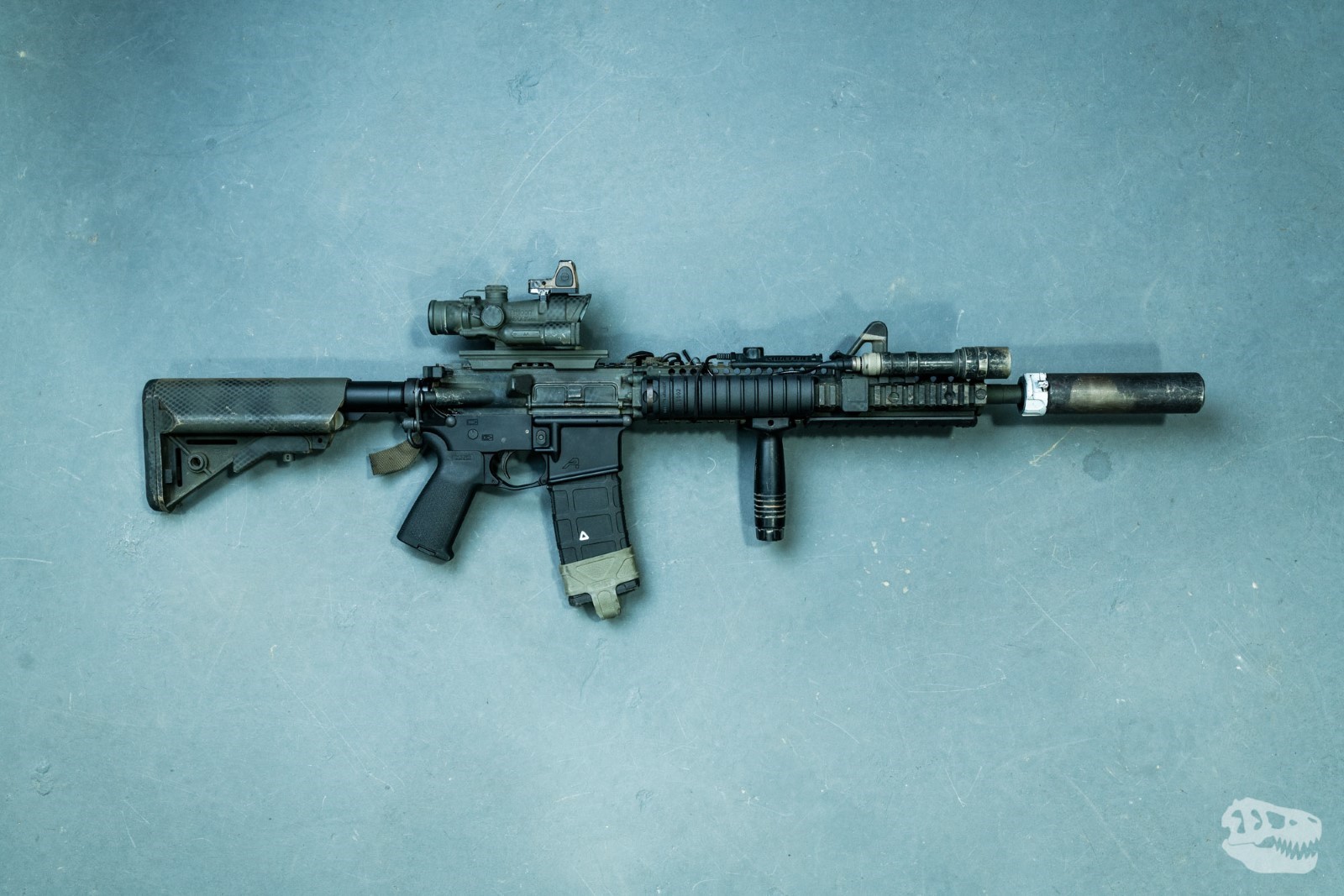 At first glance, the gun looks very heavy. While it is a few pounds more than we'd prefer to hike around with, the barrel itself saves us a lot of weight. The BCM 14.5" with a government profile does wonders under the handguard. On the other hand, the Daniel Defense M4A1 FSP handguard may not be the lightest, but it is ready to take some hits and will hold zero if we choose to add a laser. The Knights Armament rail covers and vertical grip help to bring back the 2000's era aesthetic but, more importantly, they protect the shooter from growing heat that comes off the barrel.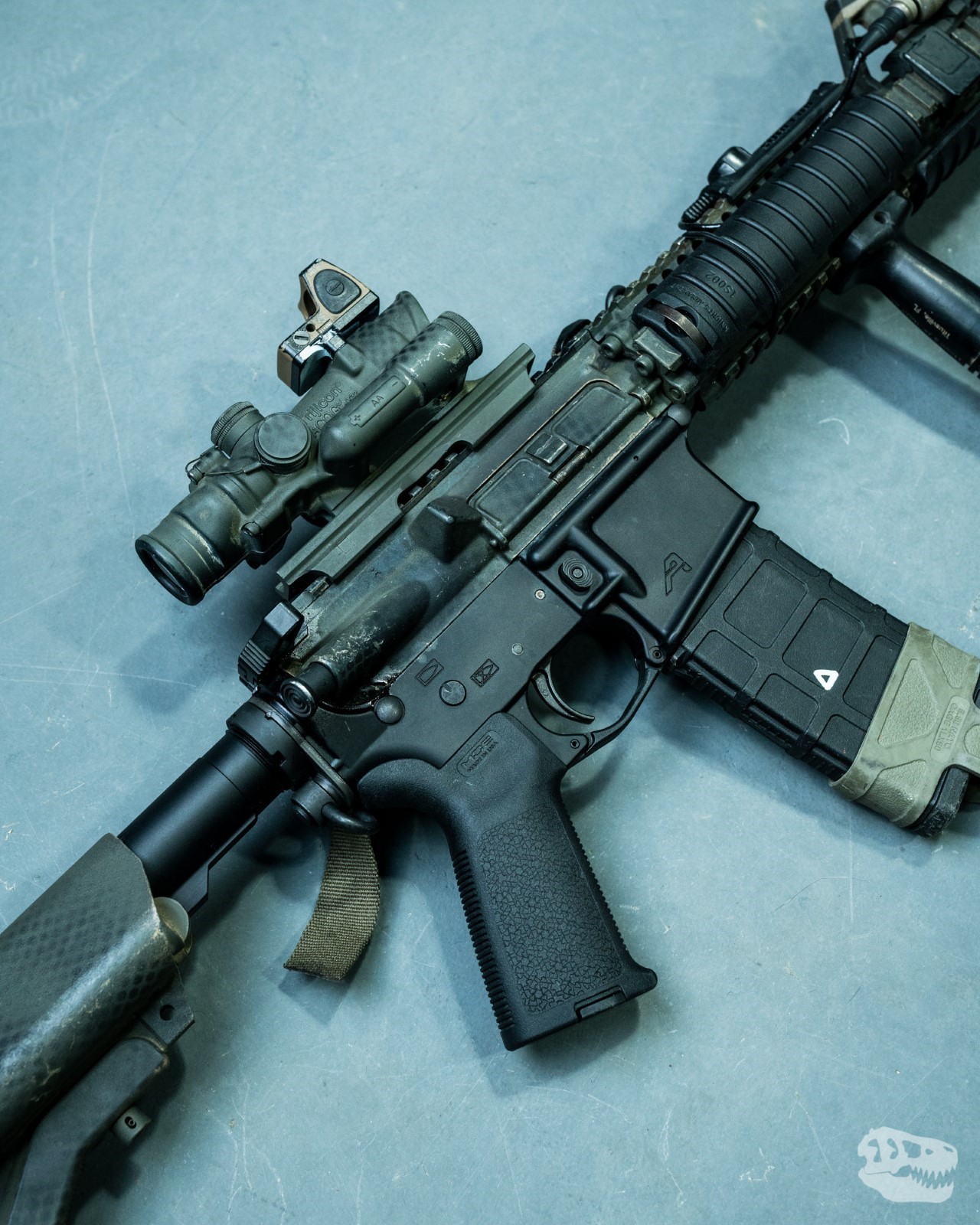 On this loadout, we opted for the Trijicon ACOG TA02 4x32. Now, because of the era that this build mimics, an ACOG may go unnoticed or one could assume that we installed it without a second thought. This could not be further from the truth. First, there are no moving parts inside of the ACOG - no external throw leavers and no exposed turrets. This means two things. One, the design of the optic provides a very durable sighting system. Two, the fact that there are so few parts inside this optic, weight is saved. By comparison, a Vortex Razor 1-6 comes out at 21.5 oz with no mount but an ACOG on the other hand is just under 15 oz. Lastly, the glass clarity on these optics is outstanding. The ACOG is mounted on an ARMS Picatinny mount.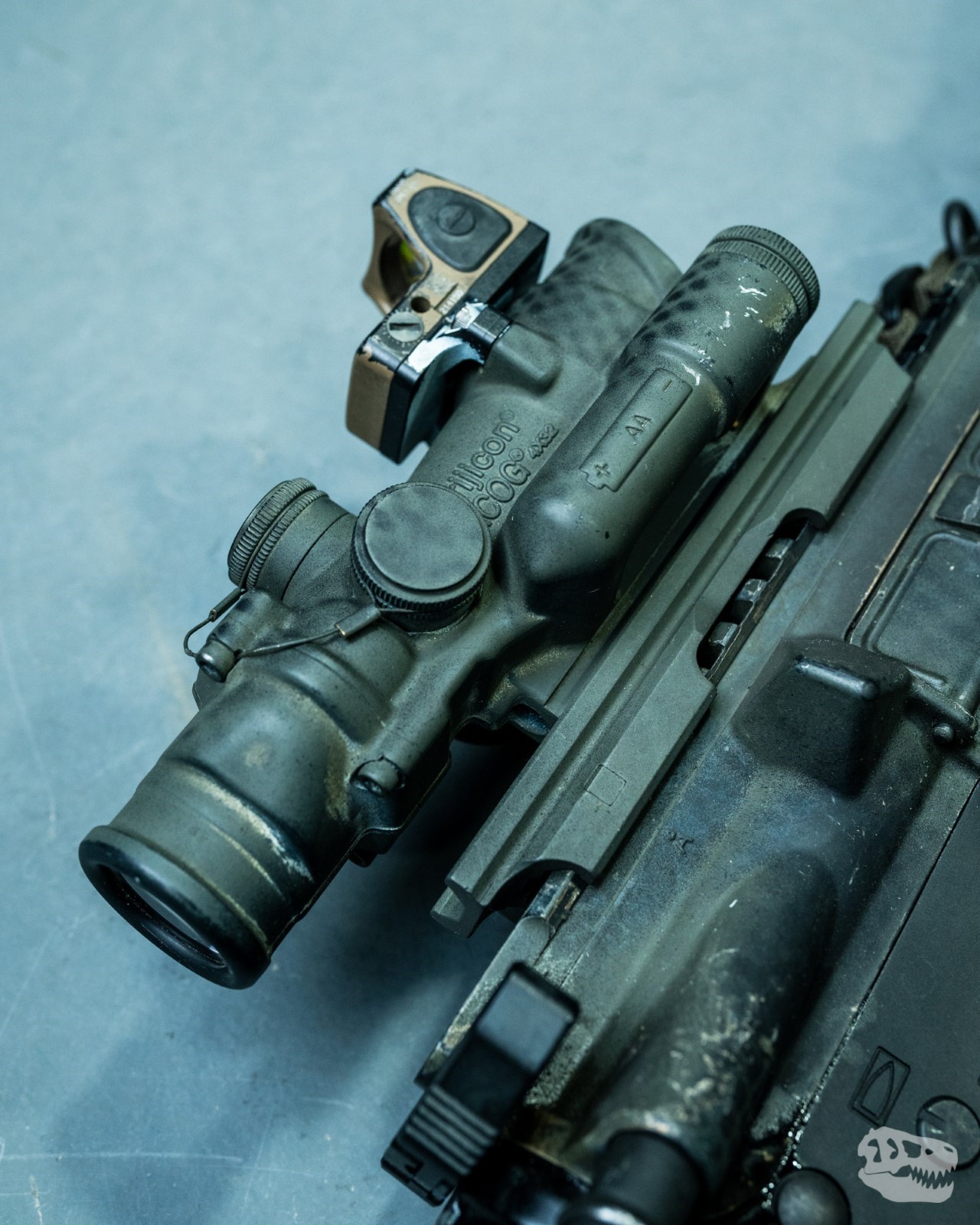 Next, we have an RMR (RM06) from Trijicon mounted up top. While this does cause some additional height over bore, it is easy to learn with a few quick reps. The other nice feature that we get when mounting a dot this tall is passive aiming under night vision. It can be difficult to get a tube behind an offset dot, but this is not the case with an optic this tall. With lots of dryfire and some range time, this setup is quite intuitive and easy to acclimate to.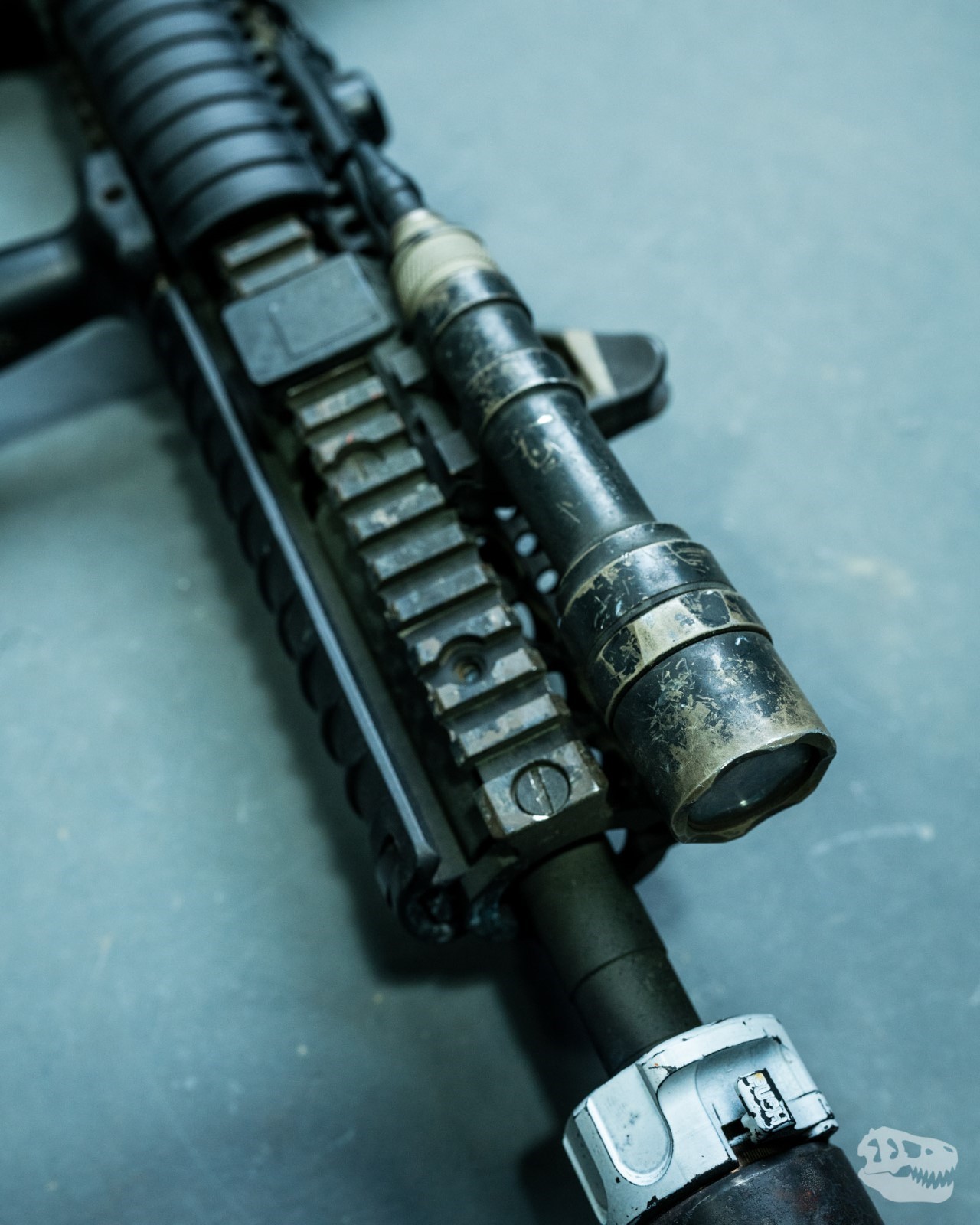 The Surefire M600 Scout Light is mounted to our handguard with an IWC/Haley Thorntail Offset Mount. By bringing the light higher up on the gun, it will cause any suppressor shadow to be under our illumination, instead of on the side.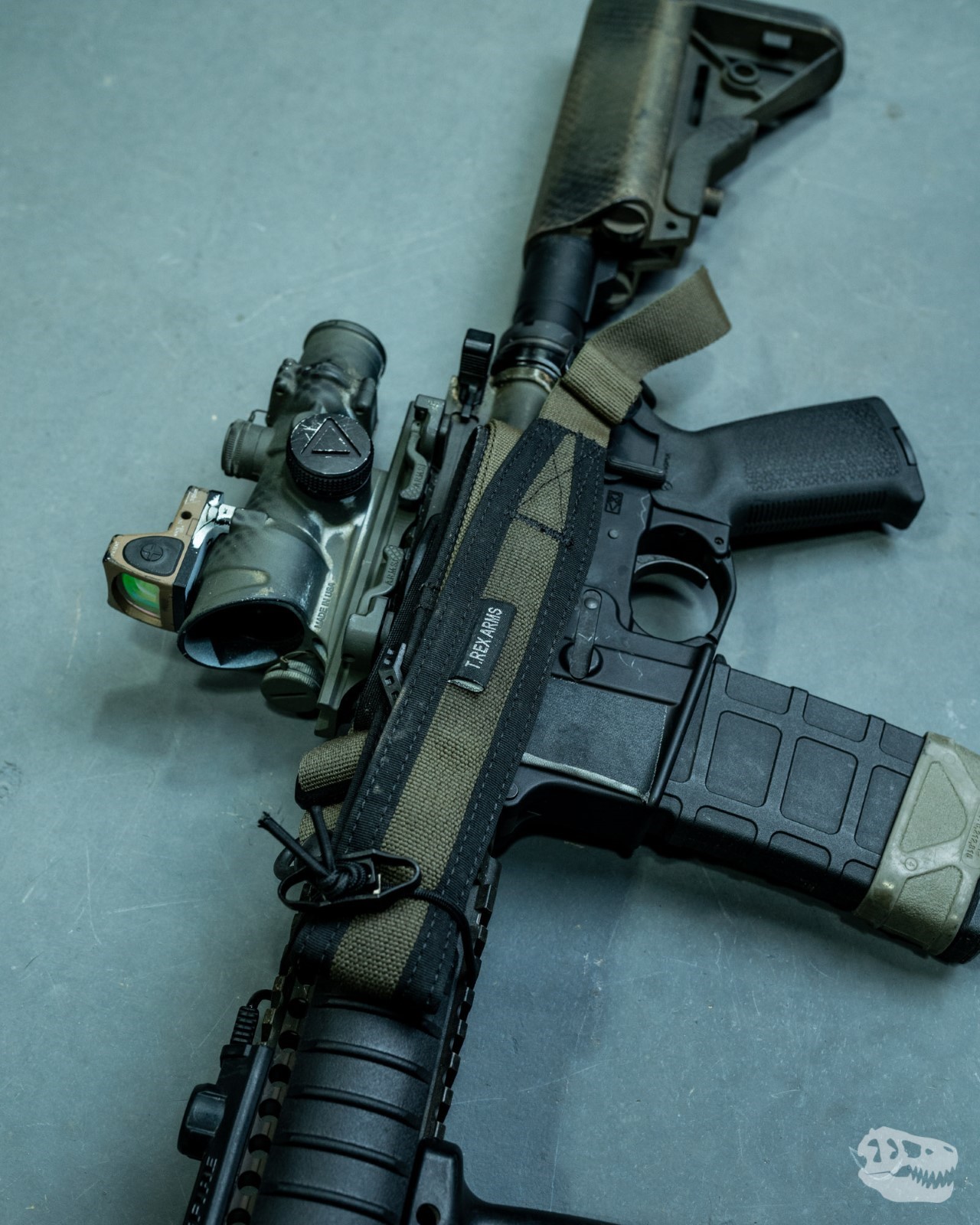 We also opted to include a Radian Raptor Charging Handle in this build. Ambi charging handles are not always necessary but when prone, clearing malfunctions or shooting off-hand, they sure are nice to have. Out of all the aftermarket charging handles we run, the Raptors are our favorite, having never broken or bent on us. It's safe to say that they are a "go-to".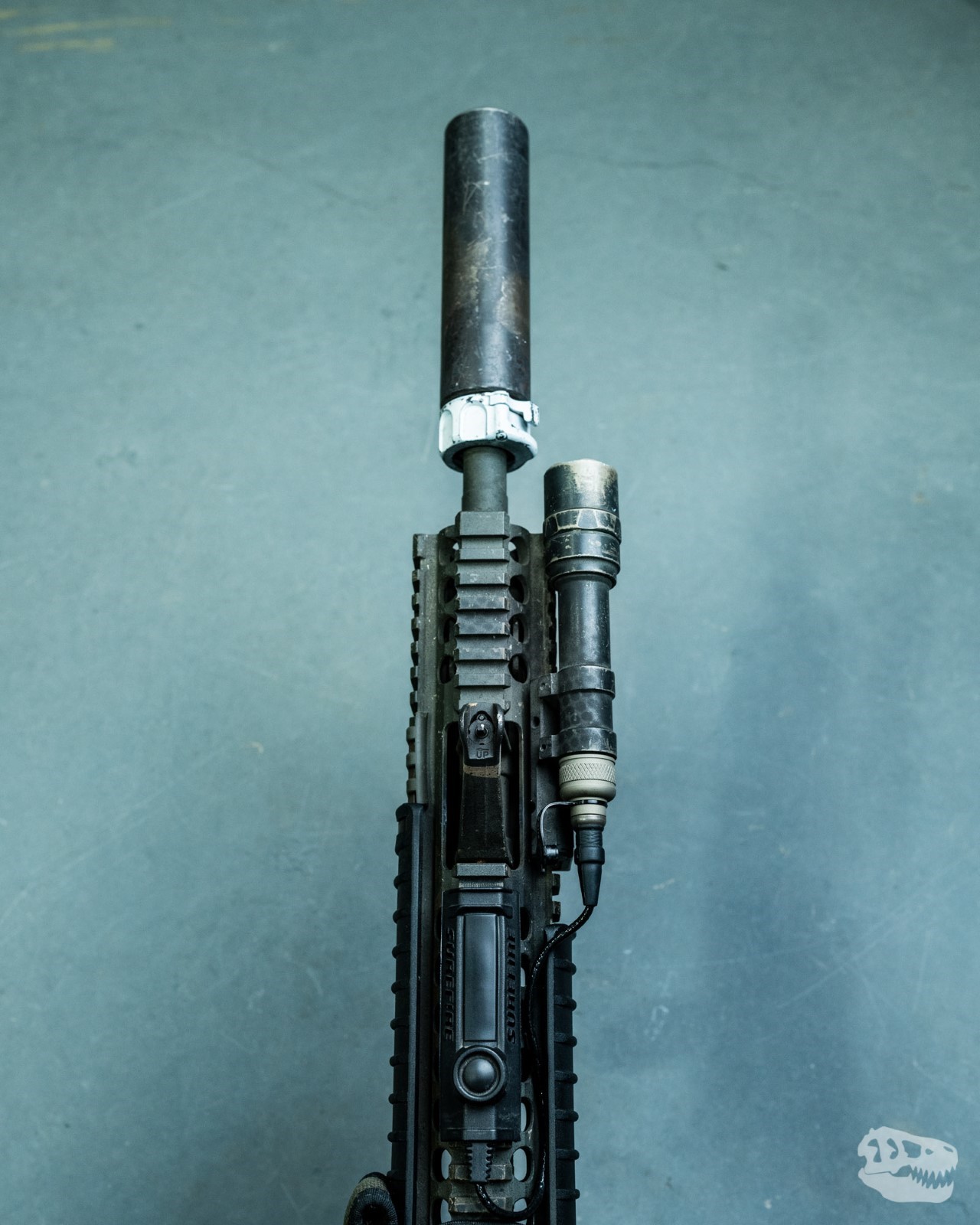 One may wonder what it feels like to look through a magnified optic with a front sight in the way. The truth is, anything past 2-3x (optic depending) will still give you a clear sight picture. If you look for the front sight through the optic while hard focusing on a target in the distance, you may find a slight haze at 6 o'clock, but in reality, it's not an issue. Having the fixed front sight is ultimately a nice touch to have, as it serves as a consistent sighting system if needed and a pinned gas block.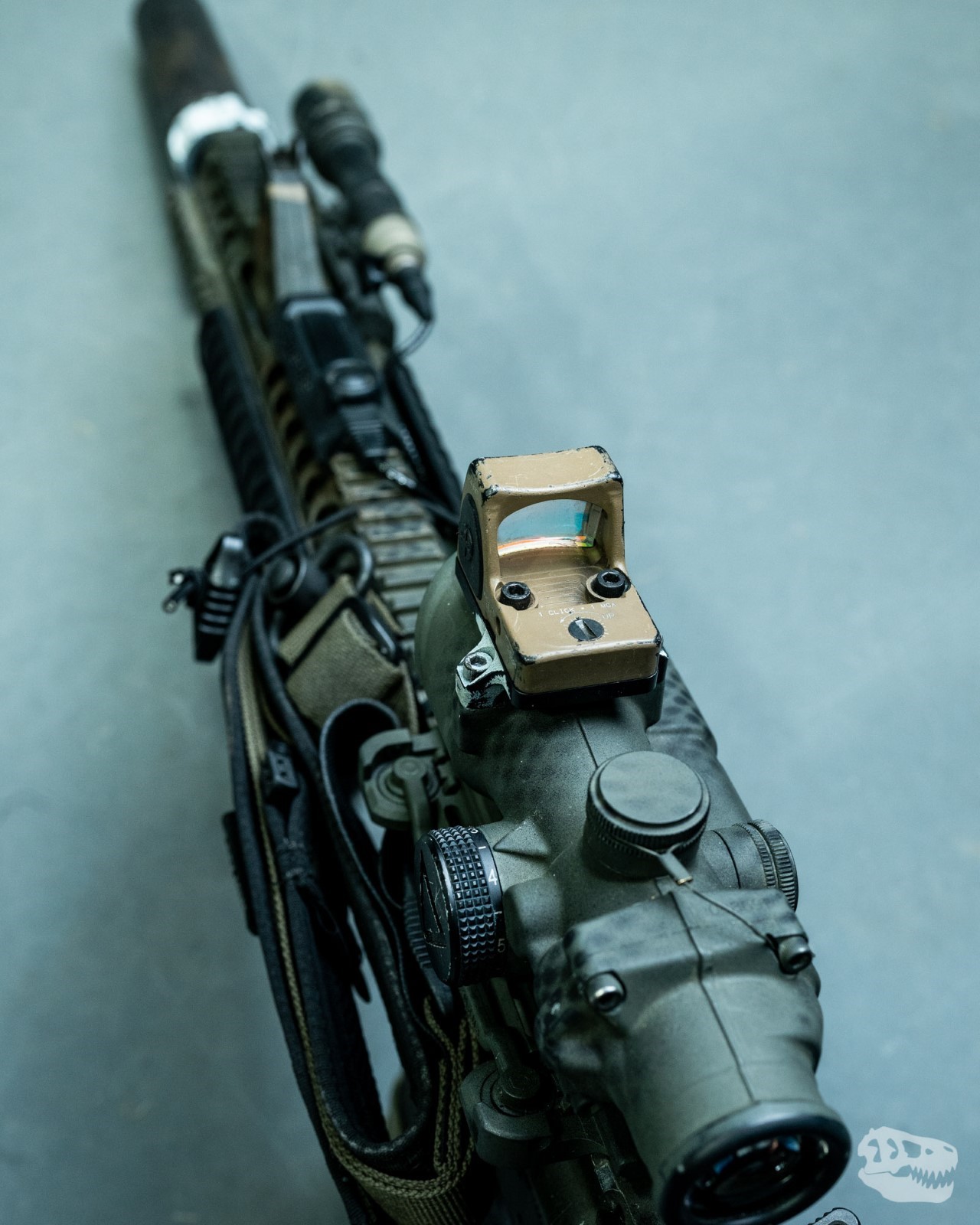 The build really comes together with a T.REX sling, stowed on the left side of the rifle with a shock cord when not in use. Then there is the signature T.REX ARMS rattlecan paint job which solidifies this loadout as one of our go-to builds.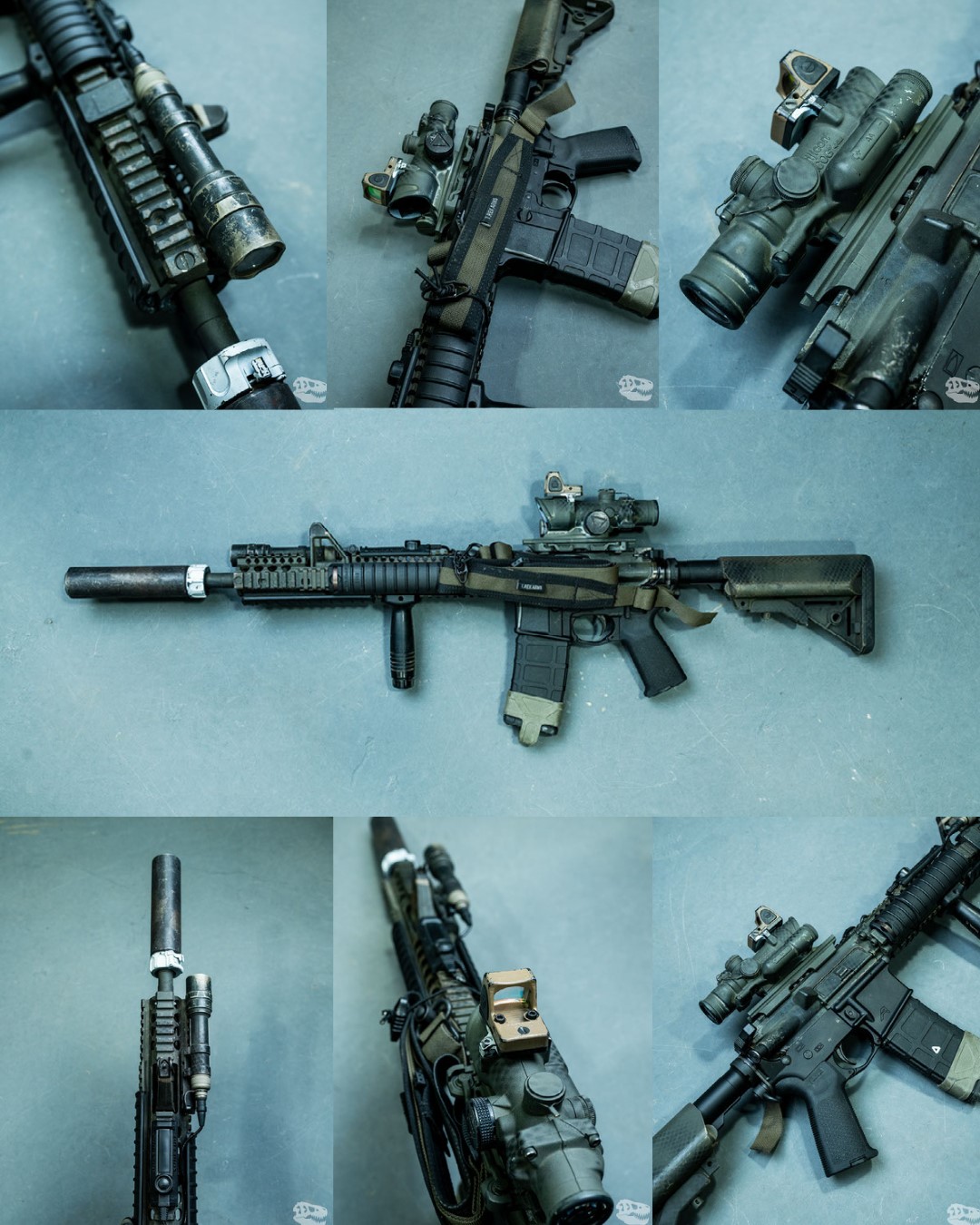 Build List
Lower
Upper