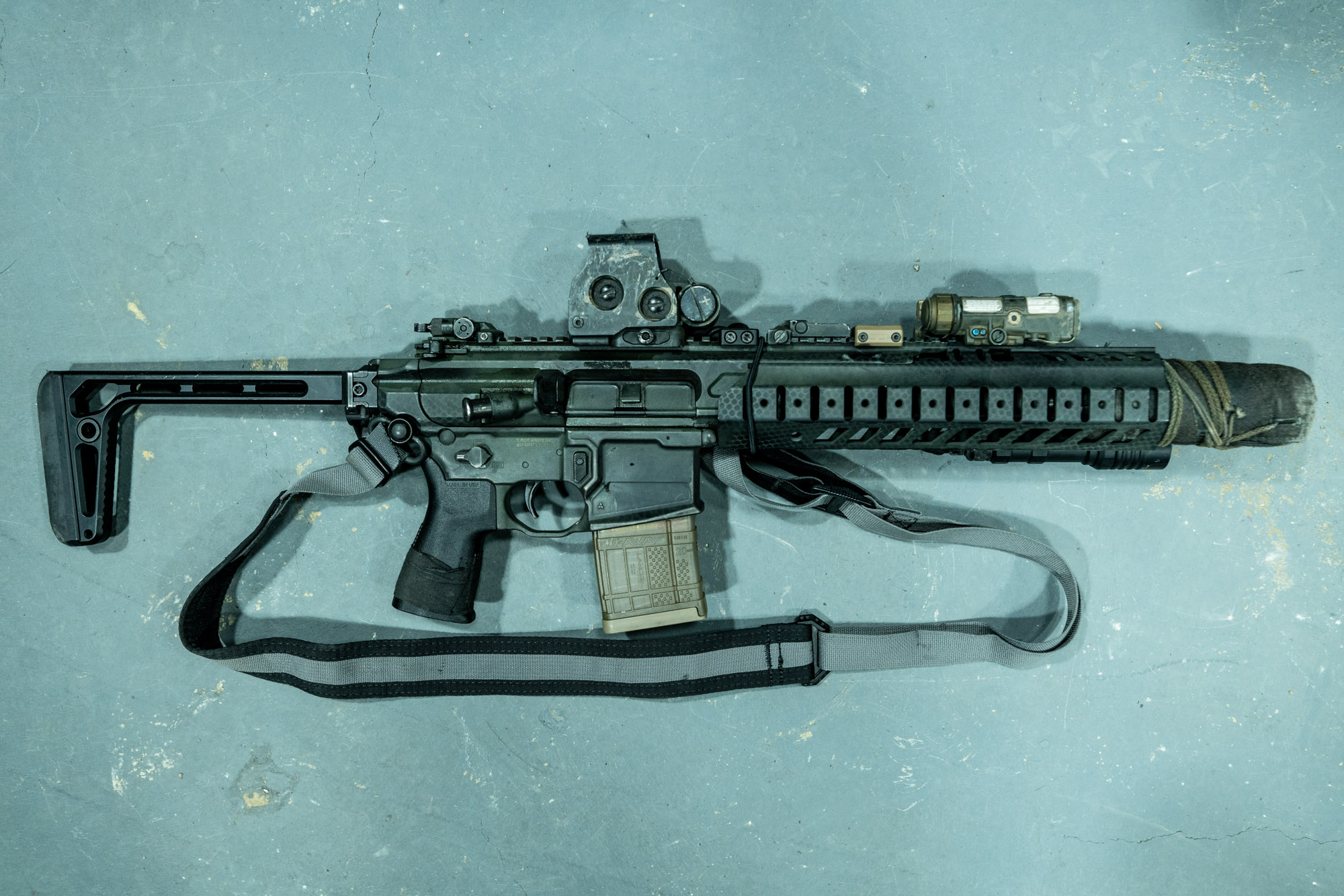 This MCX build has a lot of interesting features that we could jump to, but let's touch on the design of these rifles first. Piston systems have been installed onto the AR platform for years with little success. They add bulk, wear out the internals quickly, and sometimes don't even work. On top of that, very few companies have successfully produced compact, 300 blk rifles with a piston system.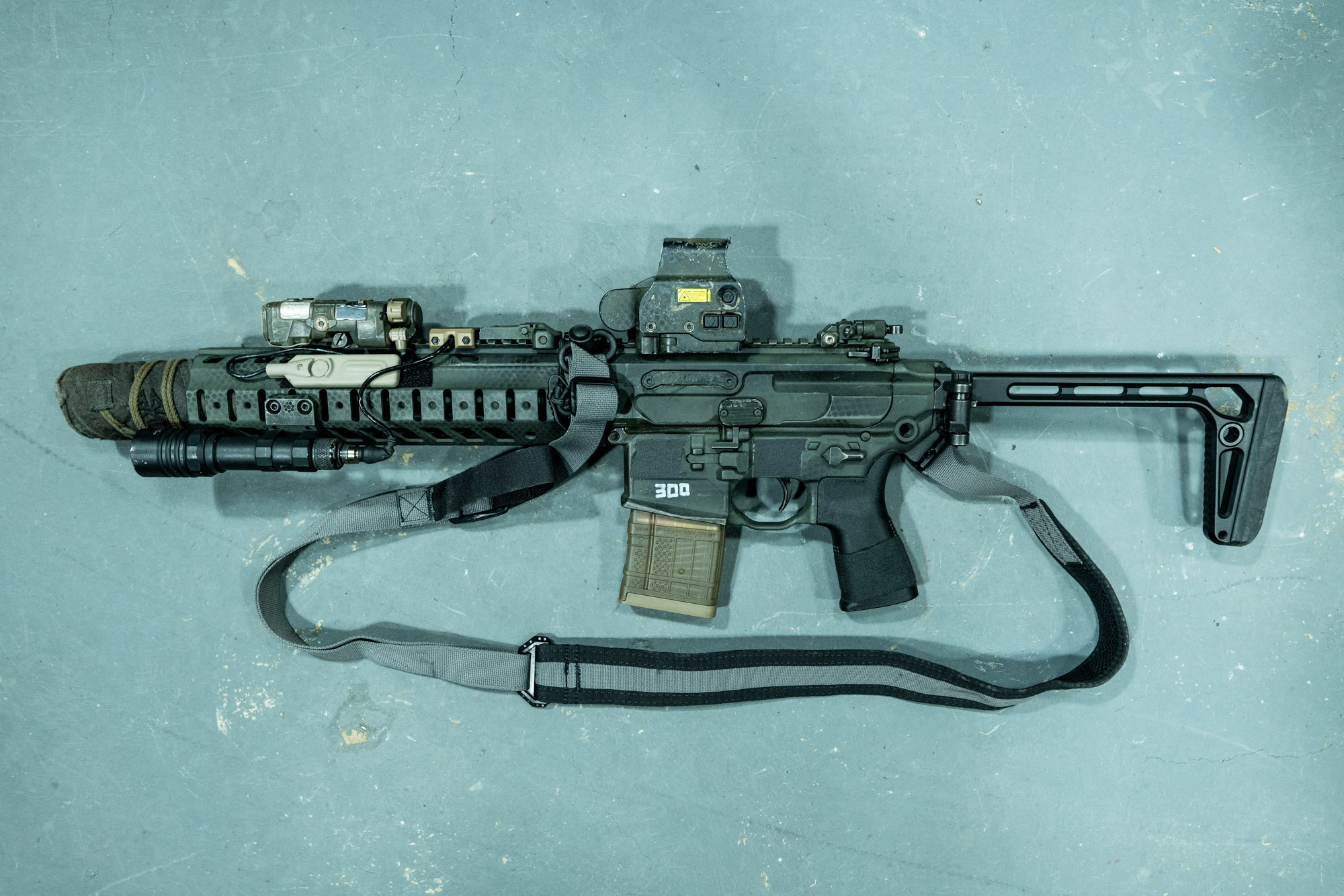 Because Sig went back to the drawing board and designed their own gun around a new piston system, we arguably have the best personal protection rifle ever produced. Much like everyone else, we approach new products in this industry with skepticism. All new designs must earn the right to be trusted. By now though, the word is out on these rifles. They run very well. So well in fact that special forces groups like CAG have adopted this platform, commonly known as the LVAW (Low Vis Assault Weapon). Ours isn't exactly like theirs, but very close.
The need for a rifle like this came out of the weakness of both the MP5SD and the AR platforms. Despite all the strengths of the SD, it still shoots a lightweight, subsonic bullet and has limited range. The AR platform (traditionally chambered in 5.56) does not have very good ballistics with a barrel under 10" and is still very loud with a 6" suppressor. As 300Blk became more popular, there was demand for a 6" barrel and 4-6" suppressor that would run on an ergonomic rifle. With a folding stock that allows for the gun to still function, AR style controls, and a hard-hitting round out to 100 meters, it's no wonder that a handful of SF teams picked this up.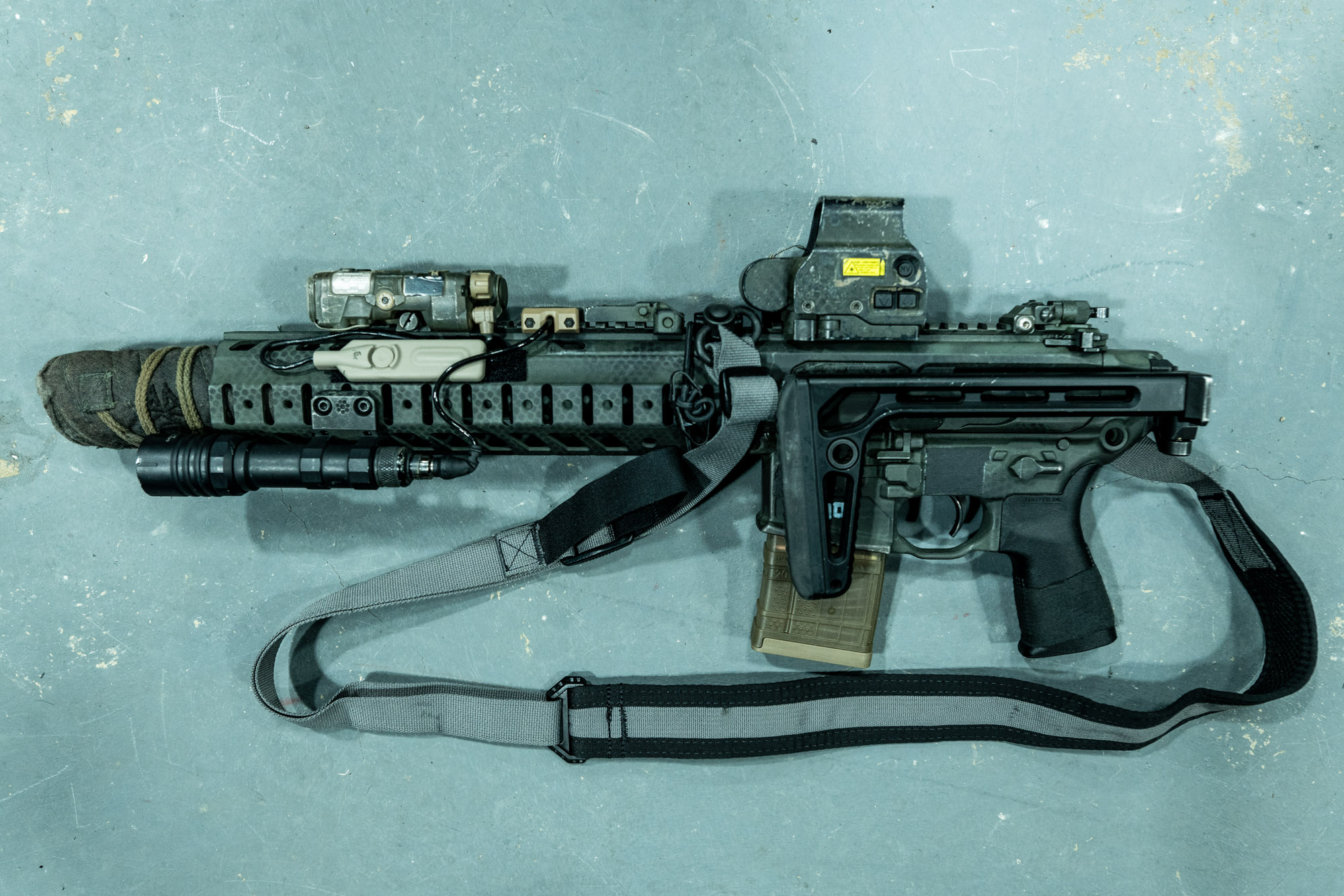 One component that sets this rifle apart is the handguard. This is the BLK Widow by ALTRD. Instead of using an M-LOK or Keymod style, it receives screws and thread pattern to match M-LOK specs. No need for the rectangular nut on the backside to install. Because of the growing popularity, these are very hard to find but we were lucky enough to snag this one.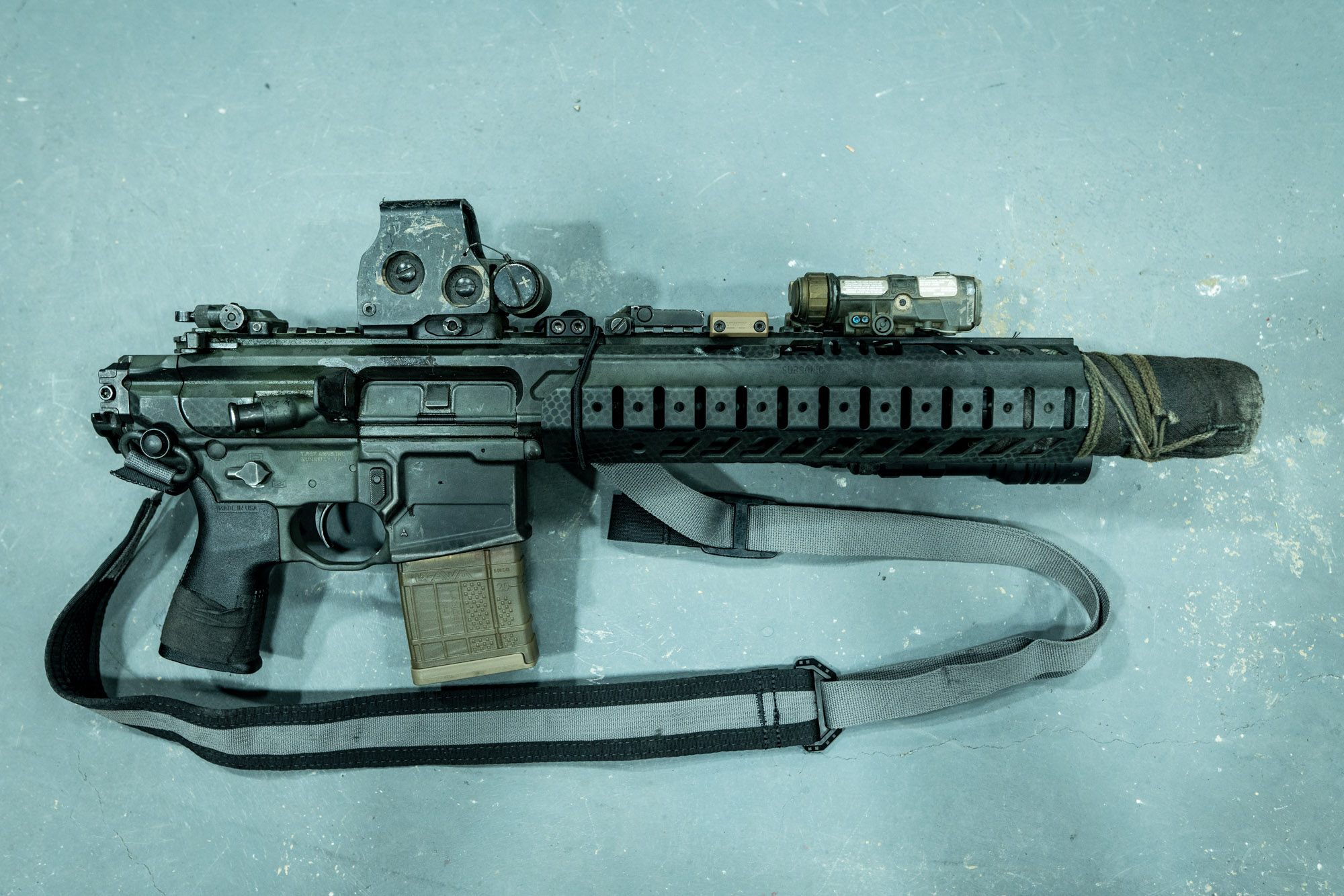 As mentioned above, the piston system that Sig designed was a necessary endeavor. One more thing that they accomplished with this platform was capturing the recoil system in the upper. Like an AK, the recoil system does not need any space in the stock to function. This allows us to shoot the gun with the stock folded. It isn't always necessary but when in confined spaces it makes a world of difference.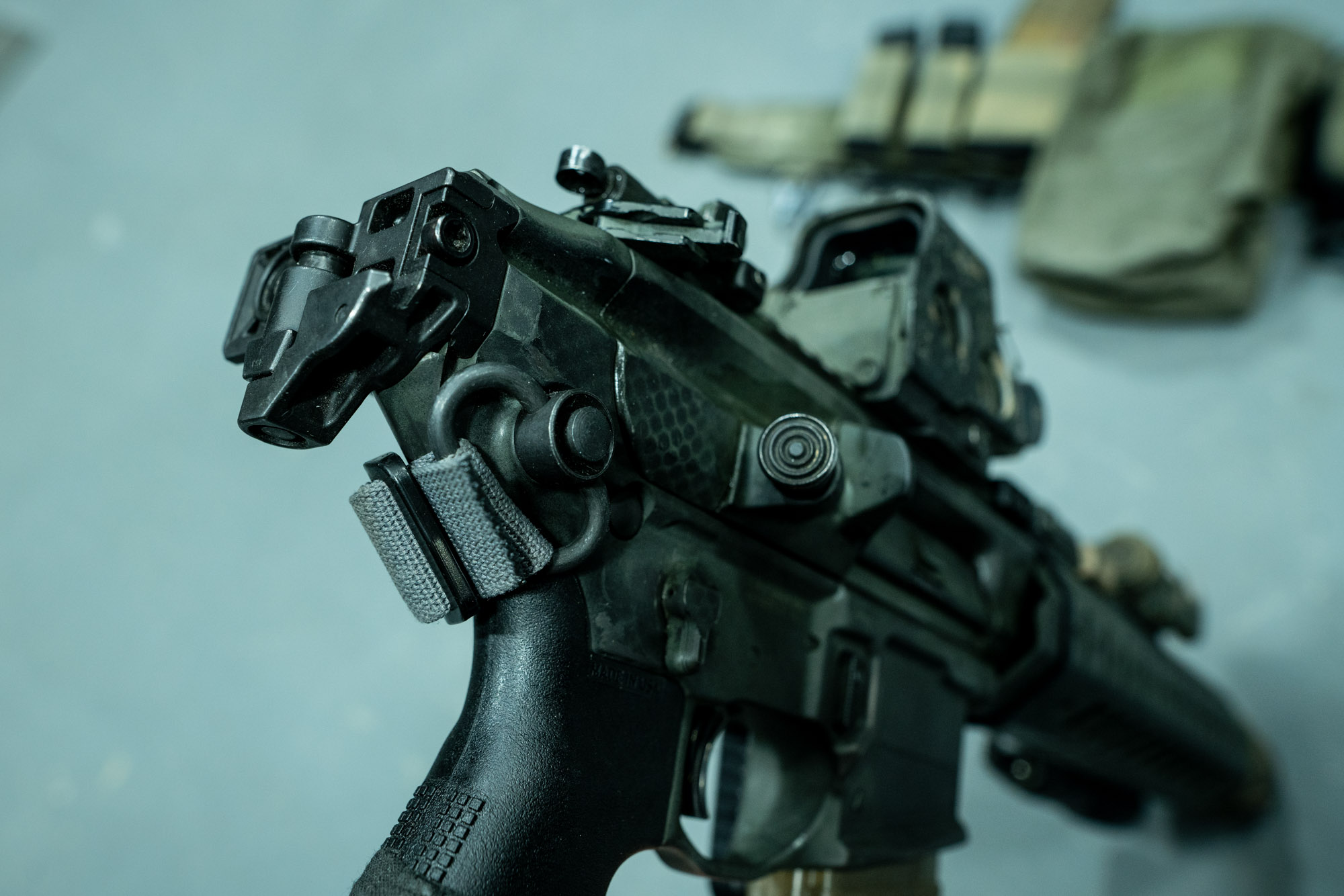 We choose to install our sling point on the right-hand side of the gun for one primary reason. When activating the safety and breaking the gun from high ready to low ready, the knuckle on our right thumb makes a lot of movements. If we were to attach the sling on the left-hand side, it would make a lot of unnecessary contact. To each their own, but we have found this to work best.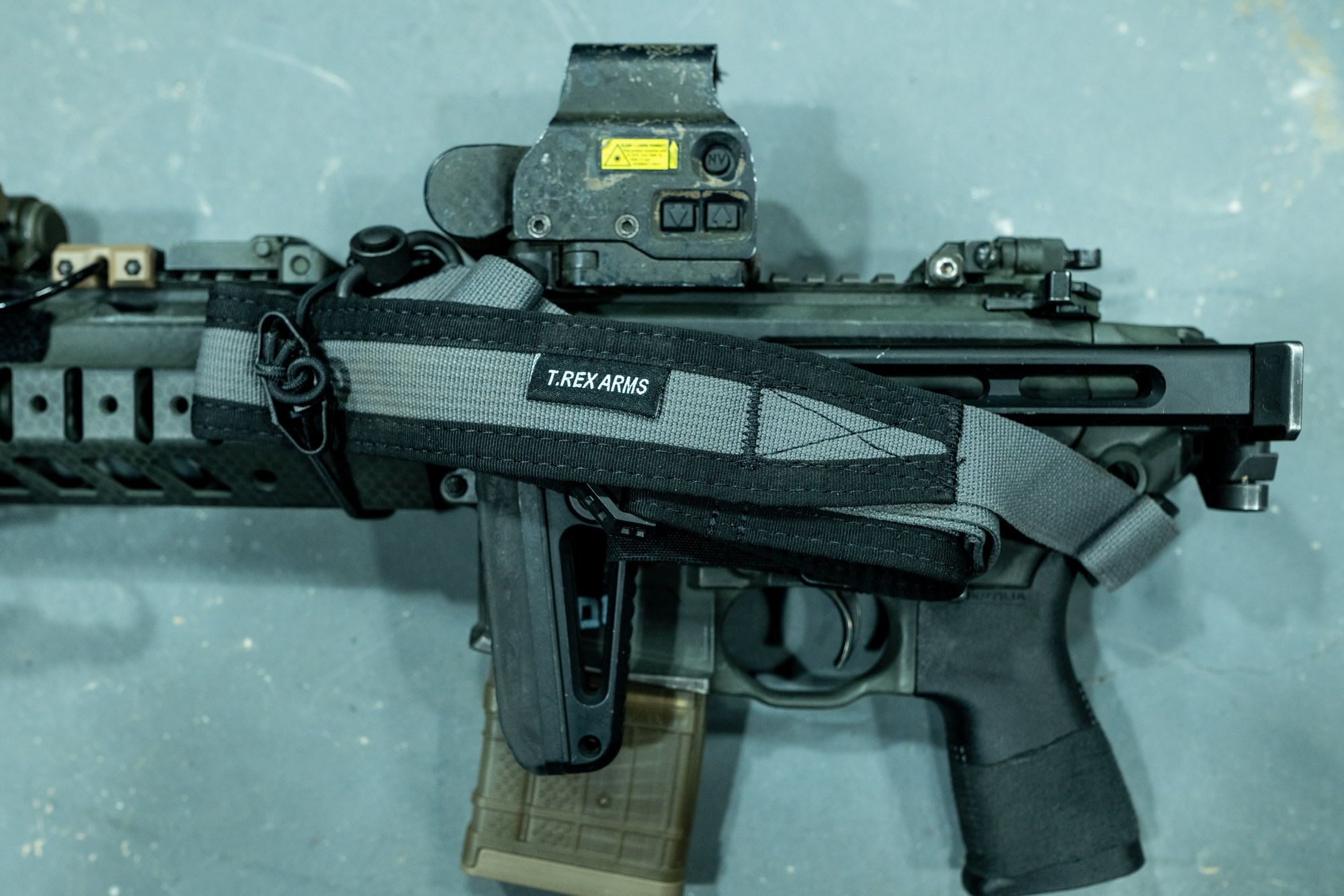 The LVAW is an ideal bag gun and for that reason, we chose our own sling. Yes, we still test and use slings from other companies, but we keep coming back to ours because it lays the flattest when compressed to the rifle and saves space when packing kit in a bag. Another cool feature with the way this sling and stock are stowed is that both can be deployed in one motion by flipping the stock around.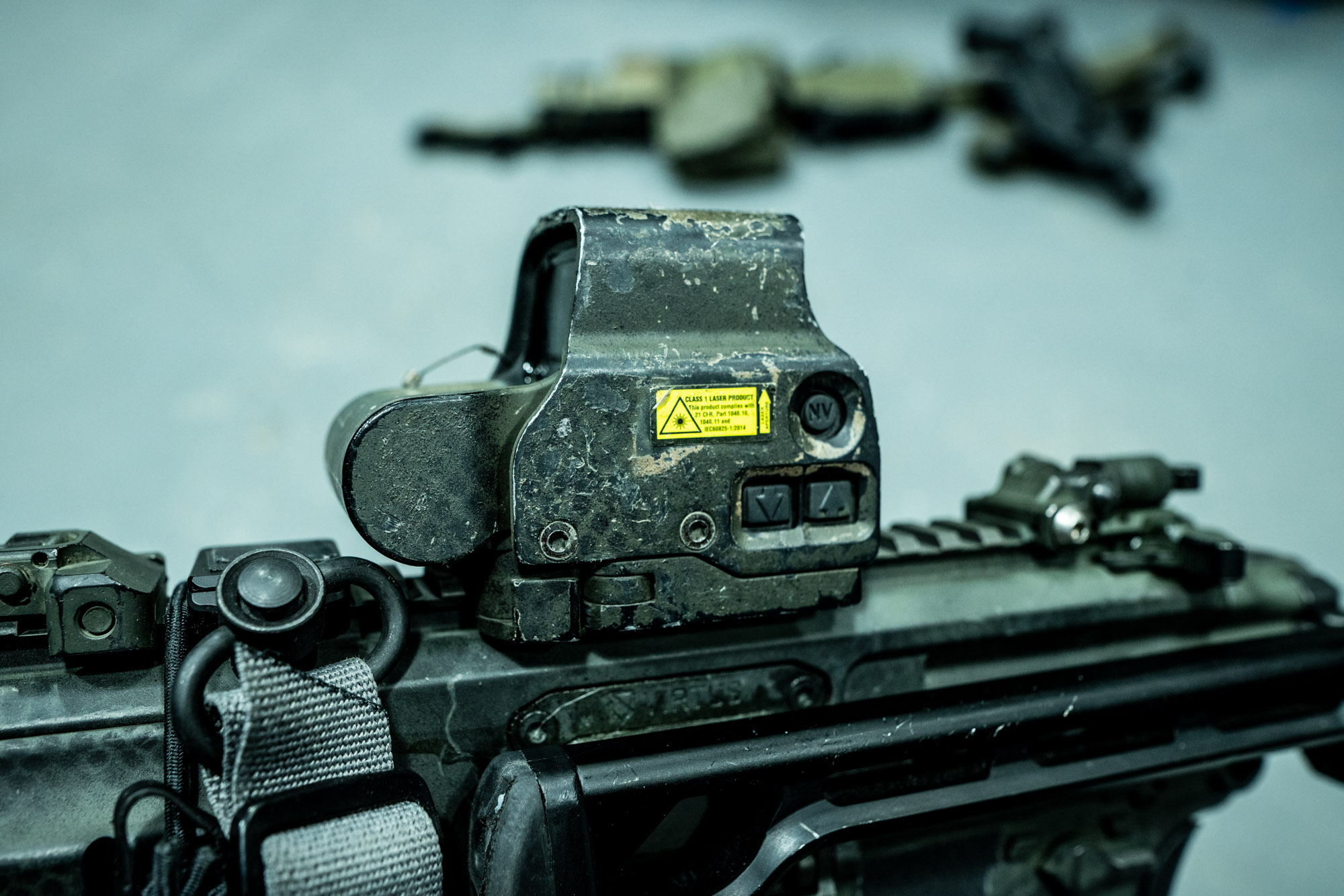 EOTECH has been proven and trusted for years. Their durability, glass clarity, lack of parallax, and reticle style are outstanding. Still, there is one complaint that seems to come up, and that's battery life. While the battery life does not compare to something like an Aimpoint, this EXPS3-0 does have some systems in place that help. After turning the optic on, you can select "run time". If you push the up button last, the optic will be on for eight hours. If you select the down button, it will turn off after four hours. So, we tend to set our optic brightness by pushing the up button last. Inside of that eight-hour time period, daylight and situations will be changing anyway and you should be attuned to your optic brightness much like your EDC optic.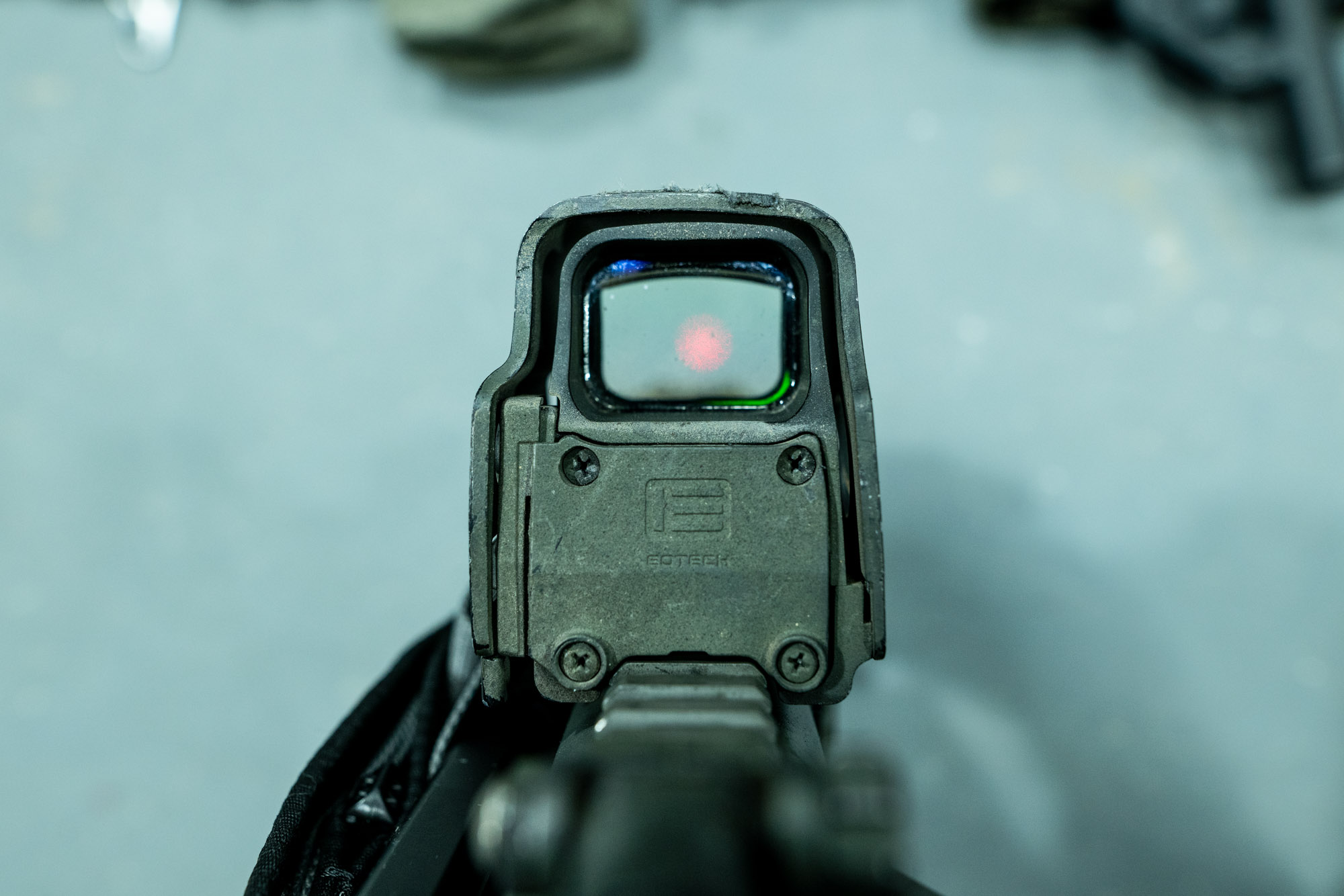 Painting the optic is a personal preference but unlike rifles, the optic will need some prep work. Make sure you don't paint the glass (...duh), the windage/ elevation dials, or the brightness settings. Some tape and time will save you a headache down the road.
Flip-up Irons are becoming less of a requirement as optics grow in durability. Still, if you have the money to spend on them, the Knights Armament 600M micro rear has become an industry standard. Yes, the Marine Corps has used them for years and yes, they are spendy, but they also seem to work the best. The best feature of the Knights irons is the toolless adjustments. Once you know what you are doing, the sights are designed to shoot out to 600M (calibrated for M193, shot out of a 14.5" gun).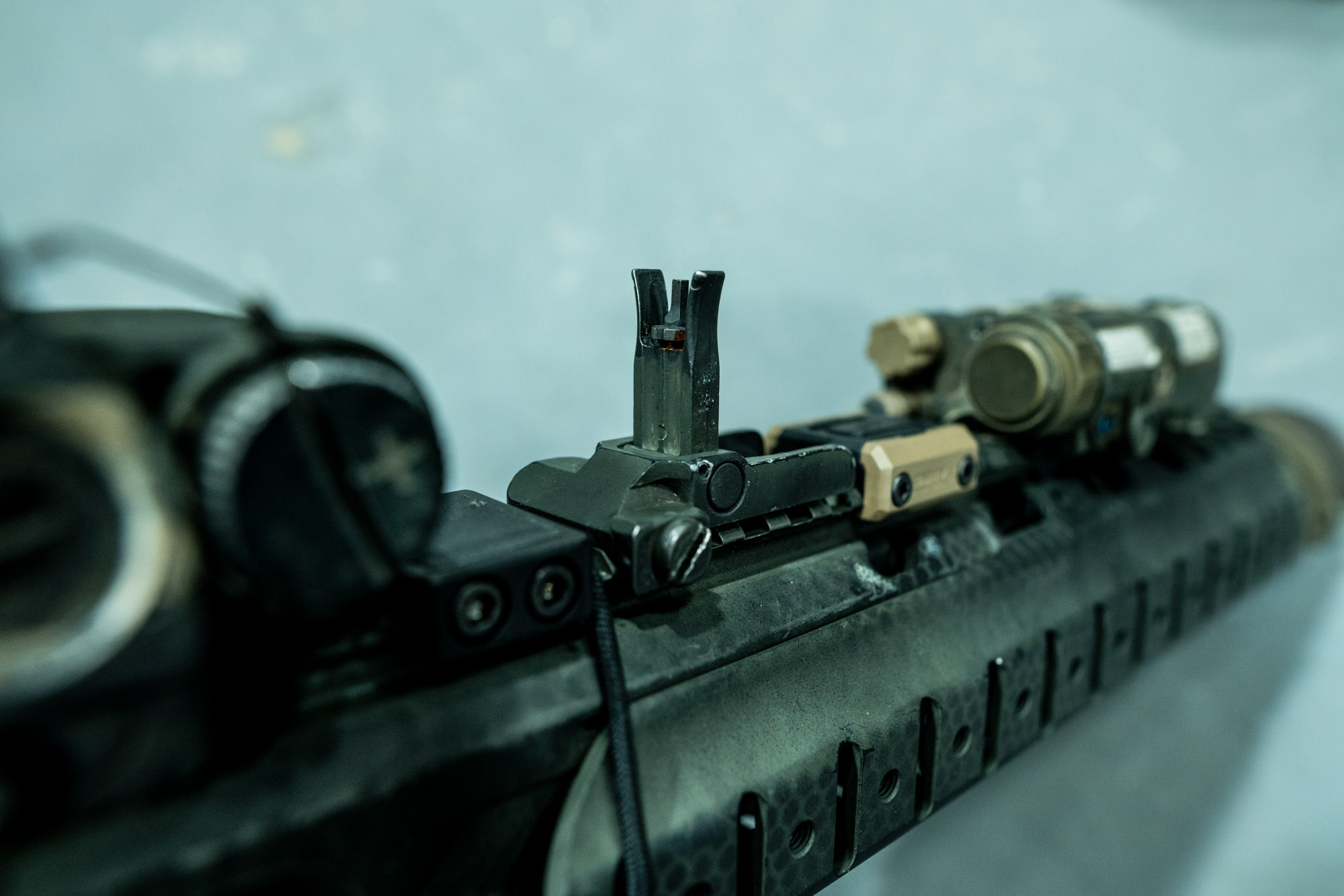 Knights also makes a few different front sights. This M4 Front was originally designed for SOPMOD rifles but has been used on a variety of professional guns over the years.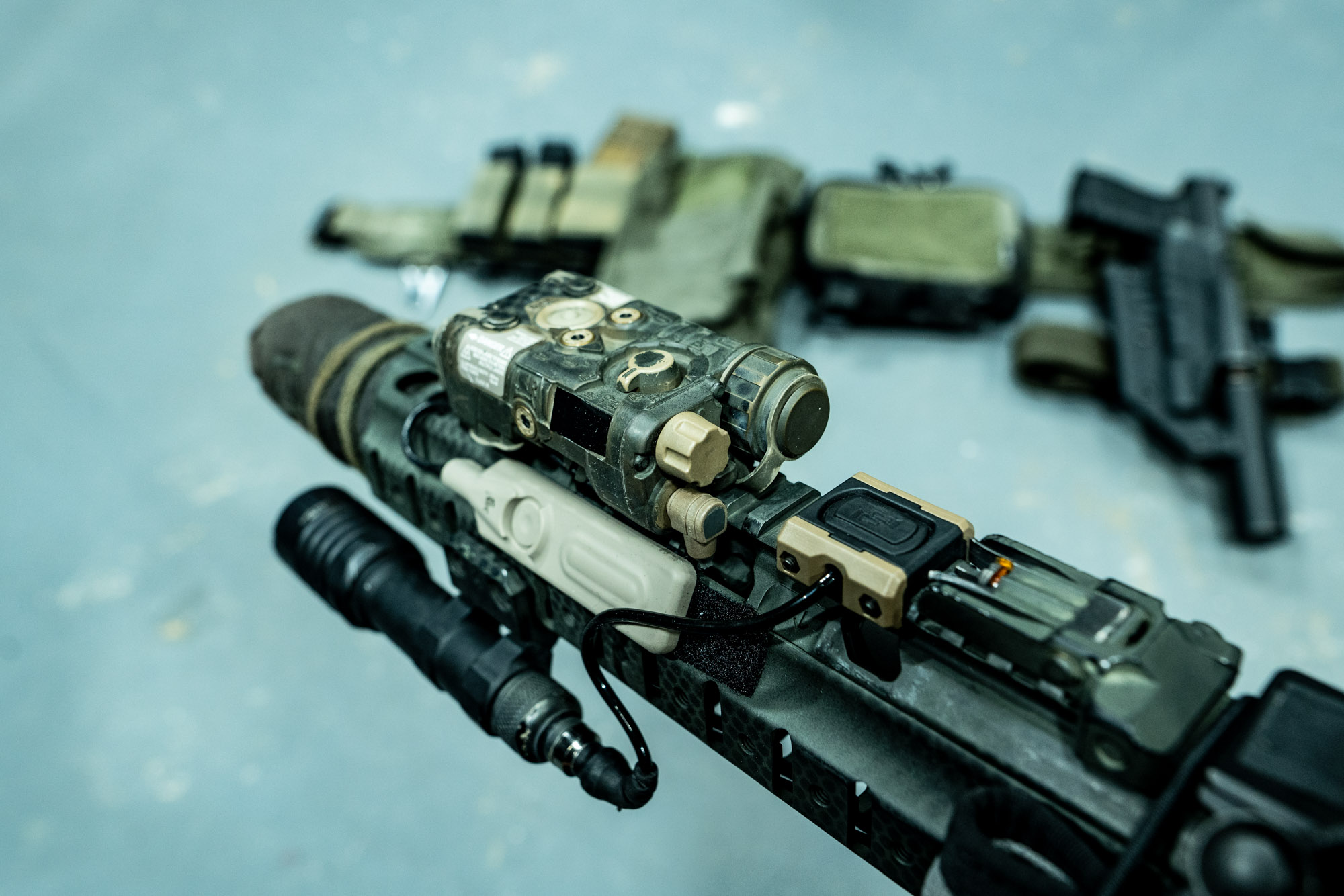 One downside to short rails is reduced rail space. For some, it may not be an issue but on this build, we had to use a Modlite ModButton Lite behind the NGAL in order to save space. If you are setting up a gun this way, take time to ensure the pressure pad does not get in the way of battery installation on your laser. The ModButton runs down to a Modlite big body OKW. This light was installed on the left-hand side because the stock folds that direction. If the gun is going in and out of a bag, it helps to keep the bulk and snag points in one location. At this time, the NGAL is probably our favorite laser in the "full power" category. Still, it has some drawbacks. As you can see, the activation button is pushed forward on the housing and is smaller than other designs. For this reason, we tend to use the provided pressure pad.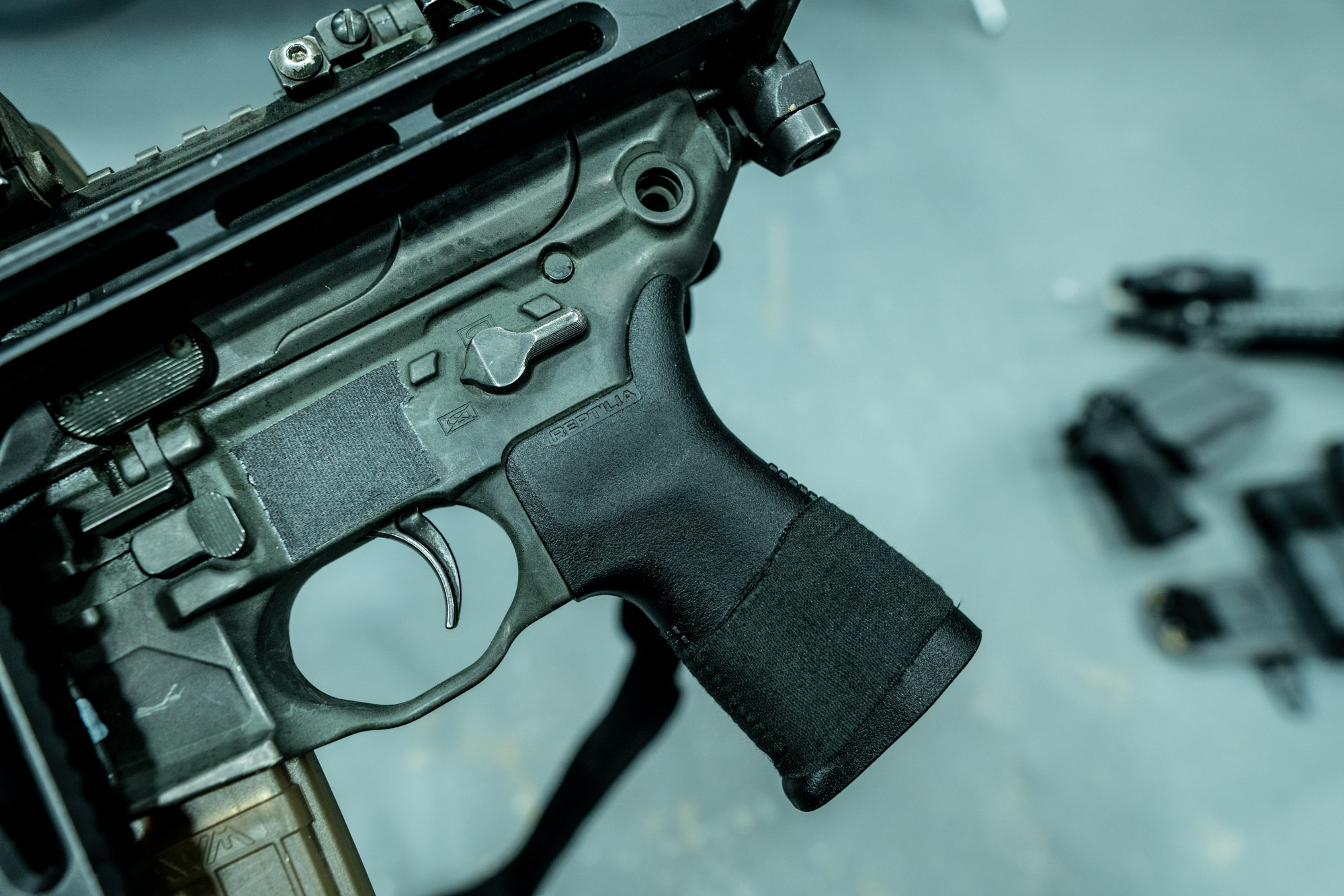 The Reptila grip was installed as well because this is a bag gun. The low profile and short length help to reduce snag points while also giving the average hand size a full grip. Think Glock 19 length VS. a Glock 17. After some use though, we found the texture to be slippery after sweat or rain gets to it. For that reason, we added some Goon Tape.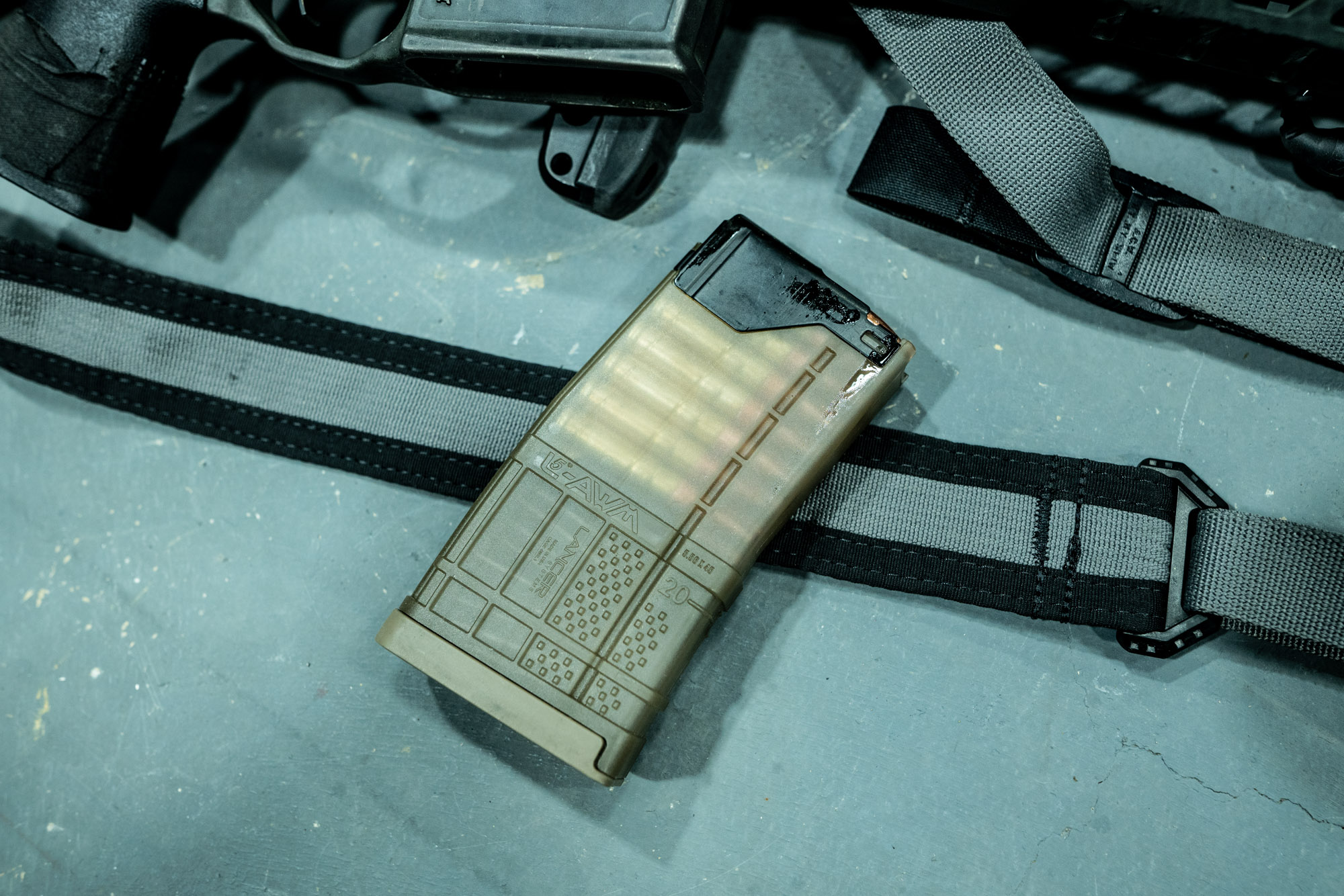 Lancer mags are used for 300 Blackout in our armory. Not only do they look different enough to tell at a quick glance, but they also feel different. This does matter if you find yourself shooting in the dark. Due to their minimalism, 20 round mags are often used for bag guns.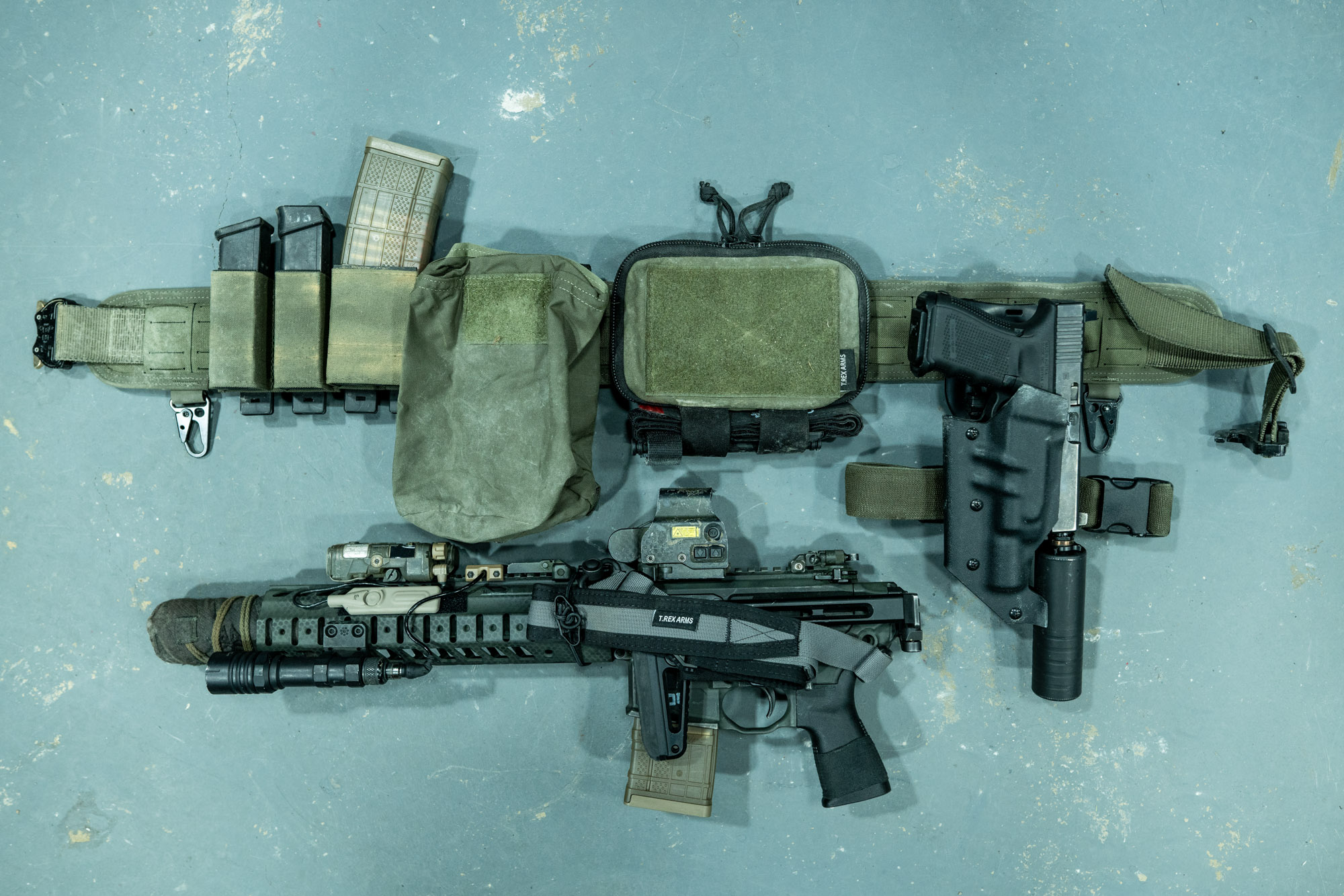 If we were to add a belt to our kit bag or range day, this Orion would be our first choice. At the moment, this belt is configured the same way as our fully kitted option. One Esstac double pistol mag caddy, one Esstac rifle mag caddy, our dump pouch, and a MED1 pouch. The Safariland UBL and QLS plate also ship with the thigh strap and belt but the RagnarokSD was our own pick for this kit. Because those MCX Blackouts are so quiet, why not stay quiet when we swap to pistol?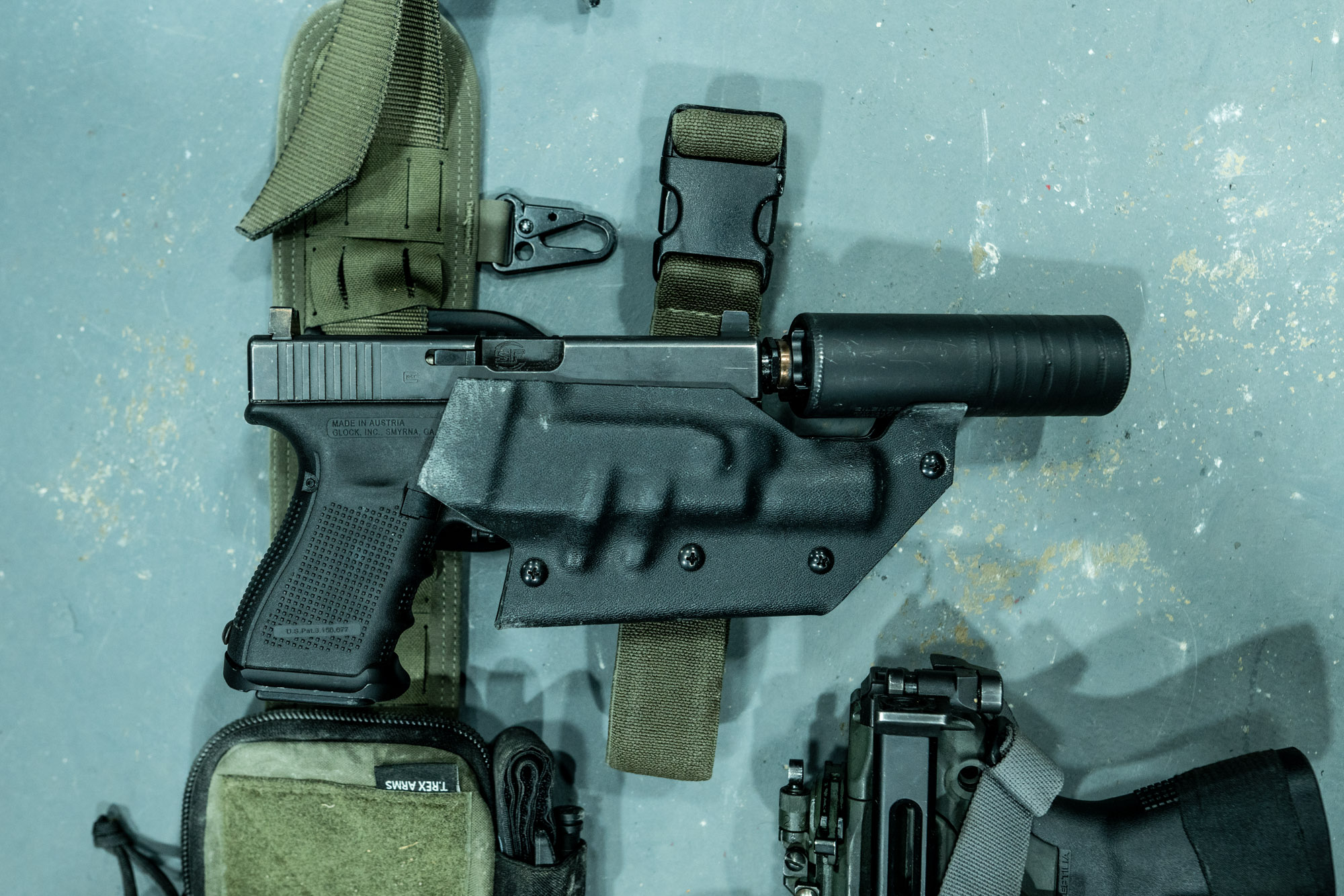 The beauty of the RagnarokSD is the fact the draw feels the same as other holsters, while still maintaining solid retention on the gun. No need to twist, rock, or unlock the gun in order to draw the pistol.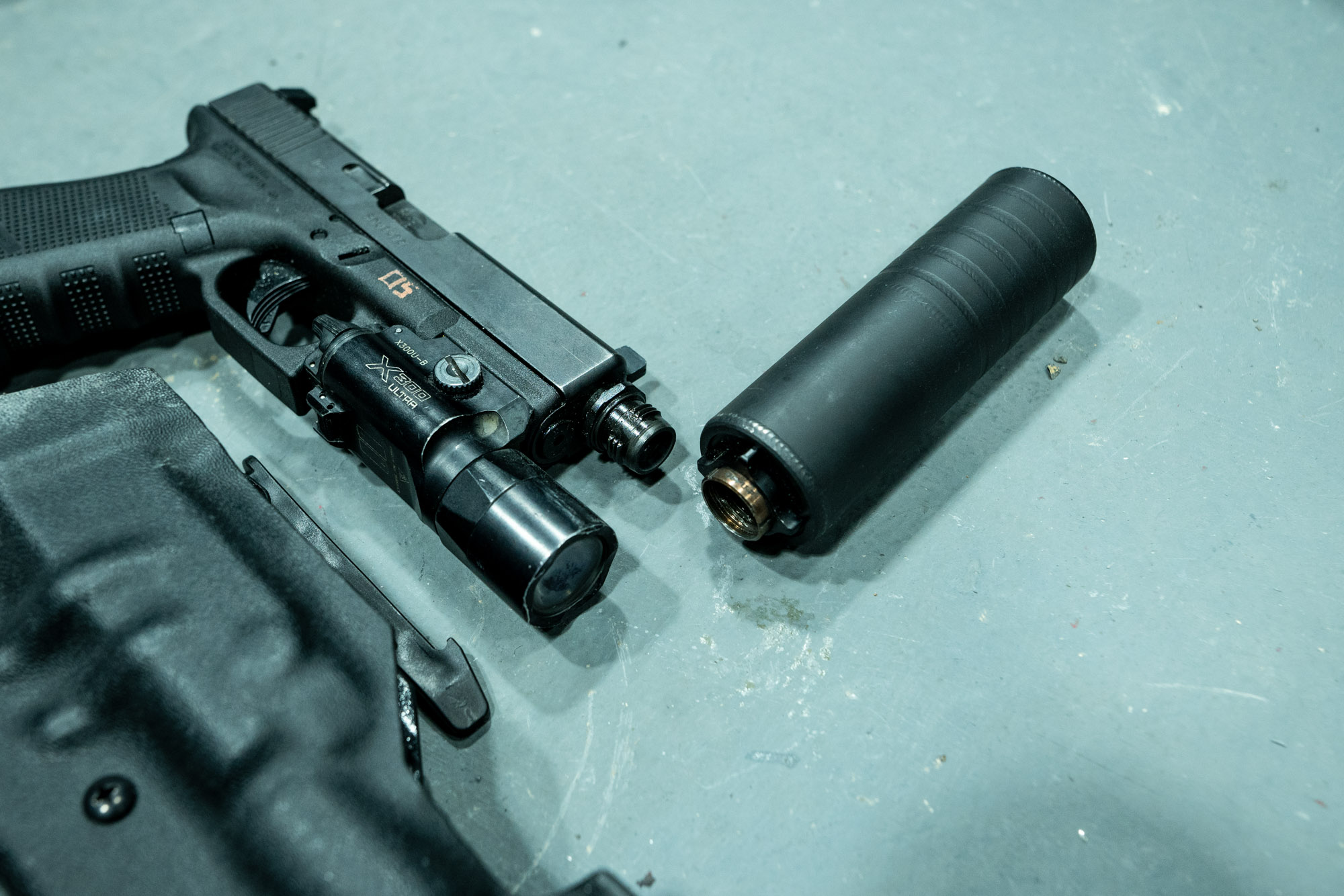 Attaching the SilencerCo Omega 9k is not a problem with direct threads but it is a lot more secure and quick with a Griffin Armament Cam-Lok. While a quarter turn on the suppressor will install or remove the can, we have never found the can backing off while shooting. Griffin really did a good job with this design.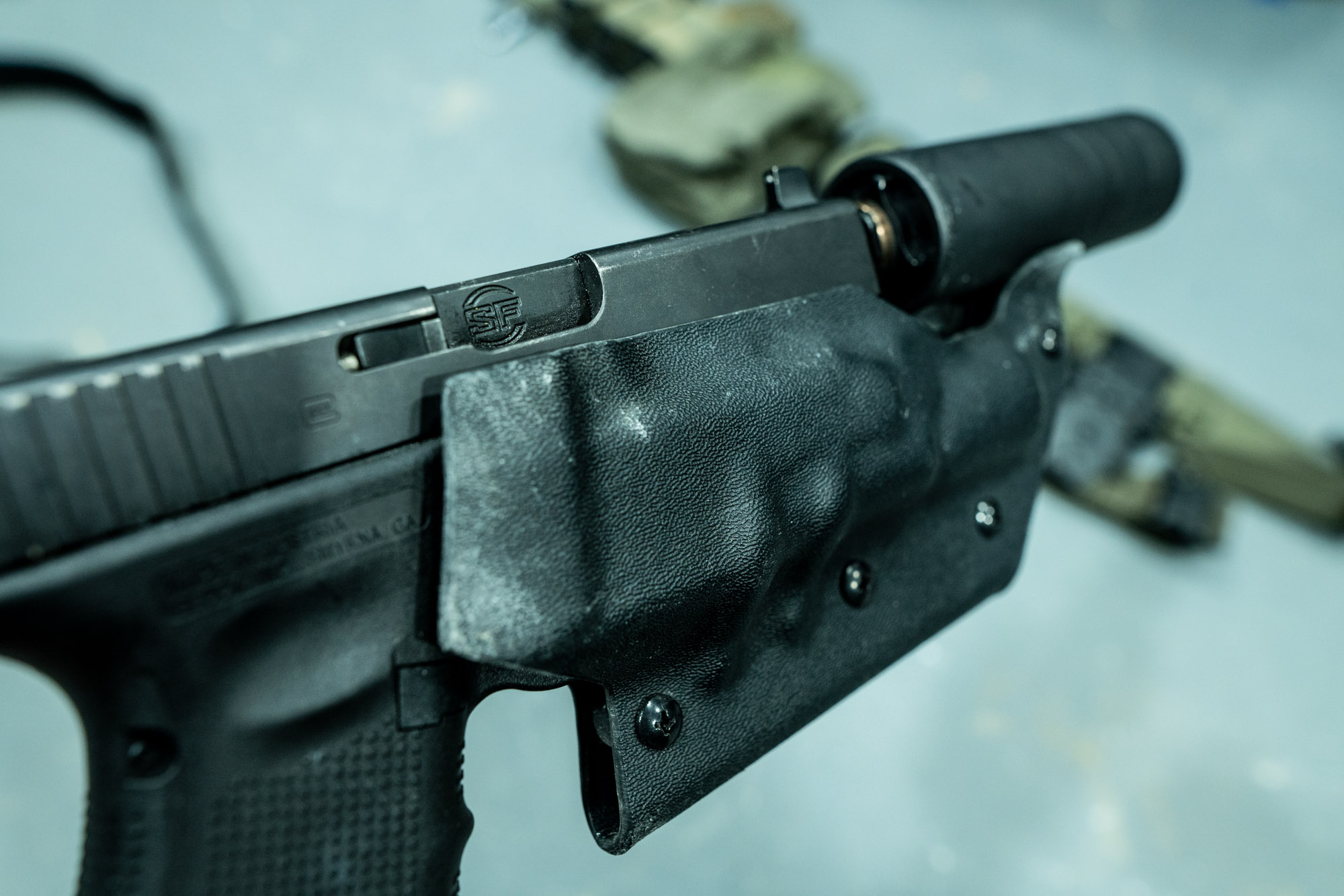 The RagnarokSD does require an X300U in order to lock the gun into place but once installed, you can take off on a full sprint and be confident in the holster. Even bumping the grip of the gun forward will not dislodge the pistol from your holster. Needless to say, we are pretty proud of it.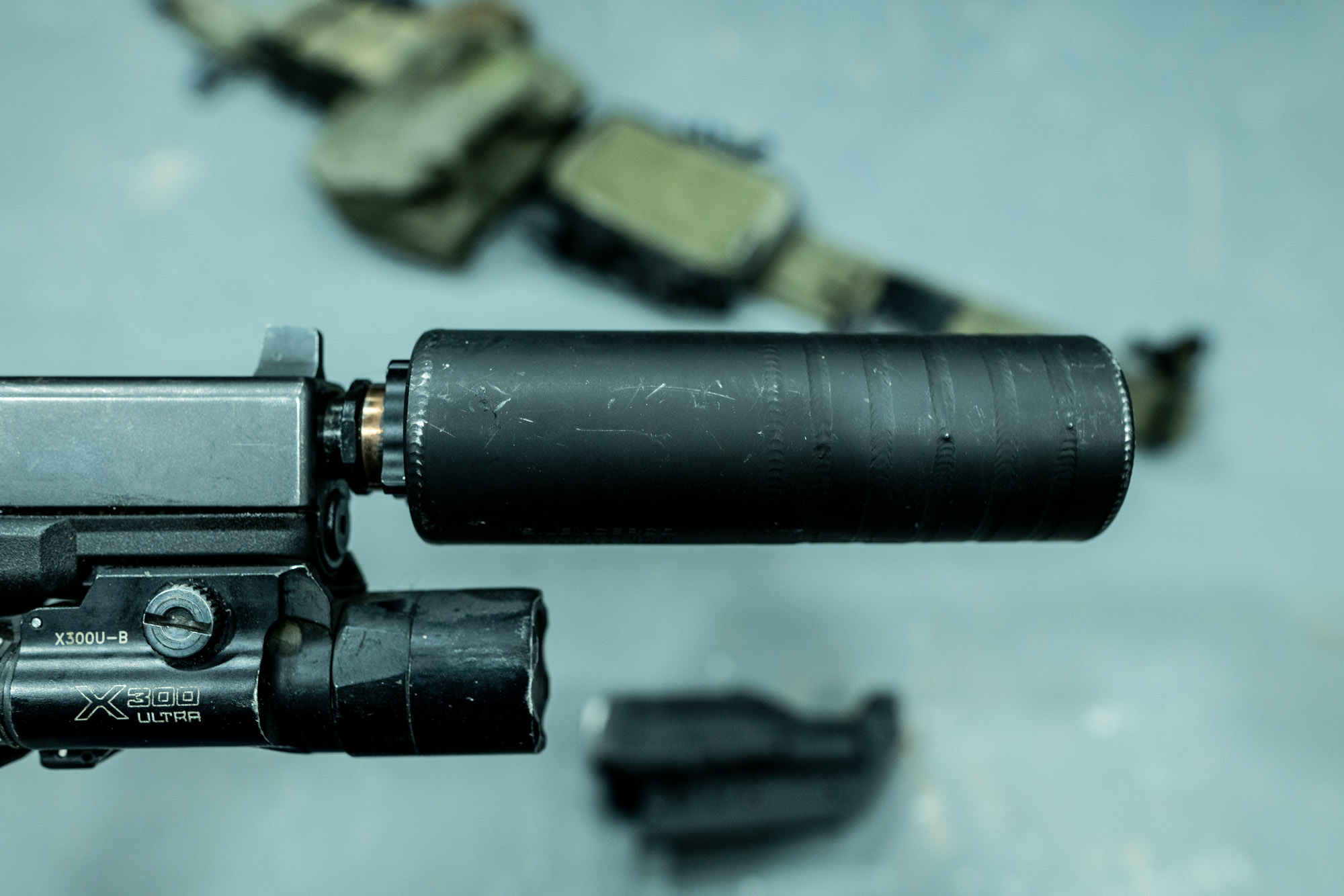 Black irons contrasted with a black suppressor make it difficult to acquire the sights on a target. These Trijicon Suppressor Height Sights are three-dot tritium iron sights. Sure, a fiber optic front or even a red dot would be much easier to use. Run fancy guns but also remember to push yourself and grow. Find what's difficult and master it.
Build List
Lower
Lower Receiver — MCX Lower
Stock — MCX Minimalist Plus
Grip — Reptila Grip (with added Goon Tape)
Trigger/Trigger Guard — MCX Trigger
Rear Sling Mount — Built-in on Lower
Upper
Upper Receiver — MCX Upper
Barrel — 6.75" MCX 300 Blk Barrel
Muzzle Device — Dead Air Muzzle Brake
Handguard/Rail — BLK Widow by ALTRD
BCG — SIG MCX Multi-Cal
Charging Handle — MCX Charging Handle
Rear Sight — Knights Armament 600M Micro Rear
Optic — EOTECH EXPS3-0
Light — Modlite Big Body OKW; Modlite ModButton Lite
Laser — L3Harris NGAL
Suppressor — Dead Air Sandman K with Burnproofgear Cover
Front Sling Mount — IWC 45 Offset QD Picatinny Mount
Foregrip — None
Accessories — T.REX ARMS Sling