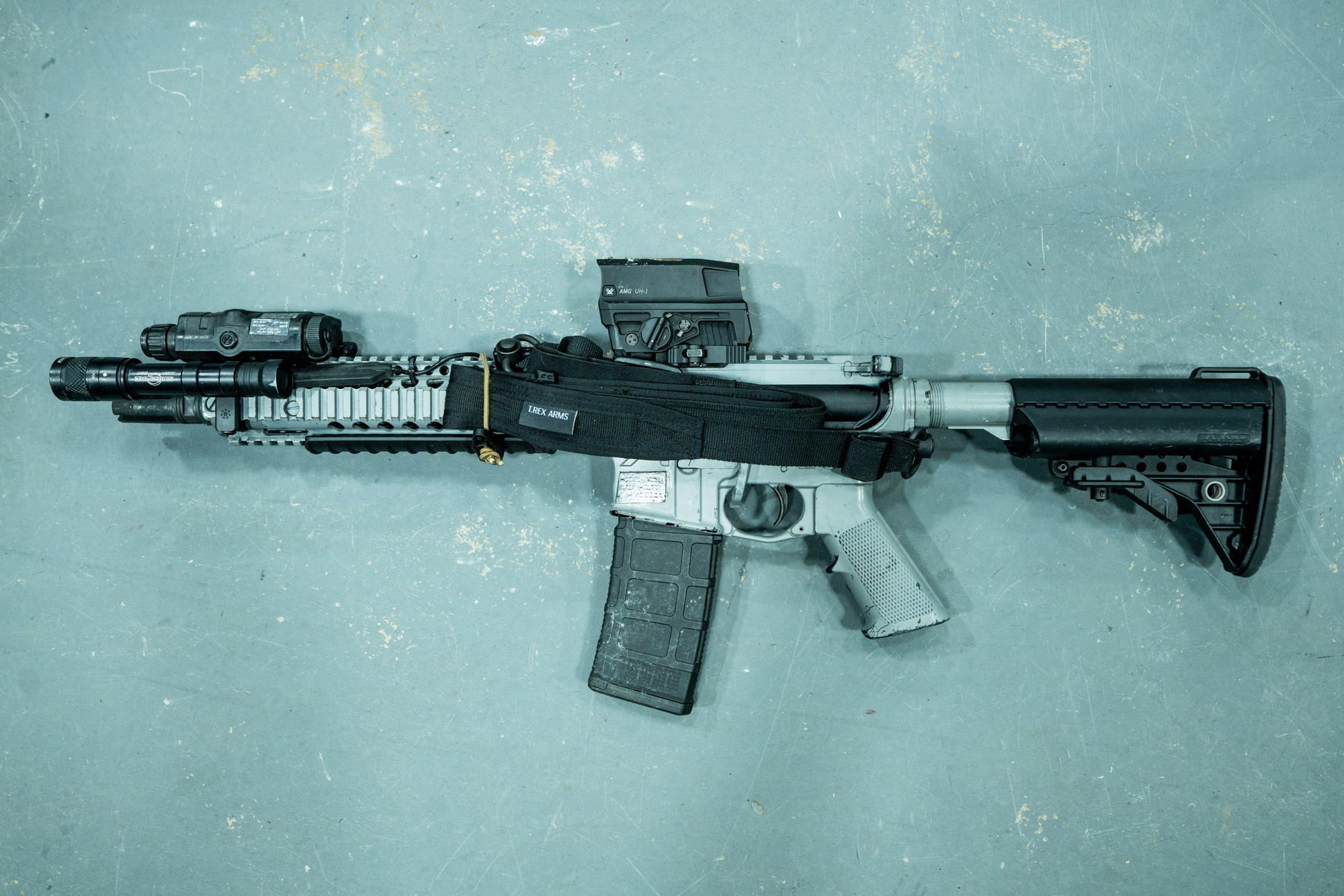 For years, people have seen the Daniel Defense RIS II rail on a 10.3" upper and considered the rifle a MK18. Yes, that's what this build started out as, but as the armory grew, we began using this platform for testing other products.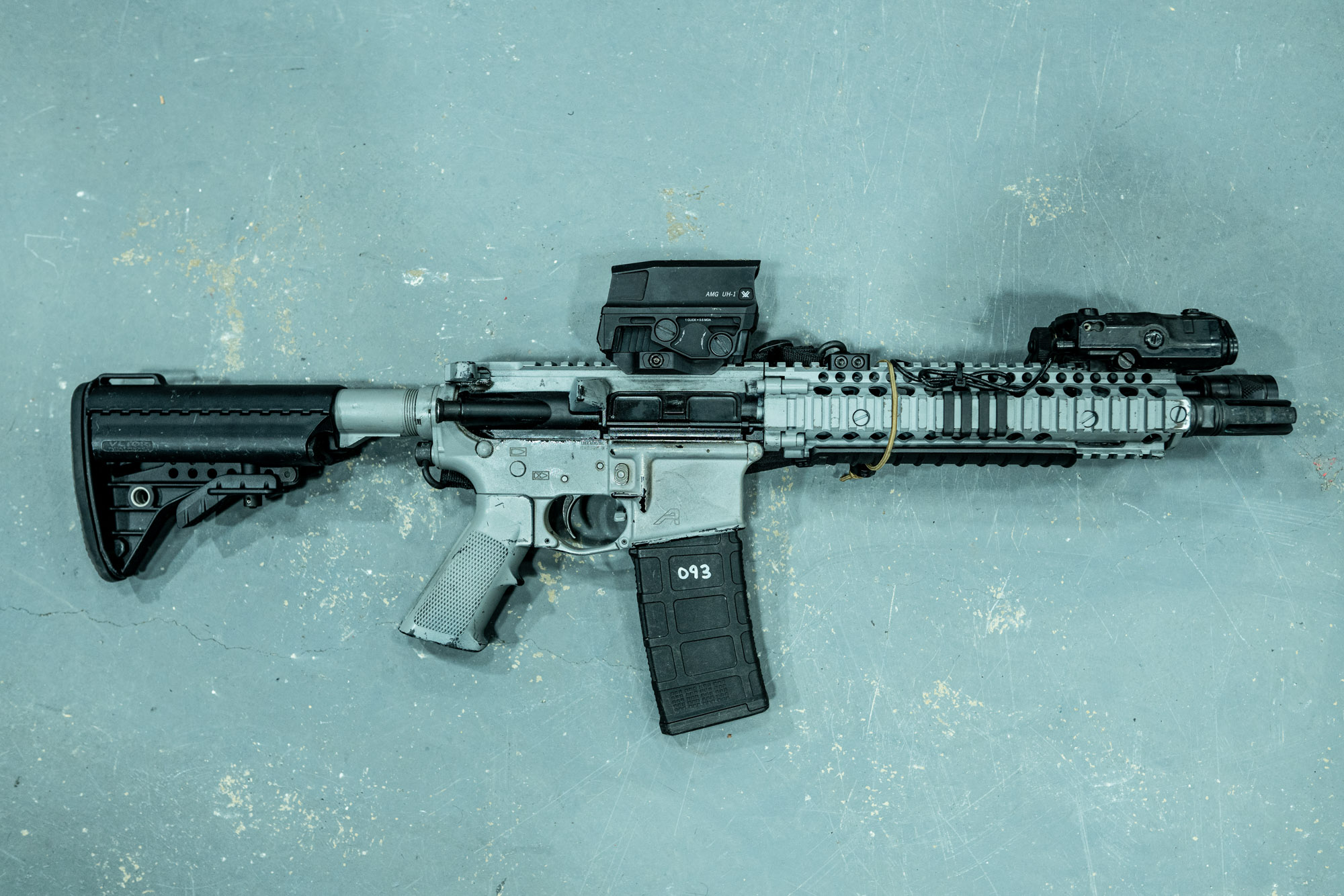 Paint jobs come and go on all our builds, but one cool part of the DIY rattle can job is the freedom to paint it again. If you don't like how it looks, are going into a new environment, or have lost some of the texture through use, just paint it again. At the moment, a simple grey works really well with most of our gear... more on that later.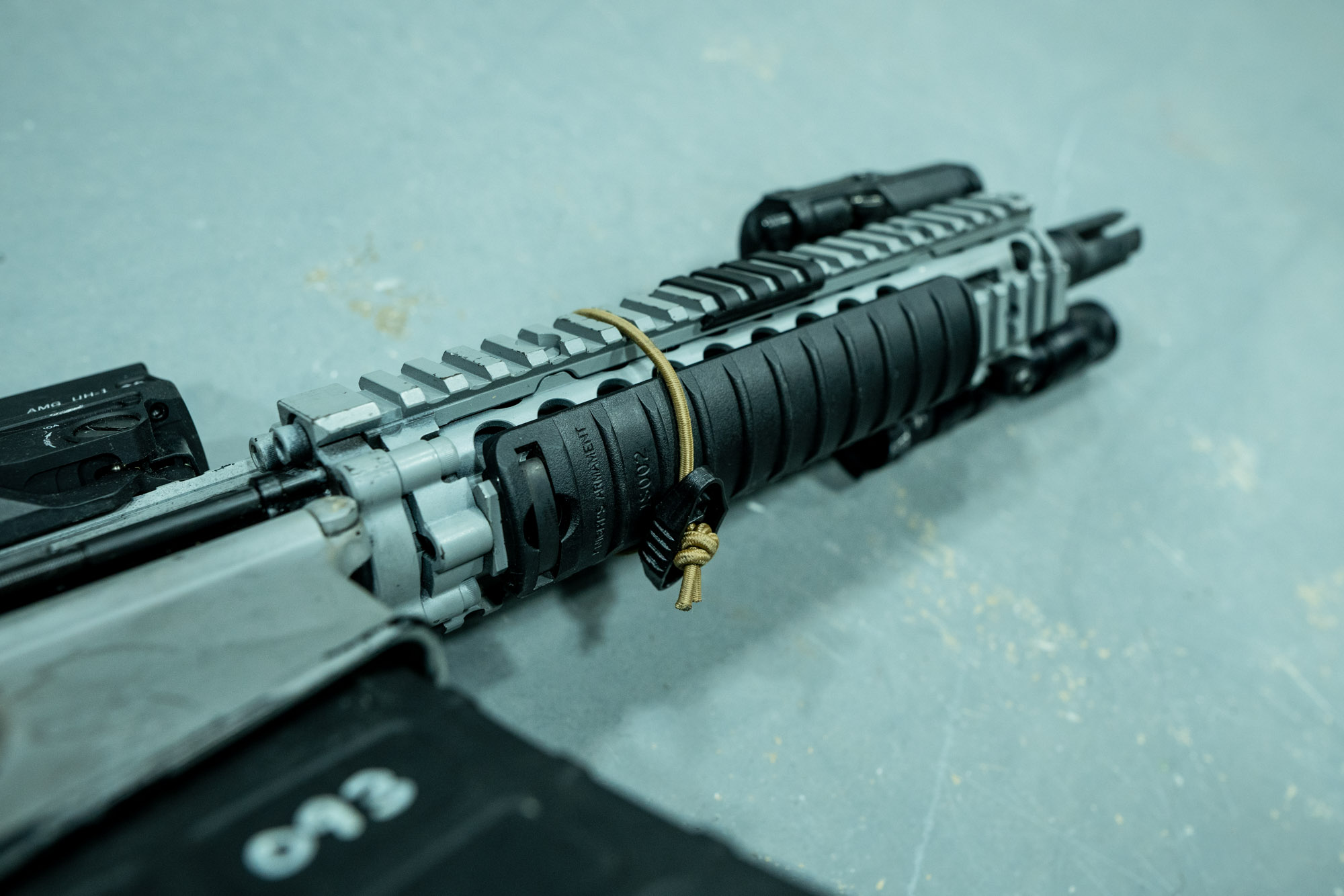 Knights rail covers are beefy and not inexpensive, but they cut a lot of heat and save your hands from the cheese grater effect. We have found that they work very well on quad rail rifles that will be suppressed.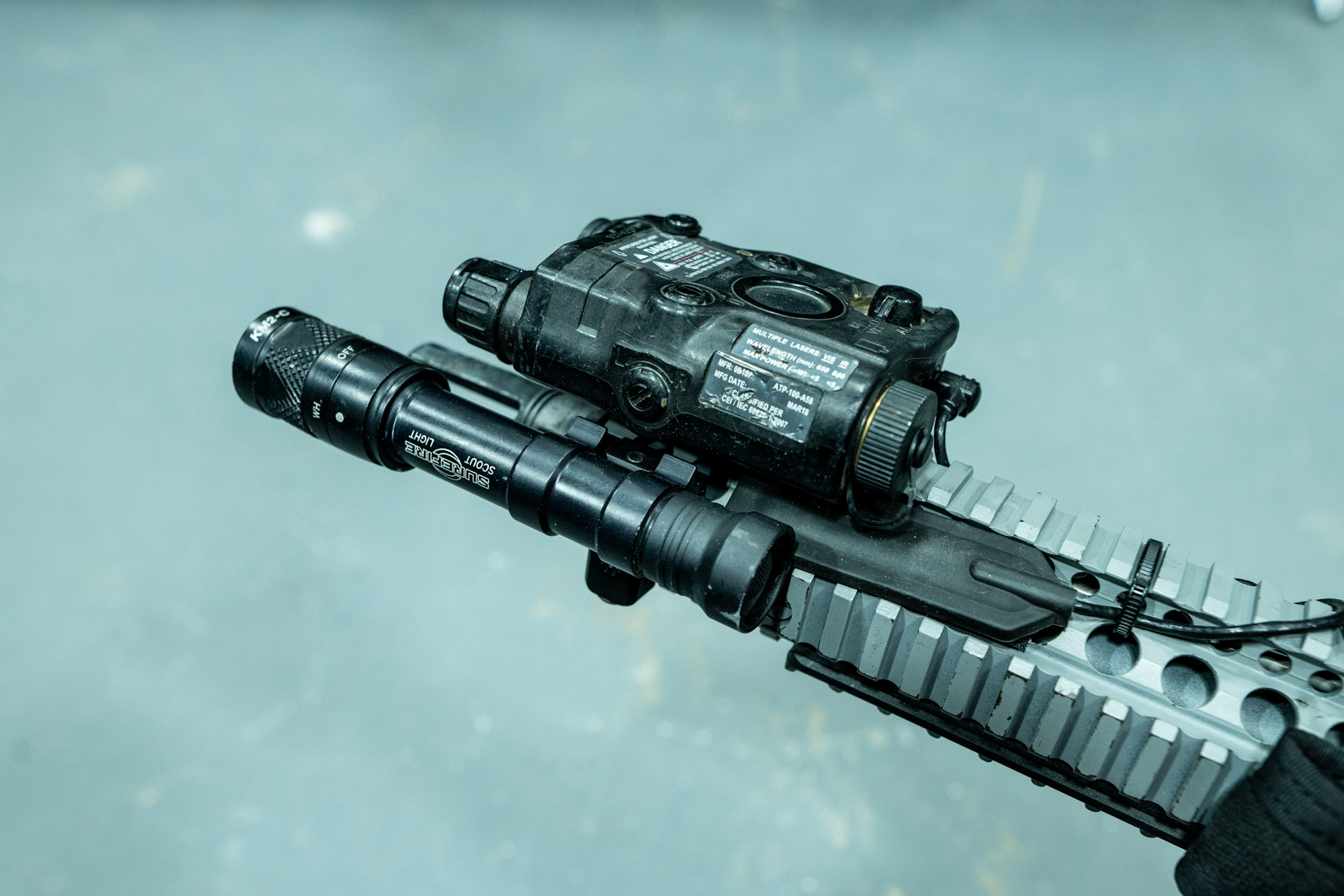 As this is a gun for testing other gear, we added a SureFire M600V. The tail cap and mount for this light are made by Arisaka and are in stock on our website. The vampire head on this light seems to have better candela than a standard M600 and has IR capability. All in all, it's a solid light if you want a "one and done" setup.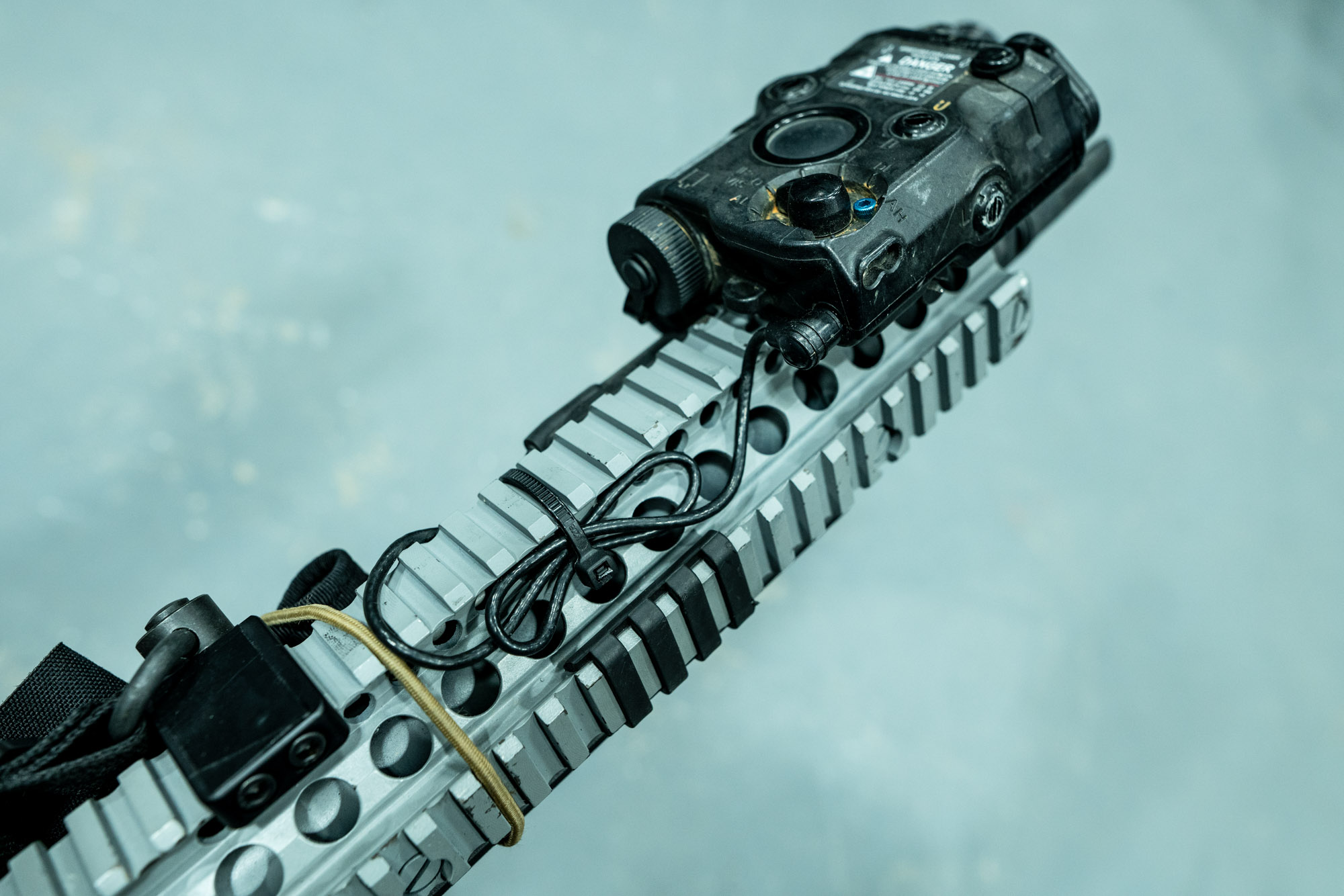 We have an ATPIAL-C on this build with a pressure pad attached. Cable management for pressure pads has a lot of trends these days. The reality is, zip ties work really well and are cheap to replace if you need to cut one. They are also low profile and don't require any hardware. Simple is often best.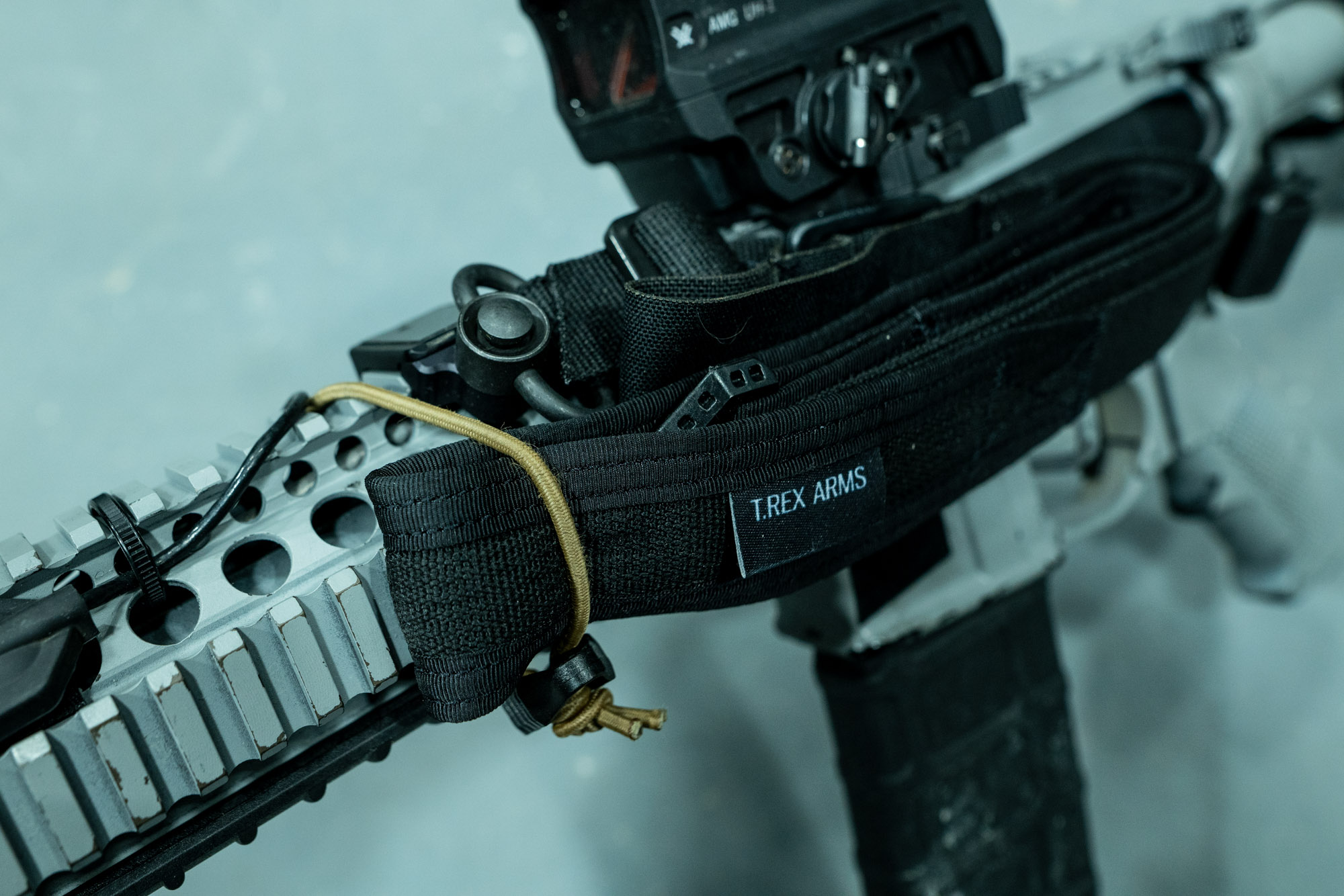 As always, our sling is ready to work when needed or stowed with the retainer in place. It doesn't matter if the sling is made by us or some other brand, just make sure you have one that works well. Smooth adjustment, proper sizing, and durable design are really all that matters.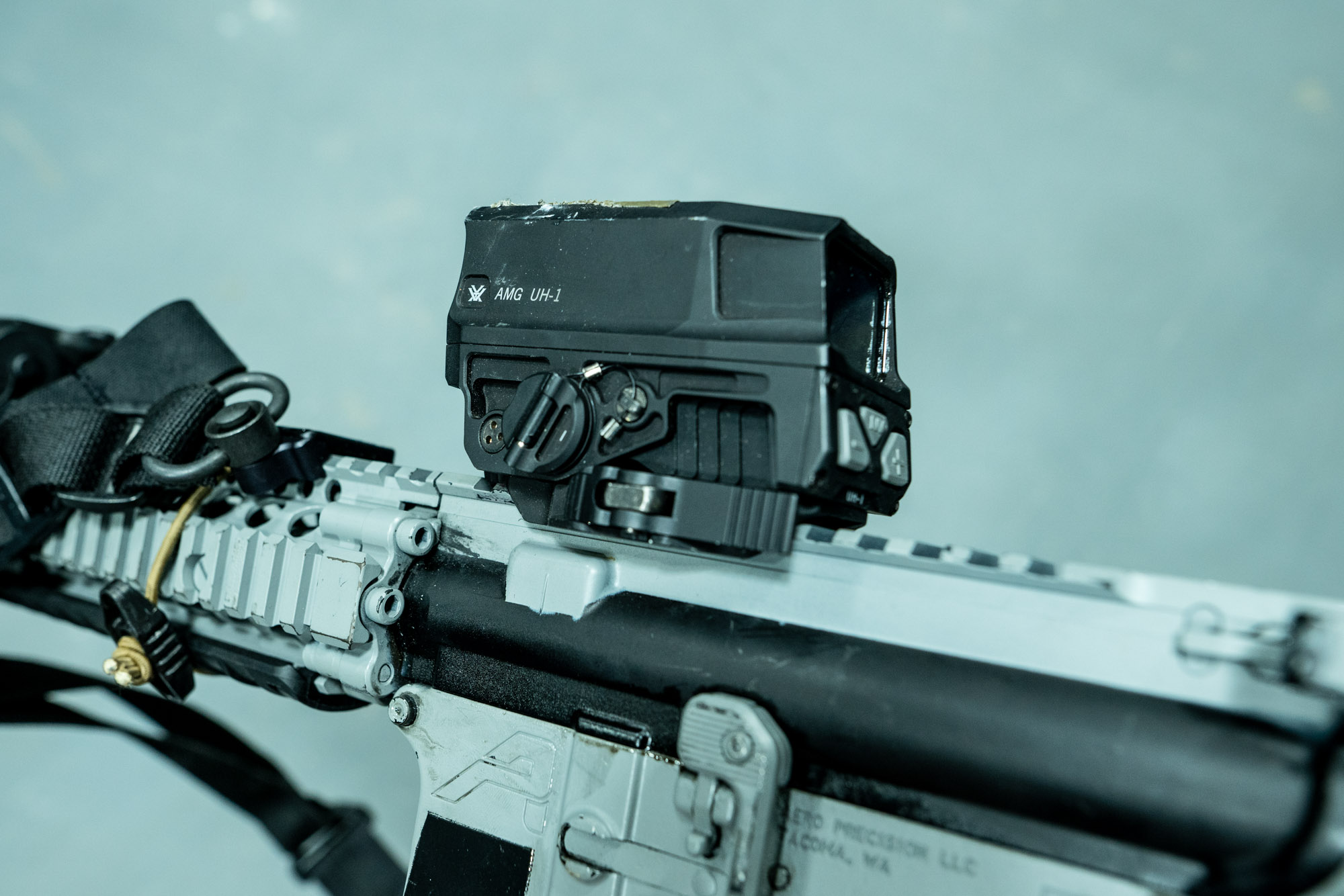 The UH-1 from Vortex is not a bad optic. We have others that we prefer but if it's what you have, just run the thing. Strong housing, toolless battery change, and an integrated mount are just a few features that we like about the UH-1. To be honest, the optic is still on this build for some testing. We have mixed opinions but more testing is needed before we hammer out the final conclusion.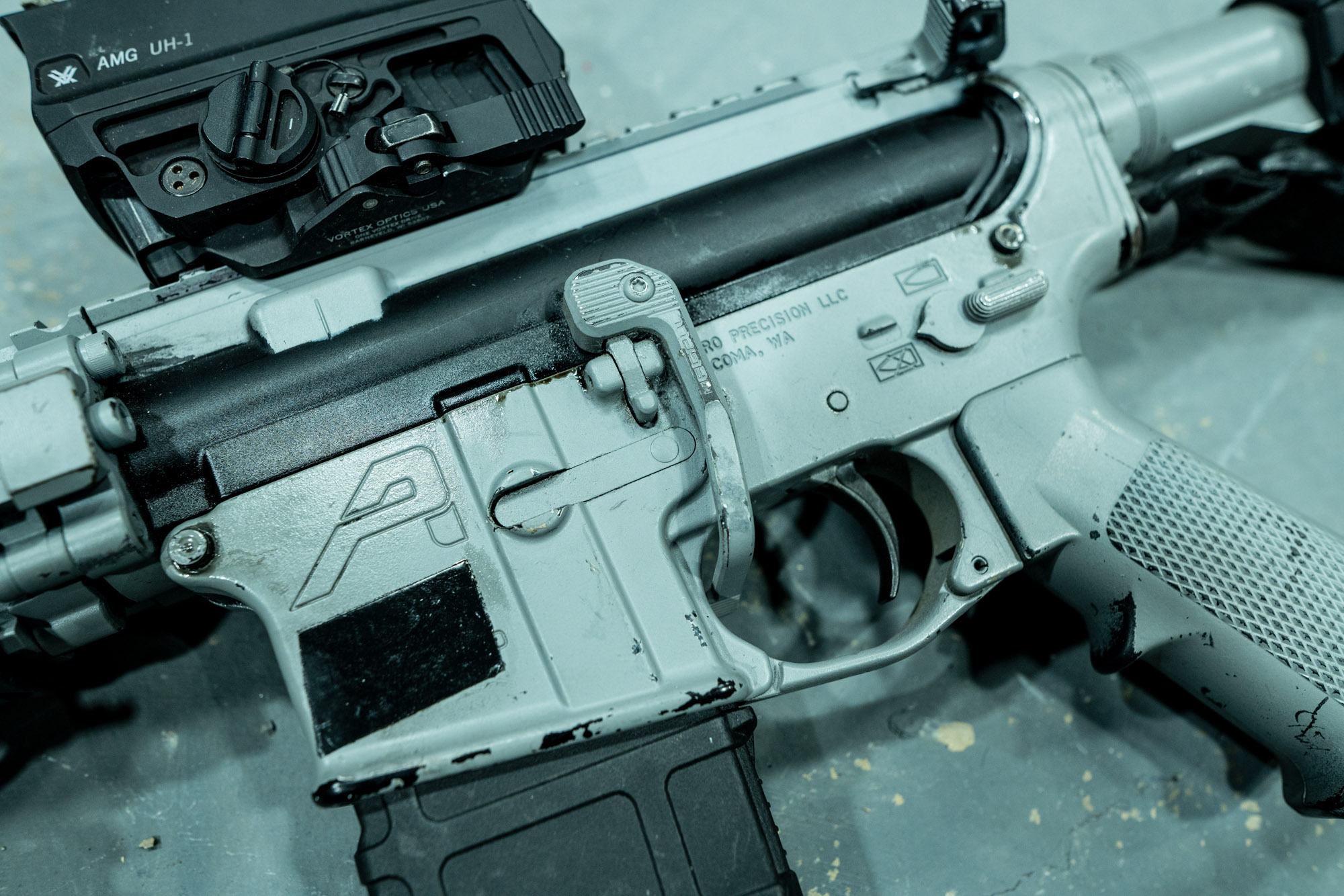 Magpul BAD Levers took time to grow on the industry. By now though, it's agreed that they are durable, add some speed to reloads, and can even help in clearing malfunctions. BAD levers are here to stay. Learn how to shoot and reload with and without them. As with anything, training is going to make all the difference. Once again, they are in stock and ready to ship.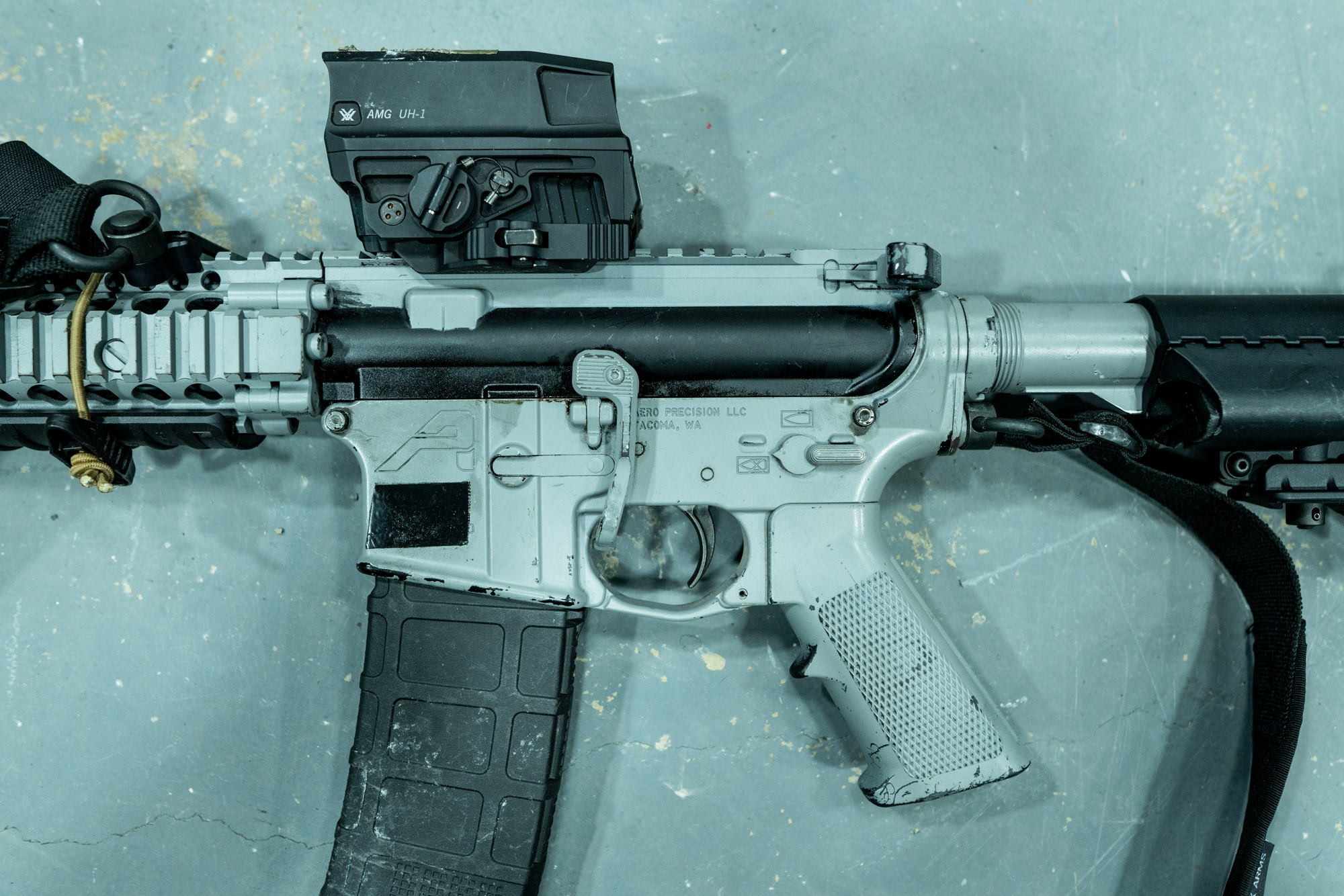 Mil-Spec safeties, A2 grips, and stock triggers may not seem high speed, but the ability to run them is. When testing new stuff, we try to use a wide variety of builds and parts. This rifle is set up with some entry-level parts just to keep us honest.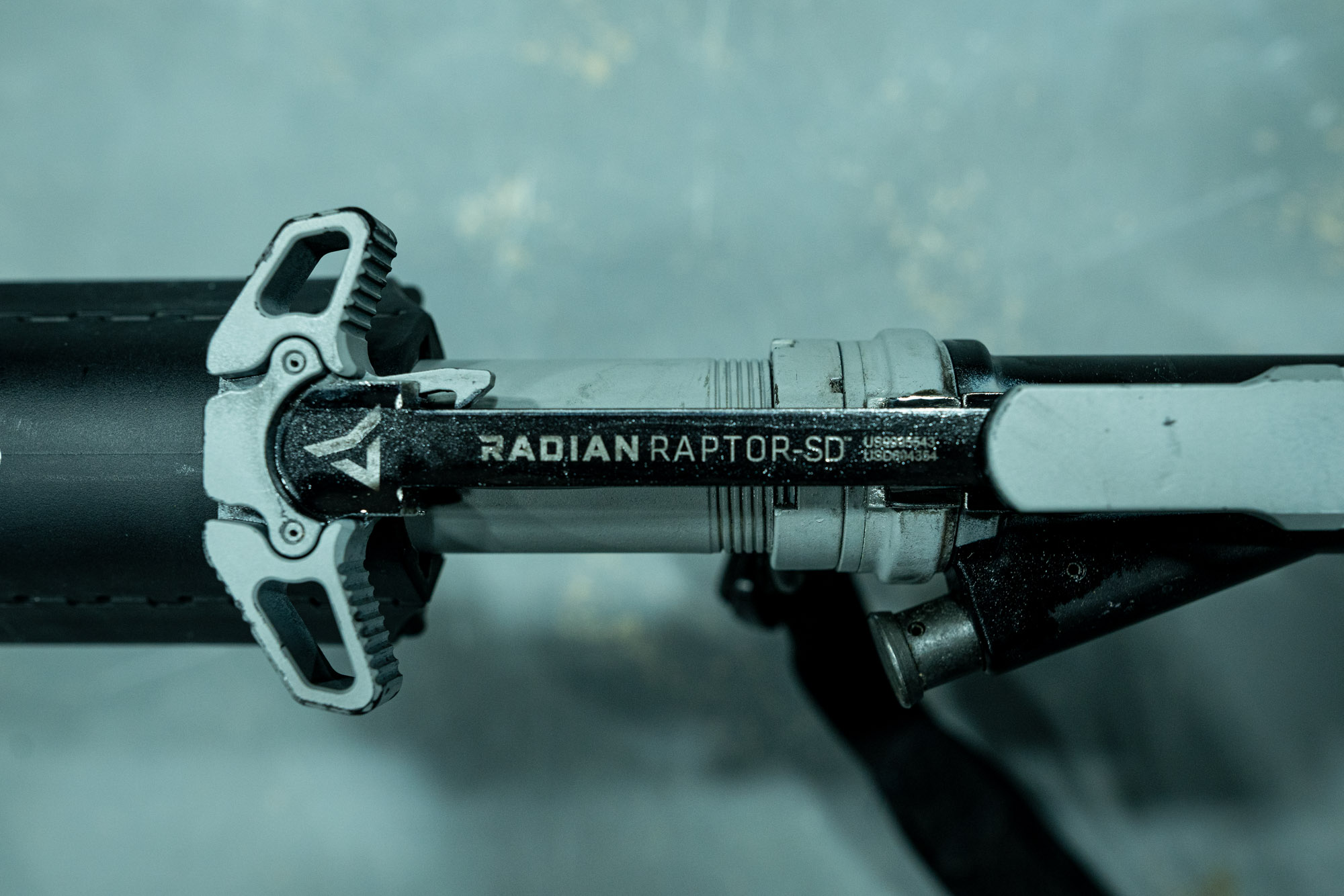 From the beginning of this build, we installed the Radian Raptor SD and never looked back. The standard Raptor has ambidextrous wings that are well textured and slope forward. The texture and slope help to ensure you have a solid grip no matter what conditions you are in. Additionally, these are probably the strongest charging handles on the market. We have never had a quality control issue with them and have never seen one bend like other brands out there. The SD version is their design for suppressed rifles. There are small relief cuts in the aluminum that help to direct gas away from the shooter's face.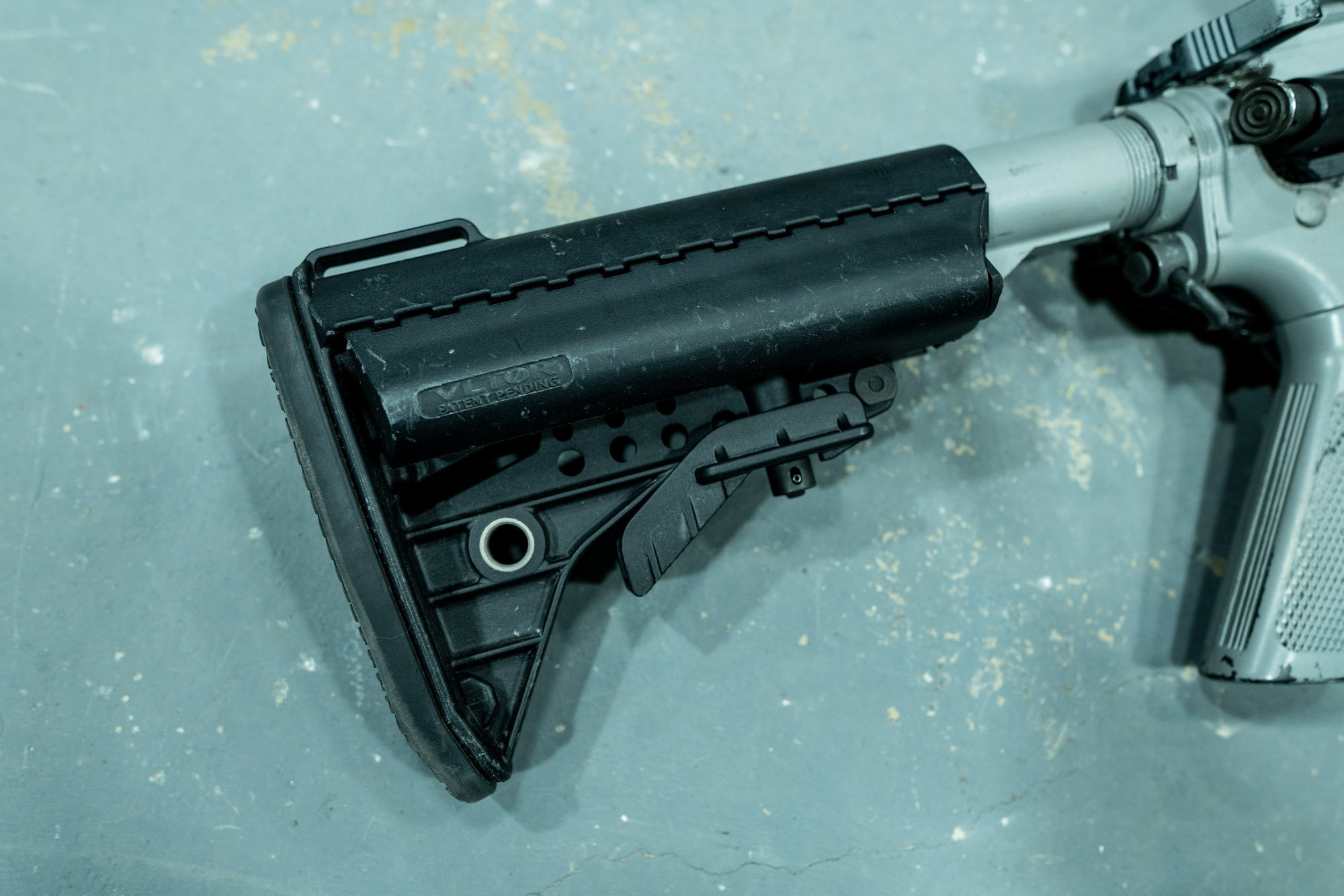 To round out this build, we have a Vltor stock for a more traditional look. There are reasons to pick slim stocks for folding builds or beefy stocks with a comfortable cheek weld but at the end of the day, run what works for you. The only complaint with this stock is that it has grooves designed to pull beard hair (ok maybe not designed that way, but it sure seems like it). Otherwise, it's an awesome option for most builds.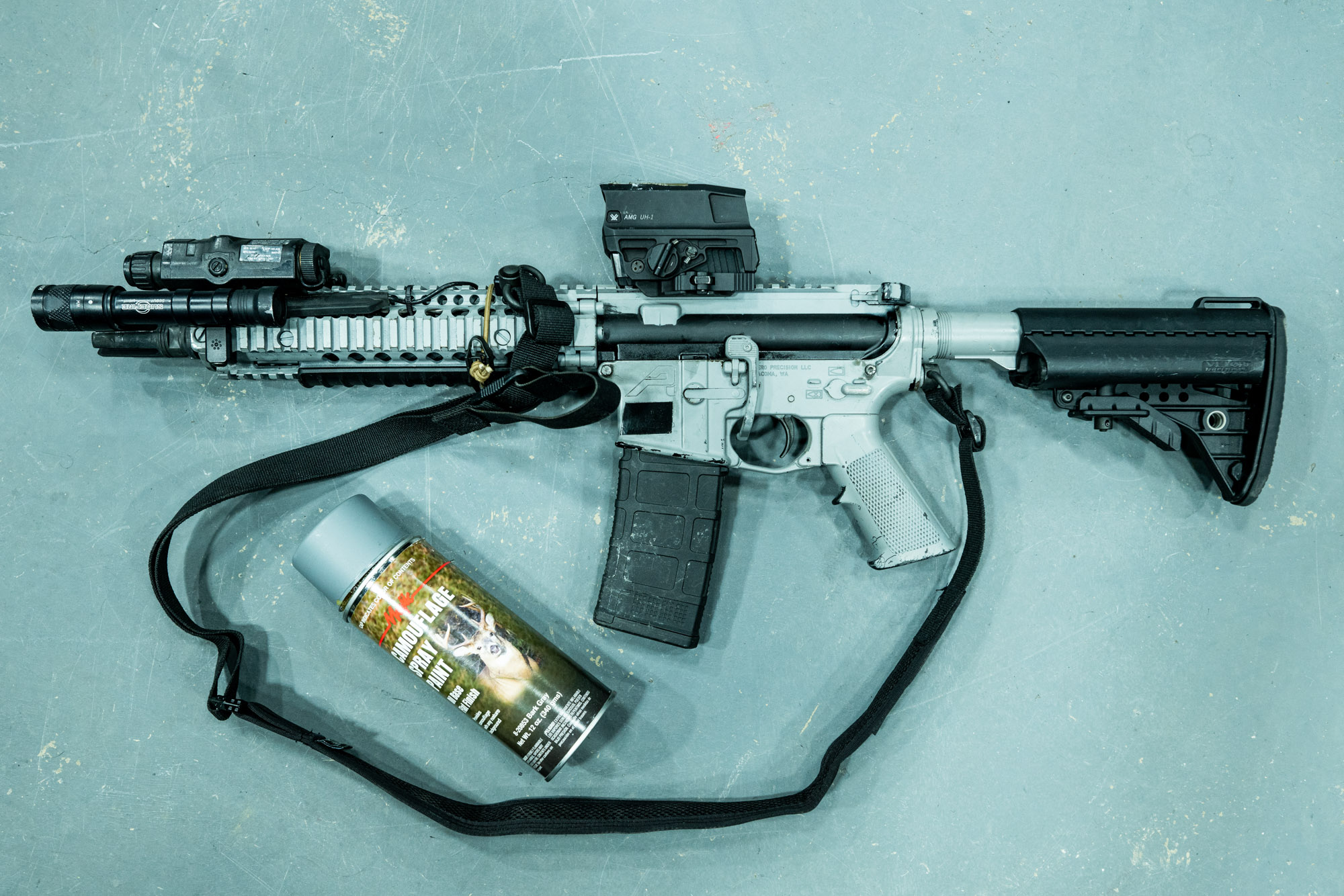 Removing the harsh, black outline of a rifle with some paint has been done for years and years. Standing in the woods with green and brown clothes helps blend your outline (the art of camouflage) just like wearing jeans and a flannel blends with society in cities and towns. If we were to leave the rifle fully black, it would stand out even more regardless of our background. Now, full-sized rifles are noticeable but if we can do anything to make them less noticeable, we will. Additionally, it is really cool to see some wear and tear on the paint as the gun it used. If you paint your rifle and put in some reps, there is visible proof of your efforts on the gun. Some don't care about this, but we appreciate it like a well-worn pair of jeans. Finally, there seems to be a switch that goes off in people's heads when a gun is spray painted. Suddenly, the firearm becomes the tool that it is and loses some of the "safe queen" perception. Once the gun is painted, there becomes the desire to see it used as opposed to being kept scratch-free.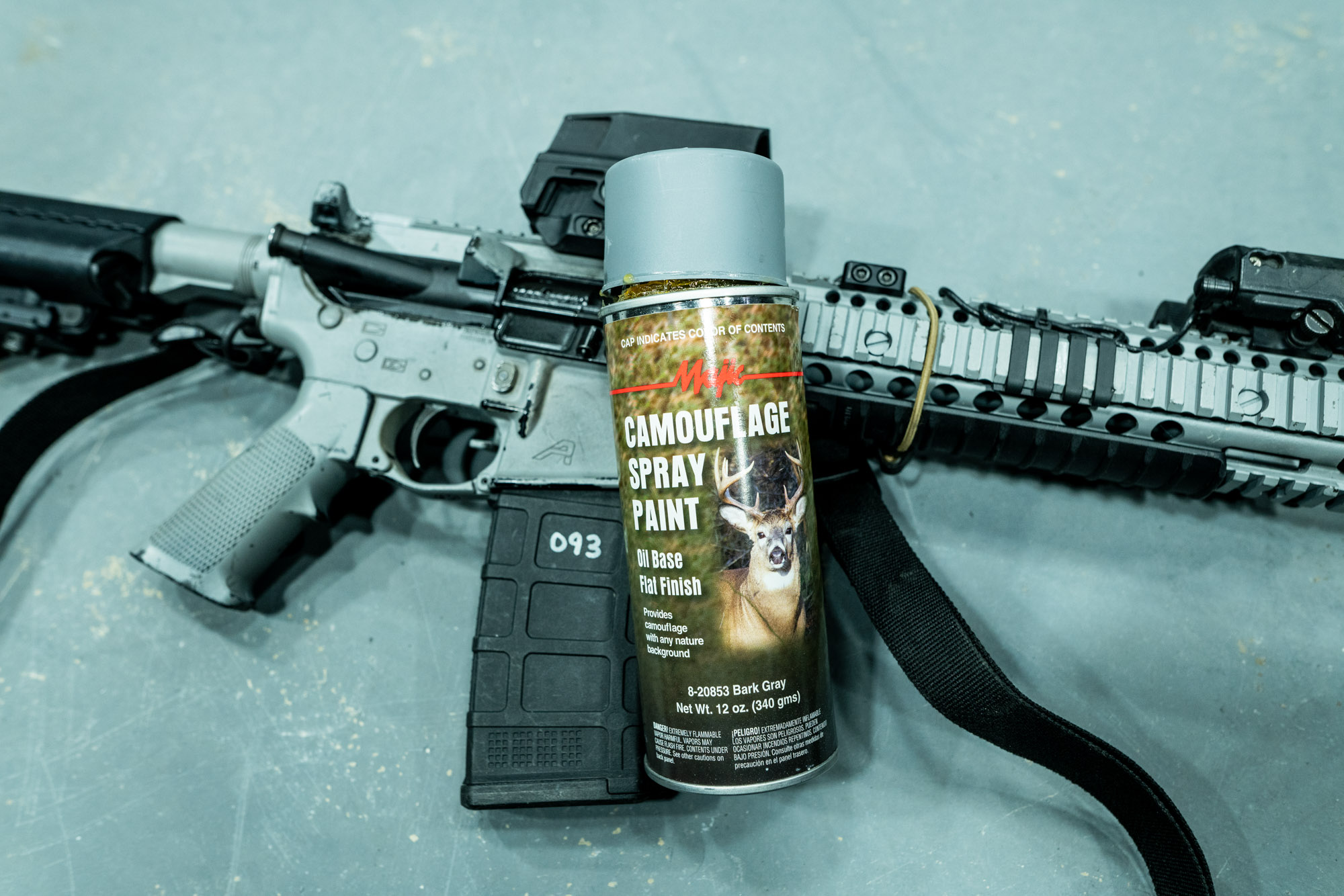 We paint our guns with a variety of brands and colors. Rust-Oleum and Krylon both make some nice earth tones that are branded as camouflage paint. This rifle happens to be painted with the brand Majic; color is Bark Gray. If you want a nice grey that works with much of the grey nylon in the industry, check this one out.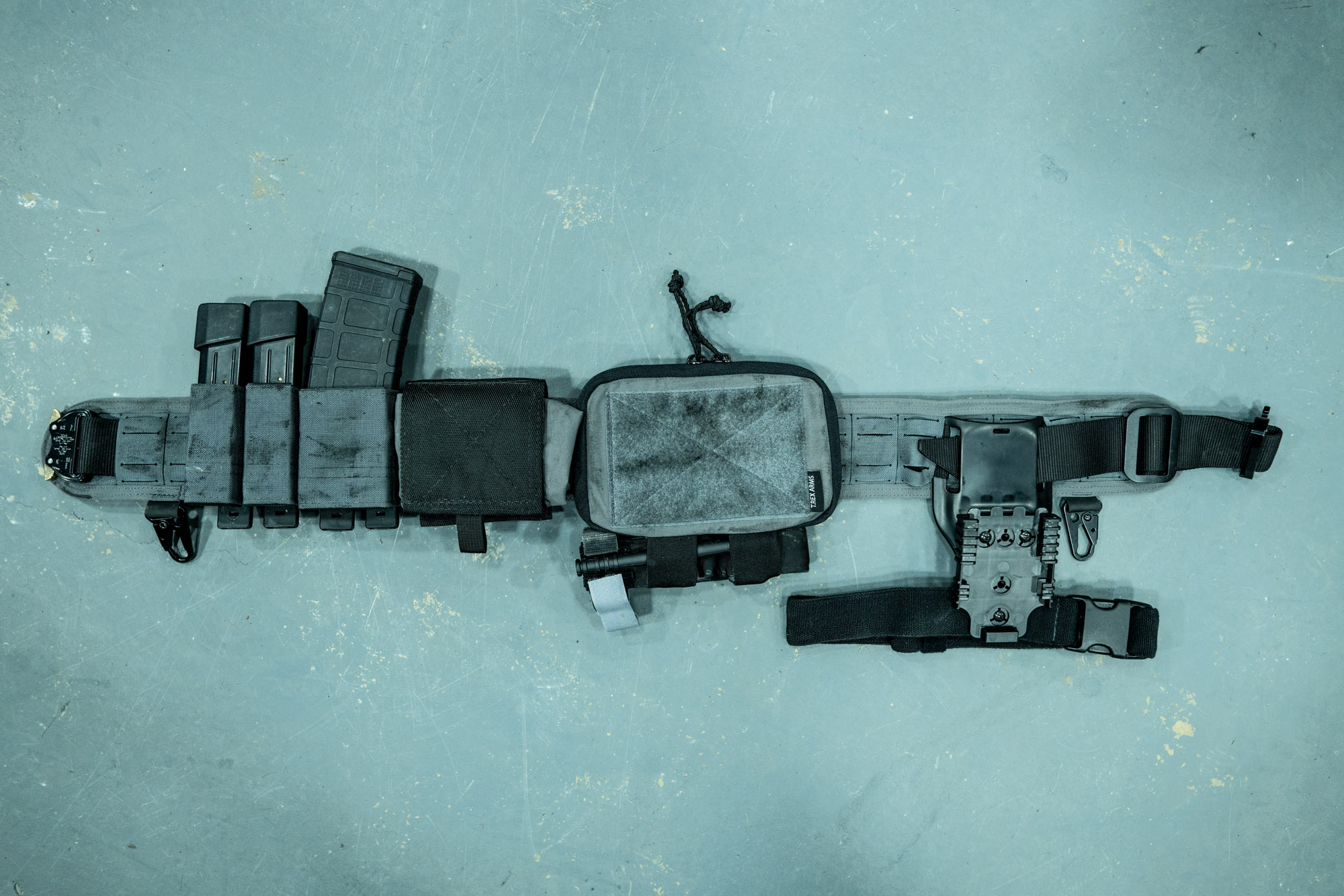 Often used with this build is our fully-kitted Orion. The belt ships like this (sans mags) and is ready to rock if you have a holster already. People often assume that our MED1 is designed only for medical. While it was built for that purpose, you can still use that space for extra batteries, snacks, iodine tablets, Epi-Pens, camera equipment, chem lights, or anything else you need. The fact that it zips up and closes means that you can stow and save a lot of items on your belt.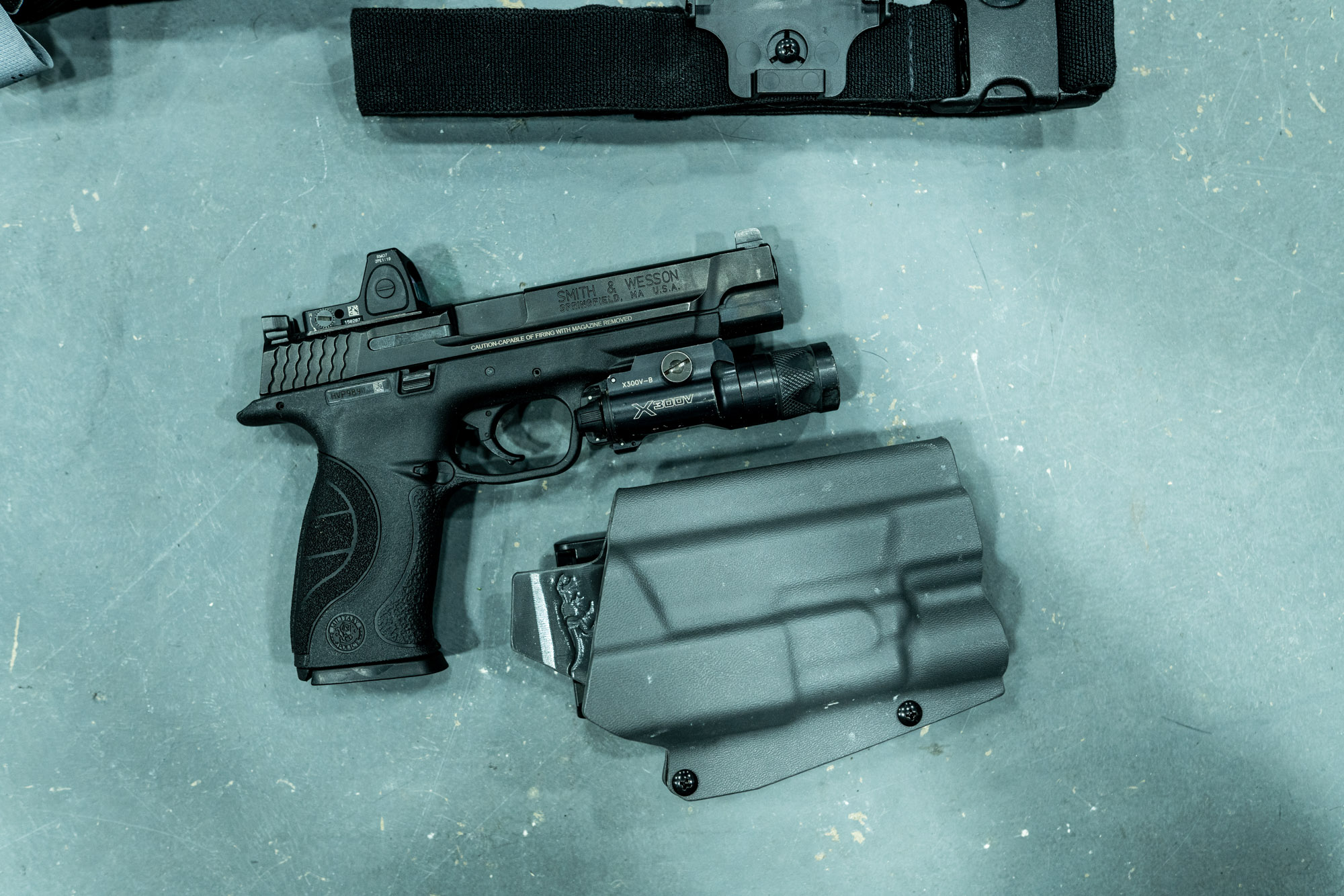 If you don't have a holster or find yourself needing another option, our Light-Compatible Ragnarok has proven itself over the years. Contrary to popular belief, there are times to use a friction holster for hard use. With enough mud, saltwater, and dirt, any holster with springs and hinges can lock up. We aren't saying that this holster does everything for you, but it is wise to have it as an option. As always, we ship these with optic cuts and make them for most of the pistols out there.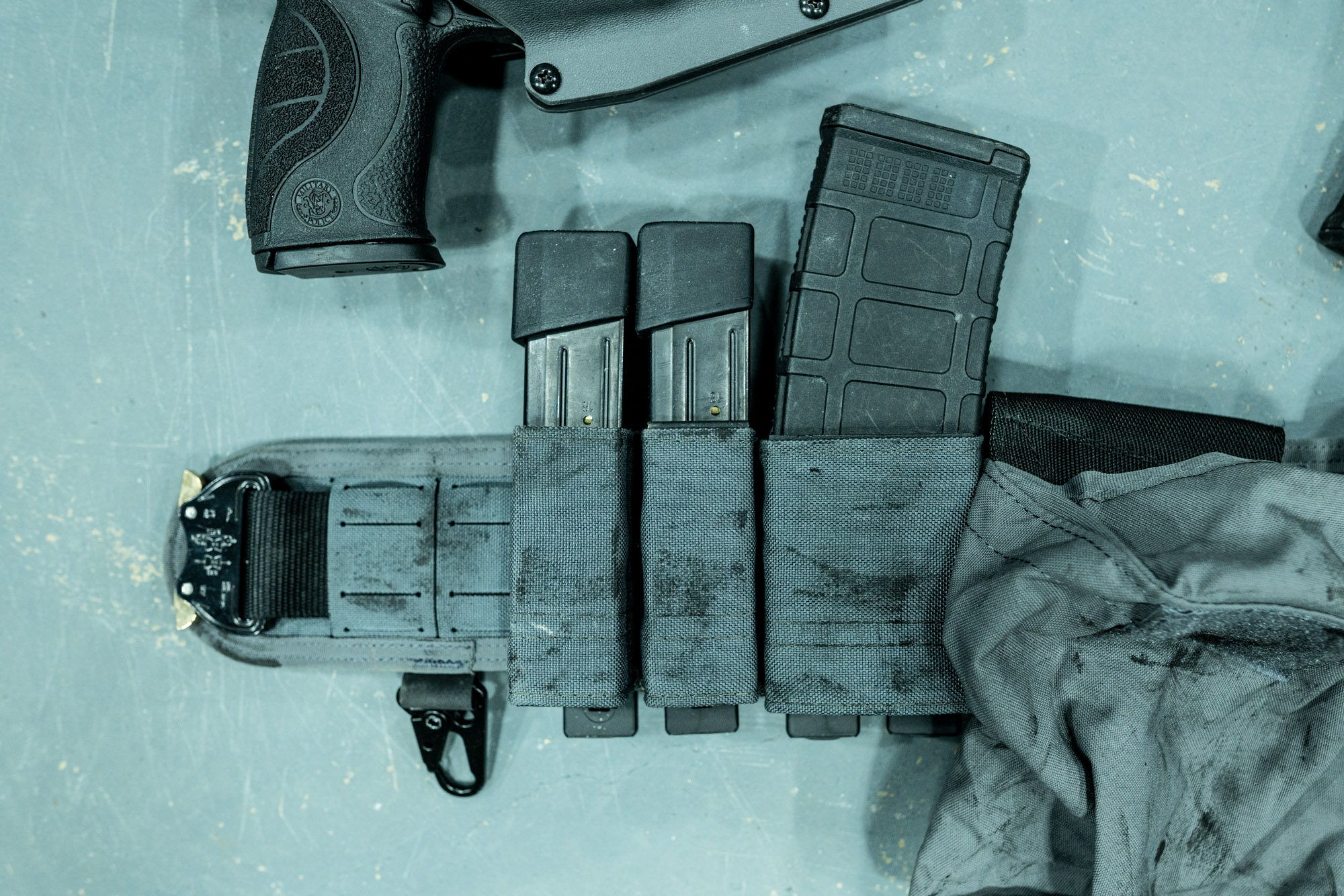 Esstac's KYWIs for both pistol and rifle are other tried and true items. The ability to throw any pistol mag on your belt can save a lot of headaches. If you want to shoot an M&P for a few hours and then get some reps with a Sig or Glock, you can do so without having to swap out belts. The rifle mag holders are, just like the pistol mags, fast when you need to reload and strong enough to retain your magazine.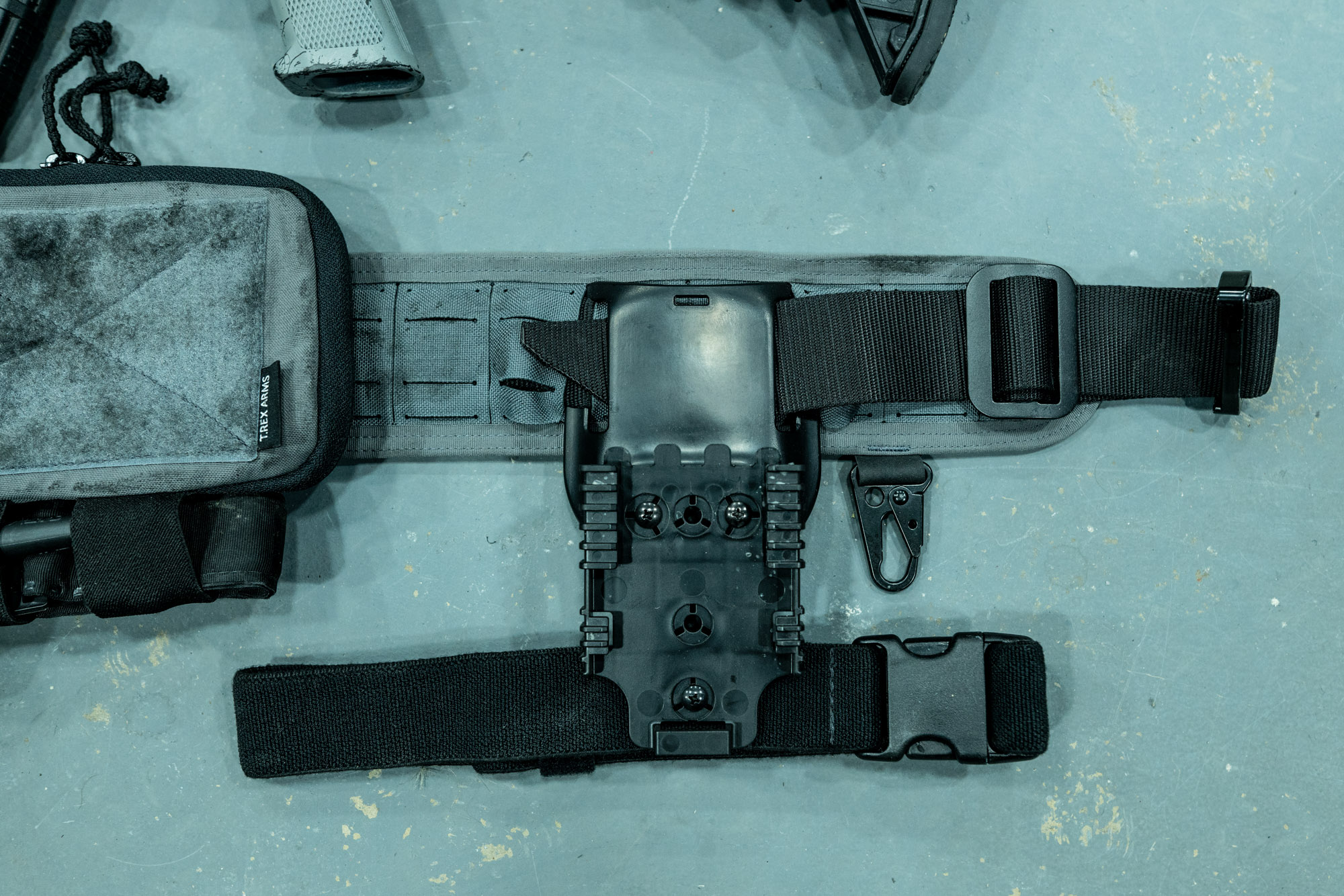 If you do find yourself swapping guns around, the Safariland QLS system allows for a quick holster change. This fork and plate design has been used by law enforcement and militaries around the world and has no known weak points. Even if you don't intend to change guns or holsters around, running a QLS can help you clear your kit better by pushing the gun out further from the body.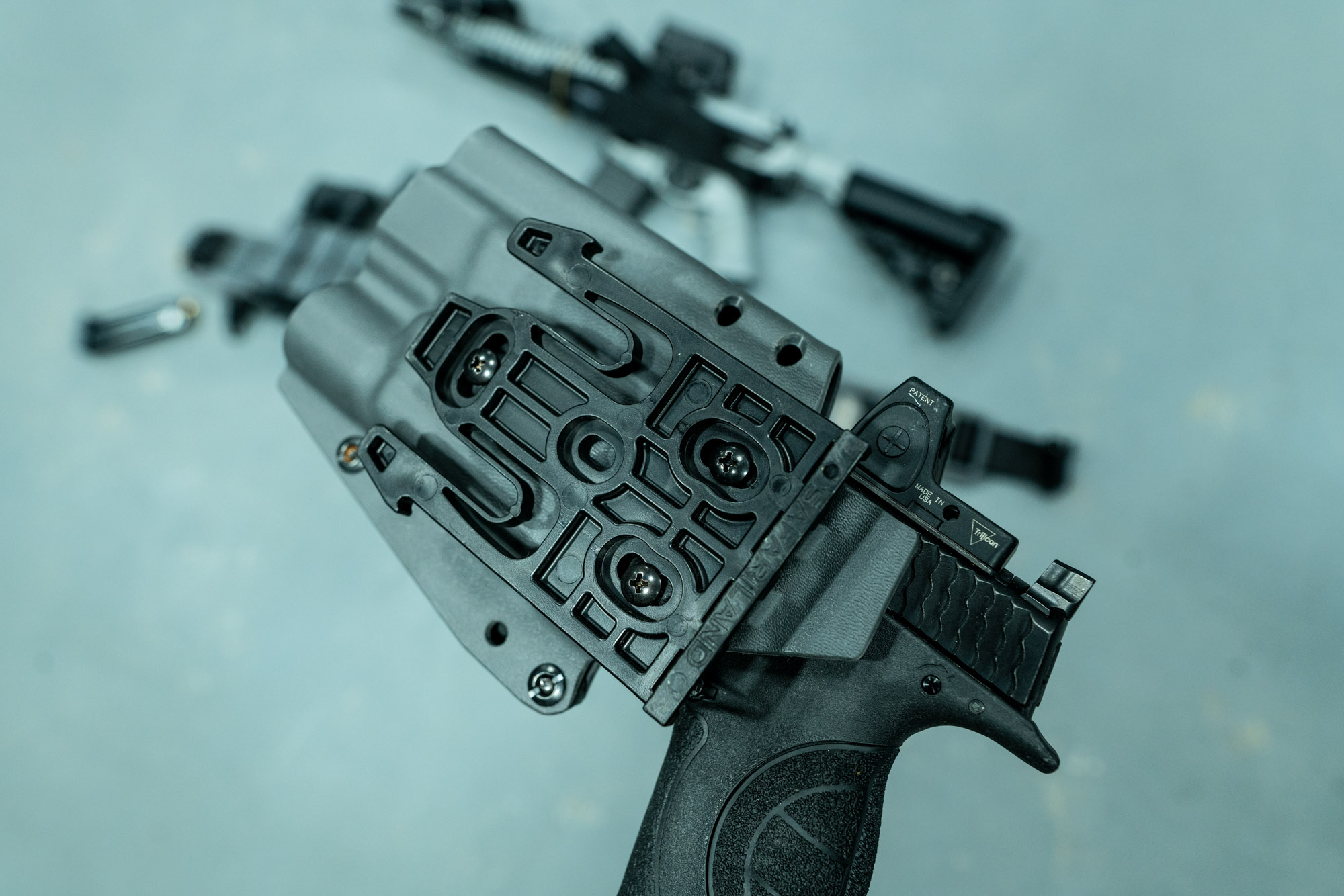 People have gotten clever over the years and even installed the receiving plate around their frequent locations. If you want to quickly clip your gun and holster to a spot in your car, under a desk, or in a kitchen cupboard, this system allows for that.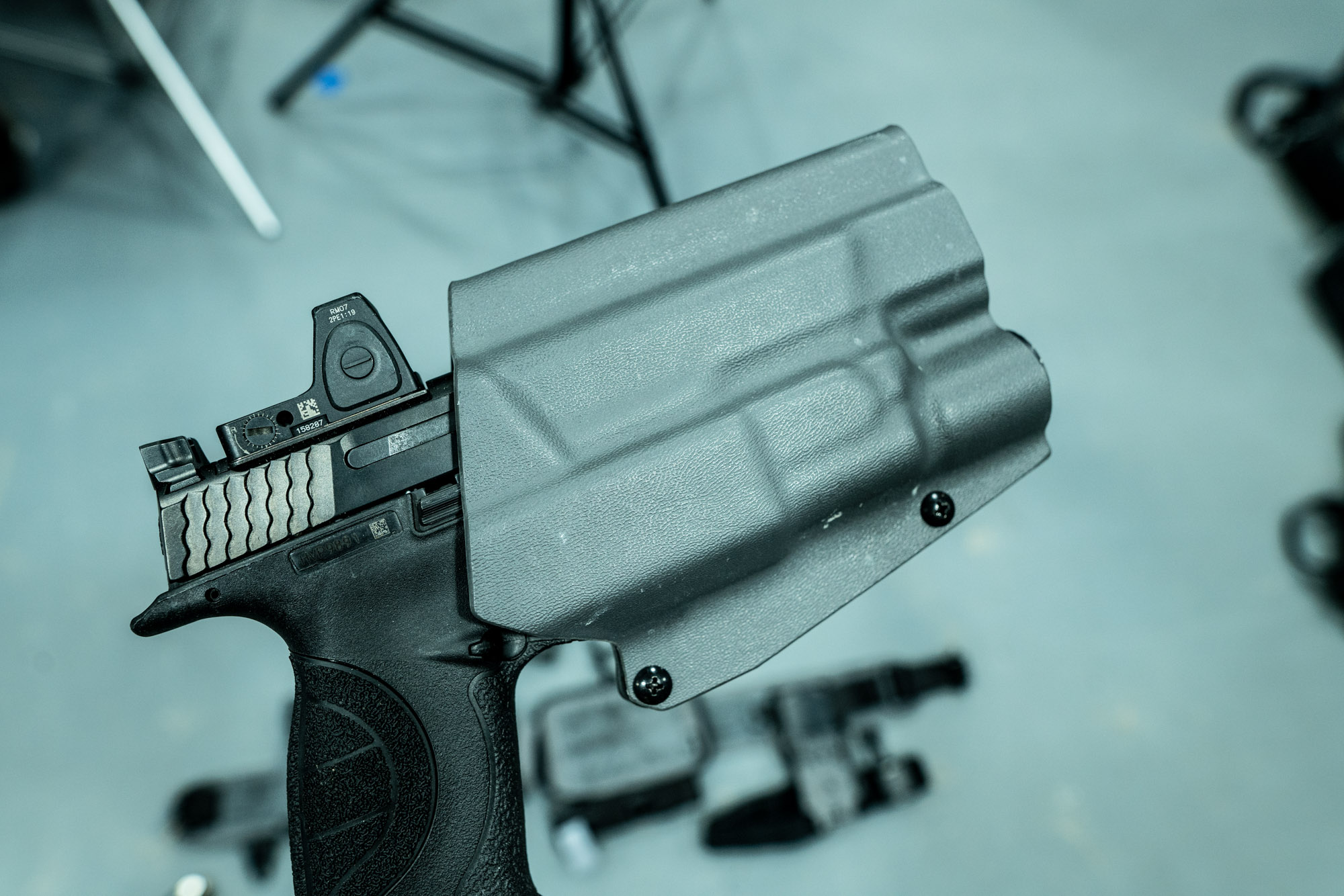 If you are looking for a neutral color to go with your new grey paint job, check out the Wolf Grey Kydex on our website. Holsters are American-made and ready to ship.
Build List
Lower
Upper