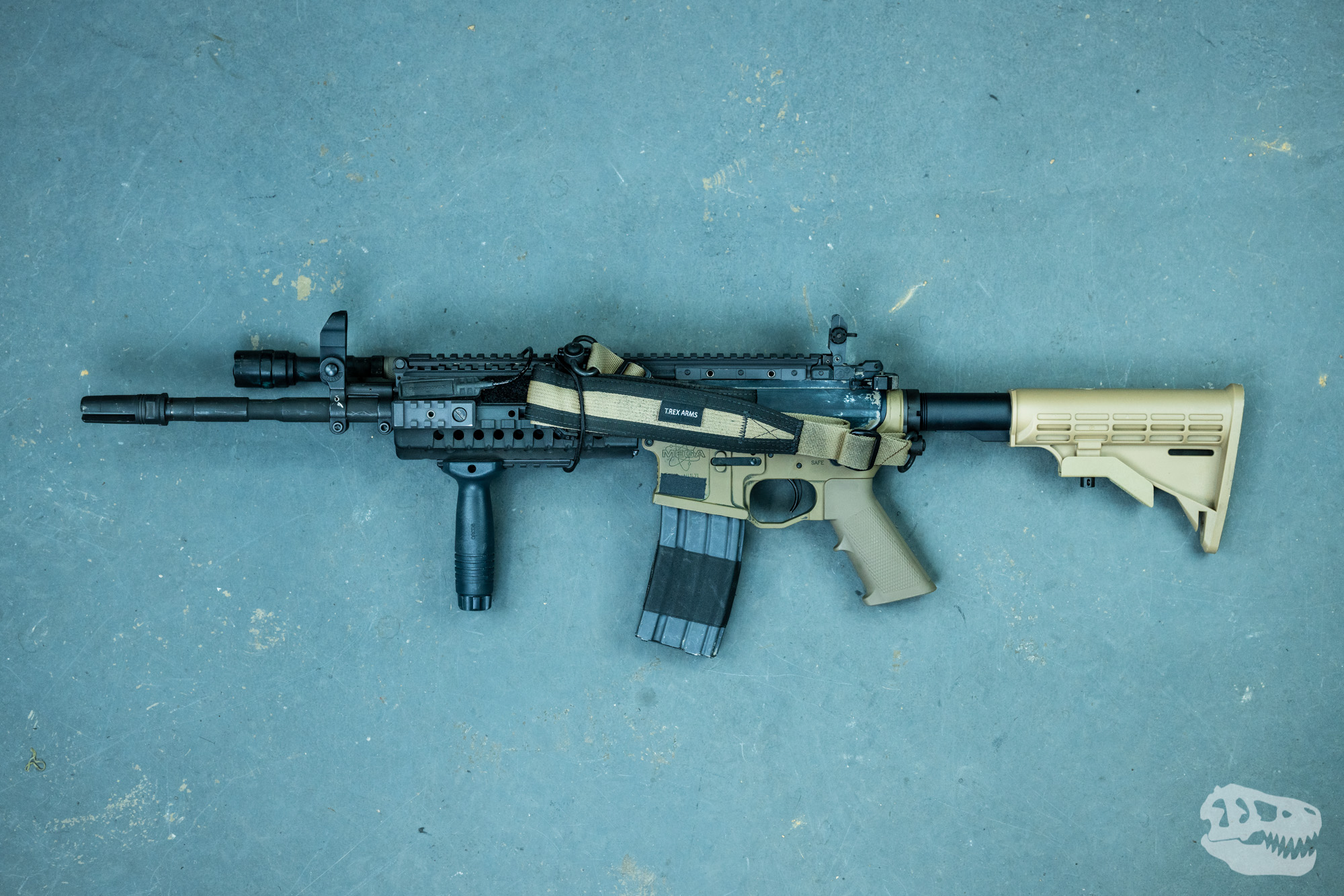 Previous generations watched cowboy movies as they grew up and fell in love with revolvers. Then, their children watched WWII movies and found a fascination with M1s and Thompsons. Today, movies still shape interest in guns but not to the same extent that the videogame industry does. This Call of Duty Modern Warfare 2 rifle, for example, will spark memories for many of us. Hailed as the greatest Call of Duty game ever, it seemed fitting to source the parts for this build. We could talk about the good old days of COD but instead, let's break down the gun itself.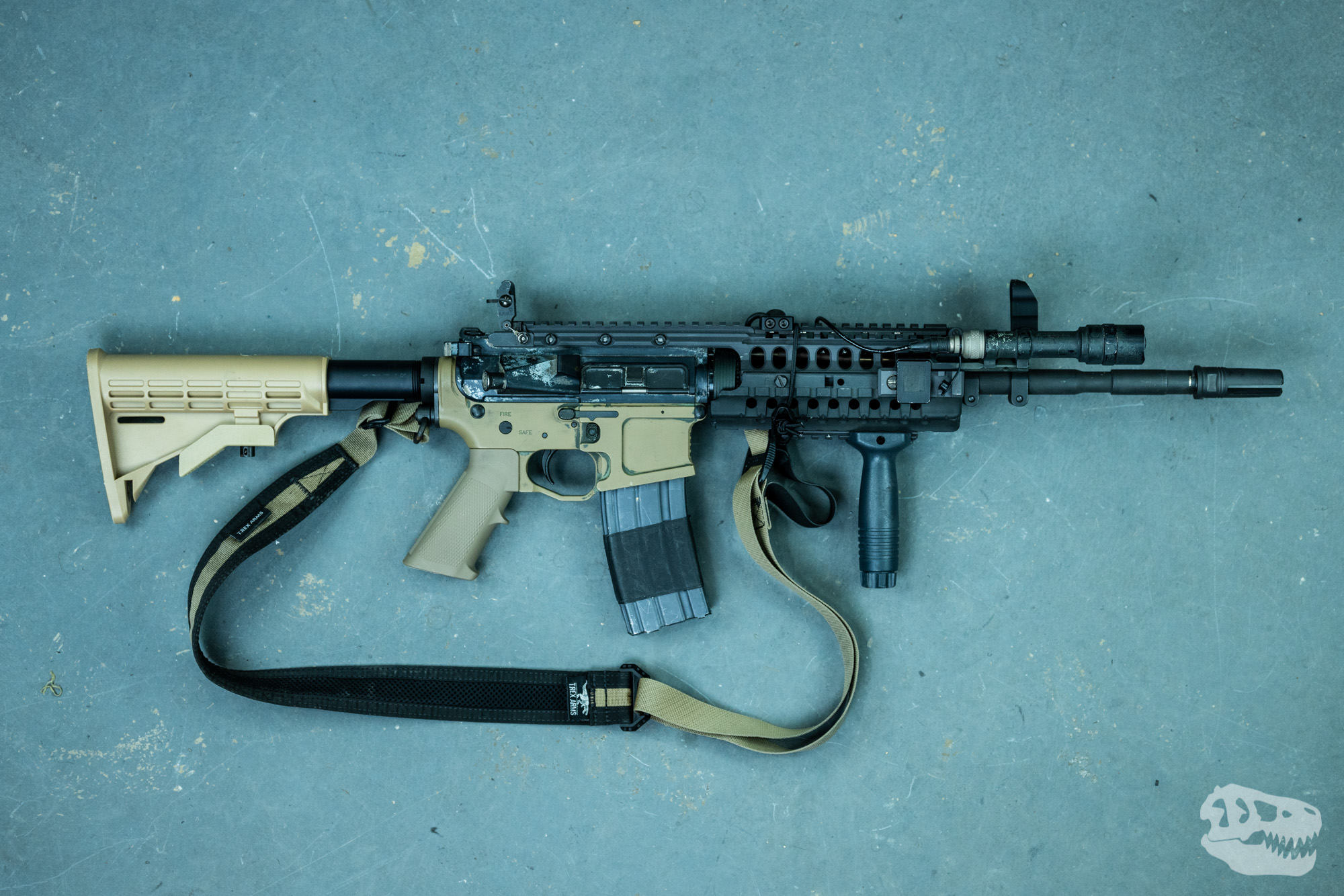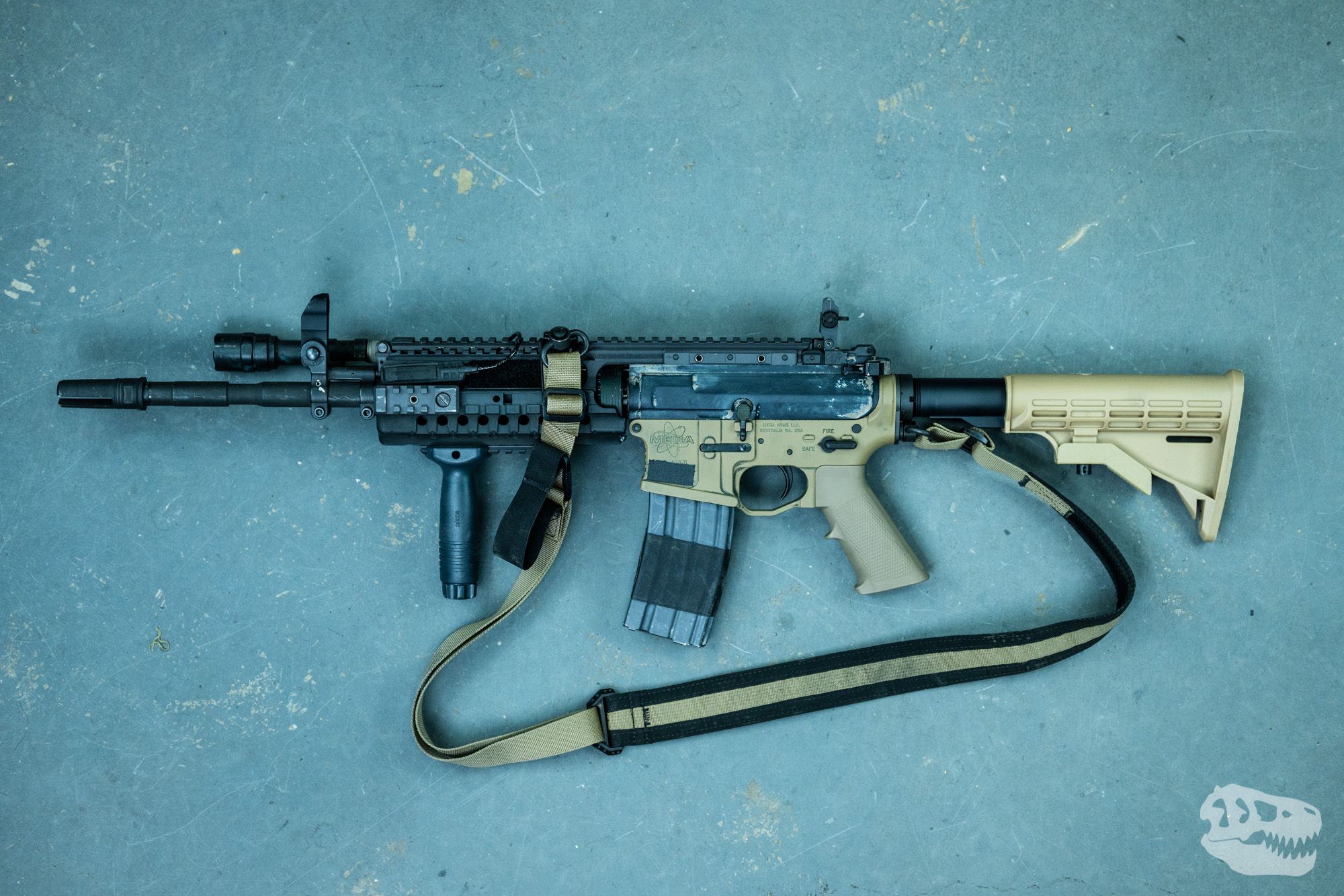 Starting with the muzzle device, we have a SureFire 3 prong flash hider. It is one of the best flash hiders on the market and an excellent suppressor host. The barrel is a 14.5" Colt M4A1 SOCOM. The cool thing about this barrel is that it has all of the correct cutouts for a 203-grenade launcher. Time will tell if we end up installing one, but more on that later.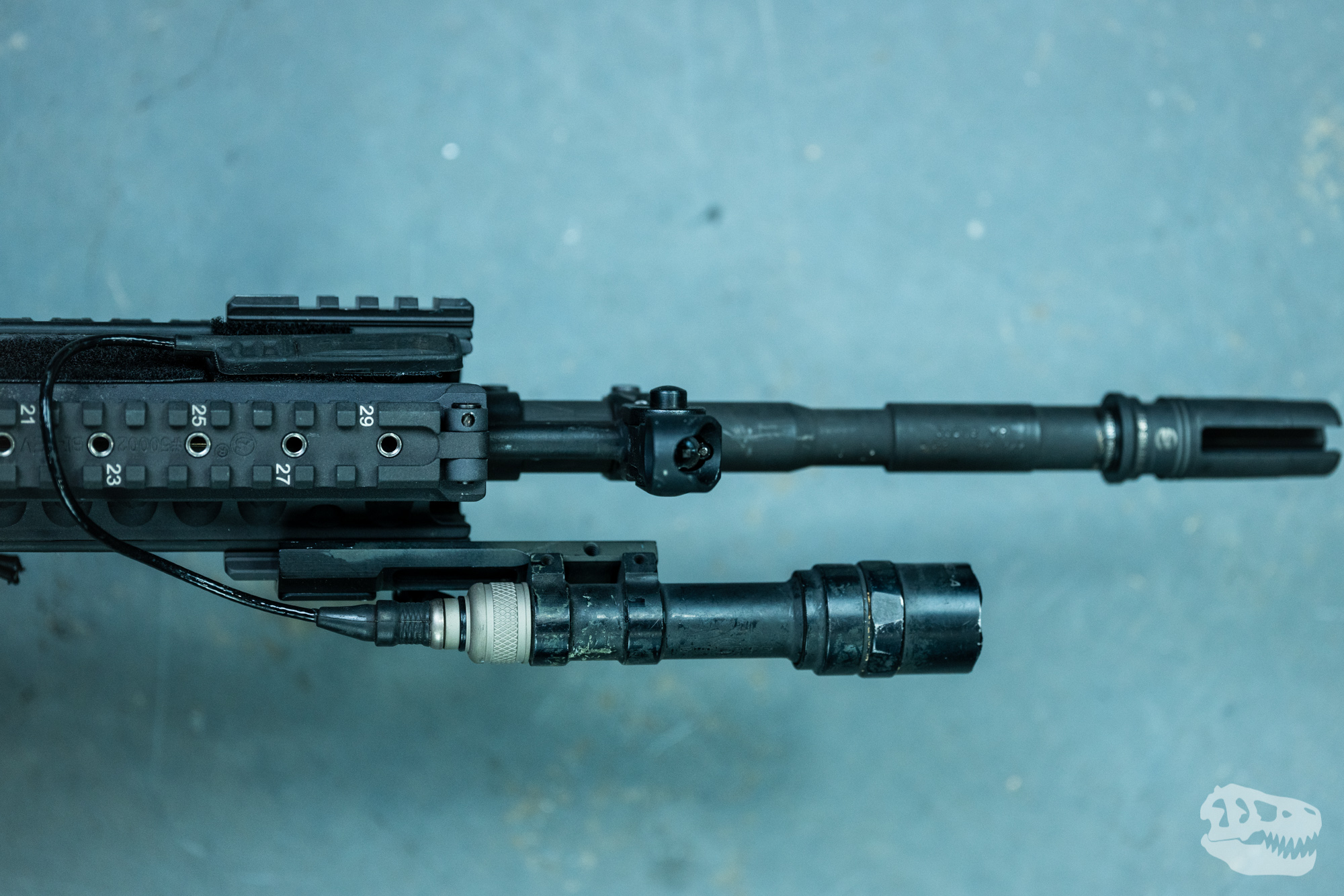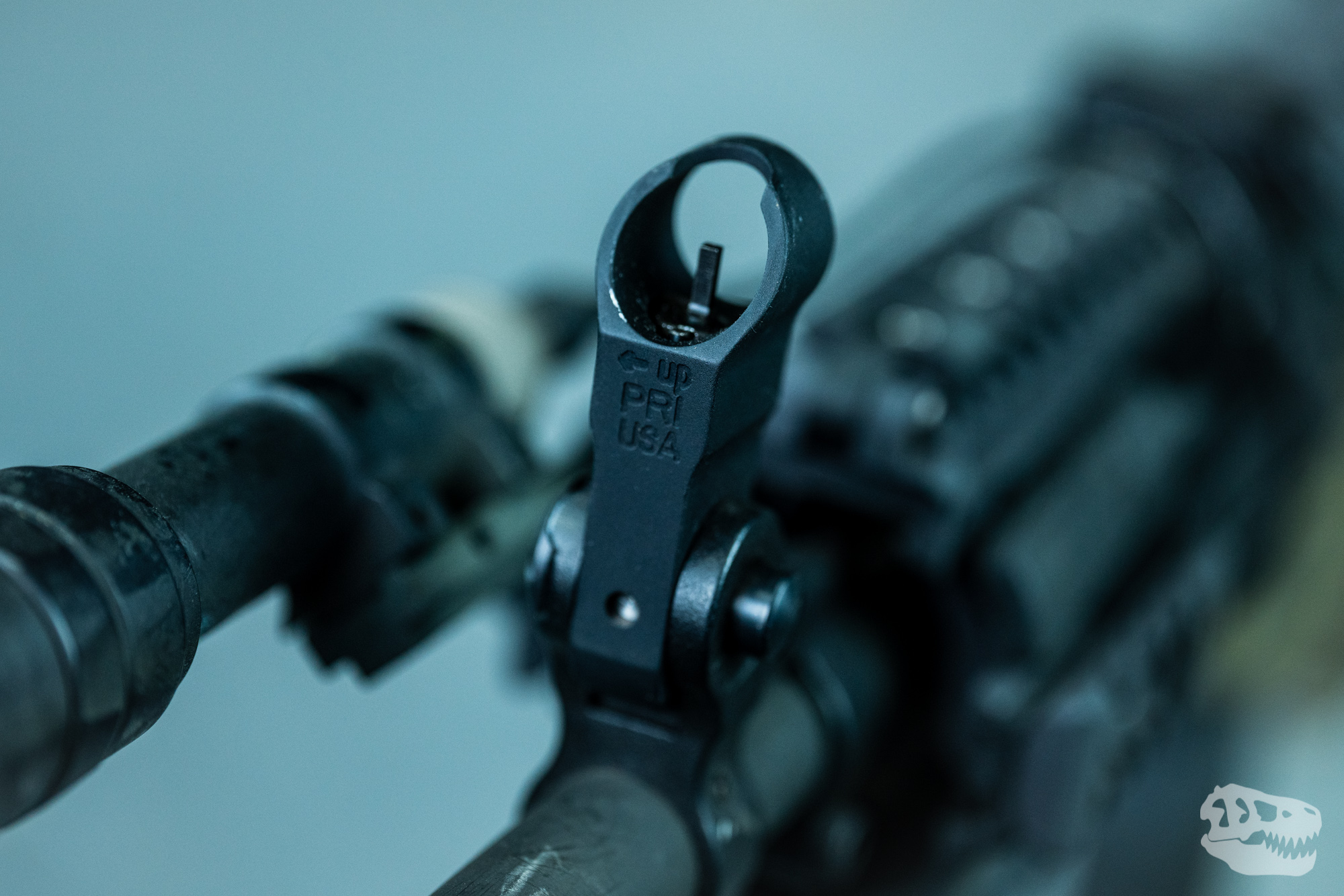 Next, we have a Precision Reflex Industries (PRI) gas block. These gas blocks are well known in the MK12 cloner world but are still a great option even to this day. The mounting design may not be as sturdy as an A2 with tapered pins, but it is a lot more durable than running two set screws like we have on most rifles these days. The front sight locks in both the up and down position and can be moved by pressing a button on one side. Honestly, it's a pretty cool gas block and we're glad it's on this build.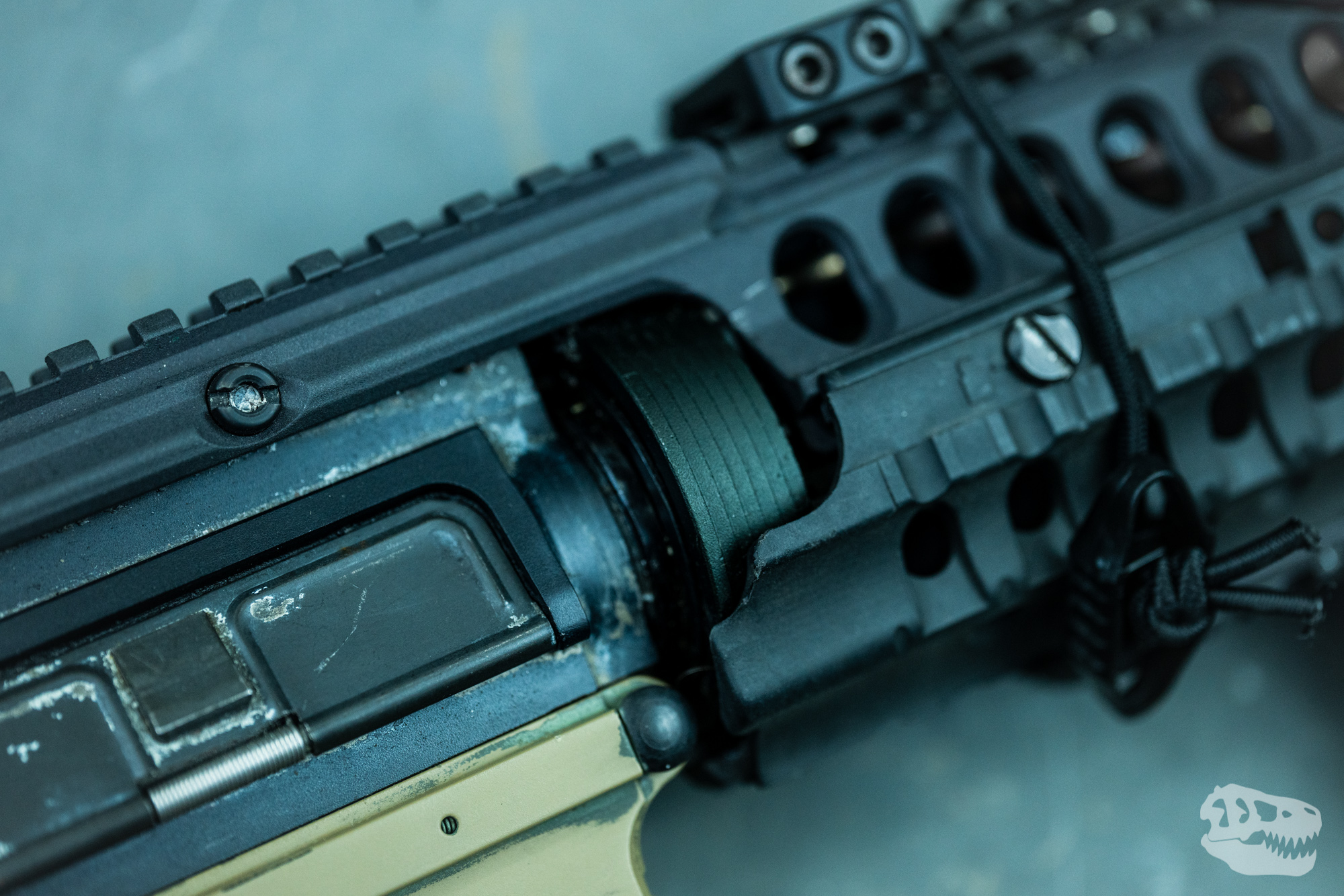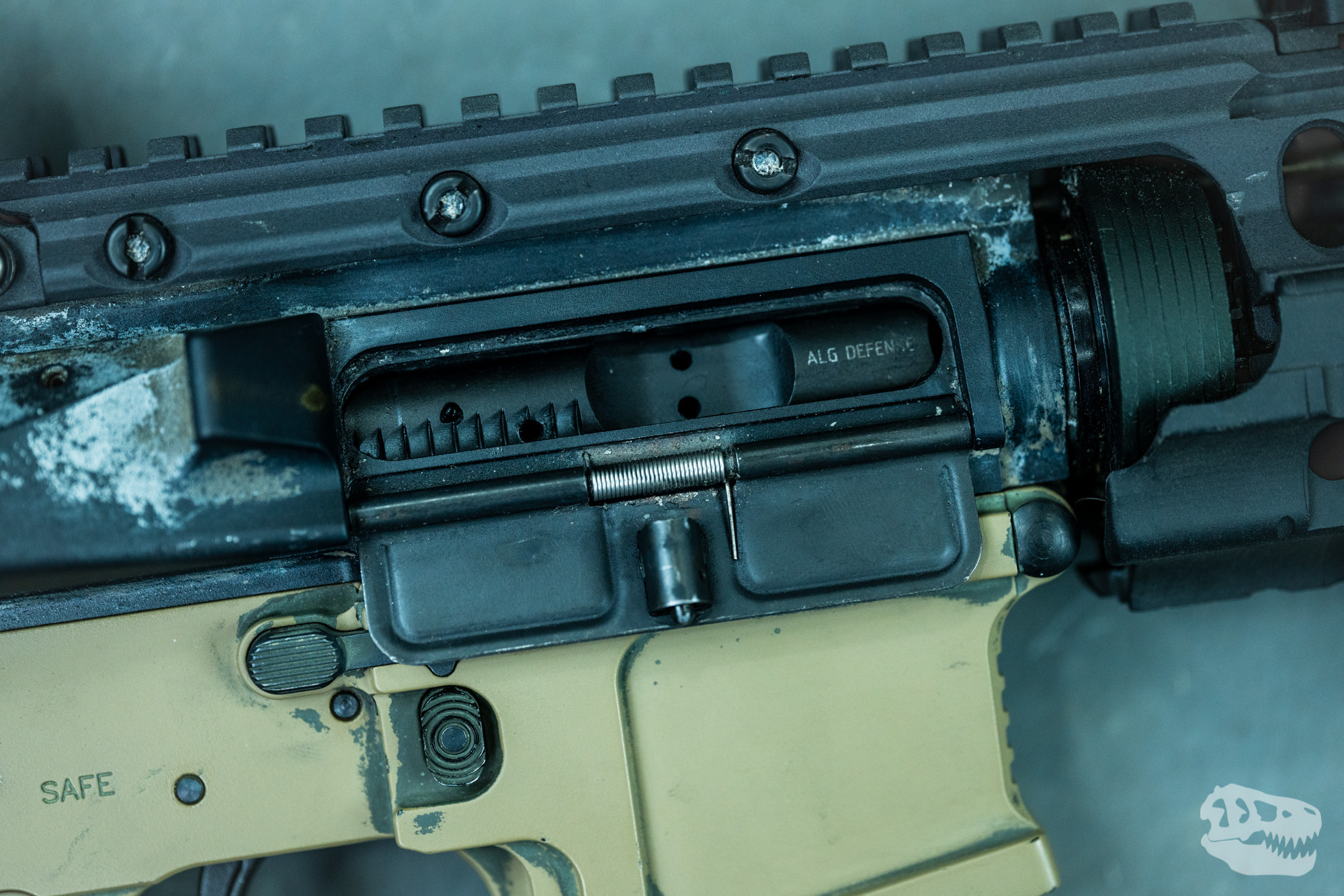 Moving back, we have an ARMS S.I.R handguard. For those who don't know, ARMS was the original developer of the 1913 system that we all use today. Their S.I.R system may not be well known today, but it still is a solid system. First, the handguard itself extends back onto the upper and creates a bridge of solid 1913 from the upper to the handguard. It may not be the same as a monolithic handguard but it's sure better than a free float, two-piece design.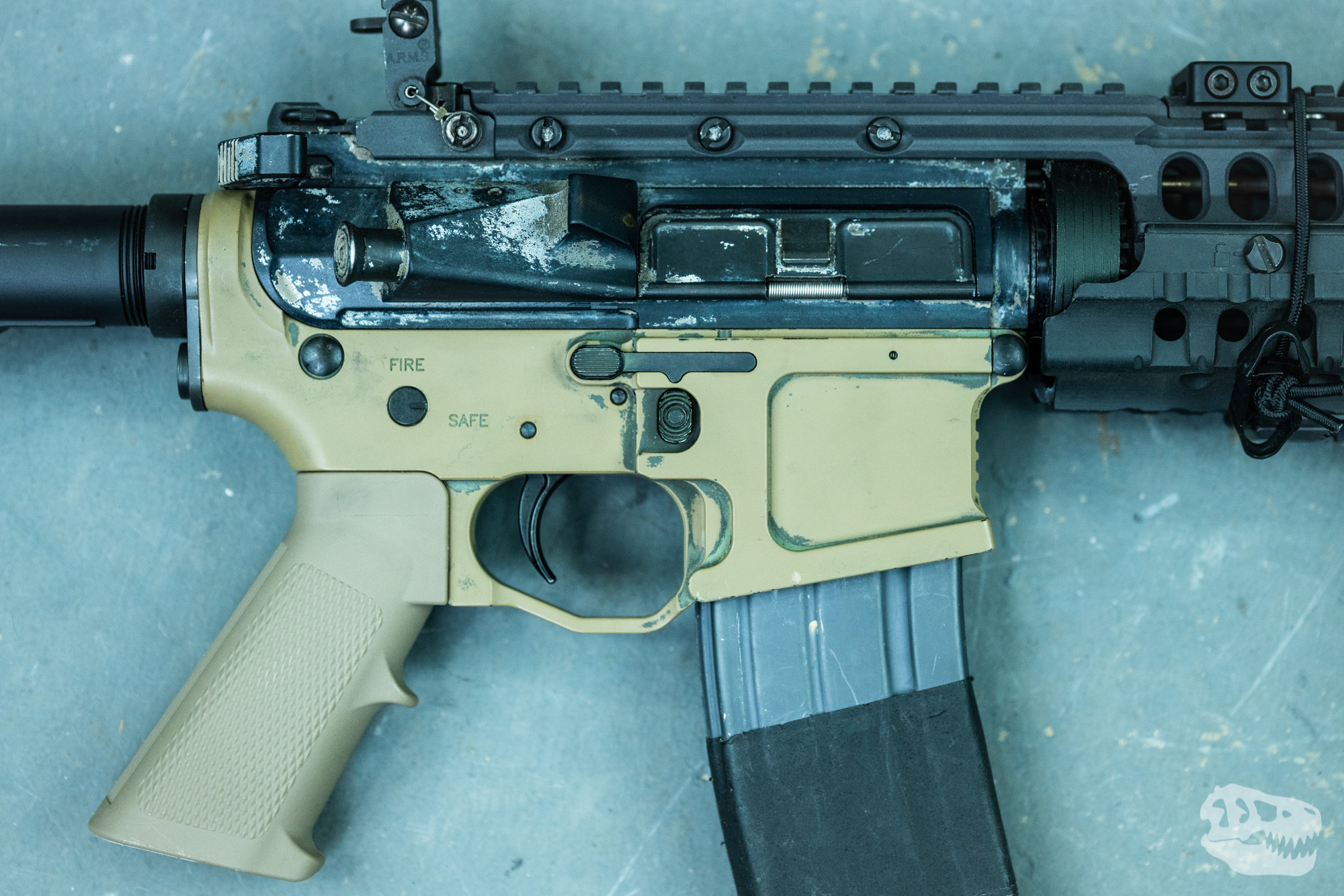 Next, you will notice that the top of the handguard has a secondary riser on it. If you were to run a laser on top, the PEQ would not get in the way of your optic as much. On the other hand, you can install this riser and leave it clean. If you want to get wild, the two flat head screws at 3 and 9 o'clock will unlock the lower half of the handguard. The top half will stay in place and become a host for your M203.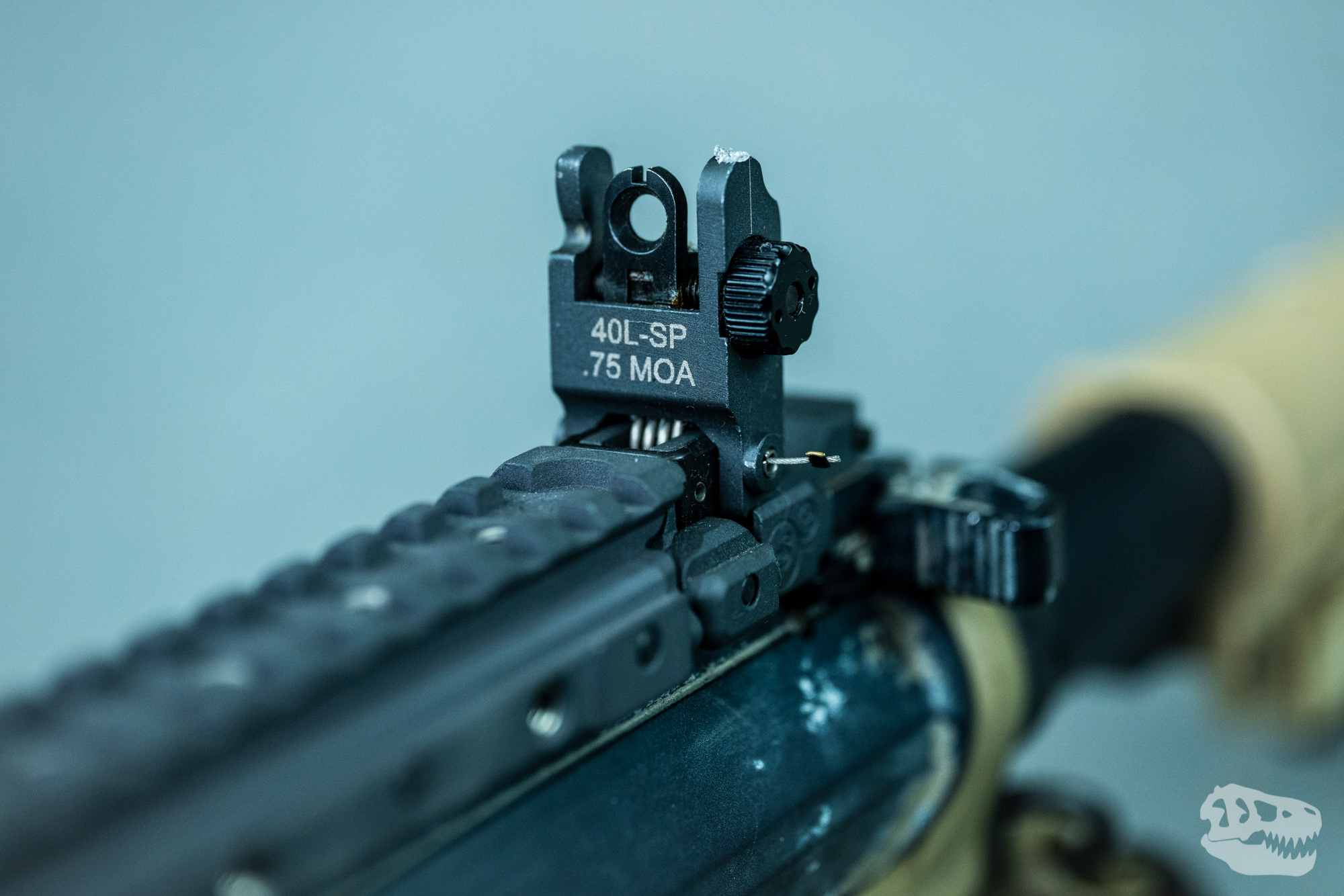 The last thing to point out is that the rear sight is built into the handguard itself. If you want to stow it, it takes up no room, and when you need it, it works like a champ. All in all, another old-school design that still works better than most of the new stuff out there.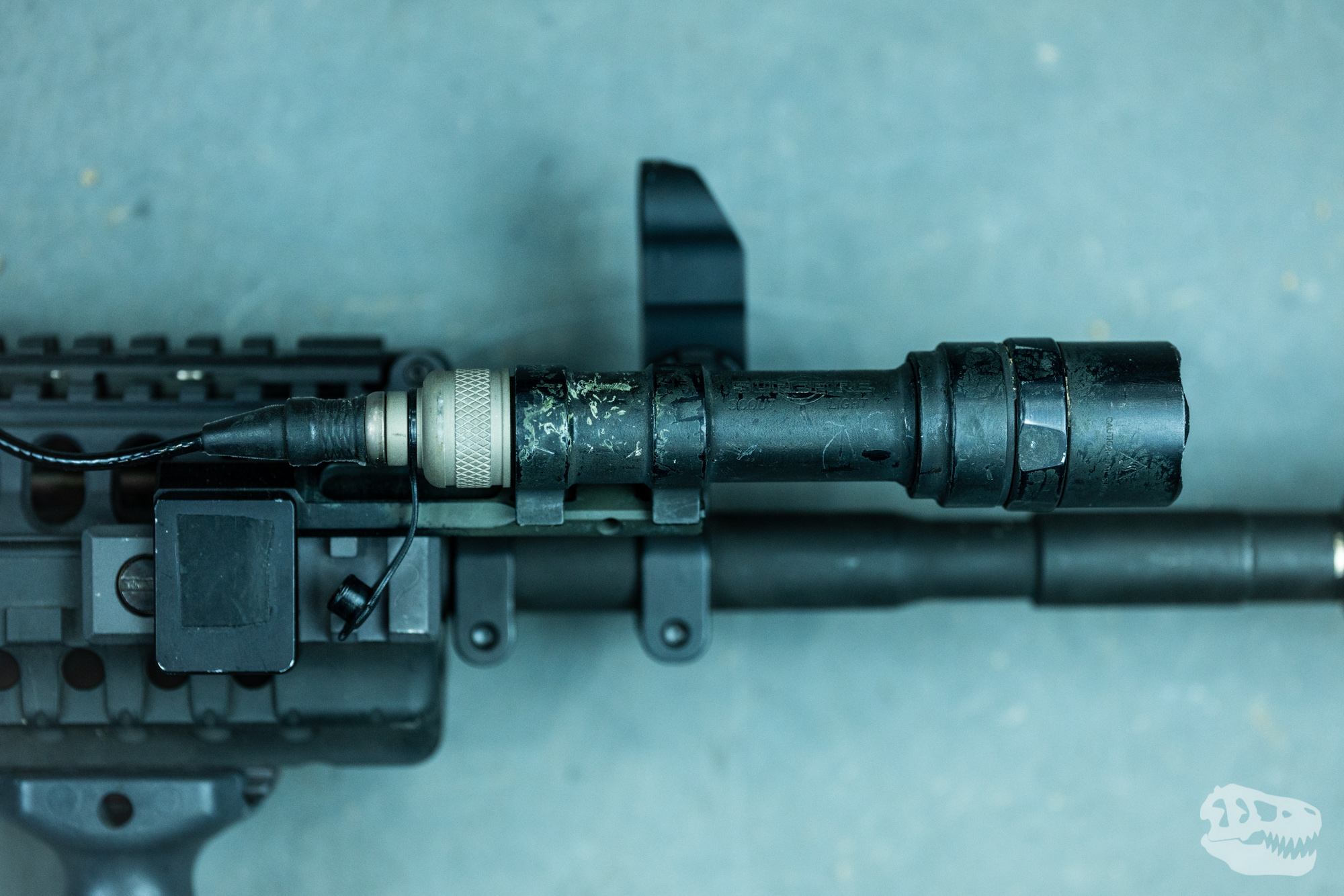 Regardless of what the video game has, we believe that every rifle should have a light on it. For this build, we took an old, beat-up M600 and installed it with an IWC mount.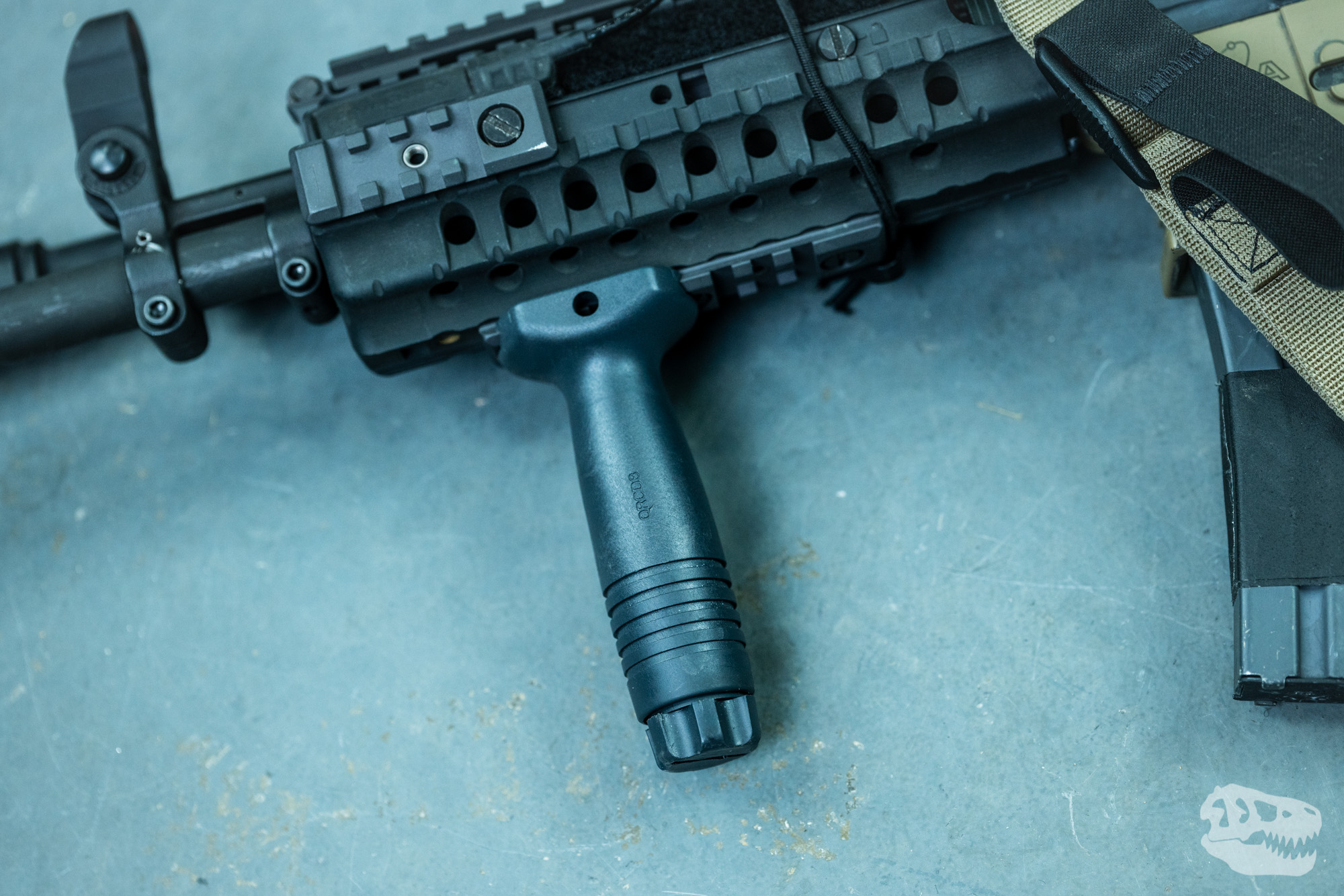 The vertical grip is similar to a Knights Armament grip, but we went with a knock-off just for the grey color, in order to match the video game.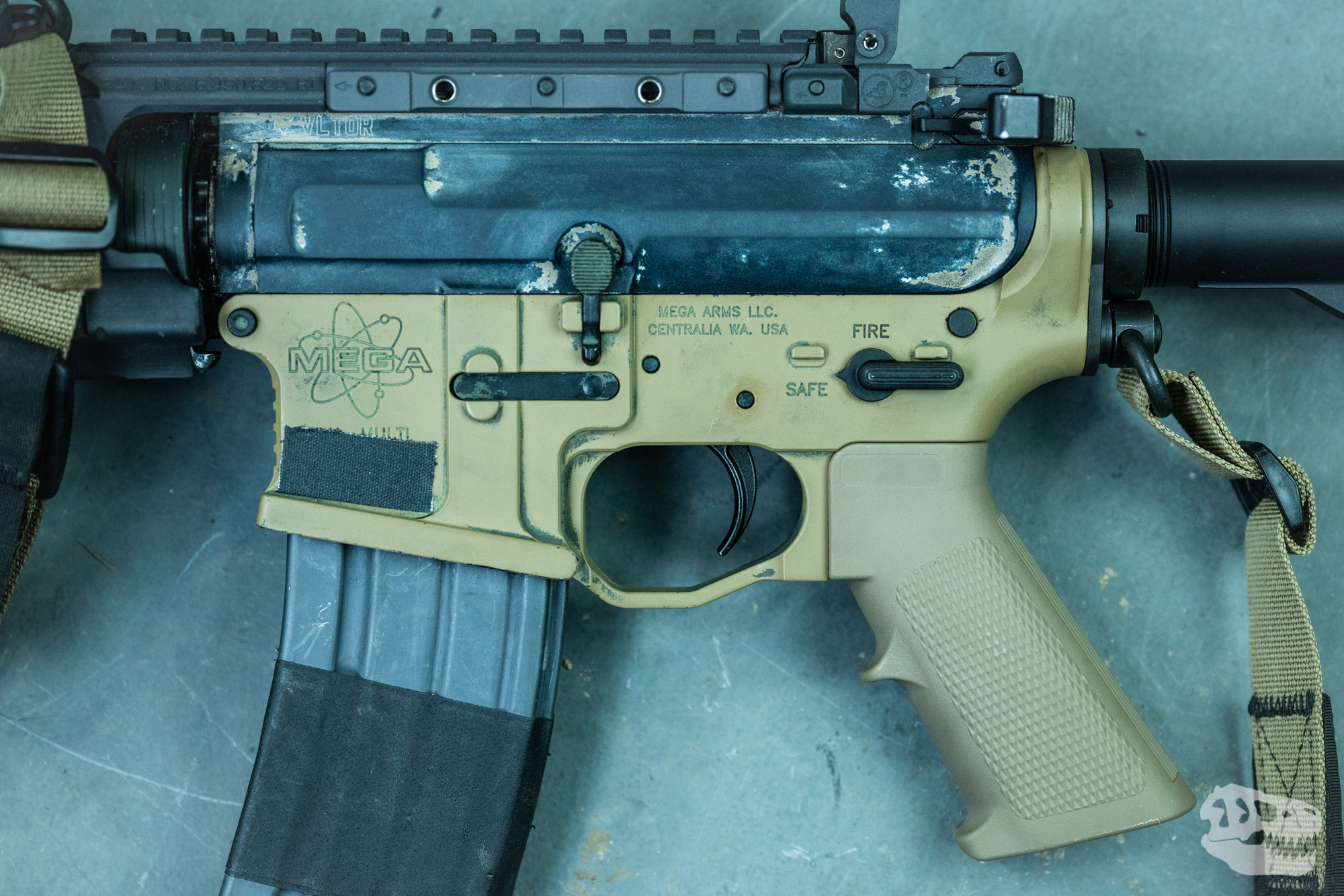 The lower is from Mega Arms for two reasons. One, it has an FDE cerakote and two, it is an old lower that just fits for this build.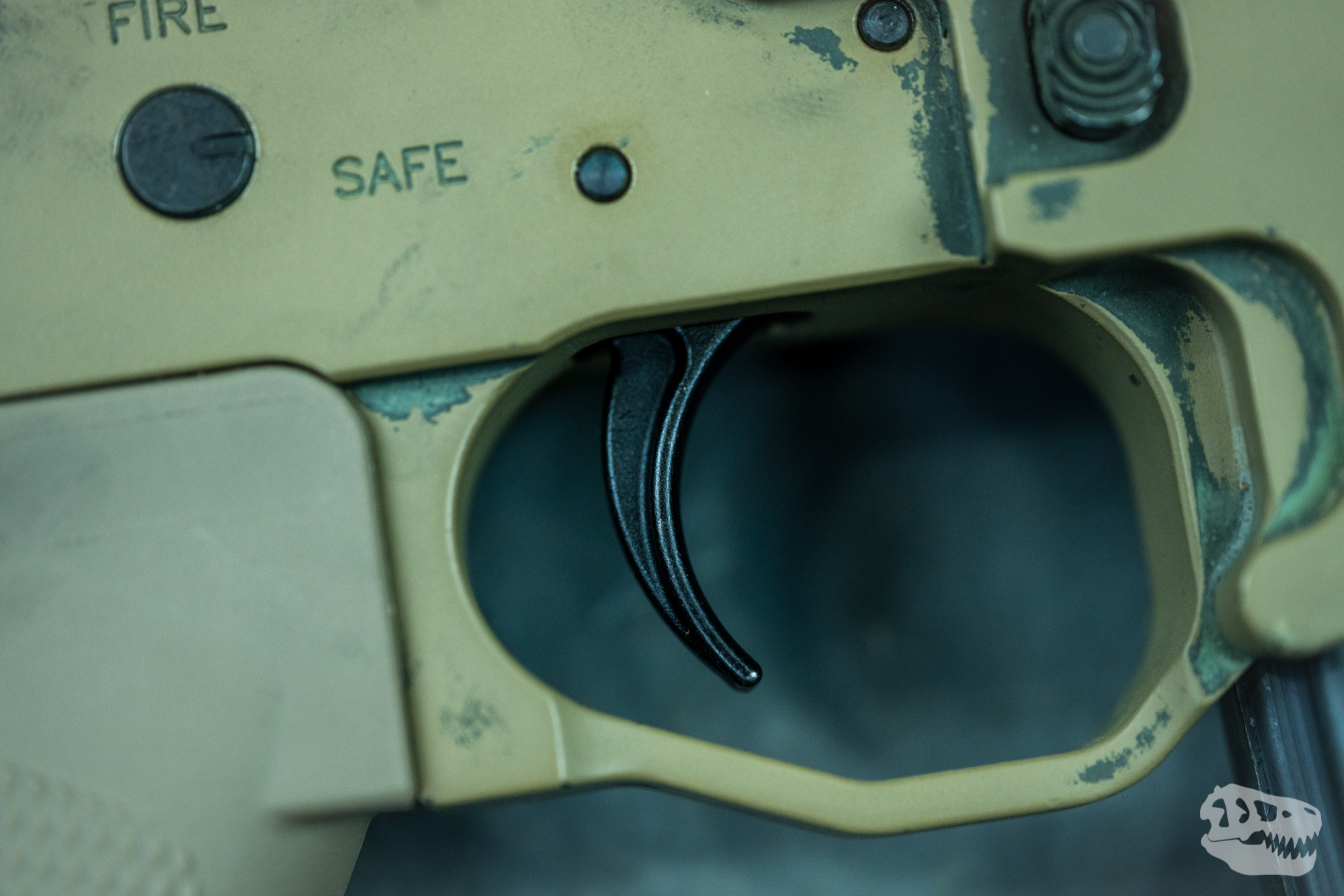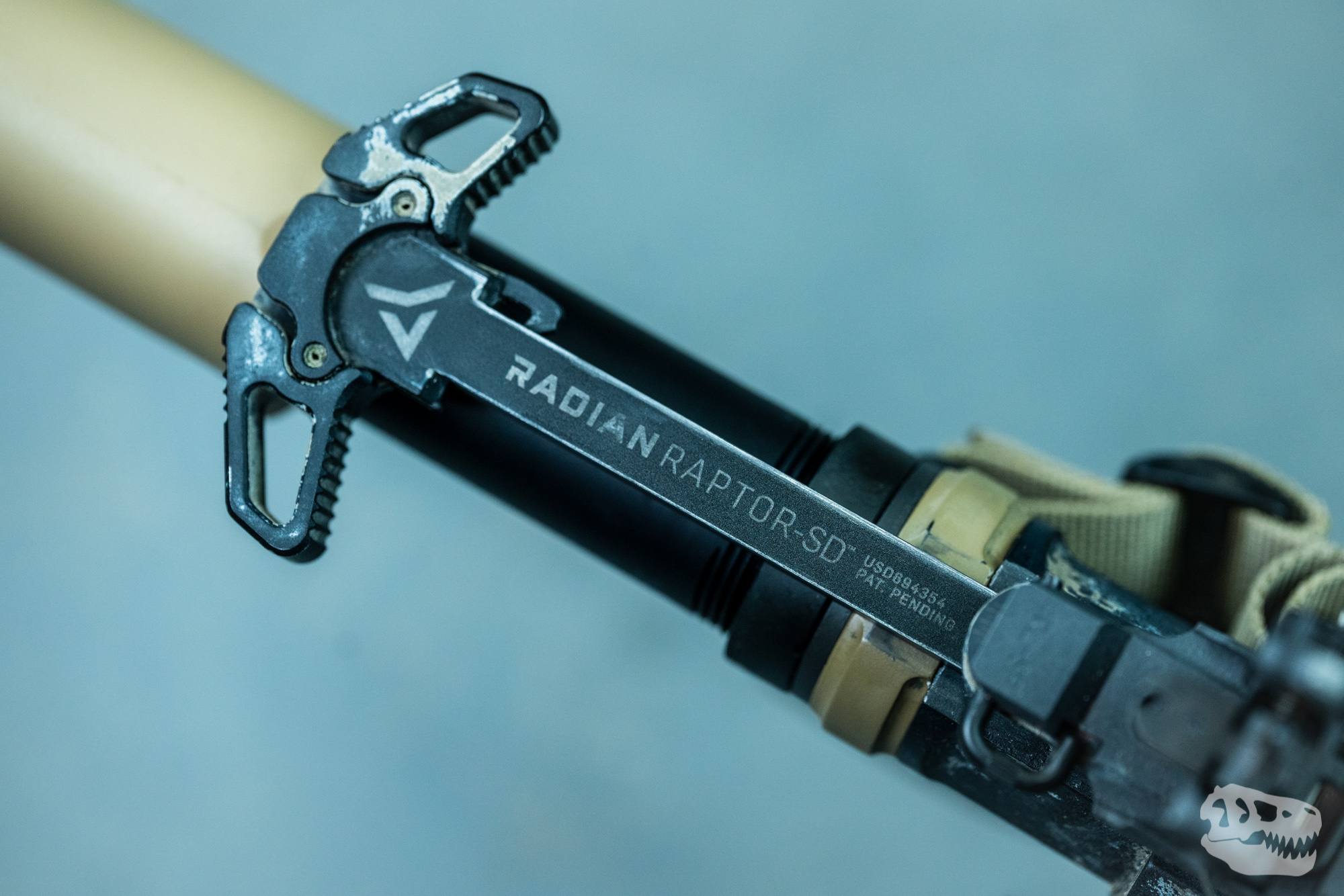 Mil-Spec trigger and safety of course, but you may notice the Radian charging handle. This may not be what we saw in the video game, but it sure makes the gun a lot more comfortable to use.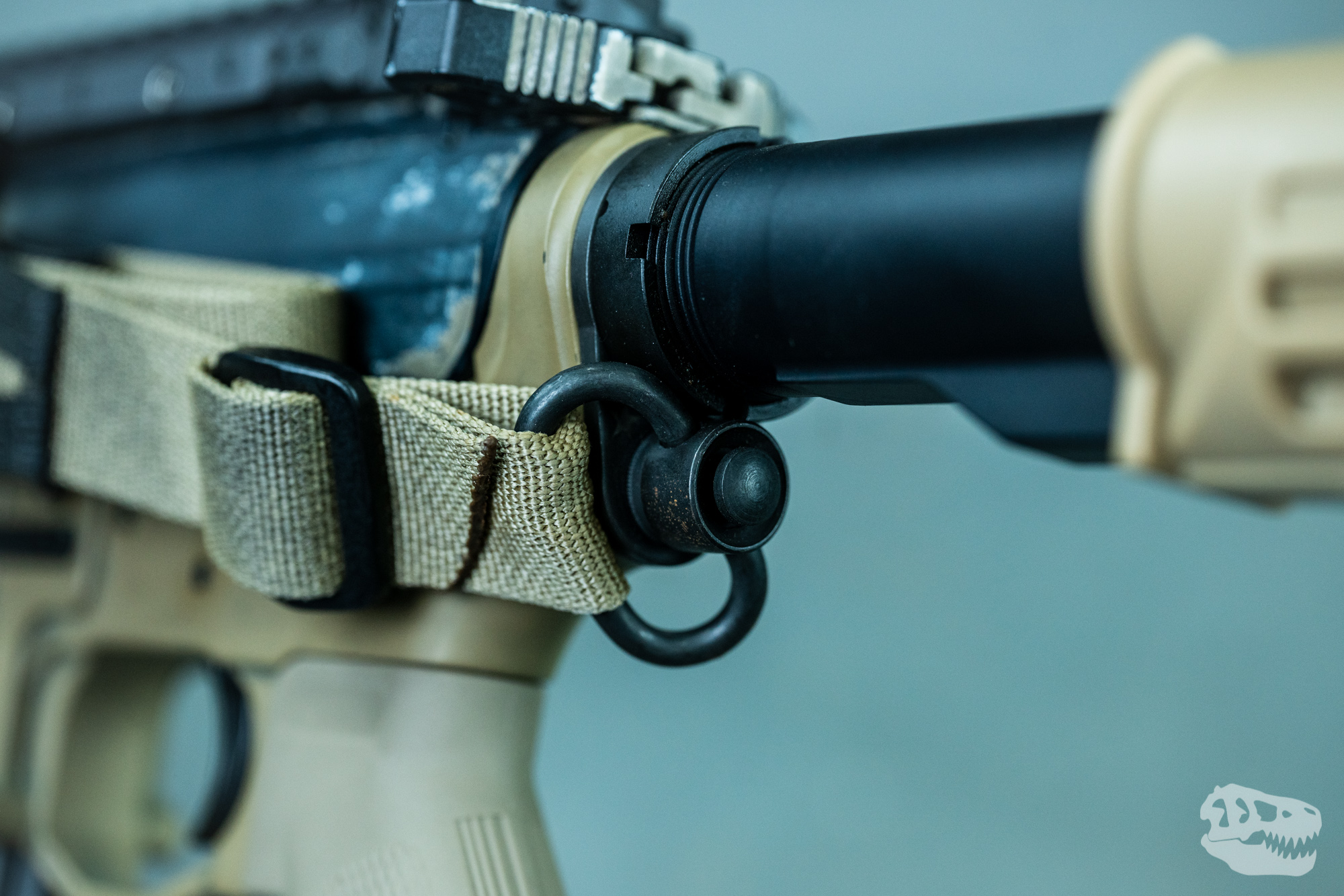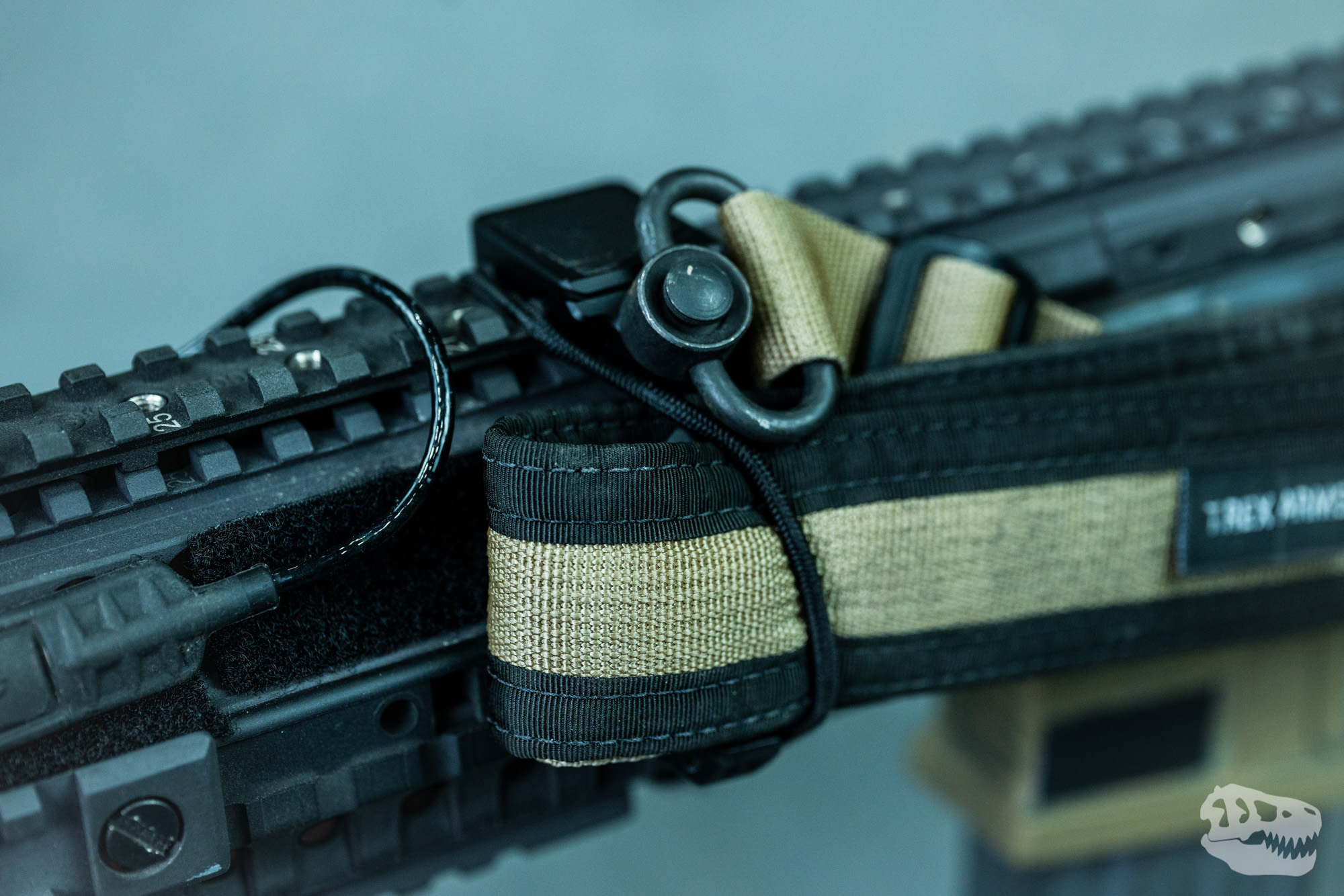 Unlike in videogames, real rifles need slings. We went with our own T.REX Sling which is attached via QD to a QD End Plate and an IWC QD Attachment midway down the top rail.
Build List
Lower
Lower Receiver — Mega Arms
Stock — FDE Waffle Stock
Grip — FDE A2
Trigger/Trigger Guard — Mil-Spec trigger and safety
Rear Sling Mount — BCM QD End Plate
Upper
If you have any questions about this build or others you see on our website, please feel free to contact our customer service team at team@trex-arms.com.