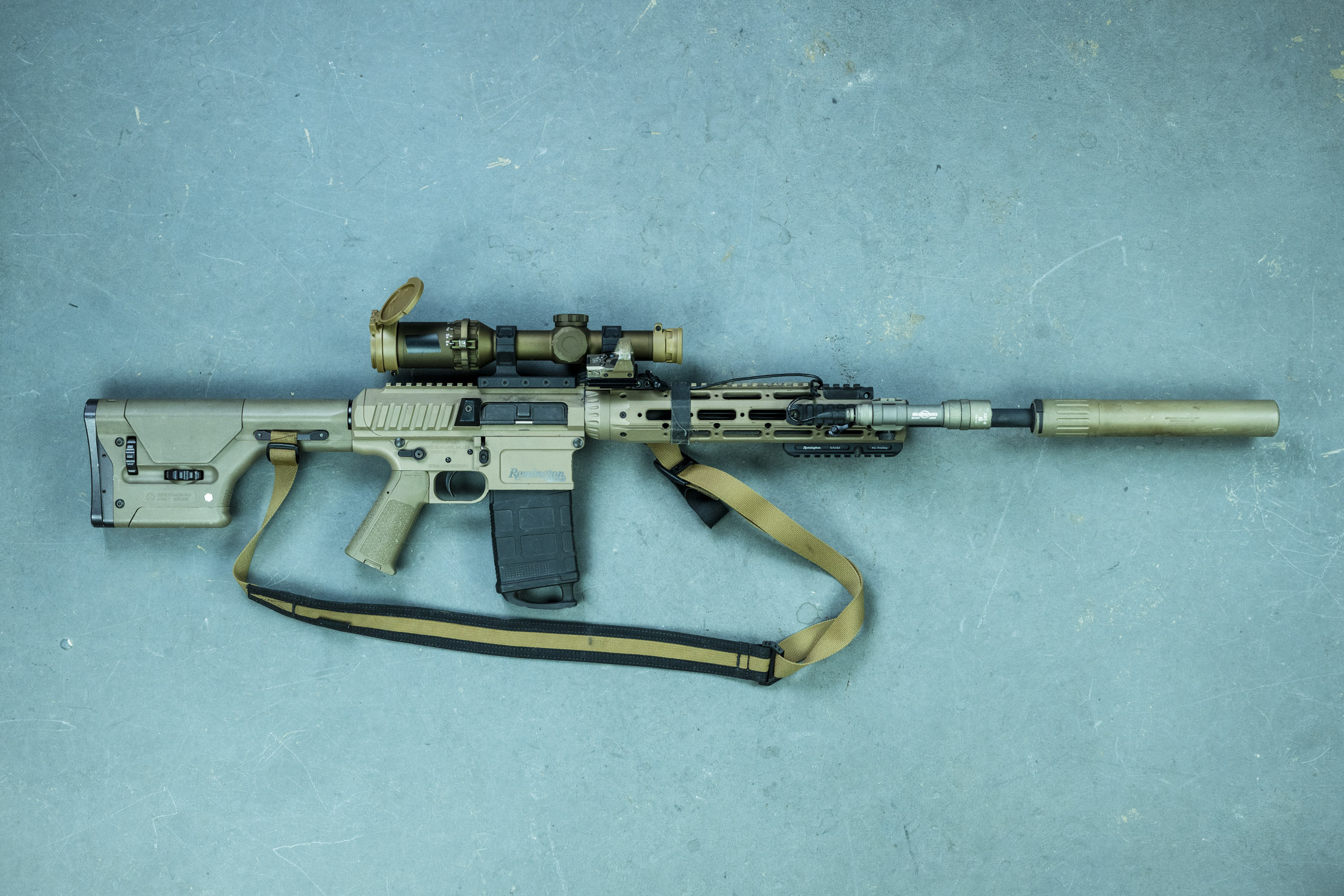 The Remington RSASS (Remington Semi-Automatic Sniper System) was produced in 2009 by Remington with the help of JP Enterprise. The goal of this rifle was to provide military and law enforcement with higher accuracy and less recoil on a more reliable system. For some, the gun holds nostalgia as it was used in Call of Duty, Modern Warfare 3. For others, it has a cool factor just because it's in the "unobtanium" category. Because the gun was really only sold to military and law enforcement in very low quantities, it is regarded as a hard-to-find rifle.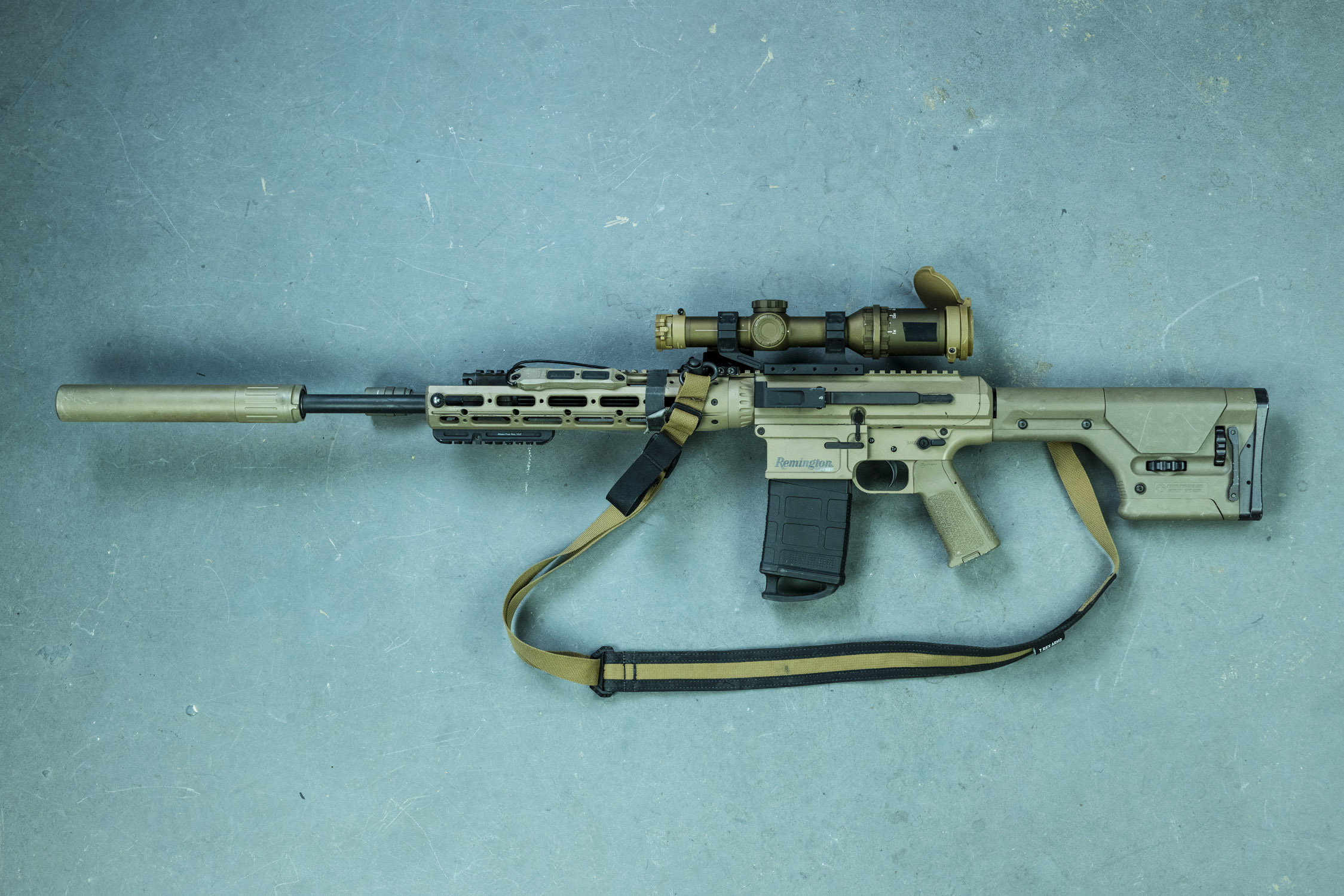 This DMR (Dedicated Marksman Rifle) may not be the best at any one thing, but its quality design, high-end parts, and simple features make it a functional rifle. Some people want faster / flatter calibers like 6.5C on their long-range guns, but considering this was designed and produced in 2009, we're happy with the 308.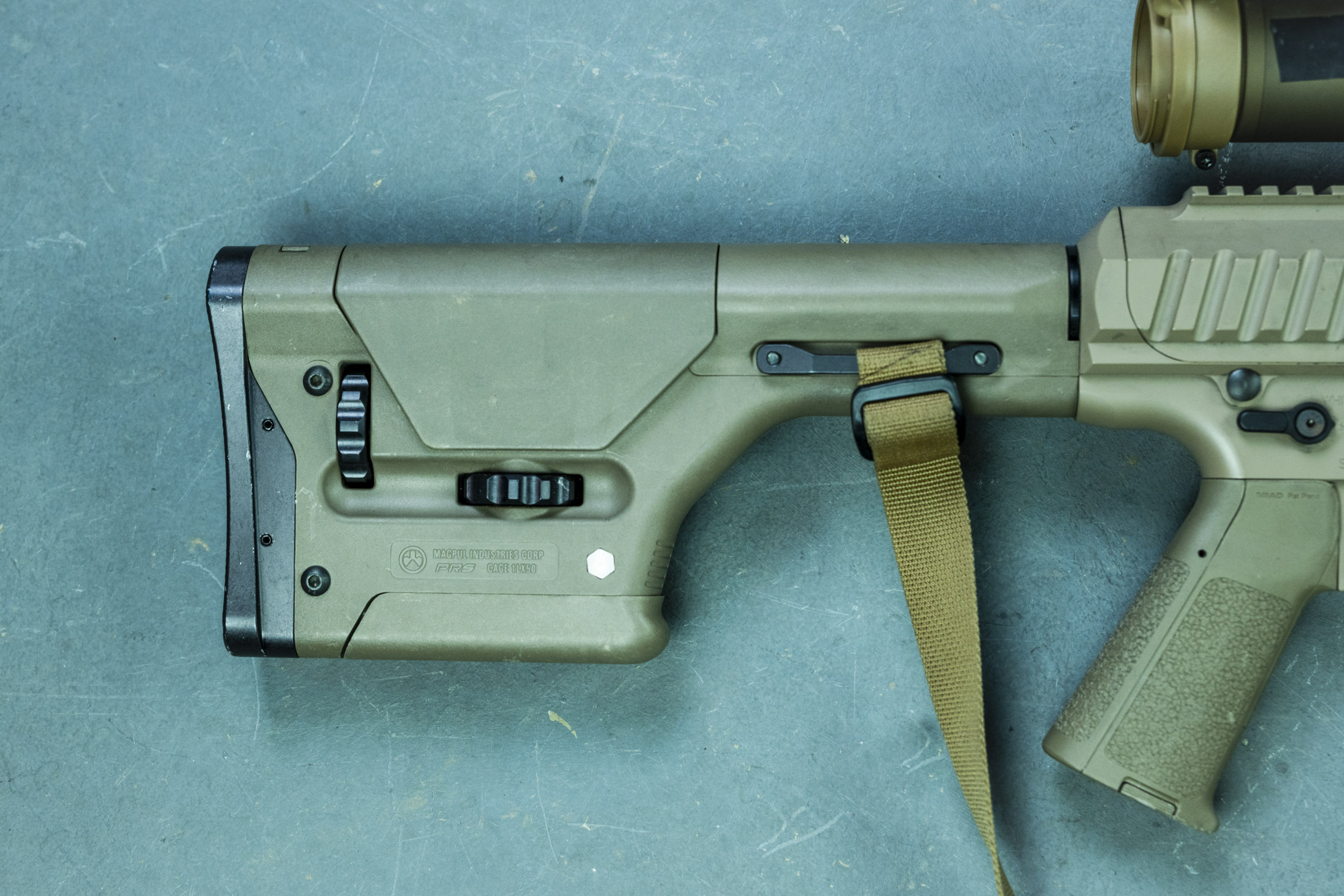 In 2005, Magpul came out with the PRS. It wasn't revolutionary, but it was the next generation of precision rifle stocks. Remington made a good call when they shipped their rifle with this stock. The adjustable height, length of pull, and 1913 for monopods give the end-user a lot of options.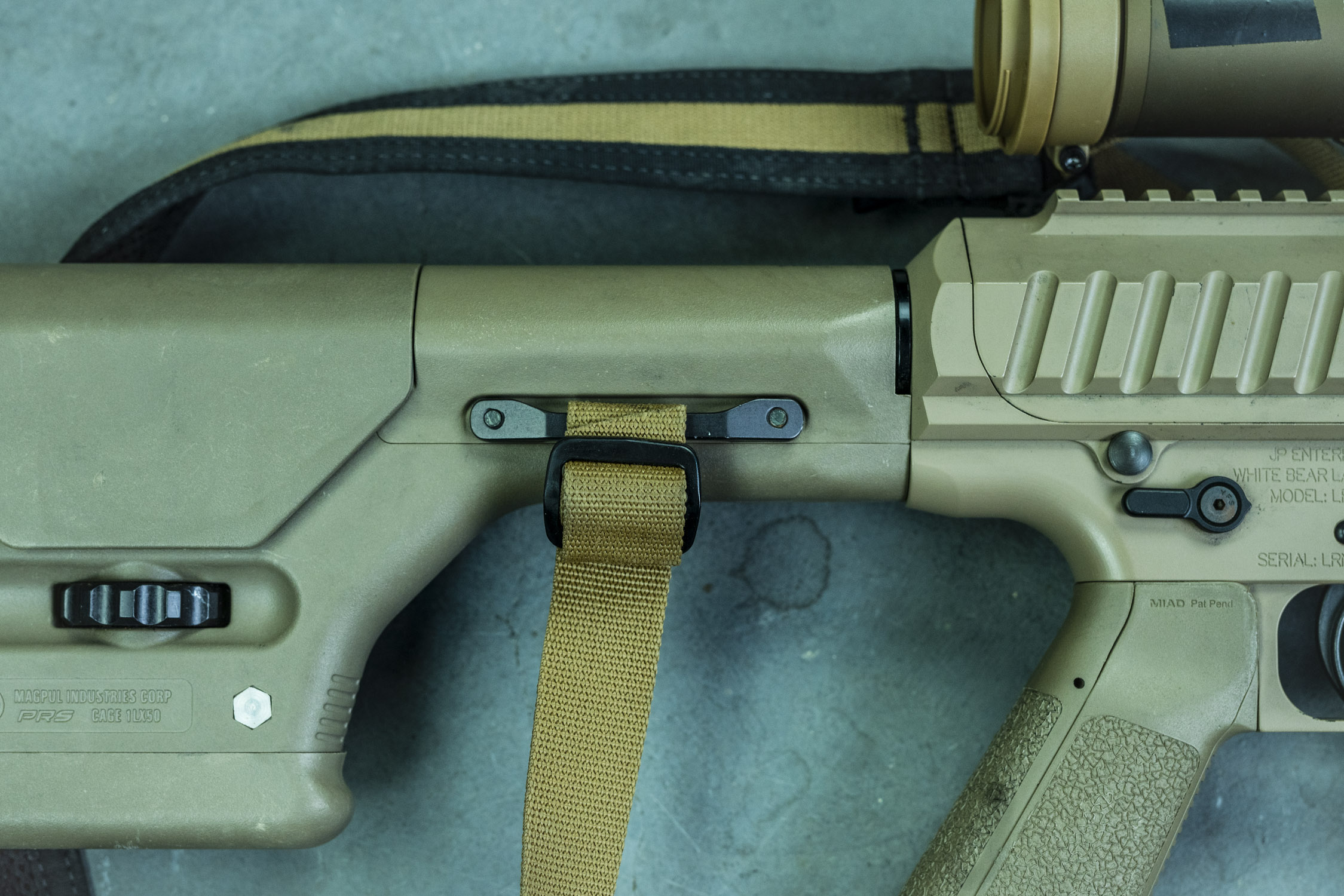 To go with the "Peanut Butter Warrior" color-way, we had to add a Coyote-colored sling.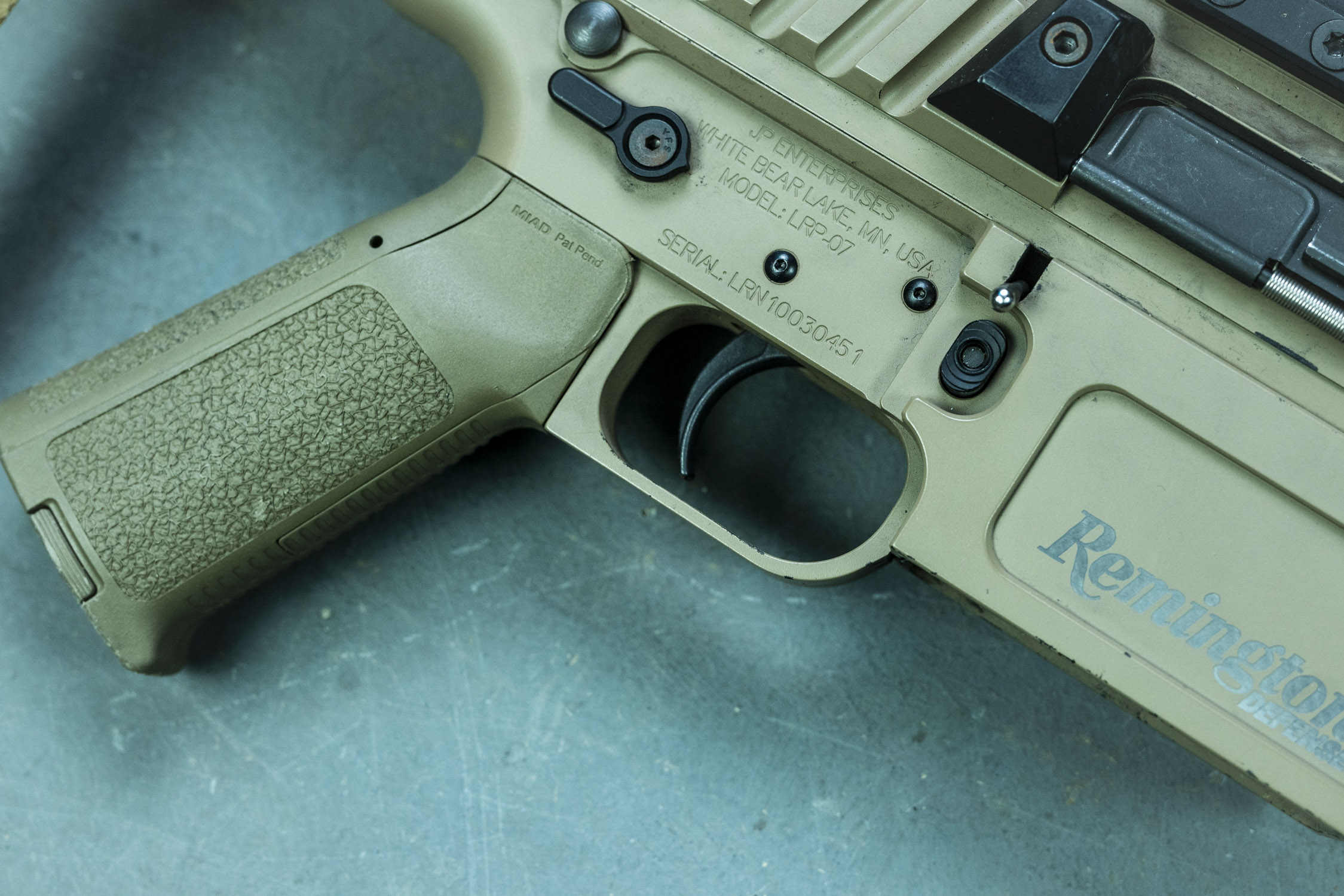 Now we get into the good stuff... JP is known for high-end rifles and rifle parts. The triggers are no exception. This single-stage 3.5lb trigger has no take-up and minimal travel. We tend to prefer two-stage triggers for distance guns but because it is a part of the overall build, we're going to leave it. As you can see in this picture, the previous owner did some modifications to his bolt release. The silver finger that is sticking out over the mag release was not a factory item, but we understand why the previous owner made this adjustment. The side-charging charging handle makes it difficult to lock the bolt back. More on this later.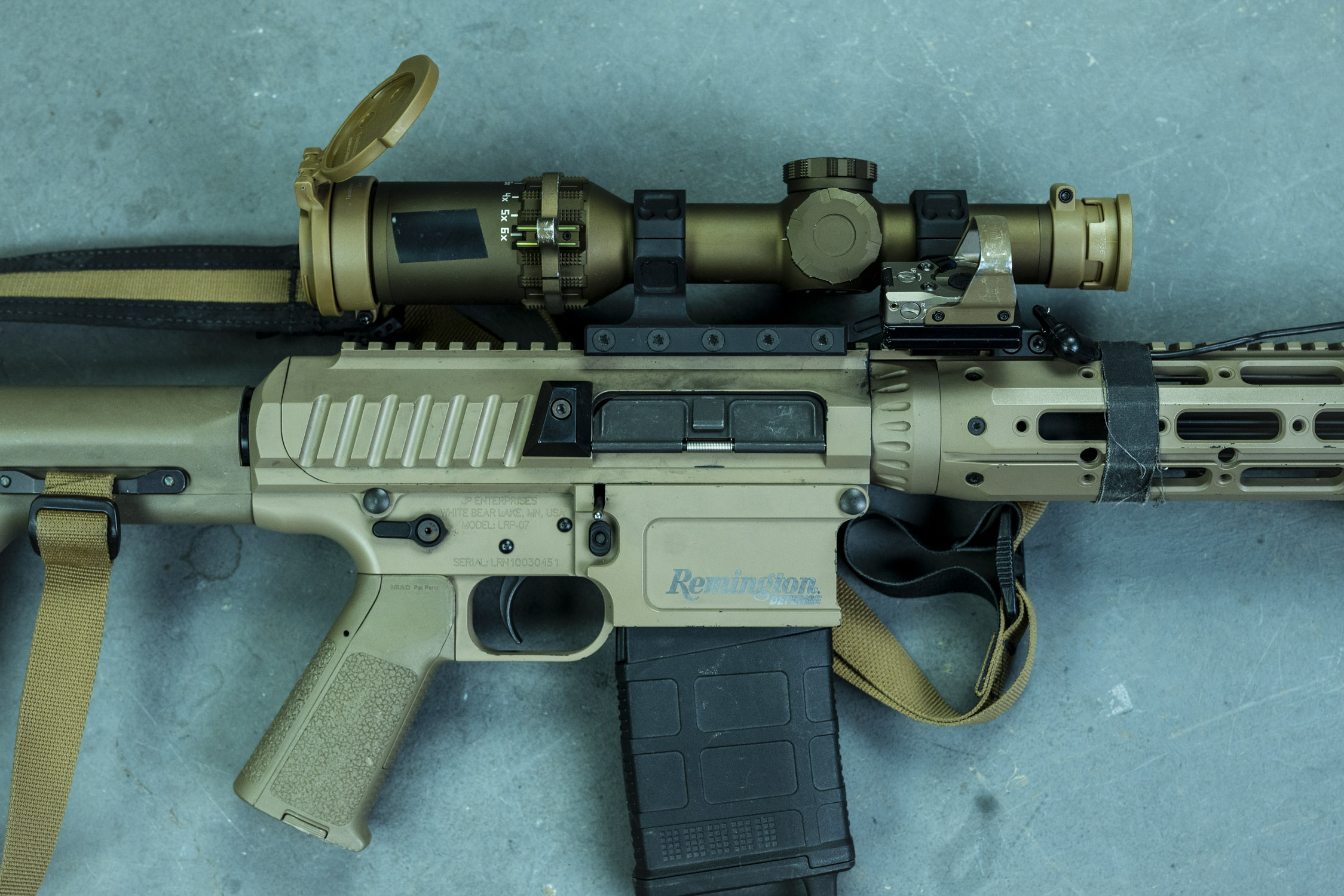 One thing that is evident in this rifle is how much JP-E influenced the design. From the bolt to the handguard and barrel, the key components on this rifle are very high quality.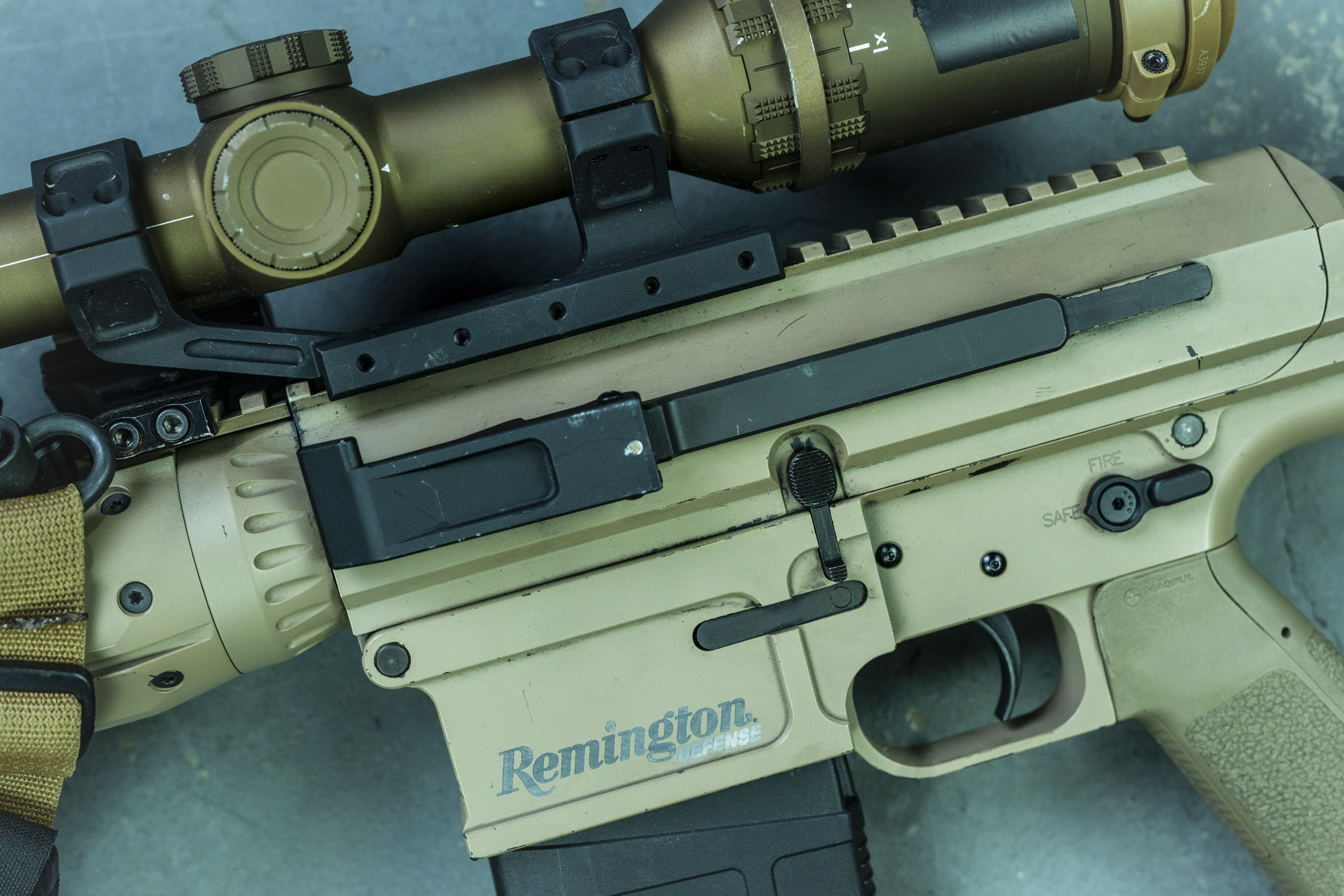 Back to the self-folding charging handle. If you are shooting any gun prone, pulling the charging handle under your chin (traditional AR design) can be a pain. This is why DMRs like the SCAR 17 and this RSASS have a side charging design. One of the major downsides is that it's difficult to operate the gun with your right hand. The other issue is that locking the bolt back may be a problem. Sure, you can drop your thumb down and hold the bolt lock while pulling the bolt to the rear, but using an ambi system (much like a BAD lever) is far easier. One thing to remember though is that modifying any factory gun may introduce new problems.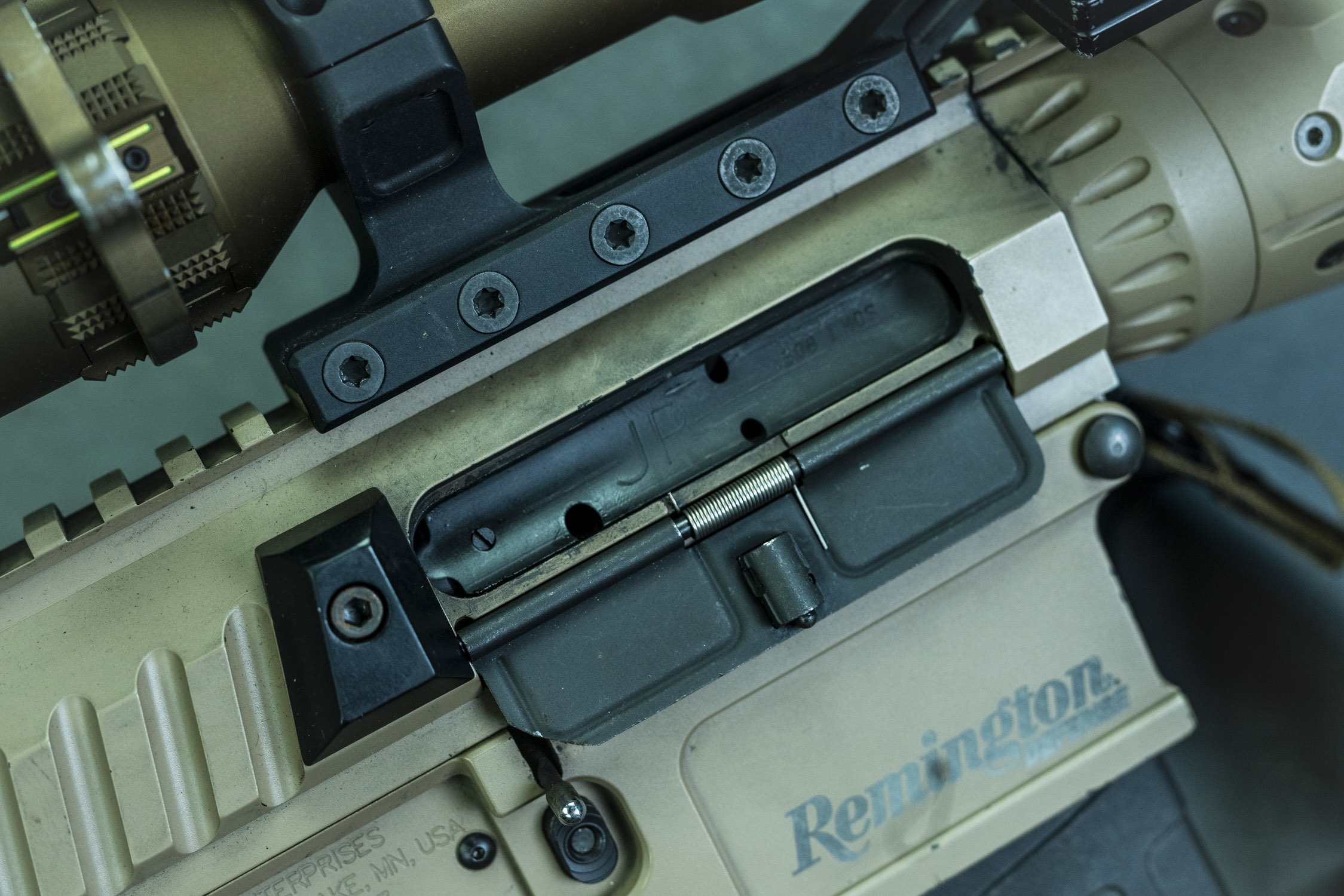 One issue that we found was that the dust cover sat on top of our new ambi bolt lock. This meant that the bolt did not want to stay back on an empty mag every time and so... we cut away on the dust cover some. It's less than desirable, but a good tradeoff for this situation.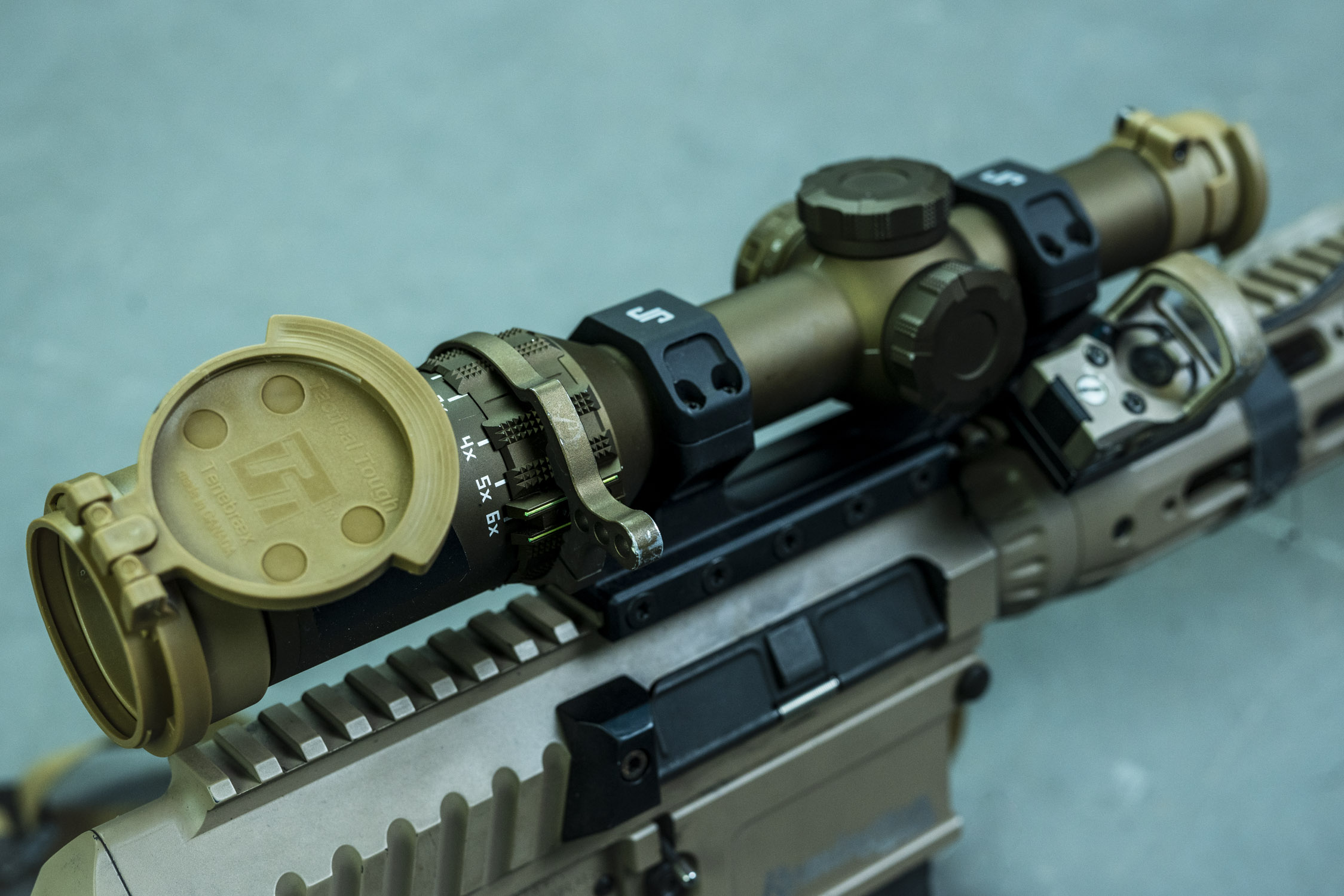 Of all the optics we could have chosen, we went with the new Sig Sauer Tango 6T. On one hand, this optic isn't what the RSASS would have hosted back in 2009/2010, but it is a new optic and the current government contracts make us curious. Furthermore, in Tennessee we have so many hills, trees, and brush in the way that magnification past 6 is rarely needed. For those curious, the scope caps are from Tenebraex and the optic mount is from JP.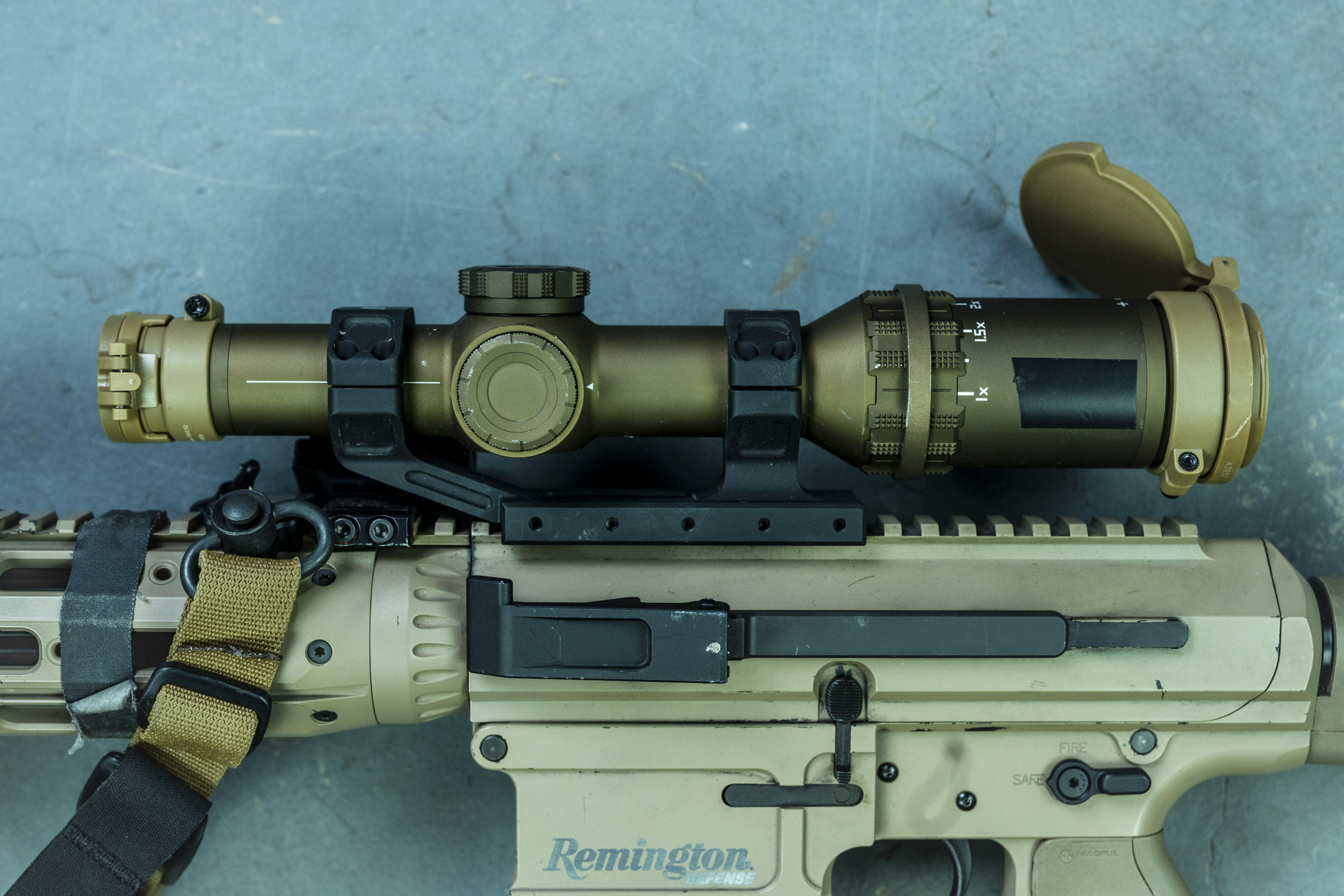 There are some nice features on the Tango 6T, especially for the price point. Without going into great detail, the Tango 6T is a nice blend of a Leupold MK6 and a Vortex Razor HD. The first focal plane on the horseshoe reticle looks and feels just like the MK6. On the other hand, the 30mm tube, capped turrets, and brightness adjustment all feel like the Razor. If you want all the bells and whistles—like exposed zero stop turrets and bigger main tubes—then you're going to spend a lot of money. For what this optic is, we really like it.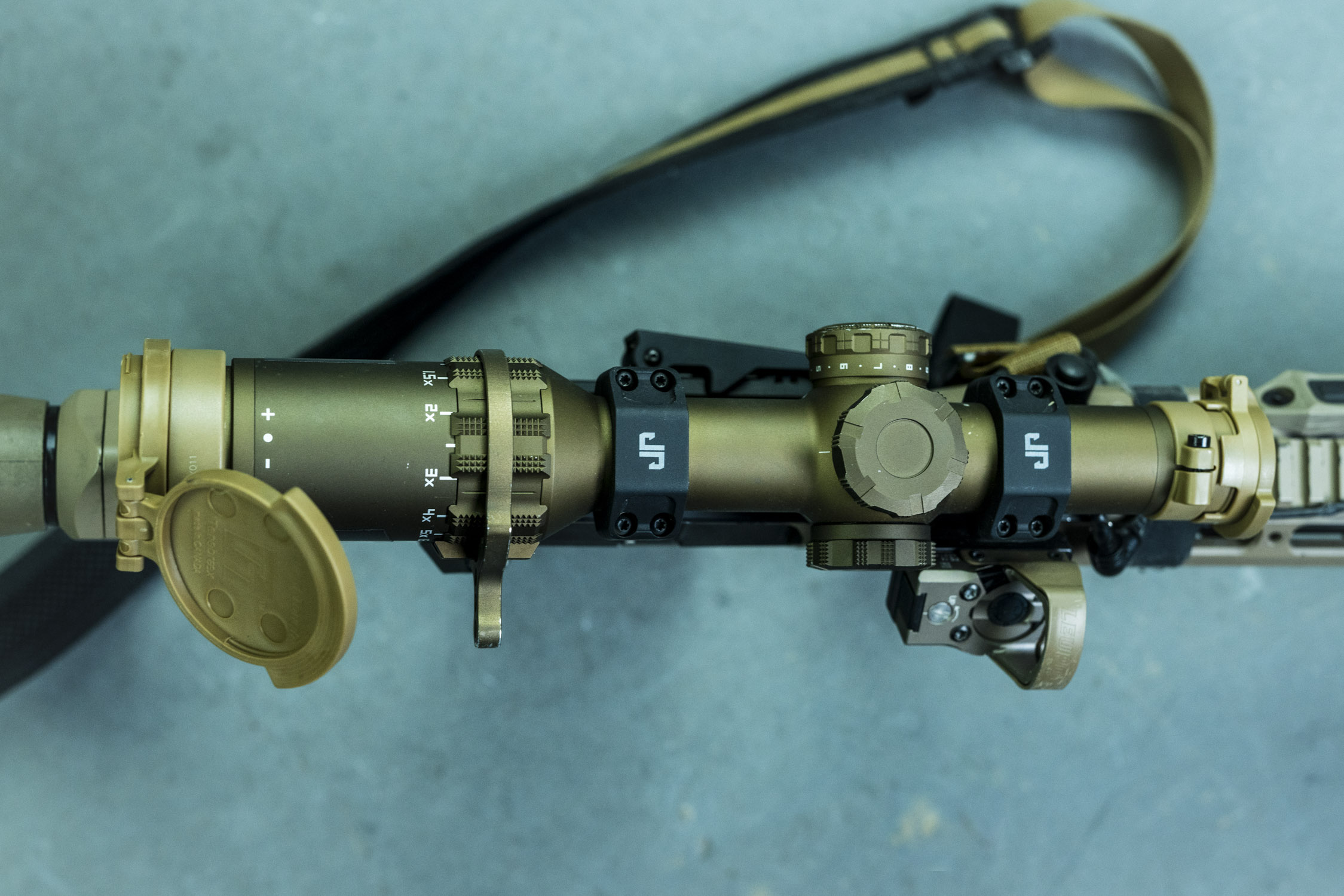 Optics have come a long way over the last year or two. There was been a major breakthrough in light transmission technology that caused a lot of optic manufacturers to change their designs. At the moment, there are a lot of new optics on the way but if you can get your hands on a Tango 6T, you should know a few things. First, this optic is about the same weight as a Vortex Razor HD (21-22oz with no mount). It's not the lightest LPVO on the market but it's built to be durable and withstood a lot of government testing. Next, it has a forgiving eye box and has better edge-to-edge glass than some of the more expensive optics. The reticle is simple and to the point. For most of us, it's going to be a good option.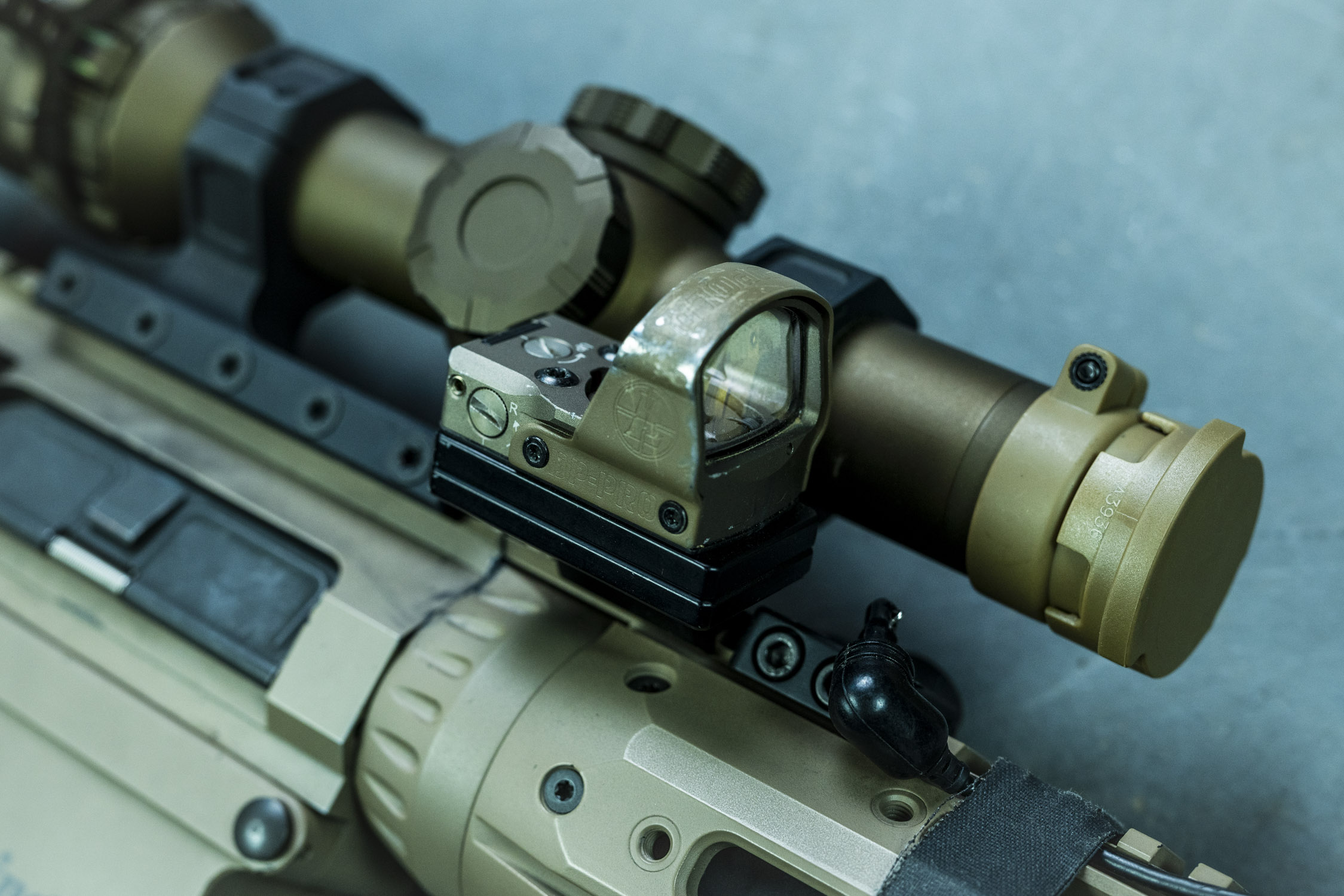 Because of the true one power on the Tango, we really don't need the offset dot but, we try to test the gear that we sell at every chance we get. Some optics can't hold up to 308 rifles and the recoil they create. Still, the trusty Leupold DPP on our offset mount has been running strong.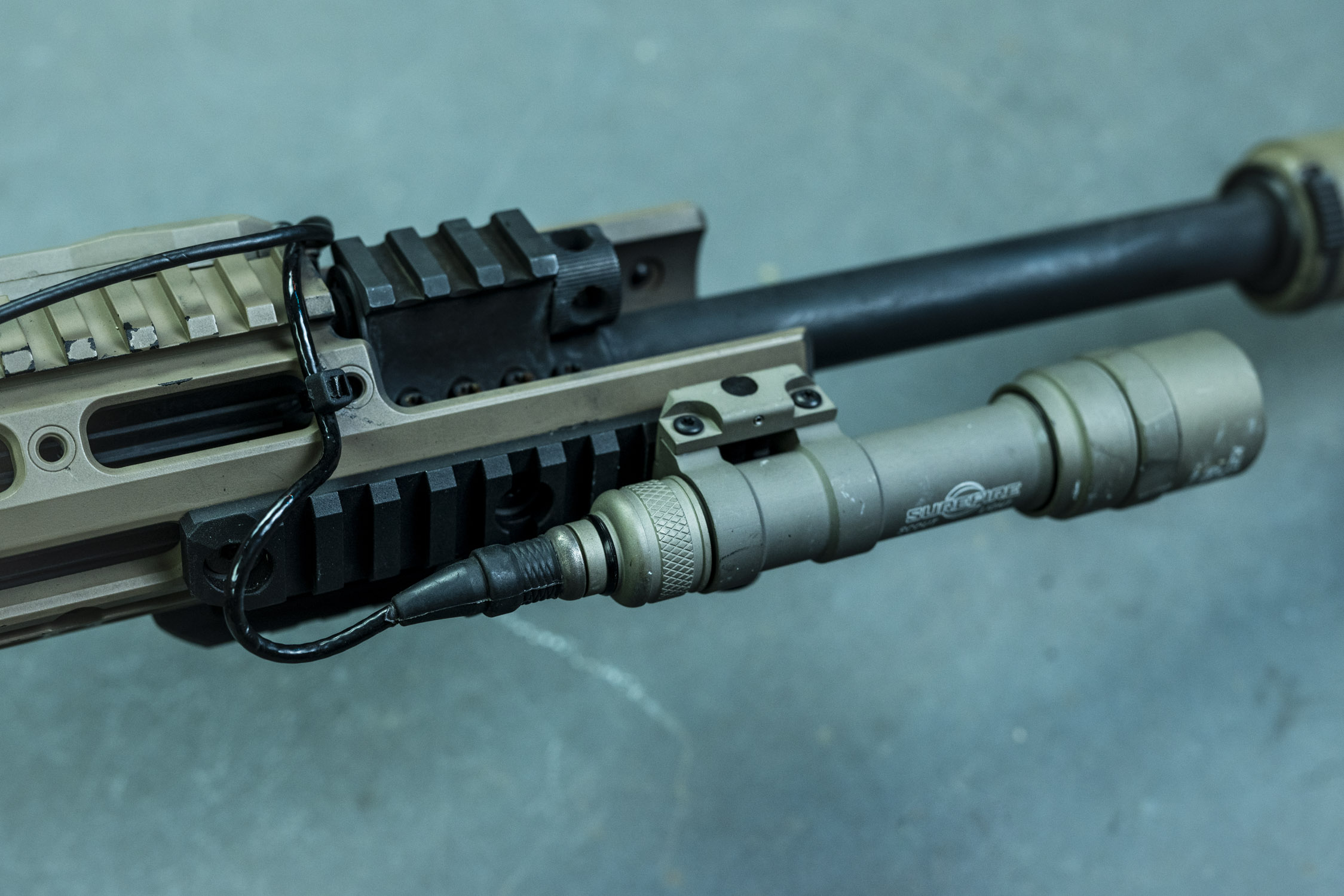 Ok, enough talking about optics. Let's get back to the gun. One nice feature on this rifle is the oversized gas block. While most gas blocks have two screws, this one has eight. It may be overkill, but keeping your gas block in place ensures that you will have a semi-auto instead of a bolt action. Now, typically we don't like adjustable gas blocks. The extra gaps, shims, threads, and detents often get locked up after a few hundred rounds, especially if you are shooting suppressed. Most adjustable gas blocks are designed to stay under a handguard, resulting in smaller gaps where the carbon can and will build up. Because JP and Remington were able to build this gas system and handguard on their own, they came up with something different.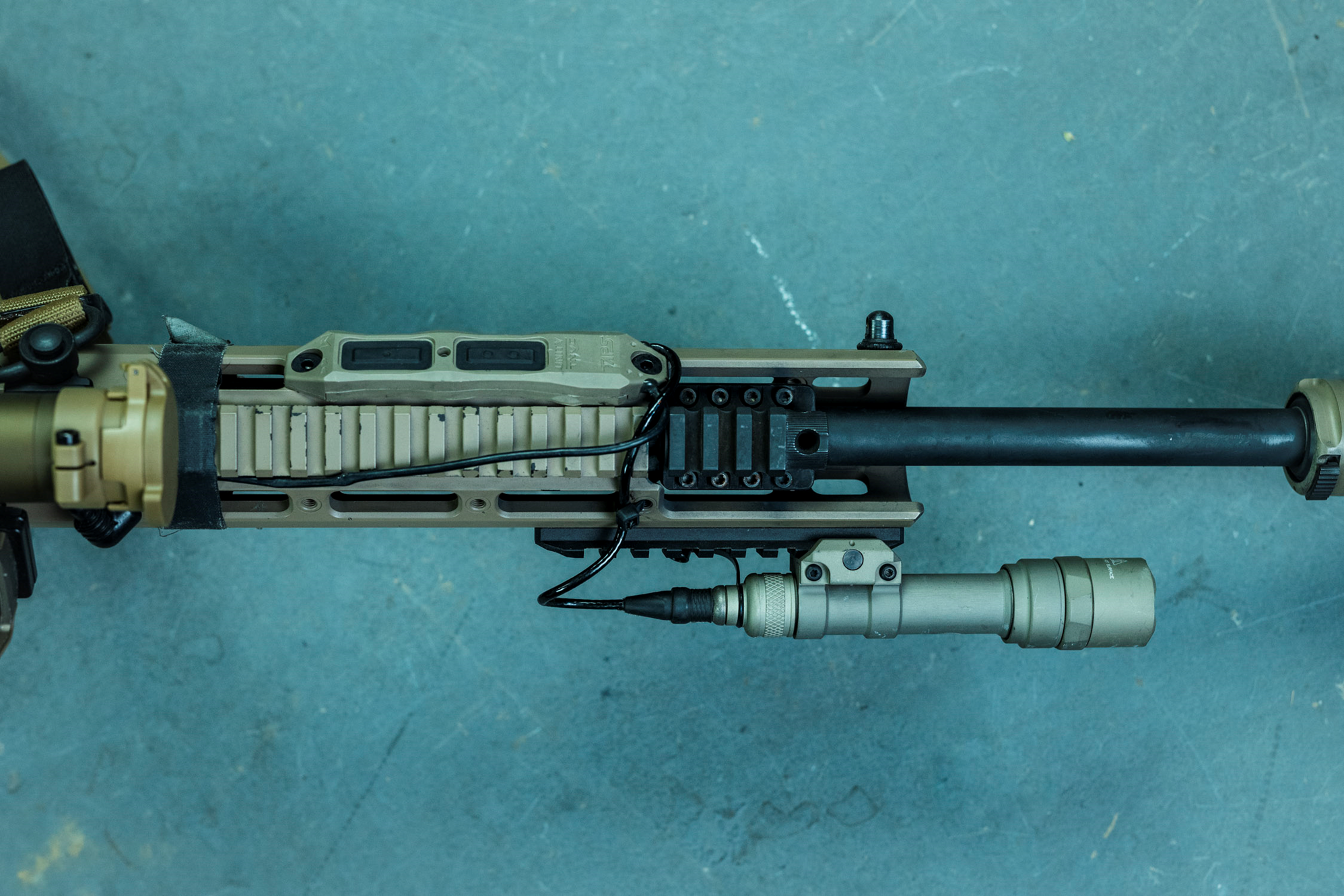 We see exposed gas systems on a lot of rifles like the FAL but to see one on an AR design is far less common. On top of making the gas block oversized, they also limited the settings to suppressed, unsuppressed, or plus. The "plus" setting can be used if you have a dirty gun that still won't cycle when suppressed. It may not be needed for everyone but if you are making a gun for the military, you may as well make a setting that will cycle no matter what. All in all, it's a very solid system for a direct impingement rifle.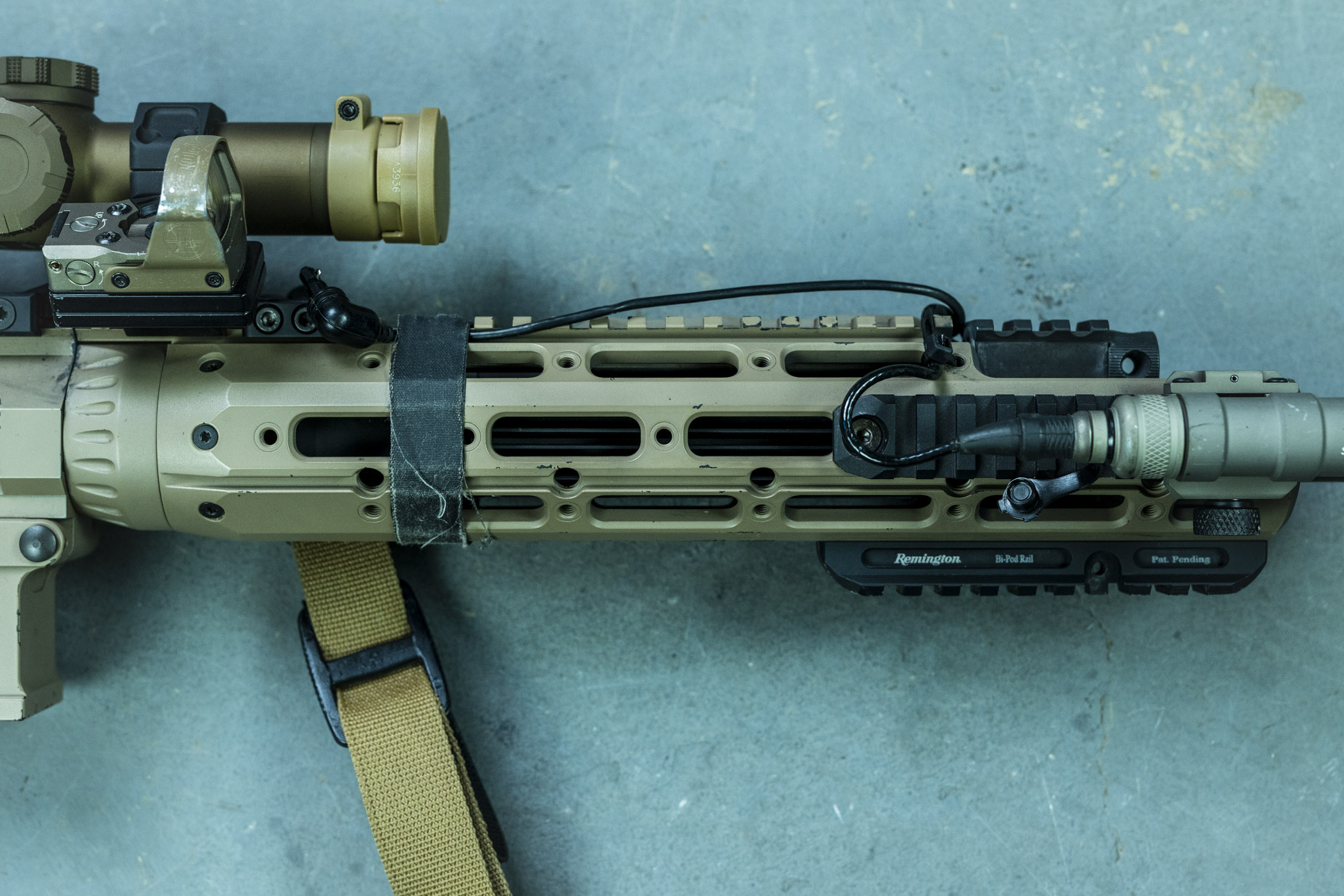 In 2007, Magpul introduced M-LOK to the world and while MOE handguards had become popular, the industry still had not standardized one slim attachment system. This style you are seeing is Remington's take on a slimline handguard. The design is more expensive to produce but built really well. Instead of using a keeper on the inside of the handguard (think M-LOK or KeyMod), the screws can thread directly into the rail itself. By eliminating another component, there is less to break when attaching lights, grips, and bipods.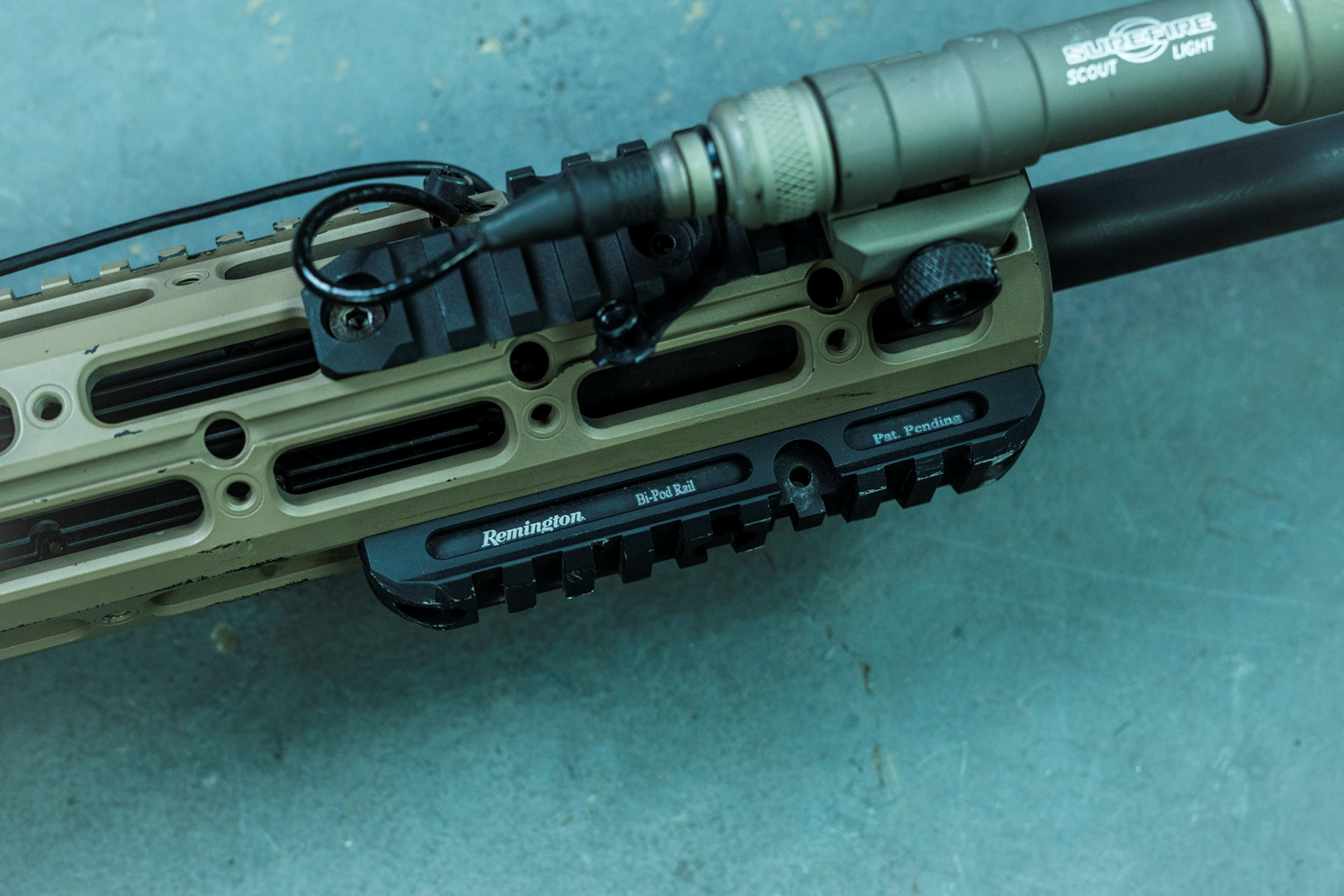 As usual, we installed a SureFire M600 Scout onto this rifle and ran a Unity TAPS pad to it. Lights on everything, people. It's arguably the most important tool on the rifle.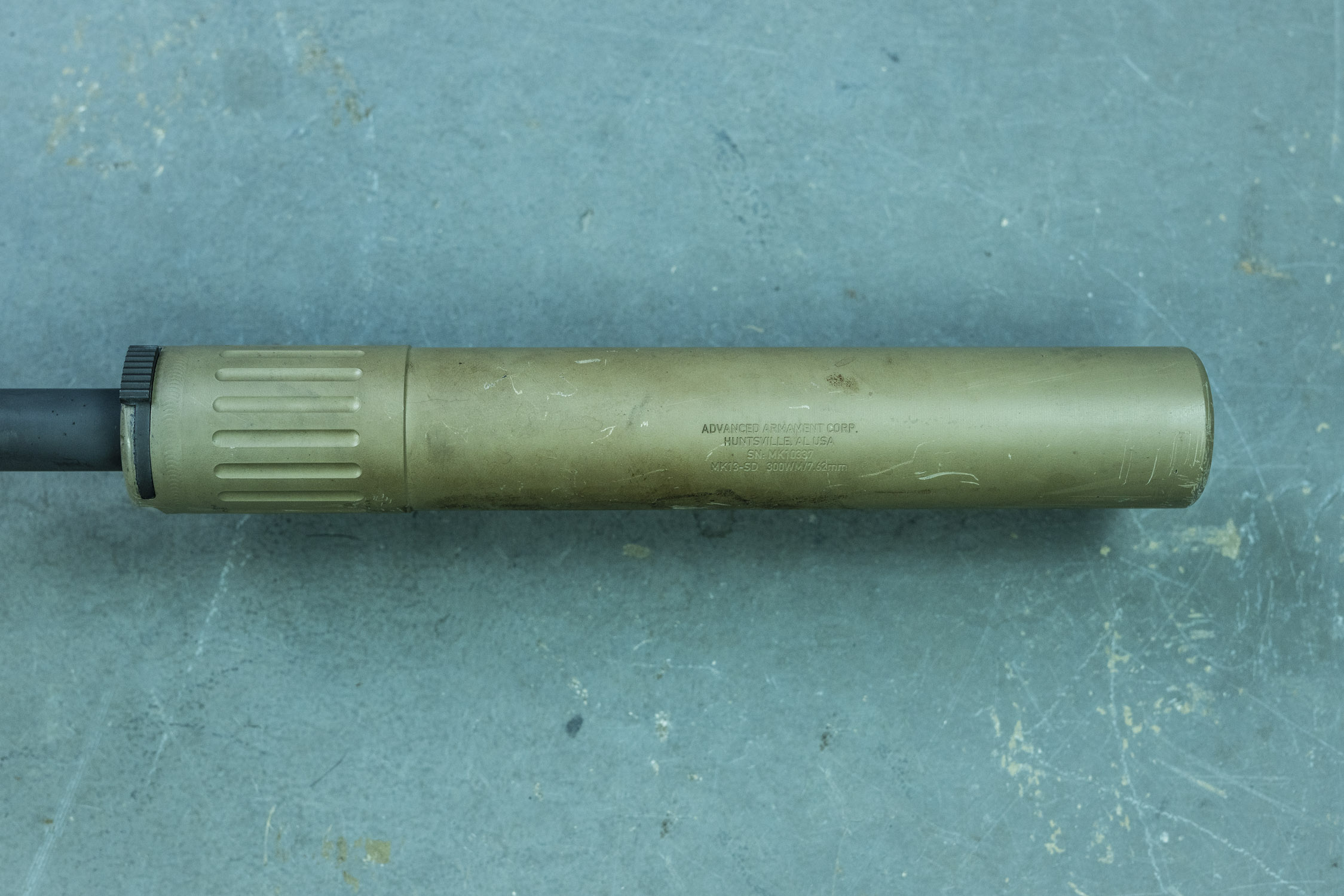 When we received this rifle, it had an AAC 91T brake on it. Because no rifle is complete without a suppressor, we added this AAC MK13 SD can. Despite the fact that it's almost 10", this suppressor still comes in at 15oz. The titanium components and lightweight attachment system may not be as durable as a SureFire SOCOM, but because we are prioritizing precision on this build, we value weight savings over lifespan or full-auto capability. We are stoked to have such an iconic rifle in our armory. Some may not recognize its "cool factor" but we see the value in owning a gun that was made popular through video games. Winning a culture war must be approached from multiple angles, and this is just one of them.
Build List
Upper
Lower
Attachments
If you have any questions about this build or others you see on our website, please feel free to contact our customer service team at team@trex-arms.com.